The sixth annual Lawrence Giving Day kicks off on Thursday, Oct. 10, and it promises to be the biggest one yet, highlighted by a one-hour live evening webcast on lawrence.edu, hosted by ABC News journalist Terry Moran '82.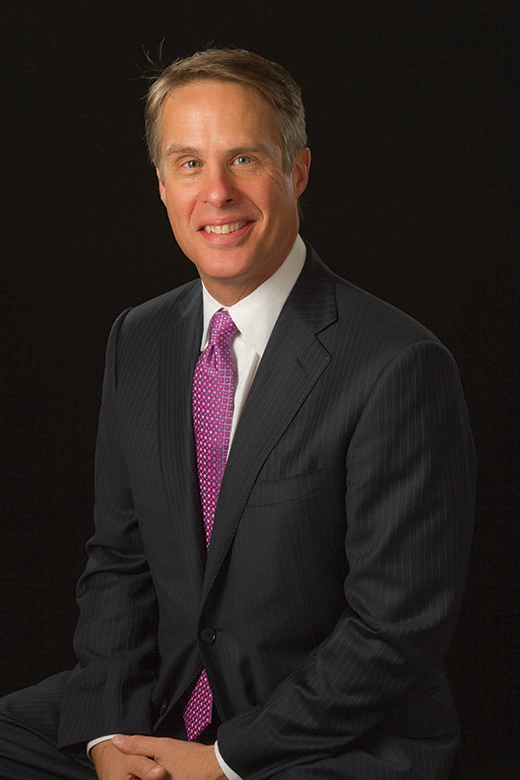 The schedule for this one-day fundraising event is packed with exciting events designed to highlight all that's good about Lawrence University.
"It's about celebrating Lawrence in general," said Amber Nelson, associate director of Annual Giving. "I'm so happy with how it's grown. Last year was a record-breaking year for us with dollars and donors due to the great outreach we were able to do."
The goal is to make each year more successful than the last; Lawrence is always adapting to meet the needs of students, therefore always in need of funding. This means ramping up engagement with potential givers, and, of course, with the students who are doing great things on campus, showcasing just how important those gifts are. 
Here's a rundown of Giving Day highlights so you won't miss a moment. Use the hashtag #LUGives on social media to spread the word.
An assist from a beloved alum
As the host of Giving Day, Moran will take the lead on the 7 p.m. live show and will meet with students throughout the day to talk about experiences they've had at Lawrence that are made possible by Giving Day contributions.
Moran, who has remained engaged with Lawrence through the years and frequently teaches summer seminars at Bjorklunden, has covered the world as a journalist with ABC News for the past 22 years. He is a senior national correspondent based in Washington, D.C. He was previously based in London and served as the network's chief foreign correspondent. Earlier in his career he was an anchor on Nightline, World News, and other ABC News broadcasts. 
An editor at The Lawrentian during his time at Lawrence, Moran also has written for a number of publications, including the New York Times, Washington Post, and The New Republic. 
New campus engagement events
Student participation in Giving Day is of high importance for the overall success of the fundraiser. After all, it's students who see the impact of gifts each day at Lawrence. This year, students will have multiple opportunities to get involved with engagement events, with a chance to win sweet prizes.
For one, the Student Ambassador Program will host a game of the Price is Right, where students can guess the prices of various items on campus and win some Lawrence gear. It's happening from 8 to 9 p.m. Thursday in the Warch Campus Center.
Other events on Thursday include Spin the Wheel Trivia (11 a.m.-1 p.m. in Warch); Make Some Noise for Giving Day, a chance to play musical instruments and offer a personalized thank you to donors (2 to 3 p.m. outside of the Conservatory of Music); and What's on the Menu for Giving Day, a food spread catered by The Jerk Joint (5 to 6:30 p.m. in the Diversity and Intercultural Center).
Giving Challenges
Giving Challenges are the key to connecting with the community on Giving Day. Keep an eye out for five challenges you can participate in on Facebook, where you can help reach a goal by sharing posts and tagging friends to spread the word about Giving Day.
Supporting the Lawrence Fund
You can give to numerous areas on Giving Day, but the Lawrence Fund is the primary repository for gifts. The fund distributes gifts to four key areas of need — affordability, academic excellence, student experience and caring for campus. 
"It keeps everything going on campus" Nelson said of the Lawrence Fund.
Gifts are matched by Game Changers
The name Game Changers is no joke. This Giving Day, these generous supporters boost every gift. Every gift. Gifts from the Classes of 2003 through 2023 will be matched with $500, while all others are matched dollar for dollar. These alumni, family and friends are a huge inspiration.
"It's wonderful to see the community coming together and supporting this," Nelson said. "Alumni understand they're paying it forward. It's cool to see their willingness to give back and that they're proud to be a Lawrentian. It's a really uplifting day altogether."
Exciting live shows
Don't miss any of the live shows on Facebook that will be happening throughout the day. Student hosts will take our virtual audiences along for the ride to campus events and behind the scenes of the live evening webcast.
"Seeing the impact of (the gifts) and what they can do is one of the great things," Nelson said of the significance of Giving Day. "Being able to hear students share about a research project they're able to do because of the money raised or the scholarship they got. … Seeing how the support for Giving Day factors into that really plays a role."
It'll all be topped off by the live show on the Lawrence website from 7 to 8 p.m., hosted by Moran.