Mei Xian Gong '11 was a trailblazer when she arrived on the Lawrence University campus in the fall of 2007, a member of the school's first group of Posse Foundation scholars. 
A dozen years later, she's blazing a new trail as the first of the Posse alumni to be elected to Lawrence's Board of Trustees. She joins the board as a Recent Graduate Trustee, a three-year term for an alum within two to 10 years of graduation. 
It was in the fall of 2007 that Lawrence welcomed its first group of 10 Posse scholarship students after forming a partnership with the New York-based Posse Foundation. The nonprofit organization assesses and develops students from diverse backgrounds who show leadership potential.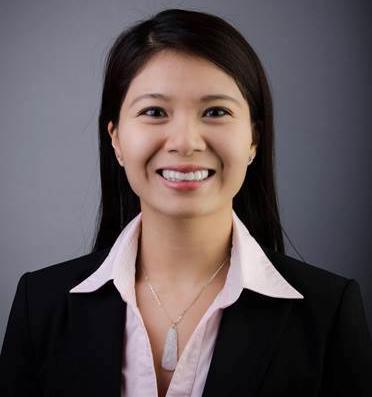 Story on newly elected trustees
Link to Posse Foundation Page
Gong tapped into her leadership skills as an undergraduate, serving on the Lawrence University Alumni Association Board of Directors and as a member of the LUAA Connecting to Campus Committee.
Now a market manager for Mettler-Toledo in Columbus, Ohio, Gong called her Lawrence experience a "major force" in her development and wants to pay it forward as a trustee.
"I want to have a better understanding of Lawrentians at different points of their journey, from alumni to current students and future Lawrentians," Gong said. "I am sure much has changed since I was last on Main Hall green, so I hope I can learn from our current students on how we can continue to nurture them."
Gong majored in chemistry and interdisciplinary chemistry/biology at Lawrence, later earning an MBA at Ohio State University. She has been with Mettler-Toledo since 2016, and has stayed involved with Lawrence in various alumni volunteer roles over the past eight years. 
Posse experience
Lawrence is one of more than 50 colleges and universities that partner with the Posse Foundation, nearly double the number of partner schools since Lawrence and Posse first linked arms in 2006.
Gong was selected as part of the debut Lawrence group — known on campus as Posse 1 — and she says she continues to lean on her Lawrence and Posse experiences to this day.
"I still remember the moment when I internalized who I want to be," she said. "It was the summer of 2007, before we started freshman year at Lawrence, when my Posse was tasked to complete an activity together in New York City. We had a guideline, with minimal directions, an envelope to open when we completed the task, and many ideas for what we can do. 
"After a long discussion, we finally decided to take the ferry to Staten Island and go clean up a nearby beach. We had a common goal and yet still went through the different stages of group development. … My Posse members were young leaders with different backgrounds, experiences, and thoughts. Yet, still, I was shocked that we went through the forming, storming, norming, and performing stages when completing this as a team. … We acknowledged what role we took, and shared what role we would want in the future. I wanted to take on a more adaptable role, be what the group may need at different times, and chose 'trailblazer.'
"Many of my Posse memories are like this … open discussions in safe spaces where I learned more about who I was and who I want to be. I learned from my Posse, relied on them to help me grow and take risks, and welcomed the person I was becoming.
"This continued at Lawrence and throughout my four years there."
Gong said much of what she learned at Lawrence came well beyond the classroom. She got involved in alumni relations and worked as a class agent, which gave her opportunities to connect with faculty and administrators in a different capacity and gave her insights into the importance of campus finances, alumni connections and university stewardship.
"I would not be who I am today if I did not have the Posse plus Lawrence experience," Gong said. "The Lawrence bubble is a thriving environment where we had many opportunities and mentors to guide us as we took risks, stepping a bit outside of our comfort zone."
For the Posse Foundation, seeing one of its scholars appointed to the trustee position is testament to the strong bonds between the program and Lawrence. 
"We are so proud of Mei," said Posse Foundation Founder and President Deborah Bial. "As a Lawrence Posse alumna, she exemplifies leadership of the highest standard. Her professional expertise combined with her commitment to giving back make her an invaluable member of our community. We are thrilled for her and grateful to President Burstein and his fantastic team for our 13-year partnership, which has allowed us to serve so many dynamic students."
From NYC to Lawrence
Born in Guangzhou, China, Gong came to the United States with her family in 1998. She grew up in Manhattan, and, with parents who spoke little English, she assumed certain leadership and outreach roles in her family. She would become the first member of her family to attend college. 
Then a senior at Millennium High School, Gong said the Posse scholarship opened new doors for her. She chose Lawrence as one of her preferred schools in part because of the small student-to-faculty ratio.
"I really like the small environment, so I picked Lawrence as one my top choices," she said.
The Posse Foundation puts an emphasis on diversity and the benefits that come when diversity is celebrated and nurtured. Being part of a Posse group — particularly as a member of the first Posse class at Lawrence — provides insights and tools that she and other Posse students can take into their post-college careers as they build and encourage positive workplace relationships, Gong said.
"I think it definitely makes it smoother as we go to work in different organizations," she said.
The ongoing connections with Lawrence, even before her appointment as a trustee, have continued to be significant and beneficial.
Gong praised Cal Husmann, Lawrence's vice president for alumni and development, and his staff for their efforts to stay connected with Lawrentians after they leave campus.
"He takes a vested interest in the student's world," she said of Husmann. "That's really helpful, especially early in our careers when there are so many changes in our lives. He continued to reach out and show interest in my growth. That helped me feel confident in my abilities, knowing there is someone back at Lawrence who cares about my development."