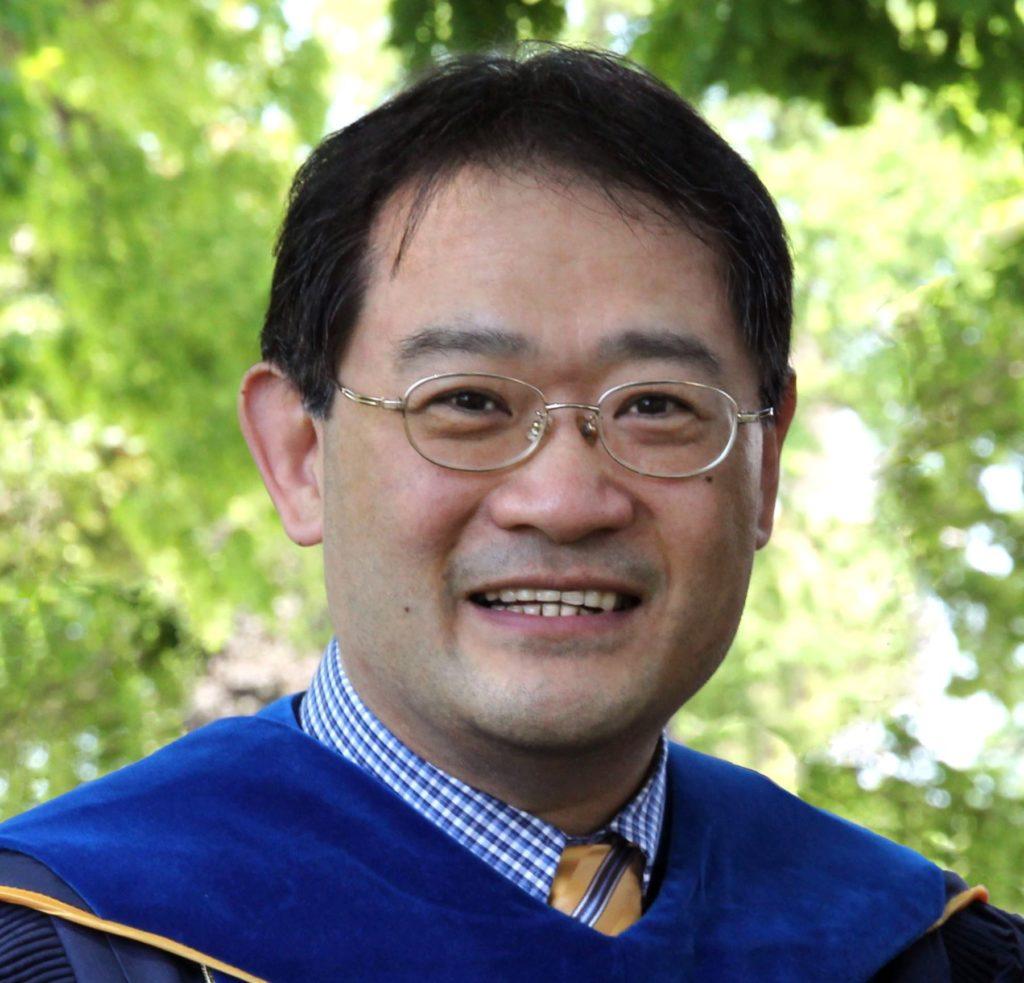 Kuo-ming Sung, a professor of Chinese and linguistics who has been teaching at Lawrence University since 1994, has been named the inaugural Wendy and K.K. Tse Professor of East Asian Studies.
The endowed professorship, established courtesy of gifts from Wendy and K.K. Tse '81, provides ongoing support for a distinguished member of the college's faculty who demonstrates a commitment to teaching courses that contribute to the understanding of East Asia.
The appointment was made by President Mark Burstein.
"I am truly honored to receive this endowed professorship from the University," Sung said. "It means very much to me personally as it recognizes my scholarship in and service to East Asian Studies in the past; but, more importantly, it gives me a new sense of responsibility for the future as I look for ways that I can contribute more to East Asian Studies in general and the Chinese and Japanese programs in particular." 
The investment will help sustain, and hopefully grow, the scope and depth of the program, Sung said. It provides needed study of a robust and significant region of the world.
"I have been working hard on this and now have high hopes for creating new courses that will bring growth to the program, an area of study that is proving increasingly significant in the global context," he said.
Catherine G. Kodat, provost and dean of the faculty, said the endowed professorship will pay dividends for Lawrence and its students for years to come.
"I'm extremely grateful, both for Wendy and K.K. Tse's extraordinary generosity and for Kuo-ming's years of steadfast dedication to East Asian Studies, particularly in Chinese language instruction and advocacy for study abroad," Kodat said. "Endowed professorships like this make it possible for the University to express its appreciation to talented faculty while maintaining important commitments in academic programming. We are fortunate, indeed."
Sung holds a bachelor of arts degree from National Taiwan University, and Master of Arts, C.Phil, and Ph.D degrees from the University of California-Los Angeles. He was promoted to full professor at Lawrence in April.
The endowed professorship donation, part of the ongoing Be the Light! campaign, reflects the gratitude of Wendy and K.K. Tse for the education K.K. received at Lawrence. He transferred to Lawrence in 1979 and graduated magna cum laude in 1981 with an interdisciplinary science degree. While a student, he was a member of the Lawrence Christian Fellowship and Lawrence International. He later earned his M.B.A. from the Chinese University of Hong Kong and his M.P.A. from the University of Hong Kong. Wendy worked in higher education administration in Hong Kong for more than 20 years.  
K.K. Tse served on the Lawrence University Board of Trustees from 2012 to 2018. He has also served on the advisory committee for Lawrence's Innovation and Entrepreneurship program, and has been a guest speaker at Lawrence. 
Sung said he is grateful to the Tses for the opportunity that the endowed gift presents in growing East Asian Studies at Lawrence.
"I would also like to take this opportunity to express my gratitude to President Mark Burstein, Provost Katie Kodat, and my tremendously supportive colleagues in the Chinese and Japanese Department and the East Asian Studies and Linguistics programs," Sung said.