The annual Fred Sturm Jazz Celebration Weekend, a staple of the jazz program in the Lawrence Conservatory of Music for four decades, will be held Nov. 5 and 6 with a bit of a twist.
The 40th annual event comes with adjustments made to adhere to pandemic protocols. The two headline concerts in Memorial Chapel will be open only to the campus community, but the concerts will be livestreamed so the public can participate.
High school and middle school music students also will be accessing workshops virtually on Saturday.
And the twist comes with new involvement from the full campus community—an assortment of live workshops made available on Saturday to students, faculty, and staff, ranging from songwriting to dance to jazz singing.
"We have a lot of great things happening both virtually and on campus for this special 40th Fred Sturm Jazz Celebration Weekend," said Patty Darling '85, director of the award-winning Lawrence University Jazz Ensemble.
Find more on Fred Sturm Jazz Celebration Weekend here.
The Jazz Ensemble will join composer Dave Rivello in presenting a concert of his works at 7:30 p.m. Friday in the Chapel.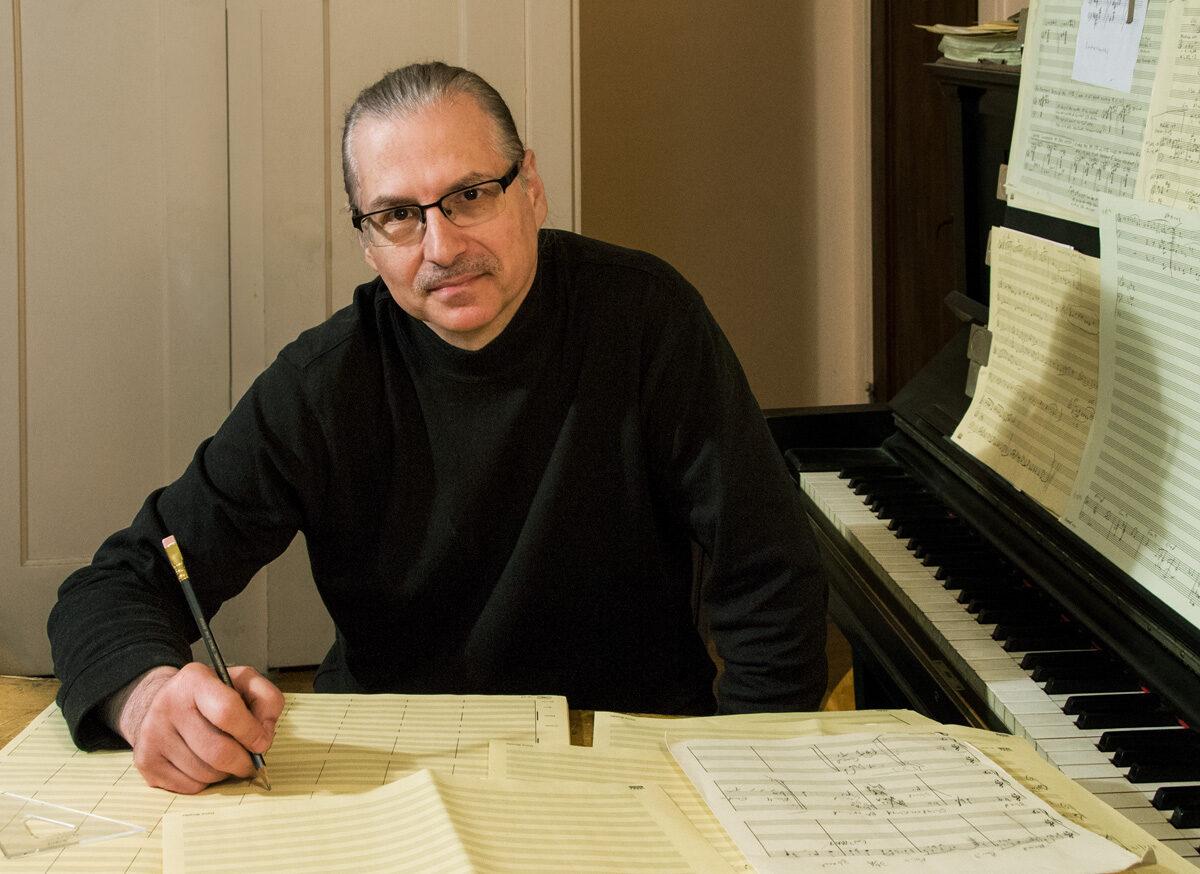 Ike Sturm + HEART, with featured guest Donny McCaslin, will be in concert in the Chapel at 7:30 p.m. Saturday. Sturm is the son of the late Fred Sturm, who helped launch and lead Lawrence's jazz program during his more than 25 years on the Lawrence faculty. He passed away in 2014 following a long battle with cancer.
Saturday's concert will be a special celebration of Fred Sturm's legacy.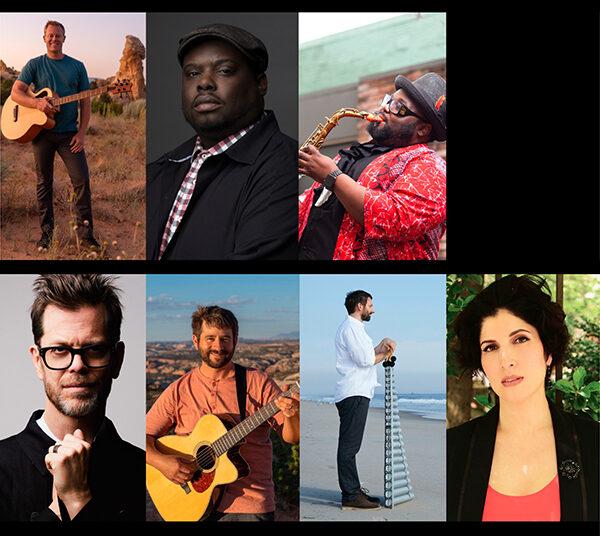 Brian Pertl, dean of the Conservatory, said the 40th anniversary is a special time to honor everything Sturm brought to Lawrence. Adding the campus-wide workshops was done with Sturm in mind.
"Fred Sturm loved jazz, improvisation, and the community it created," Pertl said.
He launched Jazz Celebration Weekend in 1981 as a non-competitive music event, bringing high school and middle school students to campus to play, learn about, and celebrate jazz. The pandemic has altered things this year, but it has not dimmed the enthusiasm.
"We will still have our two amazing evening concerts, but since we couldn't welcome the 1,000 high school musicians who usually attend, we came up with the idea to honor Fred by making the event a campus celebration of jazz and improvisation and musical exploration for our entire Lawrence community," Pertl said. "In her matriculation convocation, President Carter urged us to find comfort with discomfort, to try new things, dive into new experiences. Here is our chance to try improvisatory dance, songwriting, jazz singing, Deep Listening, samba drumming, Balinese gamelan, a big band session for anyone who plays any instrument, and an improvising orchestra for classical strings players who have never improvised before. What better way to take a break from the stresses of eighth week than to move and groove and sing and dance. Fred would be beaming from ear to ear, and I can't think of a better way to honor his love of jazz and his legacy as a virtuoso educator."
Ticket information for the Friday and Saturday evening concerts can be found at the Lawrence Box Office.
There also will be Saturday concerts featuring the Lawrence University Jazz Combos and the Lawrence University Jazz Band. The Jazz Combos perform from 9:30 a.m. to 12:30 p.m. in Harper Hall. The Jazz Band will perform from 1 to 2 p.m. in Room 163 of the Music-Drama Center. Both have free admission. You can access the livestream for the Jazz Band and Jazz Combos here.
The new workshops added this year for the campus community have free admission.
"Everyone on campus is welcome," Darling said. "You need not play an instrument to attend."
The Saturday workshops include:
Dance Collective with Margaret Paek, 10 a.m.-noon in Esch Studio;
Songwriting with Loren Dempster, 11:30 a.m.-12:30 p.m. in Shattuck 156;
Deep Listening with Brian Pertl and Leila Ramagopal Pertl, 2-3 p.m. in Shattuck 156;
Fundamentals of Jazz Singing with Janet Planet and John Harmon, 2-3 p.m. in Harper Hall;
Improv for All with Patty Darling and Lawrence jazz students, 3-4 p.m. in Shattuck 156;
Jazz for Strings with Matt Turner, 3-4 p.m. in Shattuck 163;
Balinese Gamelan with Sonja Downing and Dewa Adnyana, 3-4 p.m. in Mursell House;
Samba Drumming with the Sambistas, 4-5 p.m. in Shattuck 163.
"Several of these workshops and all of the concerts will be livestreamed so our Jazz Weekend high school and middle school students and directors can participate as well," Darling said. "We are excited about this opportunity to bring everyone together to create, connect and explore, as well as showcase some of the great things happening in our Conservatory."