If entertainment offerings at or near Lawrence University are a big part of campus life — and they are — we are in for a spectacular 14 months ahead.
We'll define "near Lawrence" to mean downtown Appleton, 100% walkability. 
Lawrence unveiled its 2019-20 Performing Arts Series earlier this month. The Fox Cities Performing Arts Center released its spectacular 2019-20 Broadway lineup a few weeks ago. And the Mile of Mile Music crew just announced plans for Mile 7.
All we can say is, where do we get in line?
We can't do them all, of course, but the options look glorious. We've highlighted 20 shows to circle on the calendar. This doesn't include all the great live music available on a regular basis in the downtown area, the weekly farmer's market, other arts offerings, or all the great theater and music performances at Lawrence.
But these 20 have us pretty fired up.
1: John Holiday, faculty recital, 8 p.m. May 1, Lawrence Memorial Chapel: We're starting with something that should definitely not slide under the radar. Holiday is one of the Conservatory of Music's brightest lights. He's a rising national star in the opera world and has significant chops as a jazz vocalist as well. After giving this recital – and it's free – his upcoming schedule includes performances at the Apollo Theater in Harlem, shows in England, Shanghai and Switzerland and dates with the Metropolitan Opera in New York and the Los Angeles Opera. Joining him May 1 will be Mark Urness (double bass), Dane Richeson (drums), Andrew Crooks (piano) and Neeki Bey (piano).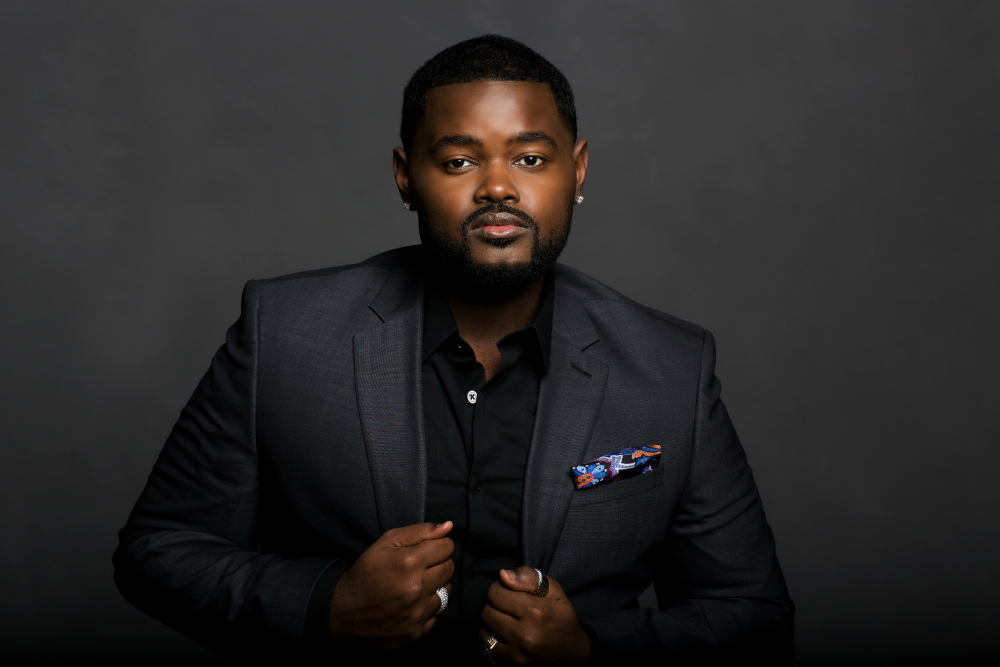 2: Derek Hough: Live! The Tour, 7:30 p.m. May 19, Fox Cities Performing Arts Center: This one is for the ballroom dancers out there. It's a solo tour from the dancer who helped put "Dancing with the Stars" on the map. 
3: Lawrence University Jazz Ensemble, 8 p.m. May 22, Lawrence Memorial Chapel: Fresh off its back-to-back DownBeat Awards, the LUJE highlights the incredible quality of musicianship up and down the roster in the Conservatory of Music. And May is a month where the Conservatory is on full display. Take your pick from a full calendar of Conservatory concerts. 
4: John Prine, 8 p.m. May 24, Fox Cities Performing Arts Center: One of the greatest singer-songwriters to ever pick up a guitar, Prine returns to the PAC on the heels of his Grammy-nominated album, "The Tree of Forgiveness."
5: Mile of Music, Aug. 1-4, downtown Appleton: The festival features more than 900 performances in 70 venues in and around College Avenue. It's the seventh year of the all-original music festival that has grown into one of Wisconsin's premier music events. Lawrence plays a big role, with the Conservatory faculty leading the music education portion of the festival. Best of all, most of the performances — mostly up-and-coming artists from around the country — are free.   
6: Nick Offerman, All Rise tour, 7:30 p.m. Sept. 11, Fox Cities Performing Arts Center: In the spirit of this standup show coming to Appleton, we quote (but don't necessarily endorse) Ron Swanson, Offerman's "Parks & Recreation" character: "Give a man a fish and you feed him for a day. Don't teach a man to fish, and you feed yourself. He's a grown man. Fishing isn't that hard." 
7: Octoberfest, College Avenue, downtown Appleton, Sept. 28: The annual downtown bash ends the summer festival season with a bevy of live music, food and drink that takes over College Avenue with a mass of humanity. Look for the annual License to Cruise on Friday night, then the Octoberfest party all day Saturday. See info here.
8: "Hamilton," Oct. 1-20, Fox Cities Performing Arts Center: Yes, it's that "Hamilton." We've been waiting two years since the announcement that the Broadway juggernaut is coming to Appleton. Season tickets are on sale now but individual tickets won't go on sale until much closer to fall. An on-sale date has yet to be announced. Also, watch for information on possible Student Rush tickets for this and other shows at the PAC.
9: Brooklyn Rider, 8 p.m. Oct. 4, Lawrence Memorial Chapel: This is the kickoff of the Artist Series portion of the Performing Arts Series. A string quartet that melds classical, world and rock sounds. (Season tickets for the series are on sale now; single show tickets go on sale Sept. 17, 920-832-6749, boxoffice@lawrence.edu.)
10: Lawrence University Studio Orchestra, 7:30 p.m. Nov. 8, Lawrence Memorial Chapel: The Friday night kickoff to the Fred Sturm Jazz Celebration Weekend will put the talents of Lawrence music faculty and students on full display. The Jazz Ensemble and Symphony Orchestra will be doing a combo, filled with jazz classics and plenty of improvisation. 
11: Miguel Zenon Quartet, 7:30 p.m. Nov. 9, Lawrence Memorial Chapel: The Saturday night of Fred Sturm Jazz Celebration Weekend features this multiple Grammy nominee from San Juan who is considered a groundbreaking saxophonist.
12: "The Phantom of the Opera," Dec. 4-15, Fox Cities Performing Arts Center: The musical, a classic loved by some, loathed by others, returns to Appleton as part of the PAC's Broadway series.
13: Blue Man Group, Jan. 24-26, Fox Cities Performing Arts Center: Performance art in the shade of blue. It's a spectacle.
14: Bill Frisell: Harmony featuring Petra Haden, Hank Roberts, and Luke Bergman, 8 p.m. Feb. 7, Lawrence Memorial Chapel: Frisell, a prolific guitarist, will lead this group through a range of blues and popular American traditions. It's part of LU's Jazz Series.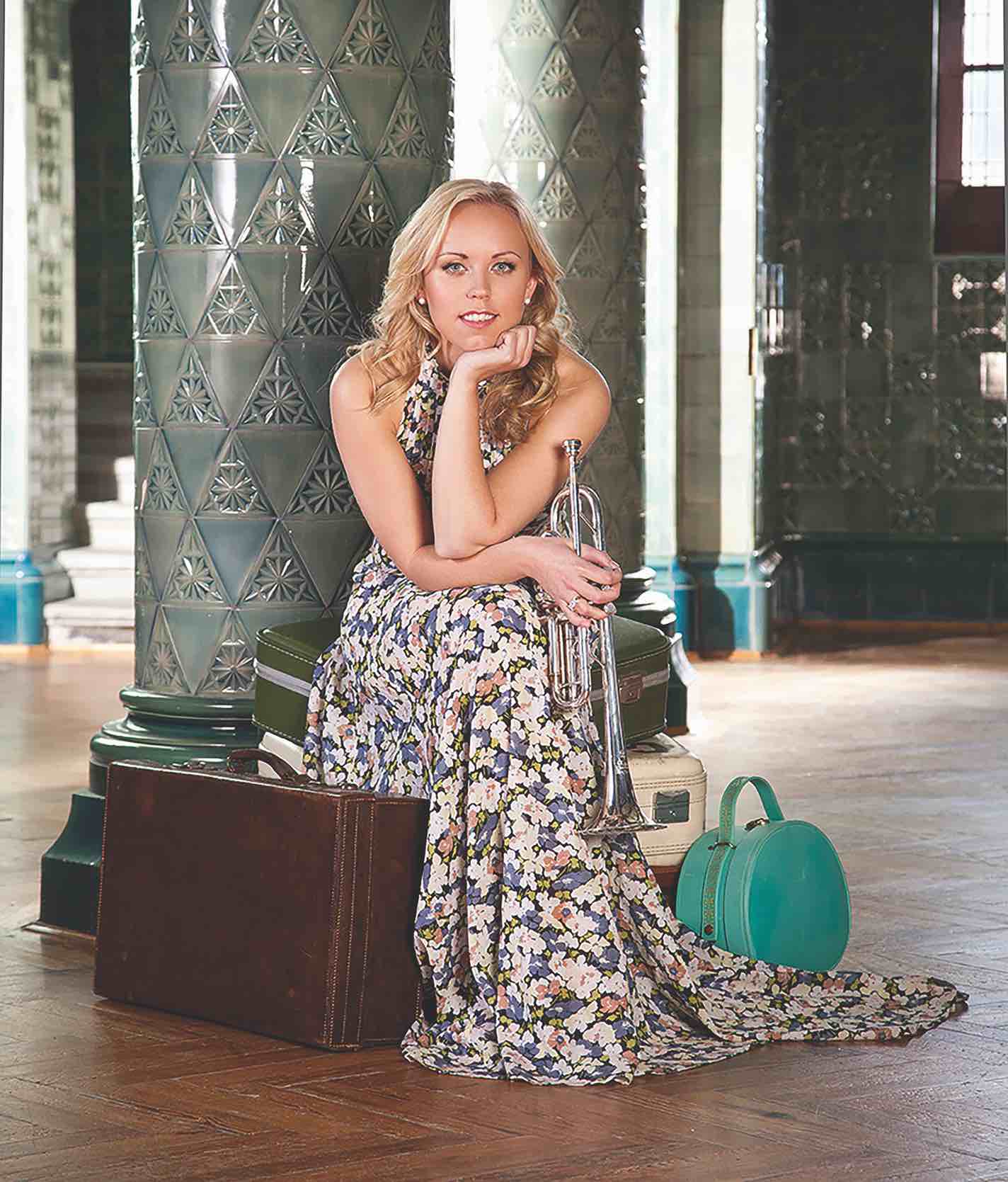 15: Tine Thing Helseth, 8 p.m. Feb. 28, Lawrence Memorial Chapel: A Norwegian trumpet soloist with a rock star following. Also part of the Artist Series.
16: Anderson & Roe Piano Duo, 8 p.m. April 3, Lawrence Memorial Chapel: A high-energy piano duo that is part of the Artist Series. The Miami Herald referred to them as "rock stars of the classical music world."
17: Melody Moore, 8 p.m. April 18, Memorial Chapel: A soprano who has been drawing raves on some of the top opera stages in the world. Our own John Holiday hails her as "thoughtful, engaging and fiercely talented." Part of the Artist Series.
18: Tigran Hamasyan Trio, 8 p.m. May 1, 2020, Lawrence Memorial Chapel: A pianist and composer with a jazz-meets-rock sound that has drawn wide praise. Lawrence's Jose Encarnacion calls him "one of the most remarkable and distinctive jazz piano virtuosos of his generation." His performance is part of the Jazz Series.
19: "The Band's Visit," May 5-10, 2020, Fox Cities Performing Arts Center: The sixth of seven shows on the PAC's Broadway lineup, this is a touring version of the musical that won 10 Tonys in 2018. It's based on a 2007 Israeli film.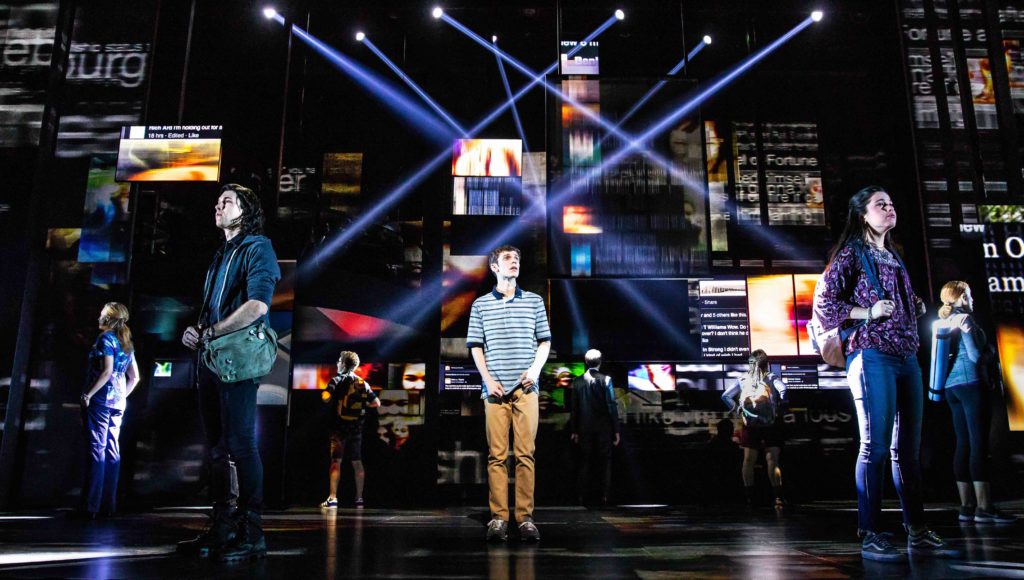 20: "Dear Evan Hansen," June 23-28, 2020, Fox Cities Performing Arts Center: The finale of the PAC's Broadway season, this musical tells the emotionally rich tale of a lonely teen who becomes a social media sensation, all quite by accident. 
For a full listing of shows at the PAC