More than 1,000 alumni, family and friends made their way back to Lawrence University for the annual Reunion Weekend.
Cooler than expected temperatures and sporadic rains didn't dampen the enthusiasm. Performances at Memorial Chapel, alumni award presentations and plenty of social opportunities kept things festive during the Thursday through Saturday reunion. Here are a few takeaways from the big weekend.
Back to college
Friday's Alumni College, featuring a bevy of talks and presentations from faculty and/or alumni on a wide range of topics, is always a highlight of Reunion Weekend. 
Glen Johnson '85 provided a nice testimony to the value of the Lawrence experience during a session he presented. He shared photos and insights from his four years leading strategic communications for U.S. Secretary of State John Kerry, a journey that took him to 91 countries between 2013 and early 2017 and led to the publication of his 2018 book, "Window Seat on the World: A View of U.S. Leadership and Diplomacy."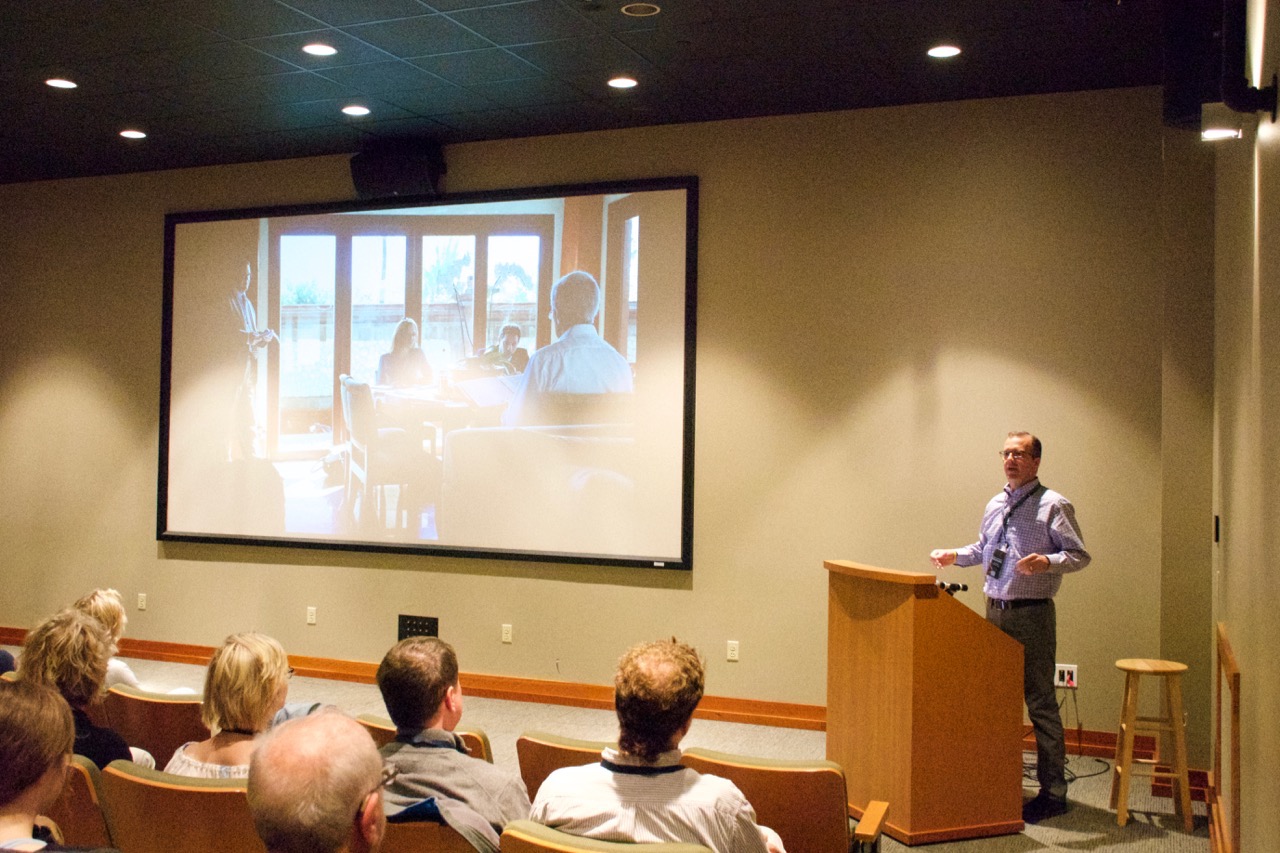 As part of his work, the former Associated Press and Boston Globe reporter took on the duties of official photographer, giving him access to Kerry in public and private settings as they traveled across all seven continents. His presentation took the audience through dozens of beautiful and poignant photos from around the world and the stories behind them.
Johnson told the alumni gathered in the Warch Campus Center Cinema that his studies at Lawrence set him on a path to do "dramatic and interesting" things.
"I came to Lawrence because I wanted to go to a liberal arts school," said Johnson, who grew up just outside of Boston. "I also knew I wanted to be a journalist. So I came to Lawrence to go to this liberal arts school but with an idea of preparing for a very specific vocation. And so I was able to take a breadth of classes that gave me an array of knowledge that helped me as a reporter, and then that success as a reporter gave me the credibility to have this opportunity down the road."
Generous gifts
A highlight of the annual Alumni Convocation, held Saturday morning at Memorial Chapel, is the presentation by each reunion class or cluster of financial gifts to the university.
The gift announcements often come with heartfelt testimonials.
Jeff Billings '03, speaking for the cluster of the classes of 2003, '04 and '05, referenced a highway sign that points one direction to Freedom and the other to Lawrence. While the sign references the towns of Freedom and Lawrence, it always got a laugh from Lawrence students, he said.
"But the arrow should be pointing in the same direction," he said, "because when you come to Lawrence, you are forever transformed. You're taught to think, you're taught to be creative, you're taught to listen to other people — imagine that — you're given lifelong skills that give you freedom to choose the life you want to have, whatever that life may be. I, for one, am extremely appreciative of that fact, and Lawrence has forever transformed my life."
Andrea Powers Robertson '94, speaking for the Class of 1994, said she savors the Lawrence experience 25 years after leaving campus and wants to pay it forward.
"As one who relied heavily on financial aid to make my Lawrence experience possible, I have a profound sense of gratitude for the Lawrence Fund supporters who preceded me," she said.
The class representatives rattled off a series of class gifts to the university that added up to nearly $13 million, including $6.6 million coming from the Class of 1969 as it marked its 50-year reunion.
"The theme for our 50th reunion has been Bob Dylan's song, The Times They Are A Changin', said Susan Voss Pappas '69, "and we're doing our best to keep up."
President Mark Burstein called the class gifts "truly extraordinary."
"One of the most rewarding aspects of my role is thanking Lawrentians for their investment in this university," he said. "It means so much to this institution, and I think even more importantly to the students, generation after generation."
Honoring outstanding alumni
Seven Lawrence alumni were honored during the Alumni Convocation with the annual Alumni Awards.
Jaime Nodarse Barrera, a 2005 graduate, received the Marshall B. Hulbert Young Alumni Outstanding Service Award. She is the assistant vice president of development at Texas A&M Corpus Christi and has been involved with many community service groups including the Kiwanis Club, Habitat for Humanity and Goodwill at-risk youth mentoring. She also served as the interim director of marketing and interim director of communications, and helped to coordinate communications efforts and crisis management during Hurricane Harvey in August 2017.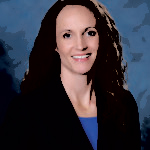 Elizabeth R. Benson, a 1969 graduate, received the Lucia Russell Briggs Distinguished Achievement Award. She is an expert in energy and international trade, with deep experience in issues ranging from the structure of electricity and natural gas markets to energy efficiency, renewable resources and climate change. She has operated a successful independent consulting practice since 2001.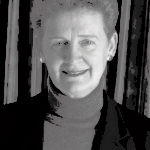 Zoe Ganos, a 1955 graduate of Milwaukee-Downer, received one of two Gertrude Breithaupt Jupp Outstanding Service Awards, presented to an alum of Lawrence or Milwaukee-Downer College who has provided outstanding service to Lawrence. She has been a teacher all her life, much of her time spent as an English as a Second Language teacher for the Milwaukee Public Schools. In addition to using her language skills, Ganos has served on the LUAA Board of Directors and volunteered weekly at the Traveler's Aid Desk at Mitchell Field Airport in Milwaukee.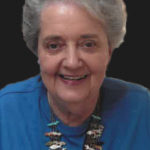 Dr. Todd A. Mahr, a 1979 graduate, received the George B. Walter Service to Society Award. He is the director of pediatric allergy and clinical immunology at Gundersen Health System in La Crosse. He is also adjunct clinical professor of pediatrics at the University of Wisconsin School of Medicine and Public Health in Madison.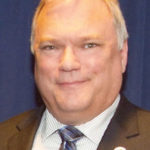 Momodu E. Maligi, a 2004 graduate, received the Nathan M. Pusey Young Alumni Distinguished Achievement Award. He has been Sierra Leone's minister for water resources since 2014, making him the youngest member of President Koiroma's cabinet. Since his appointment, Maligi has overseen the reorganization of Sierra Leone's water sector, rehabilitating damaged water facilities, bringing in private sector investors and changing the legal framework for water policy.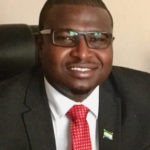 Chuck Merry, a 1957 graduate, received the Presidential Award, presented to an alum whose leadership has contributed to the betterment of Lawrence University. A Milwaukee native, Merry has been a fixture at LU events since he moved back to Appleton in 1962. He has served on the school's Legacy Circle National Council, the Athletics Advisory Committee and the Lawrence University Alumni Association Board of Directors. He chaired the LUAA Capital Campaign Liaison Group and served as a member of the LUAA Nominations and Awards Committee. He serves on the Lawrence Intercollegiate Athletic Hall of Fame Committee.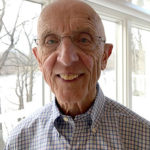 Joseph F. Patterson, a 1969 graduate, received one of the two Gertrude Breithaupt Jupp Outstanding Service Awards. He is a real estate management entrepreneur in greater New York City. He previously served one term on the LU Alumni Board of Trustees, and since 2000 has served as a member of the Board of Directors of the School of Visual Arts of NYC. Throughout his real estate career, Patterson has promoted diversity of students on college campuses and public high schools, creating support programs to ensure successful experiences and achievement for all students.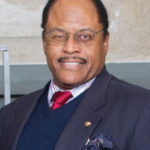 Something original
Kudos to Laura Caviani '84, who gave the audience at Friday night's Alumni Recital at Memorial Chapel a treat by performing one of her original pieces.
Caviani, a successful jazz pianist, composer and educator in Minneapolis, performed "Give Me Your Tired" with Max Wendt '94 and Jim Guckenberg '94.
It was part of a recital that saw numerous alumni from a wide range of graduating classes perform, a testament to the long and successful history of the Conservatory of Music.
Consider the numbers
Attendance over the weekend topped the 1,000 mark. That number includes alumni as well as family and friends who came along for the fun. Here are some attendance numbers from classes marking major milestones.
The Class of 1969, celebrating its 50th reunion, posted the highest number of attendees, fittingly hitting 69. Other notable numbers included the Class of 2009 (10th reunion) with 57; the Class of 1979 (40th reunion) with 53; the Class of 1994 (25th reunion) with 49, and the Class of 1964 (55th reunion) with 19.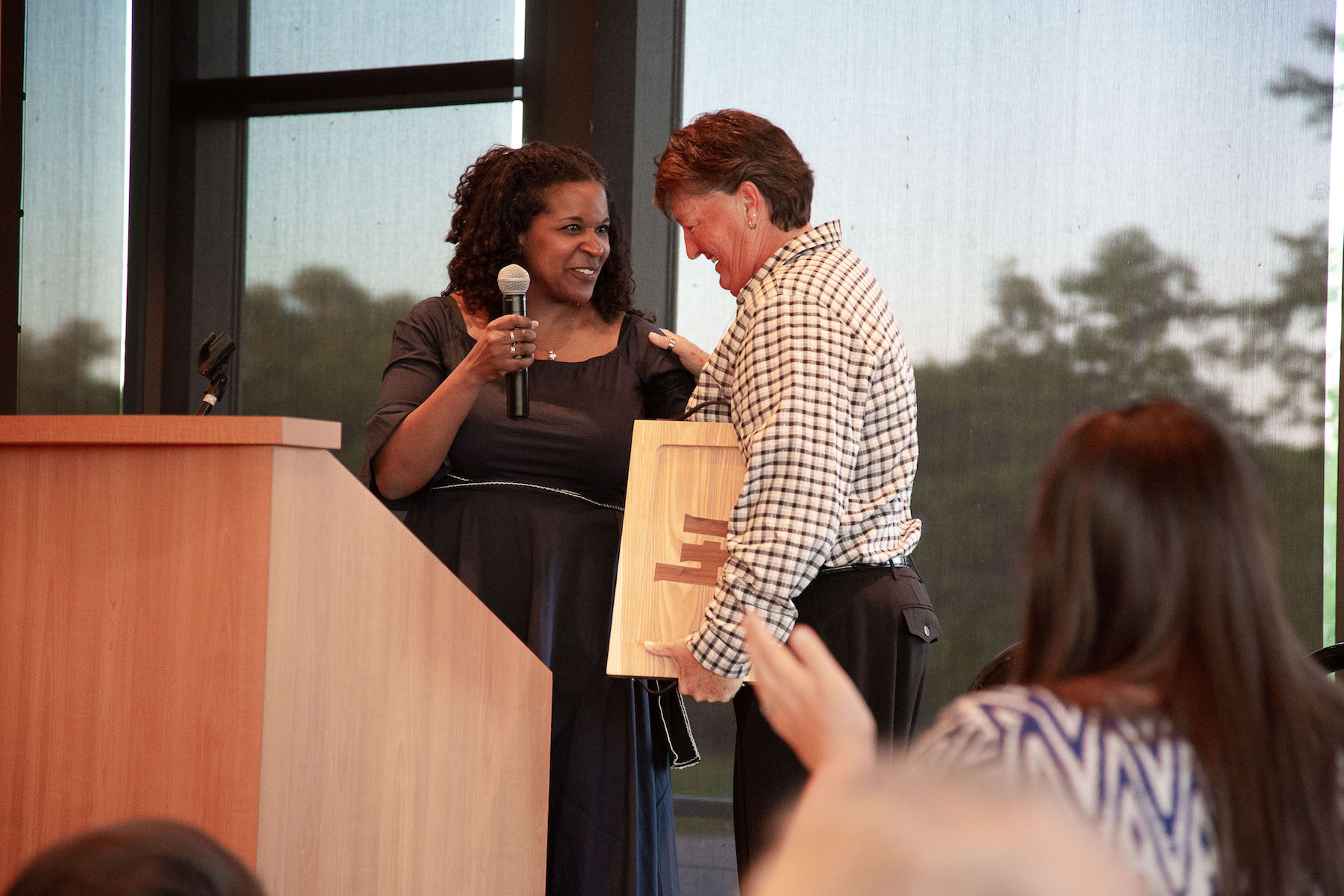 Photos from Reunion Weekend