Maintaining the campus infrastructure at Lawrence is an investment in the well-being of students, faculty, staff and the surrounding community, which is why campus renewal is a key priority of the Be The Light! Campaign. 
That has been in full view this summer as multiple renovation projects are taking place across campus thanks to a series of gifts and support.
This summer's more ambitious projects include new concrete at the plaza by Memorial Hall and an upgrade of its entryways, new hardscape on the Conservatory walkway, and the repaving of the Alexander Gym horseshoe, part of a facelift that includes lighting and new sidewalks. And while the installation of a generator may not seem like much, it kicks off the multi-million dollar renovation transforming Kohler Hall into a 21st-century living space.
"Campus infrastructure enables the university to deliver on its mission," says Jacob Woodford, assistant to President Mark Burstein. "Careful stewardship of the investments of Lawrentians, family, friends, and supporters of the institution in our campus ensures our ability to deliver on that mission for generations to come."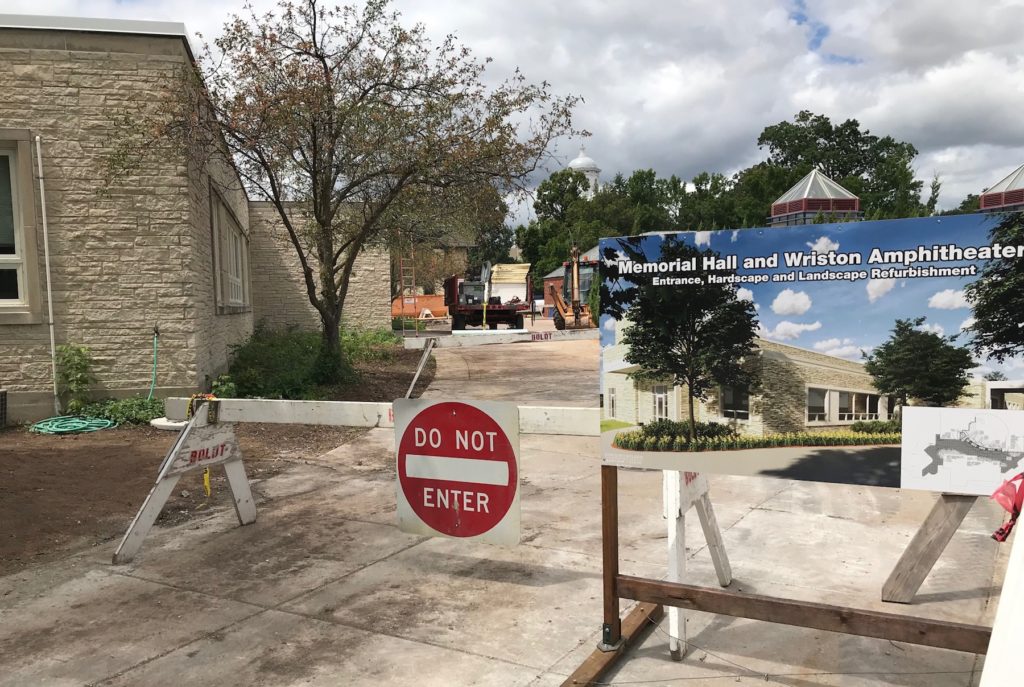 When the $220 million Be the Light! Campaign made its public launch in November 2018, campus renewal joined Full Speed to Full Need, Student Journey, and the Lawrence Fund as the four cornerstones that would anchor the campaign.
A $2.5 million gift from the Kohler Co. to renovate Kohler Hall into a modern residential space was a key piece of the campaign launch. This summer's work on the generator is a piece of that renovation project.
Among the other key projects in play this summer:
Music and Drama: Installing new doors and windows on the Music and Drama side of Shattuck Hall.
Steam line: Replacing the portion of the steam line north of College Avenue, a continuation of the work that was done during spring term.
Memorial Chapel: Lights are being added in front of the chapel to increase visibility, a nod to pedestrian safety along the walkways.
Brokaw Hall: Carpet installation in the 1911 building that includes office space and a residence hall.
Quad 5: Reworking the plumbing, electrical, and sprinkler system, plus painting.
Small Exec: Sprucing up and repainting the kitchenettes.
The campus updates ensure a welcoming environment for current and incoming students and encourage alumni and others to visit. The work speaks to the university's commitment to maintaining its facilities at a high level, the supportive relationship between the university and its alumni and other supporters and its embrace of future generations of students.