Strong financial support from alumni and friends continued to come in for Lawrence University during a 2020-21 fiscal year that was dominated by the COVID-19 pandemic.
A financial report at the close of the fiscal year shows the university raising $25.03 million, marking the fourth time in the school's history that it has topped the $25 million mark in a fiscal year. It previously did so in 2008 ($31.4 million), 2015 ($34.4 million), and 2016 ($27.6 million).
The fundraising included, among other gifts, a special campaign to provide emergency funds for students dealing with pandemic-related expenses, an alumnus donation aimed at strengthening study abroad opportunities in perpetuity, the final stretch run that pushed the historic Be the Light! Campaign well past its $220 million goal, a campaign to thank outgoing President Mark Burstein by establishing an endowed professorship in his name, and a gift to rename and care for the President's House.
The fundraising boost, combined with strong growth in investments, helped elevate Lawrence's endowment by 31% from June 30, 2020, to June 30, 2021. A preliminary estimate shows the endowment reaching $474 million, up from $361 million the previous year, said Mary Alma Noonan, vice president for finance and administration.
"The increase is due in part to continued success in fundraising, including closing out the Be the Light! Campaign, and partly due to a booming capital market recovery after earlier COVID-related losses in 2020," she said.
Cal Husmann, vice president for alumni and development, said the fundraising success is a result of so many people who care deeply about Lawrence coming together to make sure the Lawrence experience is available and accessible for this generation and generations to come.
He referenced a former colleague once calling fundraising a team sport, and said it felt that way more than ever over the past year and a half.
"The last 18 months definitely had the feeling of an athletic contest, with the Lawrence community rallying several times, especially to support our students during the pandemic," Husmann said. "They truly were beacons of light during challenging and uncertain times. Their response to the SOS fundraising was moving, especially seeing how that helped Lawrence students directly."
The Supporting Our Students (SOS) campaign was launched early in the pandemic, an effort to raise funds that would go directly to students to offset unexpected travel, housing, or food expenses brought on by classes going remote for Spring Term 2020. More than 600 donors contributed $229,116.
The Lawrence Fund, meanwhile, saw contributions of $3.9 million. The Lawrence Fund is the key funding mechanism that supports students, the work of faculty, and the upkeep of campus infrastructure on a daily basis. The amount raised was just shy of the record $4 million in 2019-20, with more than 7,000 donors contributing.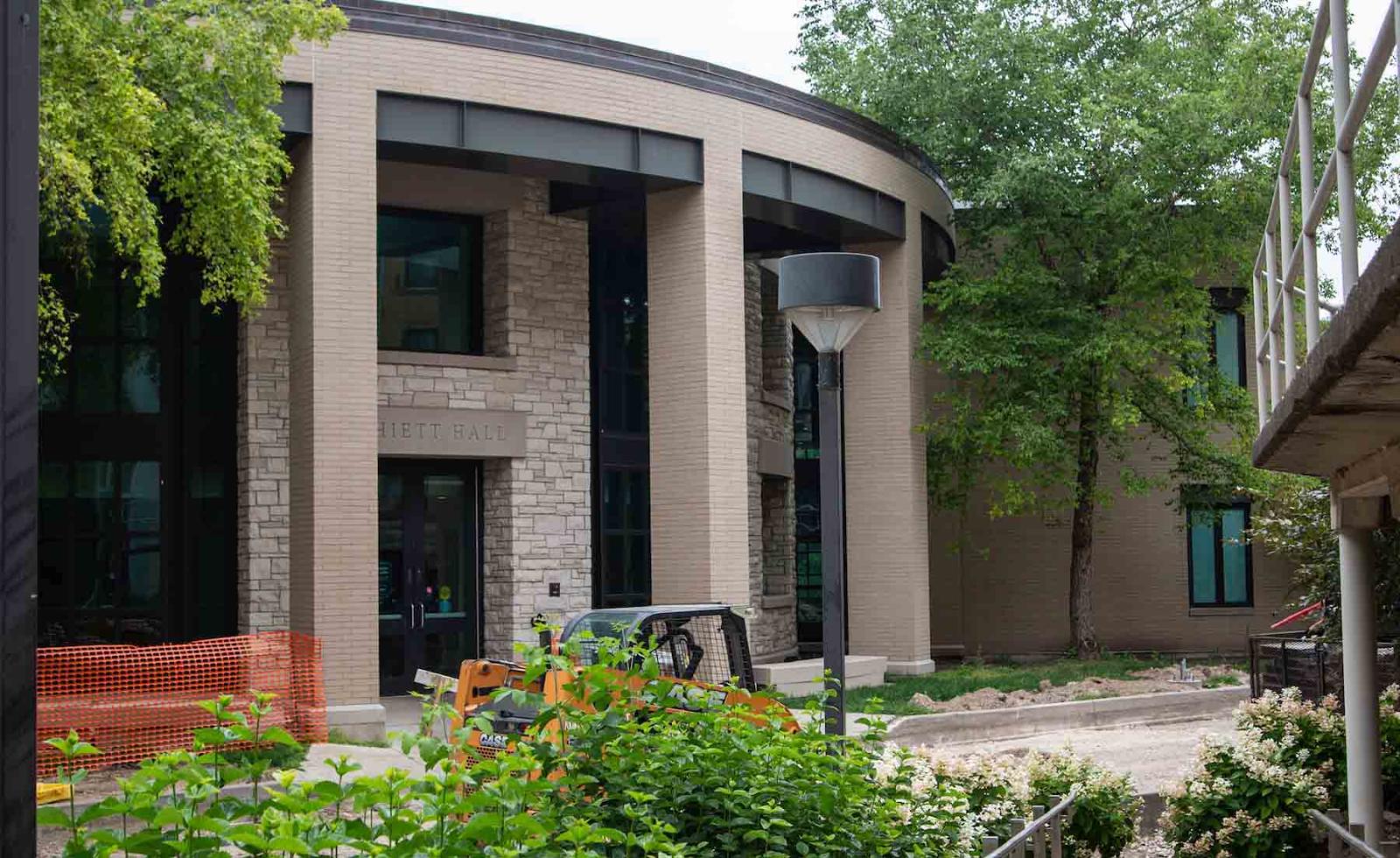 There have been numerous great fundraising moments to celebrate over the course of the past year, Husmann said. He pointed to one alumnus who found motivation in the pandemic to contribute funds to help students wanting to study abroad.
Dr. James Boyd '56 and his wife, Dr. Sue Ellen Markey, of Fort Collins, Colorado, established the James W. Boyd Sr. and Sue Ellen Markey Endowment for Study Abroad at Lawrence. After their own travel plans were curtailed because of COVID restrictions, they decided to establish the endowment to help Lawrence students be able to travel once it was safe to do so. Funds were also donated to Markey's alma mater, Lewis and Clark.
In all, donors gifted Lawrence with more than $10 million in endowed gifts in 2020-21.
Channeling that kind of passion into support for current and future students is what drives Lawrence's fundraising, Husmann said. It was evident at every turn, including in the final weeks of the Be the Light! Campaign, which officially closed on Dec. 31 after seven years. The final tally came in at $232.6 million, more than $12 million above goal.
"Be the Light! concluded with great success with so many donors stretching philanthropically to help us exceed goal," Husmann said.
He also said alumni and friends rallied to support a "Thanks, Mark!" campaign, set up to honor outgoing President Mark Burstein. Nearly $3 million was raised to endow a professorship in global and public health in Burstein's name and to eventually replace the walking bridge that crosses Drew Street. It'll be named for Burstein and his husband, David Calle.
"Again, the community rallied around this opportunity to honor the legacy of our 16th president," Husmann said.
Meanwhile, a gift of $2 million to provide future care for the President's House and other nearby Lawrence property came from Patricia (Pat) Boldt '48 in honor of her late aunt, Olive Hamar, who died of meningitis in 1925 while a Lawrence student. The house, occupied by new President Laurie A. Carter and her family, is now known as the Olive Hamar House.