Lawrence University's Board of Trustees has welcomed four new members.
Evan Williams '10 was elected as a Recent Graduate Trustee while Dan Busiel '84, Tamika Franklin '05, and Susan Long Hall '76 each were elected as Term Trustees.
The Recent Graduate Trustee is a three-year position filled by an alumnus within two to 10 years of graduation. A Term Trustee position is for a three-year term, with eligibility to be re-elected for up to four consecutive terms.
"We are thrilled to add four outstanding new trustees who bring tremendous expertise in investments and risk management, non-profit fundraising, music education and performance, and pedagogical and instructional development," said Board Chair David Blowers. "At this critical moment for higher education, I couldn't be more appreciative for the diverse group of individuals who are giving so much of their time and talent as trustees to ensure that the college continues to distinguish and differentiate itself."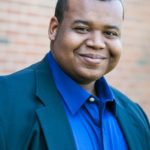 Evan Williams is a composer and assistant professor of music and director of instrumental activities at Rhodes College. He graduated from Lawrence with a bachelor's degree in music theory and composition and holds a DMA in composition with a cognate in orchestral conducting from the College-Conservatory of Music at the University of Cincinnati and a masters of music in composition from Bowling Green State University. Williams' music has been performed across the country and internationally by members of the Detroit Symphony Orchestra, the International Contemporary Ensemble, Quince Contemporary Vocal Ensemble, Fifth House Ensemble, among others. He has received a number of awards and honors, including serving as the Detroit Symphony Orchestra's inaugural Classical Roots Composer-in-Residence in 2018.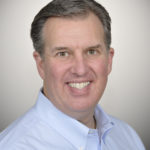 Dan Busiel is senior vice president and chief investment officer at Trustmark, a national employee benefits company. Prior to his current role he served as head of the Portfolio Management Group at Allstate Corporation. Earlier in his career, Busiel held assorted derivative-related positions including rate trading, research, and sales at various J.P. Morgan subsidiaries (First Chicago, Bank One). He earned a bachelor's in philosophy from Lawrence in 1984 and an MBA from Northwestern's Kellogg School of Management in 1989. He has served as a non-trustee committee member of the Lawrence University Investment Committee since 2017.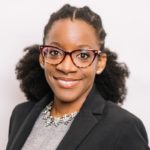 Tamika Franklin serves as director of development for the Preuss School UC San Diego. She is responsible for fundraising efforts, alumni engagement, marketing, and volunteer management. Previously she served as director of development for physical sciences at UC San Diego focused on major gift strategy. She played a leading role in developing UC San Diego's Black Alumni Council and Asian Pacific Islander Alumni Council, serving as an advisor to cultivate active participation among diverse alumni. She graduated from Lawrence with bachelor's degrees in government and philosophy. She served the Lawrence University Board of Trustees as a Recent Graduate Trustee from 2016 to 2019.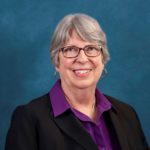 Susan Long Hall is the founder and president of the 95 Percent Group, a mission-driven organization dedicated to ensuring success for struggling readers. Prior to founding 95 Percent Group, she was a consultant to a number of school districts and state departments of education. She has authored seven books including the award-winning Straight Talk about Reading and Parenting a Struggling Reader. She graduated from Lawrence in 1976 with a bachelor's degree in psychology. She earned her MBA from Harvard University and her doctorate in education from National Louis University. She and her husband, David, have served as members of the President's Advisory Council. Her daughter, Lauren, graduated from Lawrence in 2012.