Natalie Fordwor '12 is using all the academic skills she honed as an undergraduate at Lawrence University in her role as founder and host of The Wonderspaced Show, a creative and energetic children's television program that launched last year in her home country of Ghana.
Environmental stewardship? Check. An environmental studies major at Lawrence, Fordwor spends considerable time on the show leading kids though lessons in geology, recycling, and general environmental consciousness.
"I know I love kids and I know I love environmentally-focused things, but how do I bring them together?" Fordwor said in a call from her office in Accra, Ghana. "That's where the journey began."
Art? Science? History? Folktales? Travel? Education? Yes to all of those lessons that were wrapped into her Lawrence education. All are avenues of exploration on the weekly show—all with a Ghanaian focus—as she takes an interdisciplinary approach to teaching, something she embraced as an international student at Lawrence a decade ago and wants to share widely in Ghana and beyond.
"The interdisciplinary approach totally informs what I do," said Fordwor, who also works as an adjunct lecturer at Ashesi University in Accra. "I know the experience at Lawrence was definitely influential in all this. I was tired of seeing science on one side, arts on another side. That tends to happen in our curriculum in Ghana. Not just Ghana, but lots of places. Seeing the liberal arts at work at Lawrence, I knew it could be better here. … I am an advocate for the liberal arts and interdisciplinary education everywhere."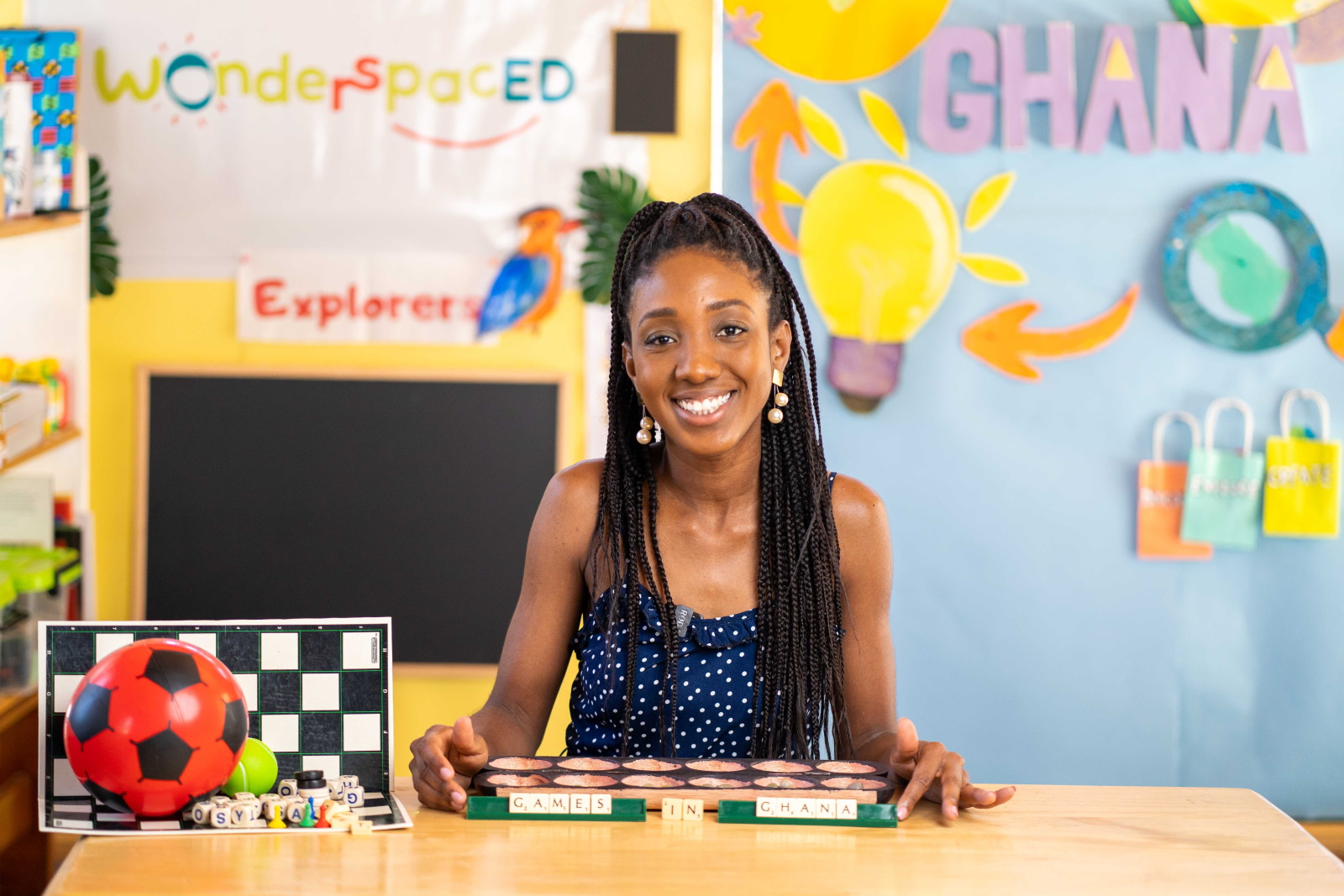 Jason Brozek has followed Fordwor's journey since she left Lawrence. The Stephen Edward Scarff Professor of International Affairs and associate professor of government chairs the interdisciplinary Environmental Studies program and calls Fordwor's advocacy for environmental stewardship across the disciplines inspirational.
From geology to government, the way we live and where we live are in conversation in our environmental studies program. 
"The environmental studies major is built around the notion that ecosystems, resources, and the environment don't fit into tidy disciplinary boxes, and I love how Natalie's show reinforces that idea for a whole generation of kids," Brozek said. "She's out there doing exactly the sort of creative, inspirational work that we always hope the major will be a springboard for."
Life after Lawrence
Following graduation from Lawrence, Fordwor returned home to Ghana to work in sustainable architecture. It wasn't the right fit, she said. While she majored in environmental studies, she minored in both art and government. She wanted something that touched on all that and more.
She returned to school to get a master's degree in education and technology from UCL Institute of Education. As she began a career in teaching, she became increasingly concerned on two fronts—one, the focus on Western influences was squeezing out teaching on customs, history, and resources of Ghana. And two, the gap in educational quality between "privileged schools" and "disadvantaged schools" was alarmingly large, Fordwor said.
Starting a business
In 2019, she launched a business called WonderspacED that she hoped could address both of those educational shortcomings. It started as an in-person camp for kids.
"Then the pandemic hit," Fordwor said. "I was like, oh my gosh, I left my teaching job and started a business and now we can't work. So that's when I took my little mini-lessons online and put them on YouTube."
The videos, targeted to children ages 5 to 11, focused on art, writing, and critical thinking skills. They explored key locations and topics in Ghana and explored them through multiple lenses—geography, history, math, science, and art.
The videos caught the attention of executives at a television station who proposed turning Fordwor's video content into a weekly kids' show—The Wonderspaced Show, with Miss Natalie. It debuted last year, with 13 first-season episodes. Work is now under way on season two.
"The goal is to expose children all over the world to the rich landscape we have in Ghana and Africa," Fordwor said.
The show is currently viewable in Ghana, Nigeria, and a few other African countries, as well as some parts of Europe courtesy of Showmax. Fordwor, who employs a videographer, an editor, and an illustrator as part of her WonderspacED business, is hoping the show will be accessible in the United States via YouTube once the exclusivity period with the TV station in Ghana ends.
Combine the benefits of a liberal arts education with those of a business major in this newly launched program.
So much of what Fordwor is doing links back to her experiences at Lawrence. She looks at Lawrence's newly introduced business and entrepreneurship major and is excited for students coming into Lawrence. It's the type of major she said she would have embraced if it was there when she was an undergrad.
"I'm an educator, I'm an artist, I do interdisciplinary work, but the business side is when I really have to put on my thinking cap," Fordwor said. "I saw the business major announcement and thought, 'Oh, I wish that was there when I was there.' That would have sealed the deal. I would have been more ready for the business part of this."