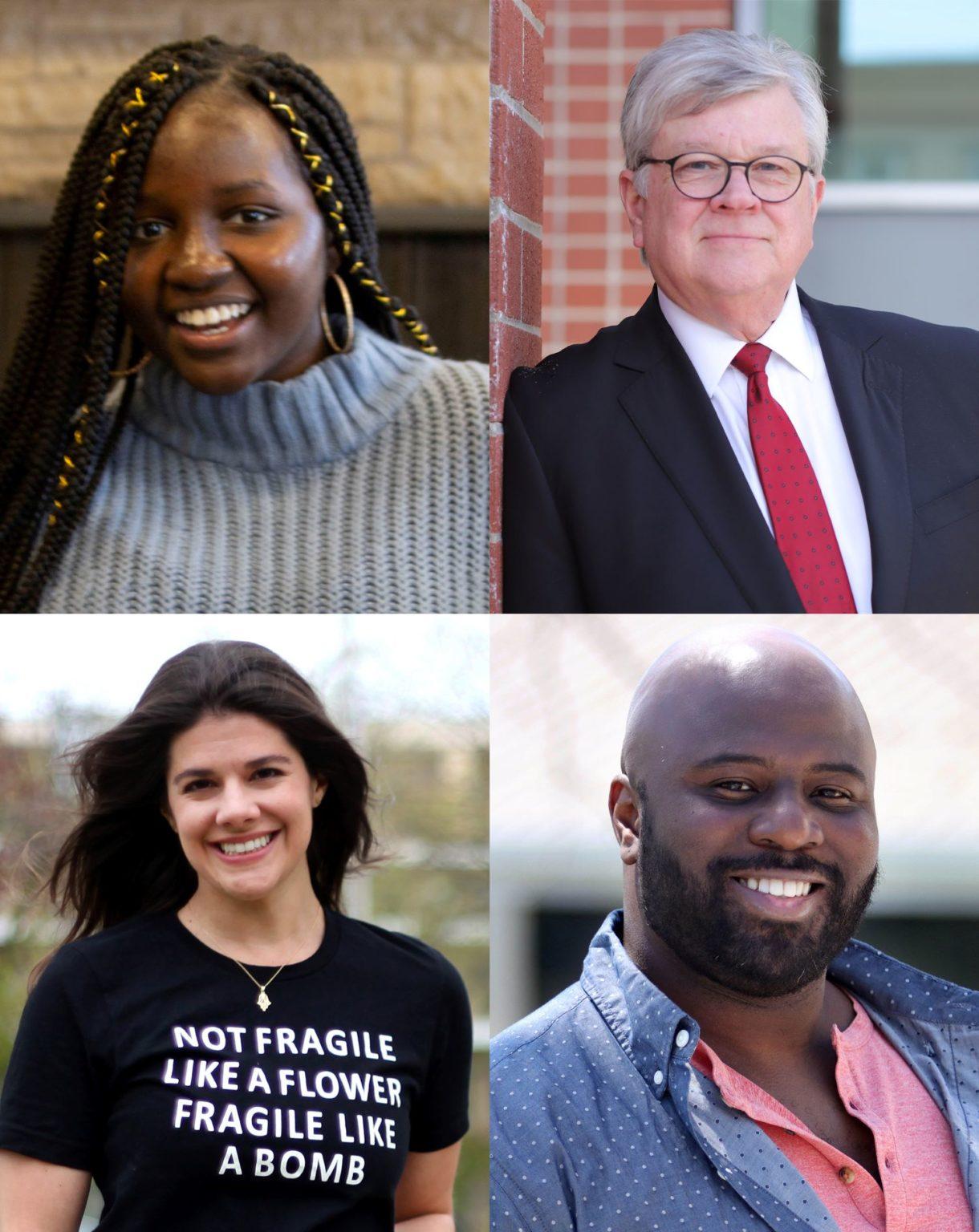 Lawrence University is honoring several members of the campus community, as well as a former mayor of Appleton, with its annual Diversity and Inclusion Champion Awards.
The awards celebrate efforts to foster greater diversity and inclusion on campus while creating a climate that encourages and supports the expression of diverse perspectives and builds avenues to academic and personal success for groups that have been underserved and underrepresented in higher education.
"It is especially important given the current national context to recognize members of our community who make extraordinary efforts to create a more just Lawrence," said Kimberly Barrett, vice president for diversity and inclusion and associate dean of the faculty. 
Recipients include:
Jesús Smith, assistant professor of ethnic studies, with the Faculty Award.
Awa Badiane '21, a former president of Lawrence's Black Student Union (BSU), with the Student Award.
LUNA (Lawrence University Native American), with the Student Organization Award.
Gaelyn Rose, associate director of admissions, with the Staff Award.
Tim Hanna, the former mayor of Appleton who opted not to seek re-election following 24 years in office, with the Community Partner Award.
"I am extremely impressed by this year's Diversity & Inclusion Champion Award recipients," Barrett said. "The fact that they are being recognized in this way will come as no surprise to those who are fortunate enough to know them, given their positive presence on campus and in the Appleton community."
The awards announcement comes at a time of pain and unrest across the country. It amplifies the need for leadership as has been shown by these recipients, Barrett said.
"As our country has seen the consequences of centuries of inequities play out in real time over the past few months in terms of needless death and suffering, these impressive individuals have used their many talents, resources, influence, and privilege to help make Lawrence University more inclusive," she said. "While excelling in their individual roles of faculty, student, staff, or community leader they are helping to create a new normal in which we are all treated with dignity and respect."
Smith has been part of the Lawrence faculty since 2017. He was recently awarded a 12-month Wilson Foundation Career Enhancement Fellowship that supports the career development of underrepresented junior faculty in the arts and humanities.
"In just three short years on campus he has become a favorite role model and mentor to Lawrence students while also making his mark nationally in terms of his scholarly research in ethnic studies," Barrett said.
Badiane is a government major from New York City who served as president of BSU and has been a writer in the Communications office the past two years. She is being honored for her ongoing advocacy for students of color.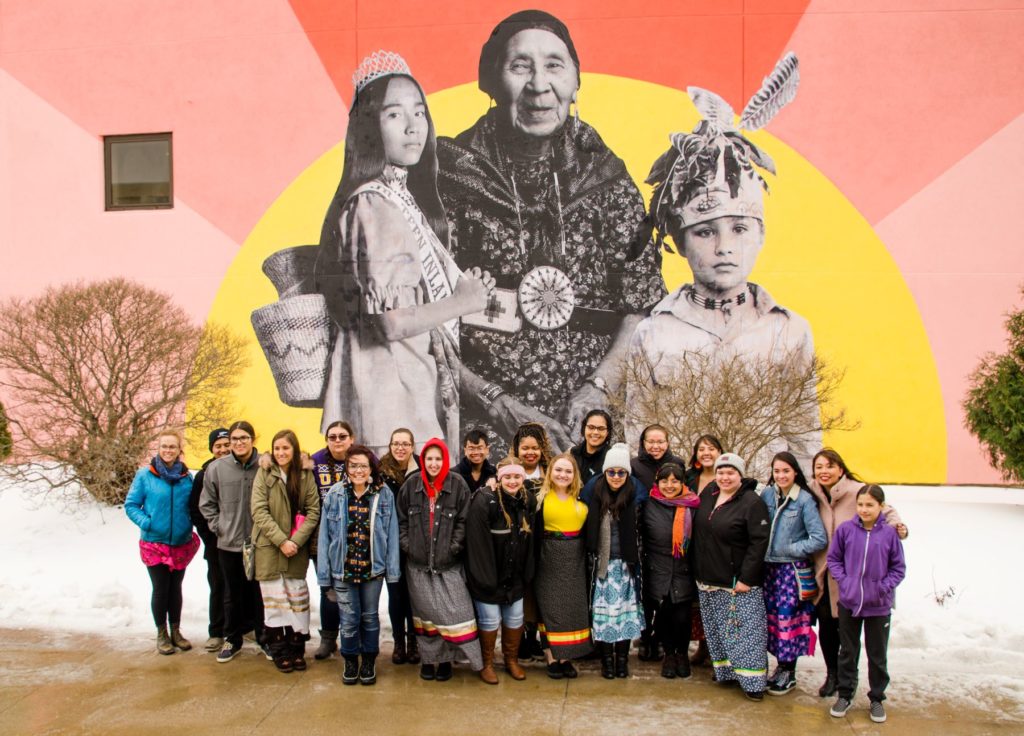 Also, the students who are part of LUNA are being recognized. It's the first time a student organization has been given one of the D&I Awards. LUNA played a huge role in bringing Project 562's Matika Wilbur to campus and creating the indigenous education mural that now adorns the side of the Buchanan Kiewit Wellness Center.
"Although we usually only give one student award, this year we had two extremely strong nominees in this category," Barrett said. "One was an individual and the other was an organization. So, we decided to give two student awards. I think giving an award to both an individual student and a student organization will become a tradition for us."
Rose has worked diligently to enhance Lawrence's admissions process to make sure it is accessible and equitable for all.
"As associate director of admissions, she helped recruit international students, students from tribal nations, and domestic students of color," Barrett said. "She also helped to create systematic changes in the way the admissions counselors recruit students by developing training materials that address issues of diversity."
Hanna, meanwhile, is being honored for his efforts to champion diversity and inclusion in the community during his six terms as mayor.
"He was a true strategic partner with the university in its efforts to become more inclusive," Barrett said.