While digging for clues into the location of a long-lost summer kitchen on a historical site in Kaukauna, Lawrence University's Peter N. Peregrine and his students may have unearthed something much more significant — evidence of an indigenous community on that site dating back to the mid-16th century.
The anthropology professor and the students in his field methods class, using soil resistivity and other soil mapping tools as part of an archaeological survey, uncovered new details about the Grignon Mansion site that could alter the way the pioneer-era home is studied, managed and marketed in the future. The new information suggests that North Kakalin Village, a significant Native American community, was once situated on the Grignon property just northwest of where the mansion now stands.  
The testing, which began in September and continued through the fall term, gave Peregrine a new view of what lies beneath the soil, suggesting a series of Native American structures, possibly longhouses, were once located there, pre-dating by several hundred years the 1837 Grignon home that now sits on the property and is used as a tourism and educational beacon in Kaukauna. 
"That raises that site into something of really national importance," Peregrine said. 
In early April, Peregrine presented a report to the Kaukauna Common Council, saying the new information adds considerable weight to the historical importance of the Grignon property. He implored the city to hire a professional director to properly explore and manage the site going forward.
Kaukauna, which owns the property, is all in. City officials have submitted a grant proposal to the Community Foundation for the Fox Valley Region to potentially cover a portion of the costs.
"We took Peter's findings and said, 'OK, we need to hire someone,'" said Allyson Watson, principal planner for the city. "We hear what he's saying and we need to figure out a way financially to get a full-time director in place. If we don't ever try, we'll never know what the true potential is there.
"Really, coming off the headwinds of Peter's message, it really reinforced to our elected officials that this site, while we've always known it's important, maybe we didn't know how critical it is, or we didn't know how long-range that history is and the story it tells. We're looking internally now to say, what can we do as an organization to empower that storytelling?"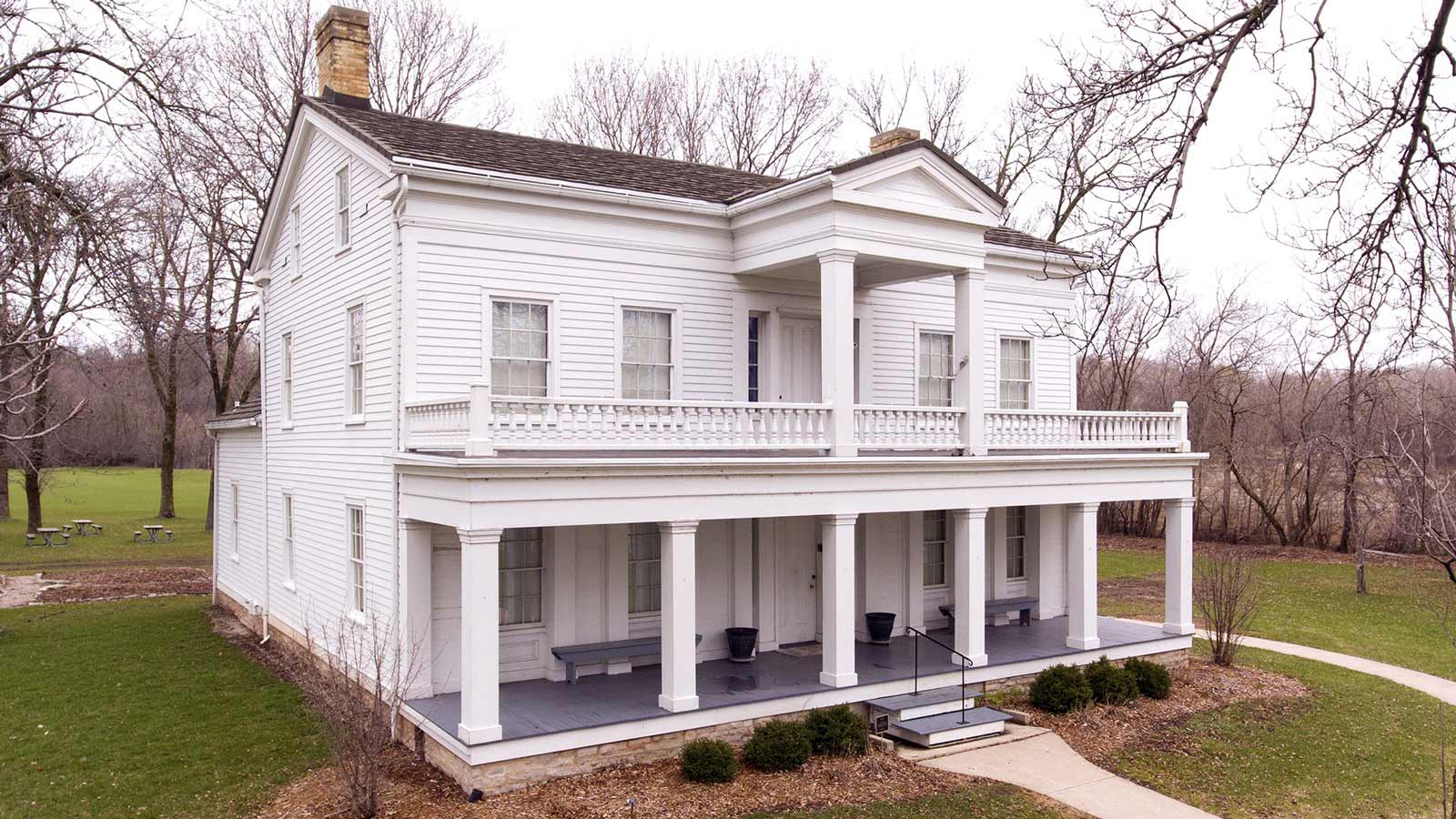 A history of discovery
This isn't the first time that Peregrine and his anthropology students have dug into the dirt at Fox Valley historic or community sites and come away with important discoveries. Peregrine was named the 2016 historian of the year by the Outagamie County Historical Society after he and his students used newly purchased magnetometer tools to study the grounds of the former Outagamie County Asylum for the Chronic Insane, identifying 133 unmarked graves.
Since then, Peregrine and his students have been called upon to survey other forgotten or poorly recorded cemeteries — or suspected cemeteries — in the region.
"The asylum cemetery was our first big project," he said. "But our biggest project was the Pioneer Cemetery up on Richmond Street and Evergreen Drive (in Grand Chute). We did the whole cemetery. That took a full term to do. We found 74 unmarked graves up there, including an entire Outagamie County pauper cemetery that didn't seem like anyone knew was there. That was two years ago."
That was during construction of the nearby Meijer store, which was expected to spur new development in the area. Now officials know precisely where the cemetery starts and stops.
"They wanted to make sure there weren't bodies out in that property," Peregrine said. 
Similar requests are becoming more frequent.
"It turns out there is a huge demand for finding pioneer graves in this state," Peregrine said. "There are a lot of them out in cornfields and stuff."
A class all its own
The field methods class is limited to five students. Any more than that and it gets difficult to manage during archaeological excursions. 
That the students get to use soil resistivity, geomagnetic and ground-penetrating radar equipment and related technology is a testament to the support the class has gotten from the university in recent years, Peregrine said. The field study portion of the program was launched about seven years ago, allowing him to dedicate more time to the archeologic work he was trained to do.
"The university over the years has been very good to me," Peregrine said. "They've gotten me equipment that very few liberal arts colleges have. These students, if they want to do archaeology, that's something you can come out of here and get a job right away."
Key purchases have included a magnetometer to measure soil magnetism, a soil resistivity system that allows archaeologists to measure changes in soil composition, and a ground-penetrating radar system. The purchases put the field work being done by Lawrence students on the cutting edge.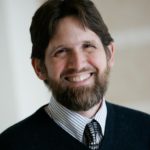 For Peregrine, the growth — and success — of the program in recent years has been particularly gratifying. The archaeologist is finally doing the digging he was hired to do more than 20 years ago. For years, other teaching demands kept him from working in the field.
"I wrote the textbook on doing this kind of field archeology," he said. "I never got to teach it, 'Archeological Research: A Brief Introduction.' It's used all over the country, but I could never use it here because I wasn't teaching it. Now I am."
Anthropology program at Lawrence
A clearer picture at Grignon
Grignon has been the focus of late for Peregrine and his current field methods students, Emma Lipkin '19, Joe Kortenhof '20, Ethan Courey '19 and William Nichols '21, as well as Winston Klapper '19, who is doing his Senior Experience on digital archaeology, creating non-invasive 3D modeling of the Grignon home that will be kept as a reference point for any future work on the site. 
A more complete picture of the heritage museum, located along Kaukauna's Augustine Street on the north side of the Fox River, is emerging thanks to the soil resistivity tools that have allowed Peregrine's team to map the site based on what can be seen under the surface.
It's allowed for the collection of soil data over a wide area, showing where human disturbances — such as digging post holes — have taken place over time. The survey stretched across much of the north and west sides of the Grignon property, even extending into an adjacent soccer field. 
"Because that property hasn't been touched, it hasn't been plowed, nothing has happened to it since the early 1800s, there's this beautifully preserved village underneath it," Peregrine said.
While the city and the Grignon volunteers have long recognized and celebrated the property's ties to the Menominee people, the new discoveries provide a greater opportunity to use the site to teach about Native American history and culture, well beyond the mid-1800s era, Peregrine said.
In his report to the city, he recommended building a Native American-inspired structure on the property.
"Native Americans are a central part of the Kaukauna/Fox Valley story as well as the Grignon family story and should be represented," Peregrine wrote to the city.
He also suggested the city draft a land acknowledgement to be displayed on site, and develop more programming focused on Native American history.
The city initially asked Peregrine to do an archaeological investigation because there was interest by the Friends of the Grignon Mansion volunteer group in rebuilding a summer kitchen that had once been part of an out building or attachment on the Grignon home. But it was the discovery of the signs of earlier structures from the North Kakalin Village that came as a surprise, putting any plans for the kitchen rebuild on hold.
"It really opened up our eyes and the community's eyes to this pre-American history that existed on this site — that we've known about but maybe not so specifically to say there was possibly a longhouse village here," Kaukauana's Watson said. 
"So, we went from investigating 1800s history in Wisconsin — before statehood but still a European settlement — to discovering that there was rich history hundreds of years older than that that we were not aware of on this exact site. It was really exciting to see, oh my goodness, we need to pause this (project), we need to put the brakes on this because we have a whole new chapter of history that has occurred on this site that we weren't fully aware of."
When Peregrine went before the Kaukauna council in April, his message was all about the long-term benefits of such a history-rich site.
"I see huge potential there," he said.
Watson is fully on board, saying she sees opportunities for a new level of education in Kaukauna and the greater Fox Cities as it relates to the Grignon property.
"I think the story of indigenous people's displacement is every bit as important as state history and post-Colonial American history, but I think it's one that as a country we maybe don't do the best job telling," she said. "I think that's starting to change. I think there's beginning to be more of an understanding that we need to be accountable to our history, and sometimes that means taking a hard look at things that are a less pleasant part of our history."
Peter N. Peregrine (left) and Winston Klapper on the Grignon Mansion property in Kaukauna.
A growing collection of artifacts
The partnership between Lawrence, Kaukauna, and the Grignon volunteers who run the day-to-day operation is ongoing. Peregrine now has possession of a deep trove of archaeological materials that have been excavated from the Grignon property over a period of decades. Materials are in boxes or spread across tables in Briggs Hall, a teaching lab where archaeology and history meet in a very real way.
"Our maps show where all of the previous excavations have been done," Peregrine said. "We've got all of those collections now."
Watson acknowledged that the city and Outagamie County — ownership of the Grignon property has gone back and forth multiple times over the past decades — have not done a stellar job of archiving materials. It's not a job most municipal governments or volunteer organizations are equipped to handle. Leaning into Lawrence's expertise is proving to be a game-changer.
"We realized that we didn't have the most professional archive developed for our collection," Watson said. "For us, it's just one of those things that would have been on a never-ending to-do list."
Lipkin, under Peregrine's tutelage, is now taking the lead in creating a more complete archive. She is doing the work as part of her Senior Experience, and will hand it off to another student when she graduates in June. With the collections and the archival material both massive in volume and disjointed, the project is expected to take several years to complete.
"Allowing us to work in these real-life situations that are often a mess gives us an opportunity to learn," said Lipkin, who did similar work with the Outagamie County Historical Society in the earlier stages of her Senior Experience project. "If all of us continue to follow this path, and I certainly am planning to, we'll be more prepared for the unpreparedness of institutions we might run into later on."
Klapper, meanwhile, has spent much of the past year working on his 3D modeling project that will serve as a digital resource for the Grignon going forward. Using drone technology and specialty software, he is putting together a detailed picture of what the mansion looks like right now. Should anything happen to the home — perhaps damage from a storm, a tree falling on it or the natural aging process — his digital mapping of the exterior will allow for a precise rebuild.
"What my project is aiming to do is to preserve the house as it is currently, so if there are any further adjustments, then this record of the house will be kept," Klapper said. 
Tapping into the expertise of Peregrine and his students and maintaining a partnership with Lawrence has been invaluable, Kaukauna's Watson said. It's pro bono work, so it benefits the city without taxpayer burden, and it's an educational opportunity for the Lawrence students.
"We are able to get guidance that we know is coming from a strong, well-respected organization like Lawrence that is really invested in lifting the credibility and offerings of our whole region," Watson said. 
"We're a city government. We own this asset. It's been juggled back and forth between the county and city for decades because it's expensive to maintain a 19th-century home. But to have someone come in and help guide us professionally with real details and the nitty gritty of how you have to maintain this, that's been very helpful."