The 2021 recipients of Lawrence University's Diversity & Inclusion Champion Awards were celebrated May 25 in a virtual event that highlighted their contributions to the campus.
Recipients include Shaun Brown '21, Student Award; LUDWiG (Lawrence University Disability Working Group), chaired by Alex Chand '22, Student Organization Award; Jaime Gonzalez '16, Staff Award; Horacio Contreras, assistant professor of music, Faculty Award; and the Kaukauna Area School District First of Many program, Community Partner Award.
"These impressive individuals have used their many talents, resources, influence, and privilege to help make Lawrence University more inclusive," Kimberly Barrett, vice president for diversity and inclusion and associate dean of the faculty, said in announcing this year's recipients. "While excelling in their individual roles of faculty, student, staff or community leader, they have also helped us become a more diverse and equitable university that supports all associated with the institution reach their unique potential. Whether through service, activism or teaching, they have all helped to make Lawrence a better place in which to work and learn."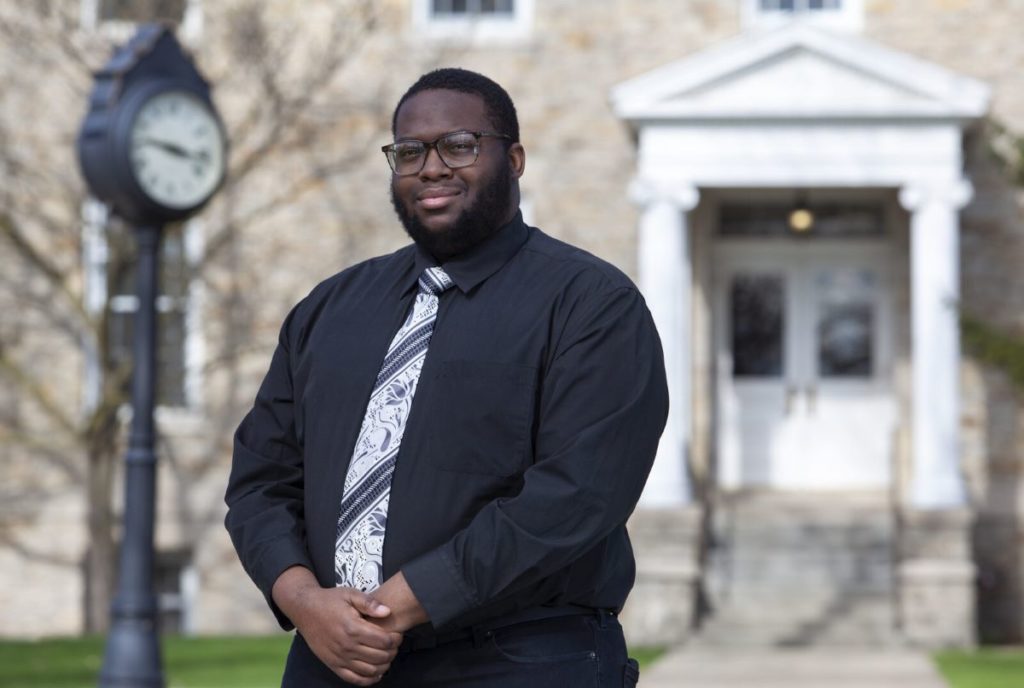 A psychology and cultural anthropology double major, Brown has been involved in numerous initiatives, including working as an Admissions senior intern on the Inclusion, Diversity, Equity, and Access (IDEA) Student Recruitment Team and serving as one of two student representatives on the recent Presidential Search Committee.
"As an admissions counselor, he has effectively modeled what an antiracist admissions process can look like through his culturally informed information sessions, compassionate interviewing, and careful reviewing of applications," his nomination stated.
Brown also has shown leadership within Sankofa House and Black Student Union and has helped nurture cross-cultural connections via All is One, LU Native Americans (LUNA), Brother to Brother, and Alianza.
LUDWiG, chaired by Alex Chand '22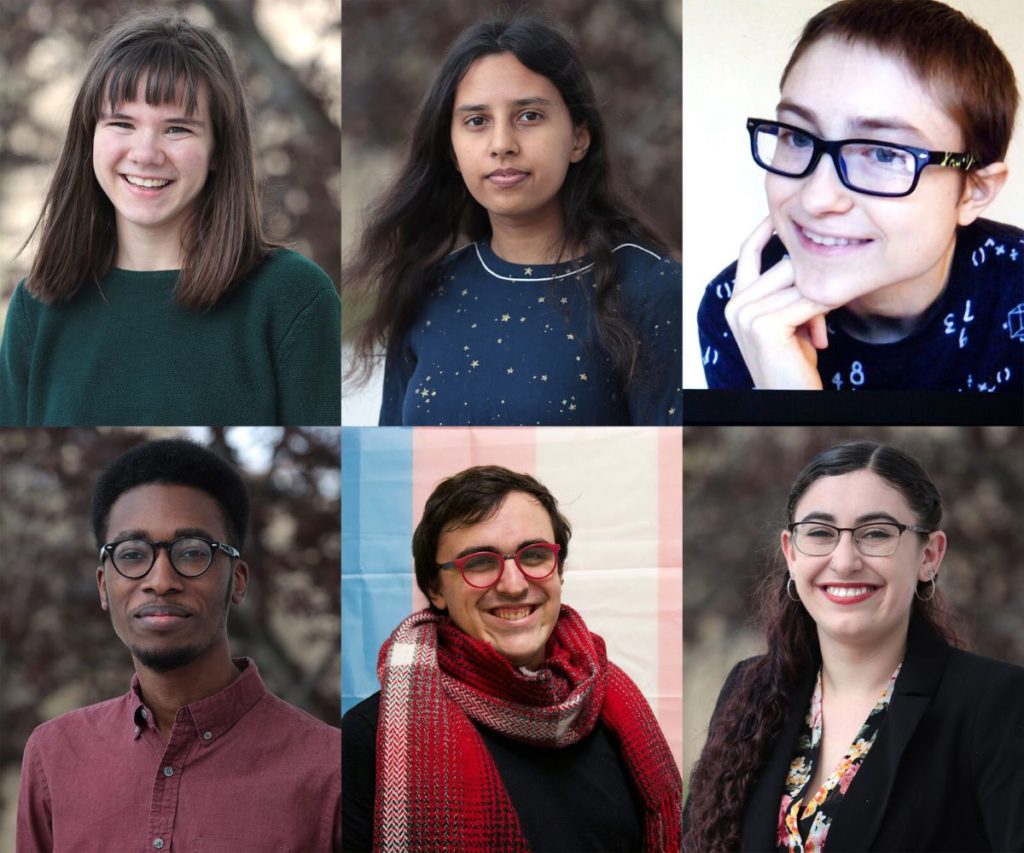 LUDWiG is a new student organization, launched in February through the leadership of Chand, that brings together students, faculty, and staff with a mission to foster inclusion and equity of disabled individuals at Lawrence. It does so through mentorship, education, and a commitment to equitable access.
The nomination for the group applauded Chand, a double major in physics and English, for her persistent efforts to bring the organization to fruition.
"Identifying as a person with a disability and as a person of color, these intersectional identities developed her insight and awareness," the nomination stated. "Frustrated by challenges disabled students face at Lawrence, Alex worked to promote intergroup and cross-cultural understanding through her event programming and cross-organization collaborations."
Among other efforts, LUDWiG members are working on a Know Your Rights brochure that will highlight disabled students' rights and resources on campus and will be distributed to incoming first-year students.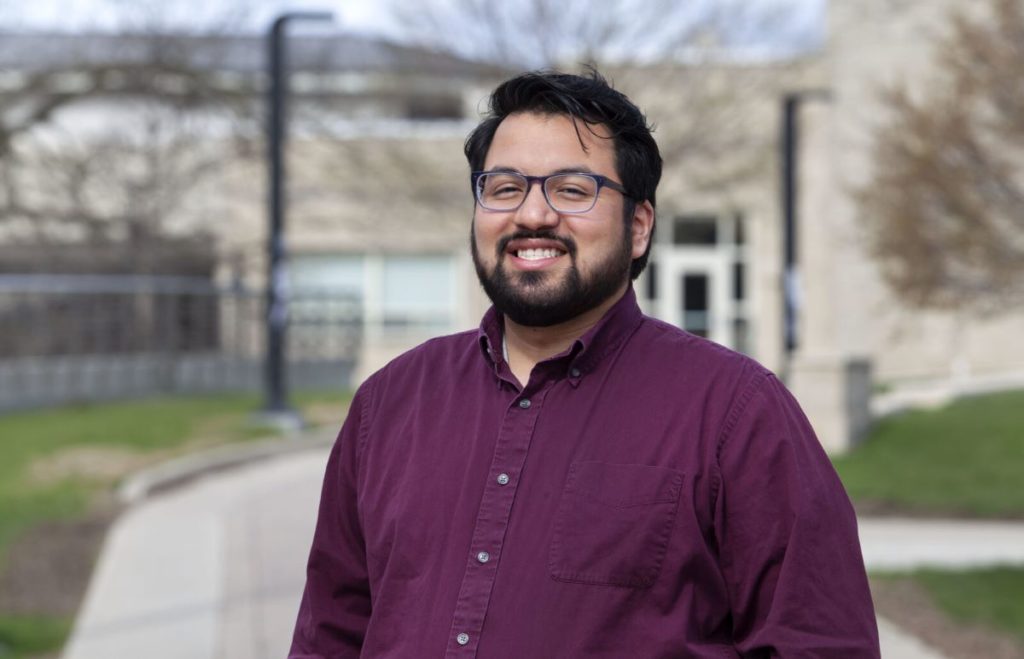 Gonzalez serves as director of transfer and transitions in the Admissions office, a position he moved into in April 2020. Prior to that he served as a diversity, inclusion, and access specialist.
He has made significant contributions to diversity recruitment and transfer recruitment strategies since returning to Lawrence in 2019.
"Leading efforts to increase access to Lawrence for underrepresented prospective students, he maintained and strengthened relationships with community-based organizations and provided diversity, inclusion, and access training for our admissions staff to further support our goals of becoming an anti-racist office," his nomination stated.
"In addition to his current role and his support of many other groups on campus, his day-to-day actions exemplify what being an anti-racist person means. He is forever learning and encouraging others to do the same. The changes he's created at Lawrence have made us a more anti-racist institution and will leave a legacy for decades to come."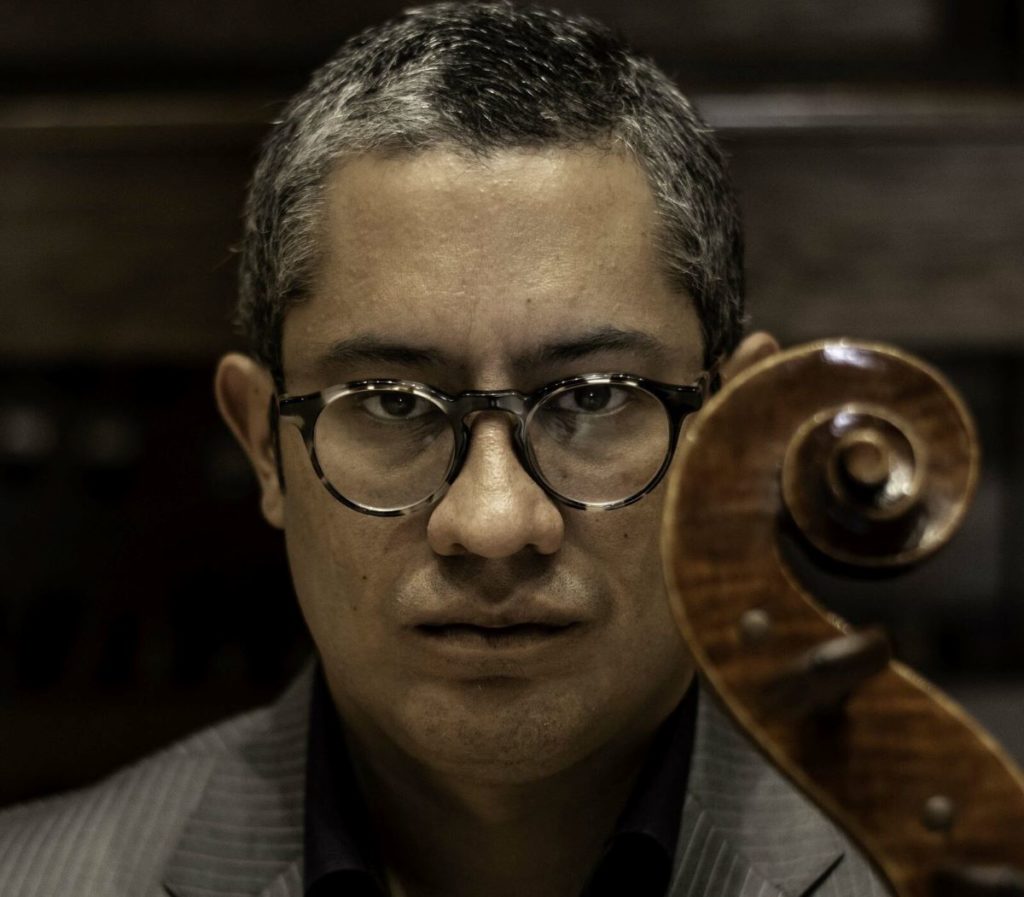 A professor of cello, Contreras was applauded in the nomination for his long commitment to dismantling bias in music. He co-authored the Sphinx Catalog of Latin-American Cello Works, a free database containing information about works for cello by Latin American composers.
"He is making accessible long-unheard voices, increasing representation, dismantling stereotypes, and creating new ways into cello music's history and future," the nomination stated.
Contreras has created opportunities for underrepresented students to pursue high-level professional research, and he frequently helps students who face barriers locate funding for summer experiences, giving them opportunities that will help them pursue graduate work or professional careers.
"By acknowledging and dismantling bias, Professor Contreras demonstrates to his students that they can be both gifted musicians and anti-racists," the nomination stated. "He achieves all of this in ways that foster greater diversity on campus and beyond through his research, teaching, professional service and mentoring students."
Kaukauna's First of Many Program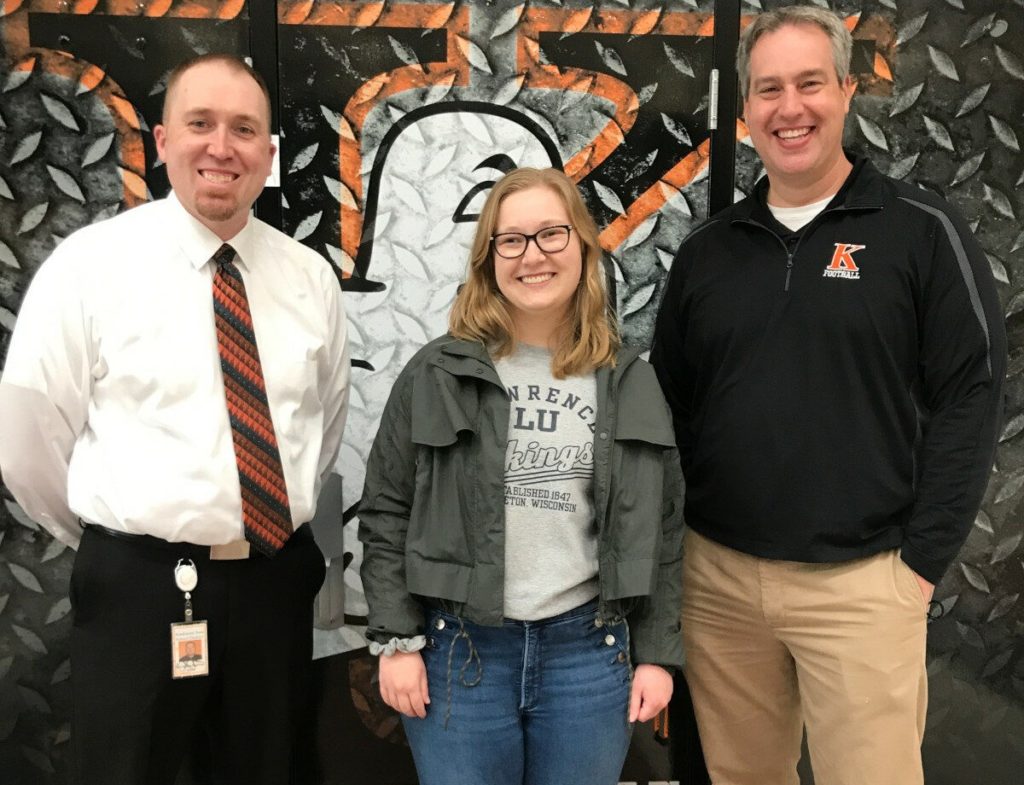 Molly Ruffing '22, the Equal Access to Education Service Corps leader in the Center for Community Engagement and Social Change (CCE), led the charge to create this mentorship program in her hometown. It matches first-generation Lawrence students with potential first-generation students at Kaukauna High School.
Ruffing worked closely with Principal Corey Baumgartner, counselor Matt Binsfeld, and other officials at the high school to make the program a reality.
The Lawrence mentors meet weekly with their mentees to talk through a range of topics that range from financial aid to the application process to potential barriers.
"With six Lawrence mentors and five Kaukauna juniors, the program was successfully piloted in Winter Term 2021," the nomination stated. "Due to positive feedback from students, plans are in the works to continue the program in the 2021-22 academic year."