Three years ago, Brian Pertl, equipped with donated funds that would allow the Lawrence Conservatory to launch an annual music tour, set forth a vision for what that might be.
Concert performances would be only one part of any touring experience, the dean of the conservatory said. Any tour would have to mesh with how the conservatory has been evolving and growing over the past decade.
"We've been trying very hard to redefine what a conservatory education is," Pertl said. "Part of that vision is to really ask the question, how can music impact society in positive ways?"
It was with that mission in mind that Presto! was launched three years ago, an annual music tour that would take Lawrence musicians — students and faculty — into a chosen metro market for a mix of musical performances and community outreach, an immersion aimed at establishing relationships and community well-being as much as sharing talents and expanding the conservatory's musical footprint.
First came a multi-day visit to Minneapolis, with outreach efforts focused on mental health awareness, in addition to public performances. The second year was a deep dive into Chicago, where concerts were supplemented with outreach efforts with groups serving underrepresented communities.
Video: Revisit the 2018 Presto! tour to Chicago
Now comes year three, and the most ambitious Presto! excursion to date. Beginning today, the New Music Ensemble and a select jazz ensemble, along with seven faculty members, will embark on a six-day trip to Houston — hometown of rising opera star and Assistant Professor of Music John Holiday — to perform at the Midtown Arts and Theatre Center and do music outreach and education.
Presto! 2019 details: Houston info here
Meet LU's John Holiday: Rising music star and talent recruiter
The outreach will include two days of music collaborations with young artists who create electronic music at Workshop Houston, a nonprofit after-school organization that recently made news when it received a $100,000 donation from rapper Travis Scott.
The Lawrence students also will spend three days in an elementary school working with third- and fourth-graders, teaching arts-integrated lesson plans.
A concert on Thursday, March 21 will showcase both of the Lawrence ensembles, featuring students and faculty members. Transitioning from one ensemble to the next will be a set by Holiday, first displaying his talents with a classical repertoire, then pivoting to jazz, where his talents are equally lauded.
Faculty members and Lawrence students also will pay visits to Houston's High School for the Performing and Visual Arts. The school is a hotbed for the kind of smart, talented musicians Lawrence covets. Pertl said he would love to see more HSPVA students choose to come to Appleton.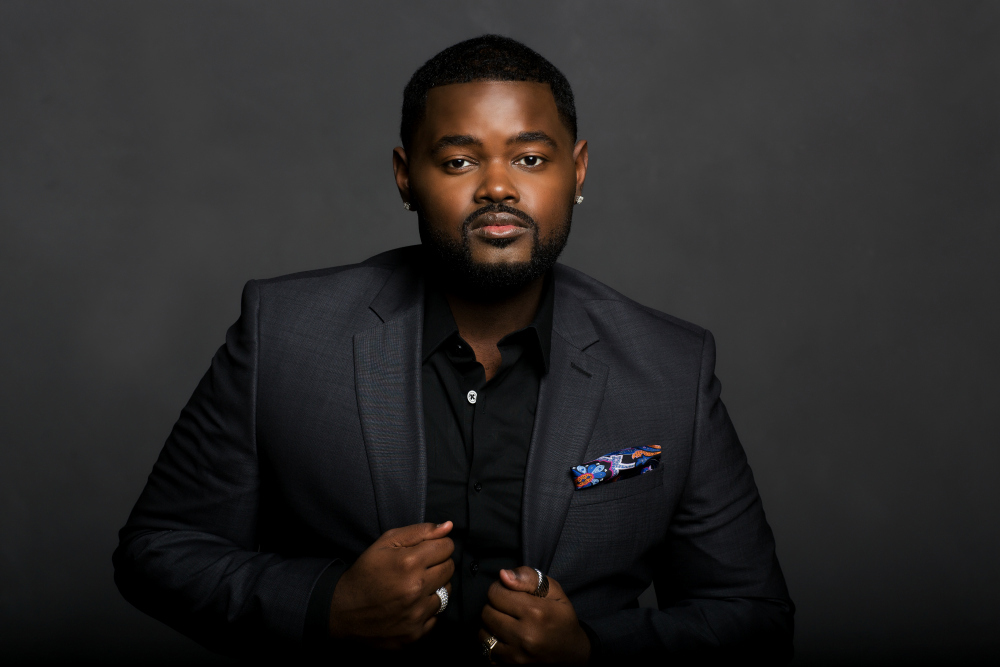 "Texas has probably the most astounding public-school music programs in the country," Pertl said. "It's phenomenal, the musicians coming out of Texas and the number of musicians coming out of Texas.
"So, for us, if we're looking at recruiting, anywhere in Texas is a big deal — the fact that John Holiday is from Houston, the fact that John has already created this really amazing relationship with the High School for the Performing and Visual Arts, makes Houston a logical choice for the tour. We already have several students from Texas at our conservatory, and we would love to see more."
Holiday was honored a year ago as the winner of the prestigious Marian Anderson Vocal Award and is considered one of the rising stars of the opera world, a countertenor who got a hometown welcome in November when he sang the National Anthem at a Houston Rockets game.
"He is quickly becoming one of the top operatic countertenors in the world, and his hometown of Houston is embracing their hometown hero," Pertl said.
Featuring Holiday on the Houston trip, both in recruiting young talent and being showcased at the concert, ties everything together. In the case of the concert, that tie is literal, with the two ensembles and their distinctly different repertoires bookending the set from Holiday.
"Since John does both classical music at the highest level and jazz at the highest level, it seemed like a great idea to have him as the pivot point between the New Music Ensemble and the jazz," Pertl said.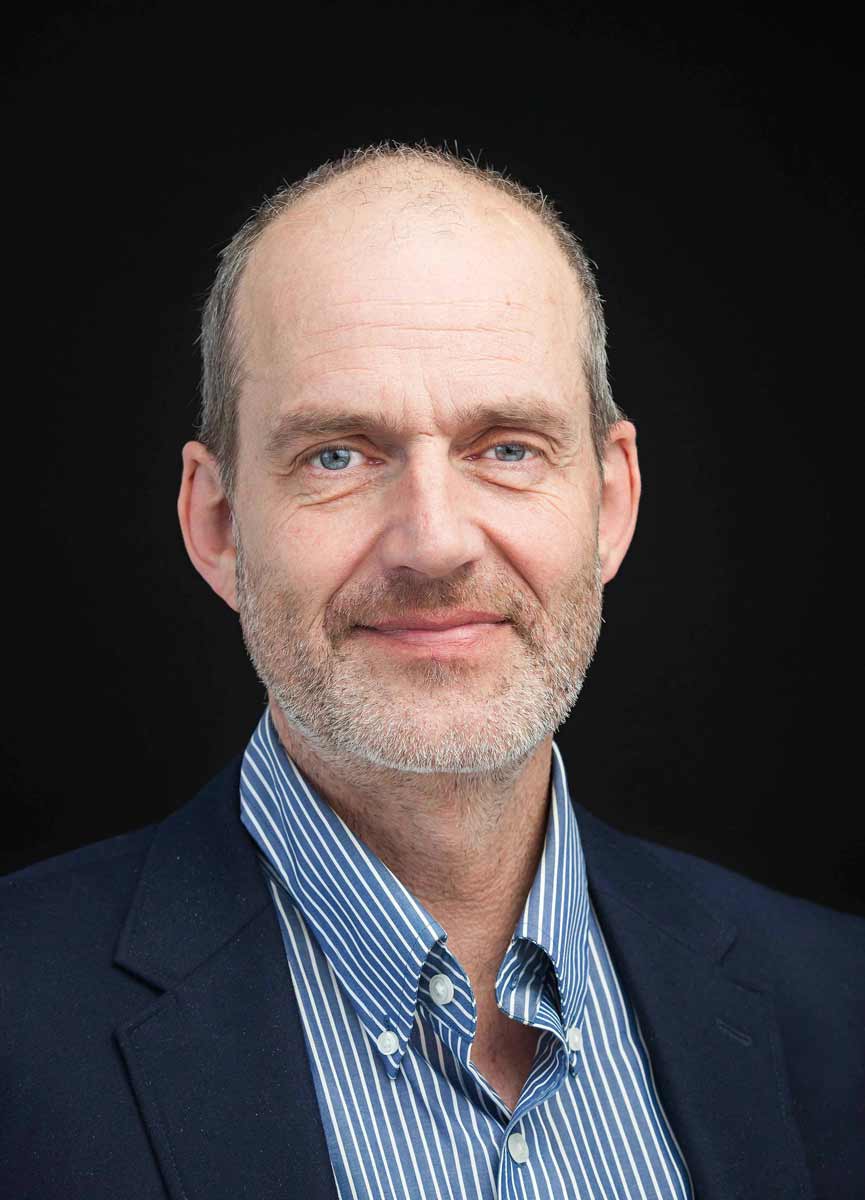 Music Tour With a Mission
The underlying tone of the Presto! Houston tour — music with a purpose — speaks to the direction the conservatory has taken since Pertl arrived in 2008. From the Music for All series that takes live performances into spaces that rarely experience such things to ongoing ensemble performances in a nearby prison, the conservatory has put an emphasis on community outreach and positivity.
The Lawrence Conservatory education is deep, focused on bringing students to the highest level of musicianship, but the education doesn't stop there. Lawrence is also focused on how music can positively impact society. That's something that separates Lawrence from other conservatories, and people are taking notice.
"A blog that came out last year on musicschoolcentral.com was all about Lawrence and it was titled, 'Is this the world's most socially conscious music school?'" Pertl said. "Yes, we are. I'll take that headline any day."
More on ensembles on Presto tour: New Music, Jazz
When monies donated three years ago by Lawrence alumnus Tom Hurvis '60 and his foundation made the annual tour possible — the original commitment was for three years but that has now been extended to at least five — Pertl and his faculty set out to create a touring experience that would be substantive and heartfelt for not only the students but the community to which they would be reaching out.
"The vision we wanted to explore, which nobody really had done, is integrating high-level performance experiences with deeply meaningful community collaborations," Pertl said. "How can a tour impact a place positively? How can we form meaningful collaborations with organizations so both parties feel like it's an incredible, positive experience?"
Getting creative in Houston
The Lawrence contingent will try to do just that in Houston, most notably with Workshop Houston, an after-school organization that has programs in Houston's Third Ward that range from fashion design to dance to music. The students who gather in the music spaces work on computers to create electronic beats.
Workshop Houston officials have been sending tracks their students created to Lawrence. Conservatory professors Jose Encarnacion and Patty Darling and their jazz students have been listening to them and are preparing to collaborate with the young artists when they get to Houston, mixing live playing with the electronic beats to create new music.
"So, improvisation, creating riffs and music over the top, and then at the end of the two days there will be a concert featuring the students from Workshop Houston and Lawrence," Pertl said.
The key is the collaboration — honing and developing skills and finding the joy in creating something together, said Betsy Kowal, who is helping to facilitate the trip for Lawrence.
Workshop Houston originally opened as a bike repair shop where kids could go after school to work on their bikes. It has evolved over the past 15 years into a multi-tiered program drawing students between sixth and 12th grades interested in a range of arts and academic activities.
Deidra Motton, the community liaison at Workshop Houston, said there are 25 to 30 students who regularly work on music in the organization's Beat Shop. The five or six students who are the most deeply involved in exploring electronic music will be the ones partnering with the Lawrence contingent in creating new music that melds the computer-generated beats with the live performance.
"This is very new to us," Motton said. "I just love to see these two worlds collide. It seems like Lawrence is very focused on the classical aspects of music composition and performance, and our students are really digging into the whole programming aspect. I've never seen a program merge those two worlds quite like this, so I'm really excited."
Meanwhile, the outreach with students at Scarborough Elementary School is being facilitated, in part, by Craig Hauschildt, a Lawrence alumnus who is an arts integration specialist in Houston. The goal during the three-day residency in the school is to use music to teach skills that can be used long after the Lawrence students have departed, including preparing the young students for success in their state standardized testing.
"When we design our community engagement residencies, we're always asking ourselves, how can this residency serve the mission of our partner and benefit their organization in the long run?" Kowal said.
Lessons learned in Minneapolis and Chicago will be applied to Houston. That includes a focus on those lasting impacts. Appleton is 1,200 miles from Houston, so a return visit isn't realistic. But how can the work being done on this tour pay dividends going forward?
"Each year brings a new understanding of how this project can grow and develop," Kowal said. "We're constantly learning as we go, and it's an ever-evolving understanding."
The results thus far have been positive, Pertl said, if for no other reason than showing conservatory students in a very real way the power of music and how it can change someone's world. In a survey following last year's Chicago tour, 65 percent of the students who participated said their vision of what they wanted to do with music changed because of their Presto! experience. 
"It's really an amazing thing, and it changes our students," Pertl said. "I love to see that. That's a lot better than just going on tour and the thing you remember is going out to Denny's at 1 in the morning."
Ed Berthiaume is director of public information at Lawrence University. Email: ed.c.berthiaume@lawrence.edu