Three members of the Lawrence University faculty—two in the Conservatory of Music and one in religious studies—have been granted 2022 tenure appointments.
President Laurie Carter and the college's Board of Trustees, based on recommendations by the faculty Committee on Tenure, Promotion, Reappointment, and Equal Employment Opportunity, approved the granting of tenure to Tim Albright (Conservatory), Mark Dupere (Conservatory), and Constance Kassor (Religious Studies). In addition, all three will be promoted to associate professor at the start of the 2022-23 academic year.
"I am delighted to welcome Tim, Mark, and Connie as our newest tenured colleagues," said Catherine Gunther Kodat, provost and dean of the faculty. "Their distinguished records in teaching, scholarly and creative work, and institutional service further burnish Lawrence's luster as a leading liberal arts college and conservatory."
Tim Albright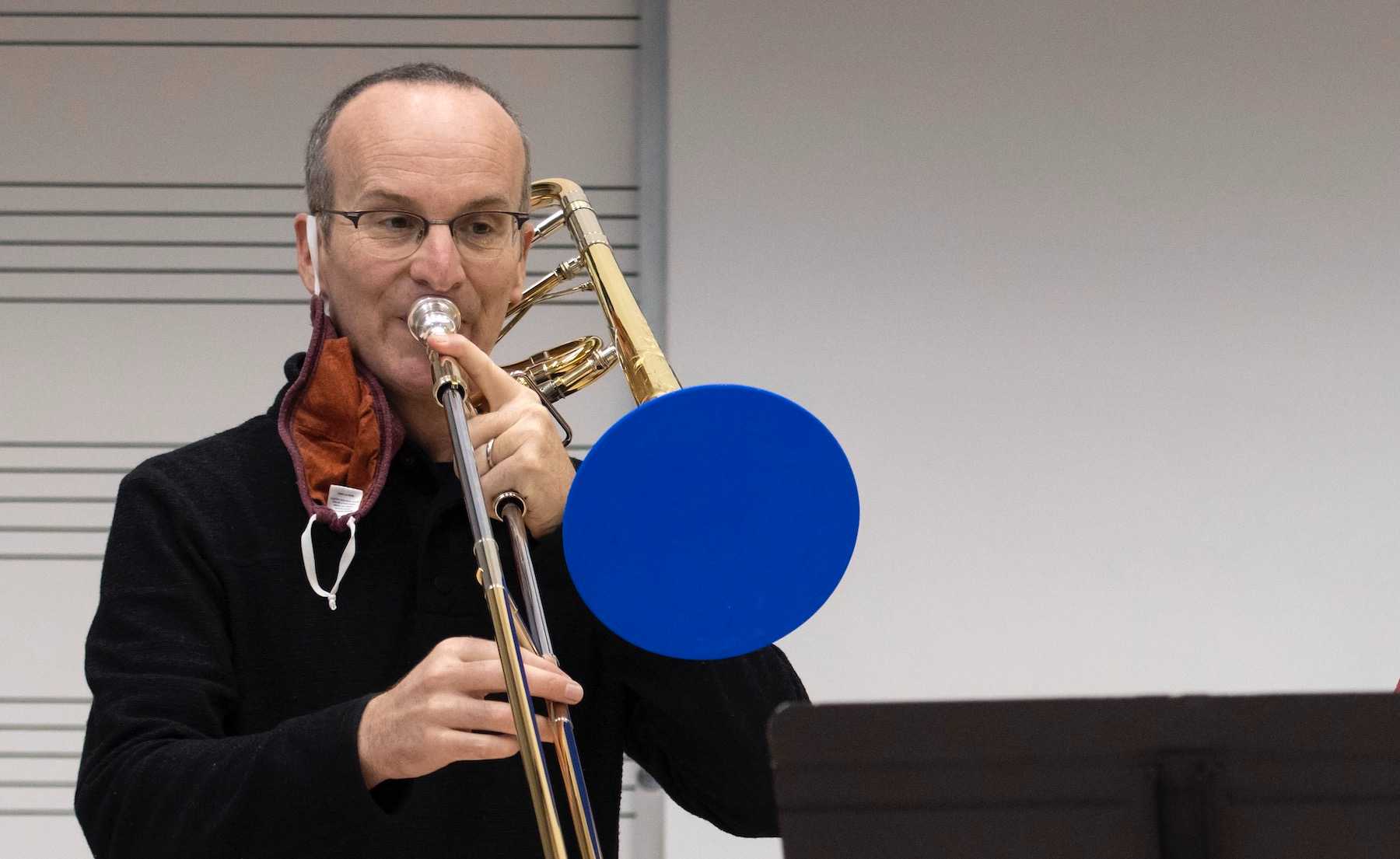 Albright, a trombone instructor in the Conservatory, joined the faculty in 2016. He directs the Trombone Ensemble, performs with the Faculty Brass Quintet and the Faculty Jazz Ensemble, and coaches chamber music and jazz small group ensembles.
In 2019, he was part of the horn section that appeared on Bon Iver's i,i album, which earned three Grammy nominations, including Album of the Year and Record of the Year. He was part of recording sessions in Justin Vernon's home studio in Eau Claire, with a horn section dubbed the Worm Crew.
Prior to coming to Lawrence, Albright worked as a professional musician in New York City while also teaching at Purchase College and in the pre-college division of The Julliard School. A member of the Atlantic Brass Quintet, he has performed with the Metropolitan Opera, New York Chamber Brass, the Dafnis Prieto Big Band, the Orpheus Chamber Orchestra, the Miguel Zenón Identities Jazz Orchestra, the Alan Ferber Big Band, and the Maria Schneider Jazz Orchestra. In addition to Bon Iver, he has recorded with Sufjan Stevens and The National.
Albright earned bachelor of music degrees in applied music (trombone) and jazz studies and commercial media from the Eastman School of Music.
Albright's message to students coming into his classroom or studio: "I am here to help students become better trombonists and musicians. Ultimately, though, my wish is in some small way to help students become better humans—better versions of themselves who begin to see their own potential and inner strength. The bonds created between studio teacher and student are strong and often last long after graduation. I cherish those connections."
Mark Dupere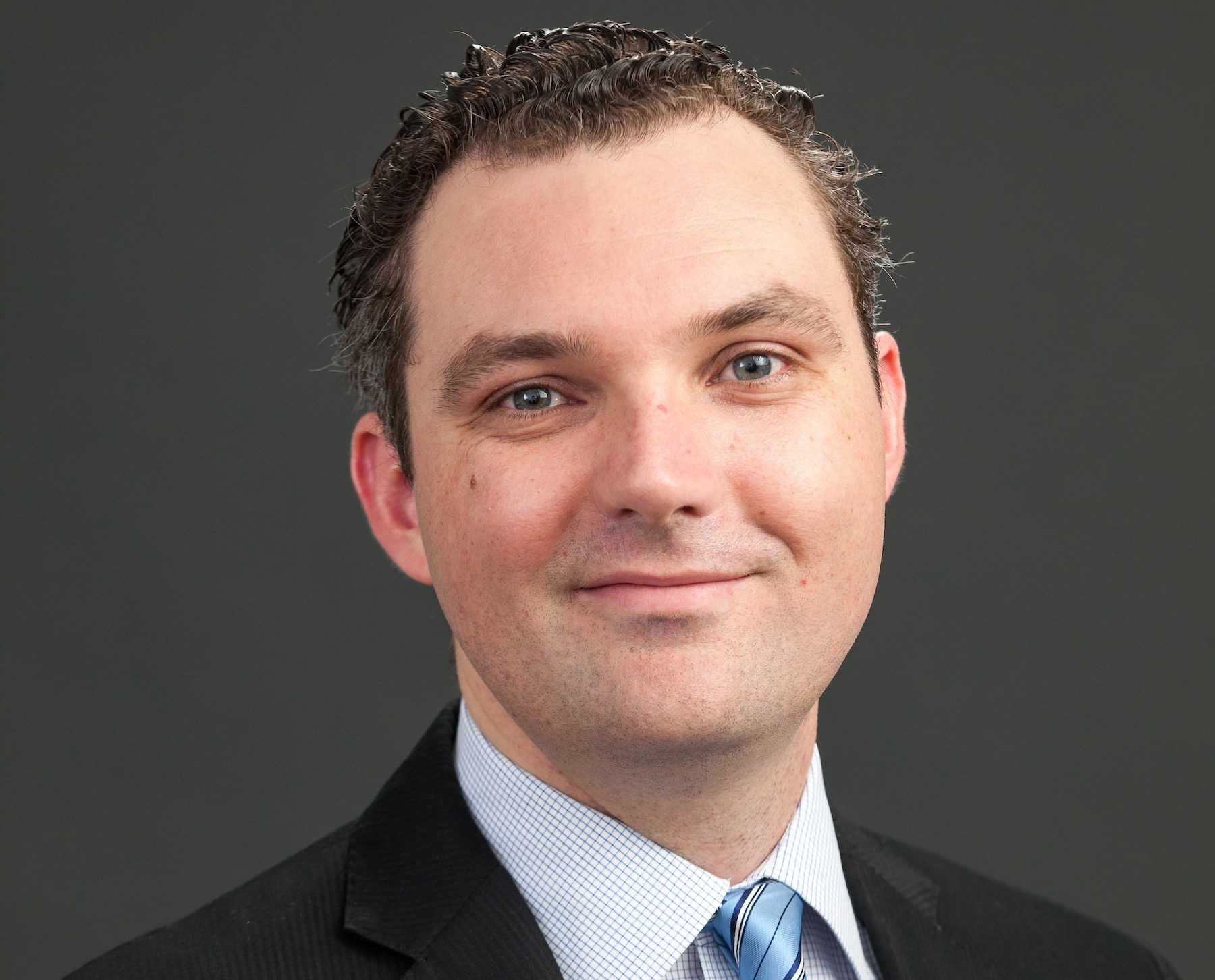 Dupere, director of orchestral studies, conducts the Lawrence Symphony Orchestra (LSO), among other directorial and teaching work at Lawrence. His work with the orchestra earned a semifinalist honor in the 2021 college division of the American Prize in Conducting competition.
He also recently formed the Lawrence Chamber Orchestra, a smaller, predominantly string ensemble, and has conducted numerous student orchestra clinics in Wisconsin, Illinois, Minnesota, and Texas.
Dupere received his doctor of musical arts in orchestra conducting at Michigan State University in 2016. He joined the Lawrence Conservatory faculty that same year. 
A cellist specializing in Baroque period performance, he received a master's degree at the Royal Conservatory of the Hague and was a member of the Anima Eterna Orchestra in Brugge.
Dupere spent many years performing as a professional cellist before pursuing conducting and directing. As a founding member of the chamber music ensemble Haagsche Hofmuzieck, he performed and gave master classes throughout Europe and the United States. The group made several recordings and was a finalist in the International Telemann Competition in Magdeburg, Germany. He has performed on BBC Radio and Arte TV. 
Dupere's message to students coming into the LSO: "Even though we have upwards of 80 musicians in the orchestra, ideally, we would all function like a chamber music group, where everyone is integral to the product as a whole. This requires great personal dedication from each person and contributes to a wonderfully collegial atmosphere."
Constance Kassor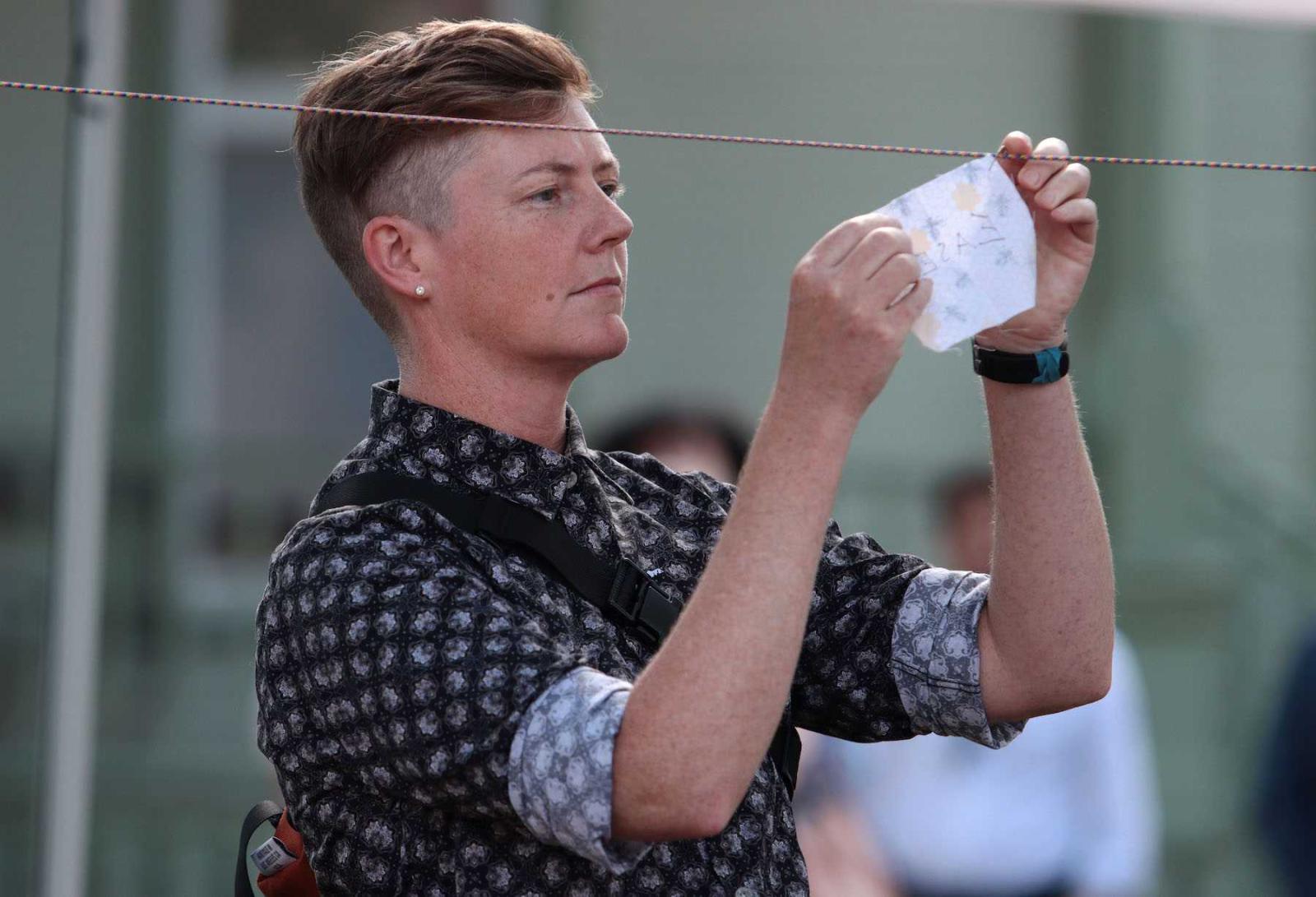 Trained in both classical and modern Tibetan, with reading fluency in Sanskrit, Kassor is a scholar of Buddhist thought and Himalayan religious traditions, with a particular focus on Tibetan Buddhist philosophy.
In 2020, she was awarded a $100,000 National Endowment for the Humanities (NEH) Award, allowing her to spend a year collaborating with a Tibetan monk in the translation of an important 15th-century Tibetan Buddhist text. It's a project Kassor and Ven. Dr. Ngawang Jorden, principal of the International Buddhist Academy in Kathmandu, Nepal, had been working on off and on for six years.
Her forthcoming book, Accounting for Awakened Awareness: The Madhyamaka Philosophy of Gorampa Sonam Senge, is under contract with Wisdom Publications. In 2020, she wrote and recorded an audiobook for The Great Courses and Audible called Religious Lessons from Asia to the World.
Kassor joined the Lawrence faculty in 2016. She received her Ph.D. in religious studies, with a specialization in West and South Asian religions, in 2014 from Emory University.
In 2020, she received Lawrence's Mortar Board Award, presented annually to a faculty member who best advances the spirit of scholarship, recognizes and encourages leadership, and provides service.
Kassor teaches courses in Buddhism and gender, Buddhism in India and Tibet, the theory and practice of yoga, Hinduism, religion in South Asia, and the seminar in Buddhist Philosophy. She also teaches regularly in First-Year Studies.
Kassor's message to students coming into her classroom: "I'm here to help. The main reason why we all come together in a classroom is to learn from each other. Learning happens when we have conversations, struggle to understand new ideas, and ask and answer questions. We're so fortunate at Lawrence to have small class sizes, and I love that I can really get to know my students here. If you come to my office, I'm happy to work with you on anything that you're struggling with in class, or we can just drink some tea and chat."