Lawrence University's 2022 Commencement is fast approaching—with much excitement as it returns to Main Hall Green for the first time since 2019. We've got 22 things for you to know in the lead-up to June 12.
1. Sunday celebration: It will be a beautiful moment when graduates, their families, and the Lawrence community gather on Main Hall Green for the 10 a.m. ceremony. The 2020 ceremony, arriving in the earliest stages of the COVID-19 pandemic, was held virtually (an in-person ceremony is happening June 25). The 2021 ceremony was moved to Banta Bowl to better handle social distancing amid pandemic protocols. The return to Main Hall Green offers a step toward the familiarity of pre-pandemic life on campus.
2. Graduates take center stage: 328 graduates are set to walk the stage June 12. Of those, 269 will be receiving bachelor of arts (B.A.) degrees, 39 bachelor of music (B.Mus.) degrees, 18 B.A. and B.Mus. dual degrees, and two bachelor of musical arts (B.M.A.) degrees. Fast fact: These will be the first two B.M.A. degrees handed out since the degree program launched in 2019.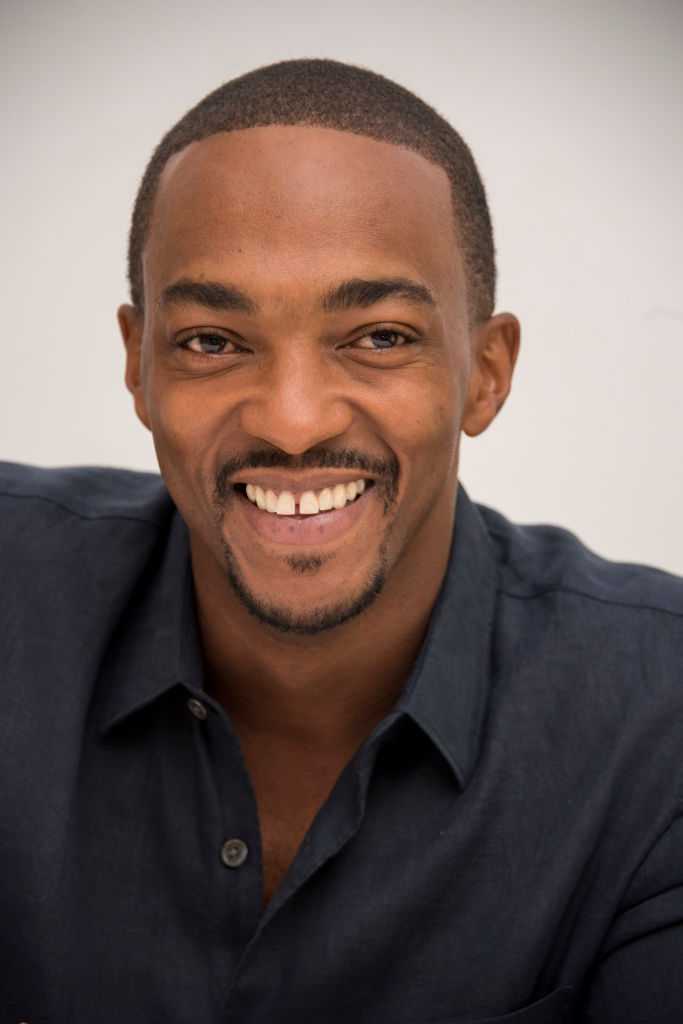 3. An Avenger on stage: Anthony Mackie, who has taken on the role of Marvel's Captain America, will be on campus as the 2022 Commencement speaker. He is an ascending actor who has been building an impressive Hollywood resume since graduating from The Juilliard School in 2001. He's set to star in and executive produce the Peacock series, Twisted Metal, based on the popular Sony PlayStation game. And his film credits include 8 Mile, Million Dollar Baby, The Hurt Locker, Brother to Brother, and Notorious. He also has an impressive history of philanthropy and community engagement in his hometown of New Orleans. "I am honored and excited to address the graduates of Lawrence on this monumental day on their journey to becoming their best selves," Mackie said.
4. Words of wisdom: Jessica Toncler will serve as the senior class speaker. It's a huge honor. Toncler, a dual degree student in international relations and music performance (violin) from Columbia Station, Ohio, has been heavily involved with the Lawrence University Community Council (LUCC) and the Judicial Board during her four years at Lawrence. She also served on the Presidential Search Committee. Read more about Toncler here.
5. Farewell, retirees: The Commencement ceremony will be a chance to applaud five long-serving faculty members who are retiring. They include Paul Cohen (history), Jeff Collett (physics), Peter Gilbert (Mudd Library), Eilene Hoft-March (French and Francophone Studies), and Brent Peterson (German). Note: Look for a feature next week on these five amazing educators.
6. Leading the way: President Laurie A. Carter will lead the processional in her first Commencement at Lawrence. She'll be joined at the front by Board of Trustees Chair Cory Nettles '92 and Faculty Marshal Julie McQuinn, associate professor of music.
7. Show your skills: The Senior Art Exhibition in the Wriston Art Center Galleries is a tradition of Commencement Weekend. It'll be open 10 a.m. to 4 p.m. both Saturday and Sunday.
8. Music skills, too: Speaking of talent showcases, the annual Commencement Concert will be held at 7:30 p.m. Friday in Memorial Chapel. Seniors will light up the stage. A reception follows in Shattuck Hall.
9. Picnic on Main Hall Green: On the Saturday of Commencement Weekend, a picnic will be held for seniors, their families, faculty, and staff. It runs from noon to 1:30 p.m.
10. A post-picnic meet-and-greet: When the picnic ends, seniors and their families are invited to make their way to Hamar House to talk with President Carter. It runs 1:30 to 2:30 p.m.
11. Baccalaureate tradition: Speaking of Commencement Weekend traditions, the Baccalaureate Service in Memorial Chapel has long been a cherished moment. The multi-faith celebration begins at 3 p.m. and is open to seniors and their guests.
12. Show your support: Whether on campus or watching from afar, use the Class of 2022 Graduation Celebration Kit to help the graduates celebrate. GIPHY stickers, profile frames, Zoom backgrounds, yard signs, and more can be found in the digital kit.
13. There will be awards: The annual faculty awards have long been a part of Commencement. Honorees will be announced for the Faculty Award for Scholarly Achievement, Excellence in Teaching, and Excellence in Teaching by Early-Career Faculty.
14. Dressed for success: Gowns, caps, hoods, cords, stoles. The regalia is part of the tradition, all well-earned. Watching for the decorated graduation caps is a bonus.
15. Watch it anywhere: Yes, it will be wonderful to be in attendance on Main Hall Green. But if that isn't doable, you can watch the Commencement ceremony via live stream on Lawrence's YouTube channel. You can find a link here on the big day.
16. Speaking of goodbyes: Provost and Dean of Faculty Catherine Gunther Kodat will be on the Commencement stage for the final time. She is departing at the end of the academic year after five years of academic leadership at Lawrence.
17. Music in the moment: Just to the south of the Commencement stage, you'll find the Lawrence University Graduation Band. They will provide the music for the processional and recessional.
18. Plan for plenty of red: That is the class color of the Class of 2022. The tradition of assigning each class a color—red, green, yellow, or purple—has its roots in Milwaukee-Downer history.
19. Conferring of degrees: That's what we're here for, right? Carter and Kodat will handle those duties for bachelor of arts recipients. Carter and Brian Pertl, dean of the Conservatory, will do so for the bachelor of music and bachelor of musical arts recipients.
20. Sign language available: There will be two American Sign Language interpreters at the ceremony. One will be on the stage. The other will be located off stage in front of the graduates.
21. Rain or shine: We're rooting for shine. Commencement will proceed even if it rains, as it did in 2019, the last time the ceremony was on Main Hall Green. Pack an umbrella if needed. But the forecast looks promising.
22. Settle in and enjoy: We're looking at a ceremony lasting approximately two hours. It's arguably the biggest day of the academic calendar, so let's enjoy the pomp and circumstance and celebrate the graduates for a job well done—and a journey that is just getting started.