Lawrence University alumni will come together June 17-20 for a Virtual Reunion that will include honoring eight 2021 Alumni Award winners.
Pandemic protocols are keeping Reunion from being in person again this year, but virtual programming will allow alumni to join together for various events and to celebrate this year's award winners. Details can be found on the Reunion page at Lawrence.edu.
The 2020 Alumni Award recipients also will be honored during the Virtual Reunion. 
For a look back at last year's winners,
The 2021 award winners are:
Presidential Award (2 recipients)
(Presented to an alumnus or alumna whose exemplary leadership and notable actions have contributed to the betterment of the entire Lawrence community.)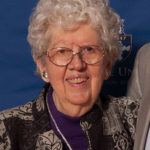 Patricia (Pat) Hamar Boldt '48: She is being honored for "unwavering dedication" to not only Lawrence but to the Fox Valley and the state of Wisconsin as well. She has long been a beacon of goodness and generosity in civic life and volunteer service, partnering with her late husband, Oscar C. Boldt, in strengthening Lawrence and its position in the community.
She has served as president of the Founders Club, the campaign working group for the More Light! Campaign, and with O.C. as an honorary steering committee member of the recently completed Be the Light! Campaign. She was recognized in 1994 with the Jupp Outstanding Service Award, and both Pat and O.C. received honorary doctor of law degrees from Lawrence in 2003 and the Richard Warch Outstanding Service to Bjӧrklunden Award in 2015.
Pat has provided important counsel to every Lawrence president over the past four decades. She has long embraced the value of breaking bread together as more than sharing a meal; it's a means of coming together. She has frequently cited the lessons learned as a Lawrence student in the '40s with informing her journey of philanthropy, outreach, and kindness.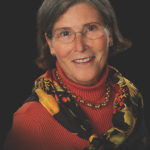 Susan (Susie) Stillman Kane '72: The former Board of Trustees chair has been a passionate advocate for education, focusing volunteer efforts on helping students with financial need obtain access to higher education.
For example, she has worked closely with the Knowledge is Power Program (KIPP) in Massachusetts, a network of free, open-enrollment public charter schools helping students in underserved communities. Several KIPP students have enrolled at Lawrence. KIPP also has provided internship opportunities for Lawrence students.
A tireless advocate for Lawrence, she began serving on the Board of Trustees in 2003. She has served on most every committee and served as vice chair before beginning a three-year term as chair in 2016. She served on the Presidential Search Committees that selected both Lawrence's 16th and 17th presidents, as well as the Task Force on Life After Lawrence, President's Advisory Committee, and campaign planning and steering committees.
Lucia Russell Briggs Distinguished Achievement Award
(This award is presented to a member of the alumni community after their 20th Cluster Reunion for outstanding contributions and achievements in their career field.)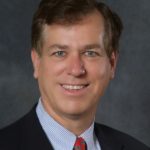 Harry M. Jansen Kraemer Jr. '77 P'10'13: The business career of the former economics and mathematics double major has been impressive, first at Northwest Industries, then at Baxter International Inc., and now as a professor of management and strategy at Northwestern University's Kellogg School of Management and as an executive partner with Madison Dearborn Partners.
Kraemer has published articles on leadership and business in Fortune Magazine and authored three books on values and leadership, From Values to Action: The Four Principles of Values-Based Leadership (2011), Becoming the Best: Build a World-Class Organization Through Values-Based Leadership (2015), and Your 168: Finding Purpose and Satisfaction in a Values-Based Life (2020)."
Often praised for his ability to open doors and forge lasting connections, Kraemer has remained an effective voice among Lawrence alumni. He has served on the Board of Trustees and the Lawrence University Alumni Association Board of Directors and has been active on multiple Reunion committees, through leadership roles during the More Light! and Be the Light! capital campaigns, and in providing student support.
Nathan M. Pusey Young Alumni Distinguished Achievement Award
(This award is presented to a member of the alumni community celebrating their 20th Cluster Reunion or younger for significant contributions and achievements in a career field.)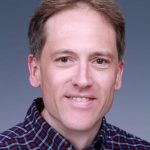 James J. Moran '00: A chemist at Pacific Northwest National Laboratory, he serves as lead for the Isotope and Chemical Analysis team within the Environmental Transformations and Interactions group. He works with scientists around the world, providing insight into isotopic analyses and how they can address challenging questions in fields such as stable isotope geochemistry, biogeochemistry, and microbial ecology, among others.
In 2016, he received the United States Department of Energy Office of Science's Early Career Award in Biological and Environmental Research. In addition to his accomplishments as a scientist, he has been a mentor for aspiring scientists. Through multiple programs at Pacific Northwest National Laboratory and the United States Department of Energy, Moran has worked with high school students, undergrads, and graduate students, many of whom have continued their educations and careers in the sciences.
Moran studied geology and chemistry at Lawrence. He has remained connected to Lawrence, serving as a class officer, class agent, and Class Leadership Team member. He has helped others give back to his alma mater, stewarding them through his 10th Reunion Gift Committee, the Viking Gift Committee, and Giving Day.
George B. Walter '36 Service to Society Award
(This award is presented to a member of the alumni community who best exemplifies the ideals of a liberal education through its application to socially useful ends in the community, the nation, or the world.)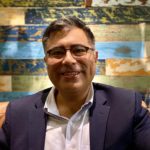 Andrew H. Motiwalla '96: He is the founder of several organizations focused on sustainable and immersive service programs for teens and adults. In 2006, he founded Terra Education, an experiential education company that offers travel programs throughout Africa, Asia, and Latin America. Its flagship program is Global Leadership Adventures, a service-learning program that allows high school students to learn first-hand about social issues in Africa, Asia, Latin America, and North America. In 2011, he created Discover Corps, a travel program for families to engage in community service as part of their international vacations. And in 2016, he founded Summer Springboard, a hands-on exploratory program whose mission is to help pre-college students make informed decisions about college selection, academic majors, and careers that stay true to each student's personal vision.
Motiwalla remains closely connected to each of these organizations and continues to serve as the executive chairman of Terra Education.
Motiwalla also co-founded monitorQA in response to the COVID-19 pandemic. It is an inspection and auditing software platform to improve health and safety operations in the workplace. The company seeks to help organizations around the world achieve operational excellence. As chief revenue officer, Motiwalla leads sales, marketing, and customer success efforts for the company.
Motiwalla studied Spanish and anthropology at Lawrence.
Gertrude Breithaupt Jupp M-D'18 Outstanding Service Award (2 recipients)
(This award is presented to a member of the alumni community after their 20th Cluster Reunion who has provided outstanding service to Lawrence within or apart from the Lawrence University Alumni Association.)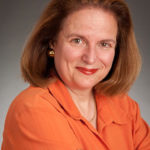 Dorothy E. Fischer '77: She graduated from Lawrence with a focus in economics. After earning her MBA from the University of Michigan's Stephen M. Ross School of Business and beginning her career as a manager of financial analysis for a division of The Standard Oil Company, Fischer turned a keen sense for the business world into her own consulting firm. As the owner of InnerAwareness Inc. Fischer has helped thousands of clients create positive change through consultations, workshops, seminars, and training classes.
Fischer has given back to Lawrence in a number of volunteer capacities. She has held the role of class secretary, served on her 30th and 40th Reunion committees, connected with peers through her Class Leadership Team, and held a seat on the Founders Club National Council, and has given her time to help prospective students through college fairs, interviews, and admitted student receptions.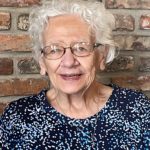 Donna M. Weltcheff Schroeder M-D'54 P'79: She has been a loyal supporter of the university and a stalwart champion of upholding Milwaukee-Downer College's legacy at Lawrence. Immediately after graduating from Milwaukee-Downer College, Schroeder began a long and successful career in the U.S. Social Security Department.
Since her graduation, Schroeder has consistently supported current and future generations of Lawrentians, as well as shared her belief in a liberal arts education with her son and granddaughter, both Lawrentians themselves.
Through her volunteer efforts, Schroeder has served as class secretary, a member of the 2014 Lawrence University and Milwaukee-Downer Anniversary Consolidation Celebration committee and 50-Year Connection committee, as a Class Agent from 1998 to 2001, and as the chair of her Reunion Gift committee in 2005. Her leadership in these capacities, and in more personal conversations with other Downer alumnae, has encouraged many to connect to Lawrence for the first time.
Marshall B. Hulbert '26 Young Alumni Outstanding Service Award
(This award is presented to a member of the alumni community celebrating their 20th Cluster Reunion or younger who has provided significant service to the college within or apart from the Lawrence University Alumni Association.)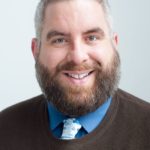 Chuck Erickson '02: A double major in Spanish and music education with a focus in choral music while a student at Lawrence, Erickson has devoted significant time to guiding prospective students in making their college decisions.
His passion for education and for his alma mater ultimately led him back to Lawrence, where he provided leadership in the admissions department for more than 13 years, working with hundreds of prospective students, keeping track of diversity and college-access programs in partnership with the university, and providing support to domestic transfer students.

In 2015, Erickson began working as an independent educational consultant. In this role he helps clients and their families through each step of the college search and application process, supporting them with honesty and compassion.

He has been an active volunteer at Lawrence and in the Appleton community. He's served, among other organizations, the Friends of Appleton Public Library, the A Better Chance house, and Appleton Noon Optimist Club. At Lawrence, Erickson has been a leading voice for his 10th and 15th Reunion committees, connected with classmates as a member of his Class Leadership Team, planned events with the Fox Cities Regional Club, and facilitated important fundraising and stewardship efforts through the Viking Gift Committee, Reunion, and Giving Day.