A picture is worth a thousand words—at least that's what Instagram has taught me.
This article was made for me: I'm the friend who insists on the group photo every time we go out. I scroll through my camera roll when I'm trying to remember that one student life event from freshman year. I always have my phone camera ready (and my hair and outfit lookin' cute), because you never know when that perfect photo op will present itself.
We did an earlier version of great campus photo ops. Check it out here. (These nine plus our new 10 give you 19 great ideas)
Every photo is a memory saved for later, and I want to make sure I remember it in all its glory. So basically, I've been scouting out Lawrence's best photo spots since I first visited campus. Whether you're looking for the "undeniably Lawrence" backdrop or one of campus's many hidden gems, get ready to smile, because these 10 destinations (we tried not to duplicate the above version; and please remember of follow all safety protocols) will guarantee your pic is worthy of the rinsta.
1. Ready the Ship window in Warch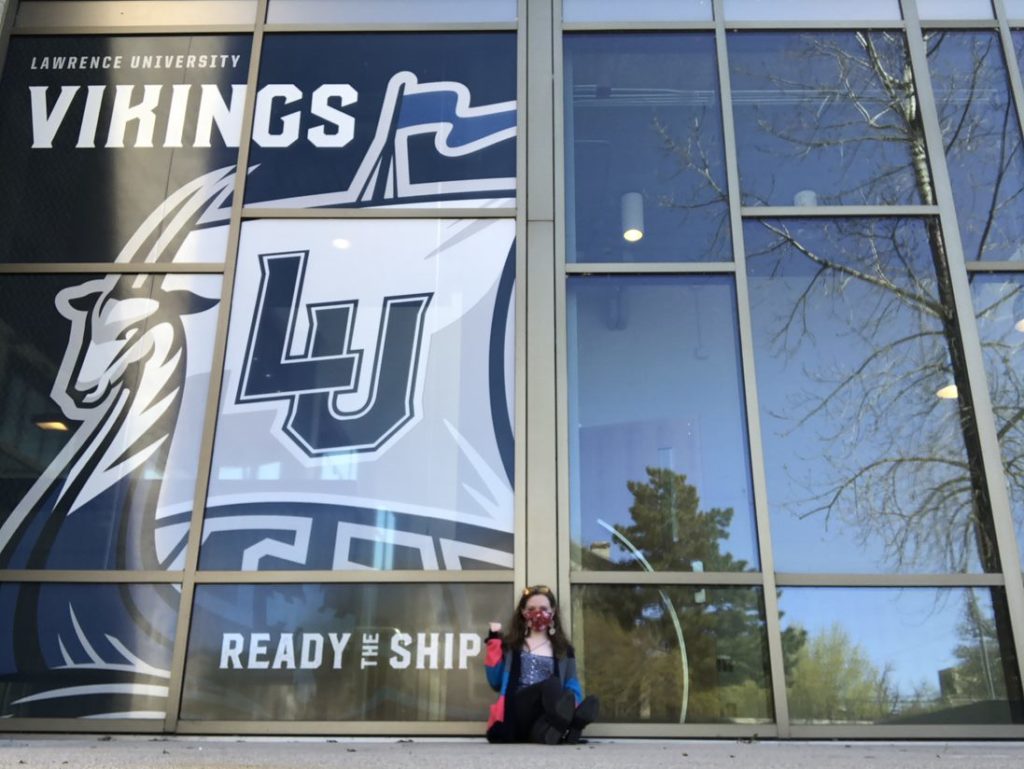 As the newest addition to my collection of campus backdrops, it's only fair that the new logo decal in the front window of Warch Campus Center tops the list. The Viking Athletics ship logo incorporates so many aspects of Lawrence history—the antelope of the Amos Lawrence Family Coat of Arms as the figurehead, the university crest holding up the mast, the immediately recognizable LU decorating the sail—and honestly, it just looks pretty freaking cool.
Insider Fun-Fact: Starting this piece with the viking ship lets me make a cheesy joke about setting sail with the rest of this list!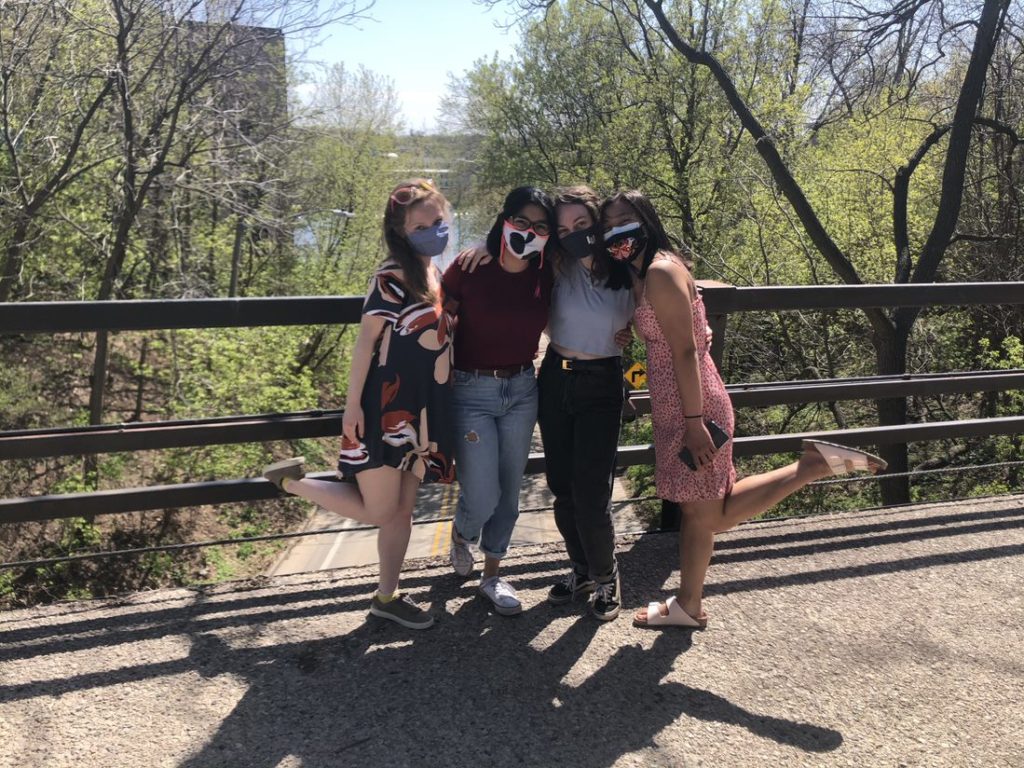 The Colman/Brokaw bridge is the type of photo spot that you walk by every day but probably don't appreciate how photogenic it is. This one is all about the angles. Whether you're taking a selfie against the railing, sitting in the middle of the path with a friend, or looking over the edge at the photographer standing down below, there's no shortage of opportunities to capture a top-notch and uniquely-you photo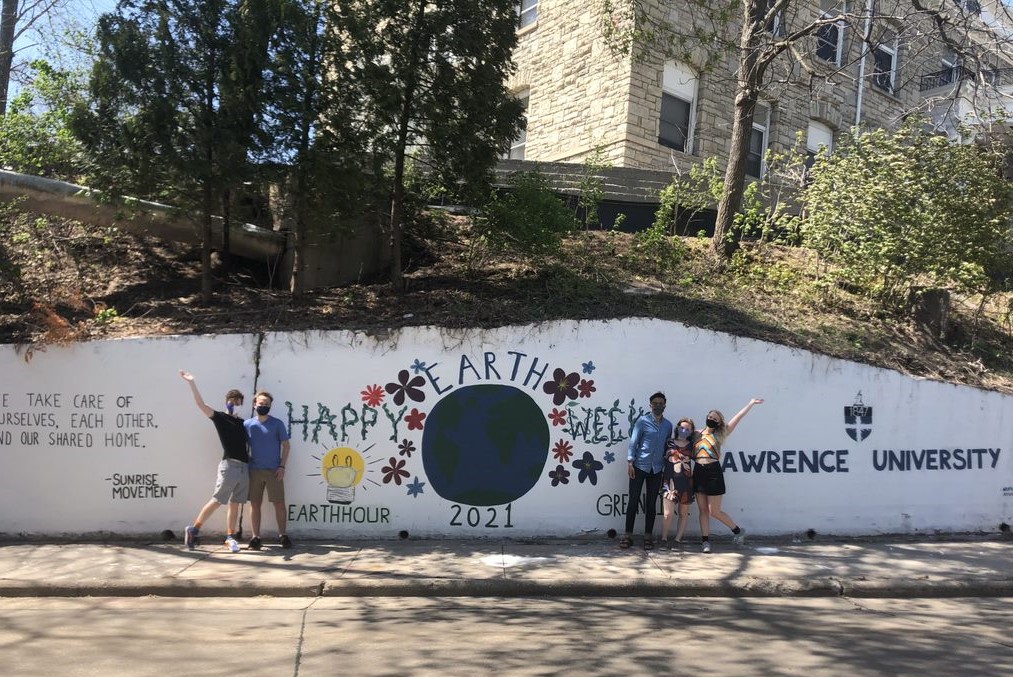 Who doesn't love a little surprise in their life? Just below the aforementioned bridge is a mural, regularly repainted to showcase varying on-campus events and phenomena. A mural celebrating Earth Week was up when I had my photo shoot, but this location is unique in that the shot will always provide the context of a special moment in time—you never know what you're going to get, but it will always be distinctly Lawrence.
4. Basically, anywhere on Main Hall Green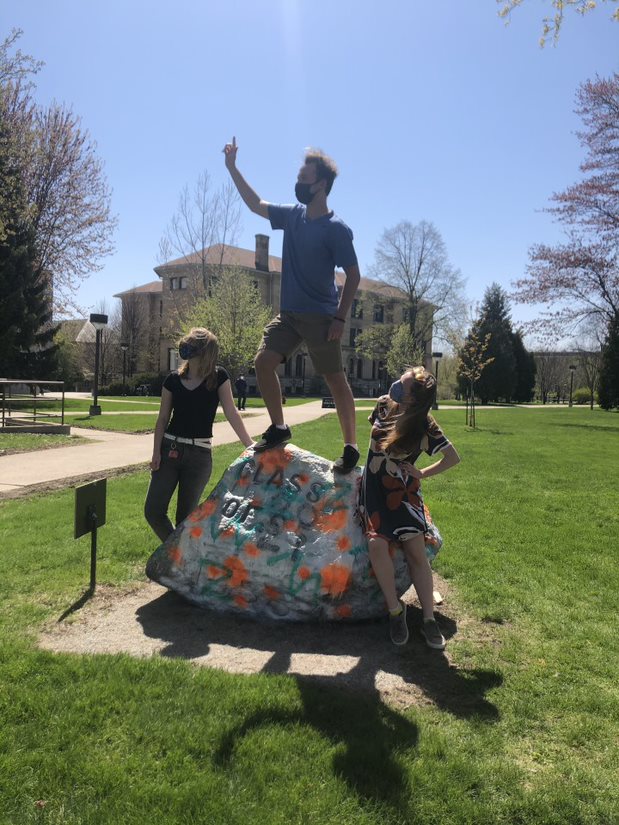 As soon as the sun comes out and the temperature hits 60 degrees, I'm busting out the picnic blanket, some sunscreen, and a good book and heading over to Main Hall Green. From there, I can look straight in any direction to find a top-notch photo spot. Quaint benches are scattered around the yard for traditional family photos, or of course, you can always just lie in the grass if you can't resist the temptation. Trust me, you've never seen another scene that's quite this green.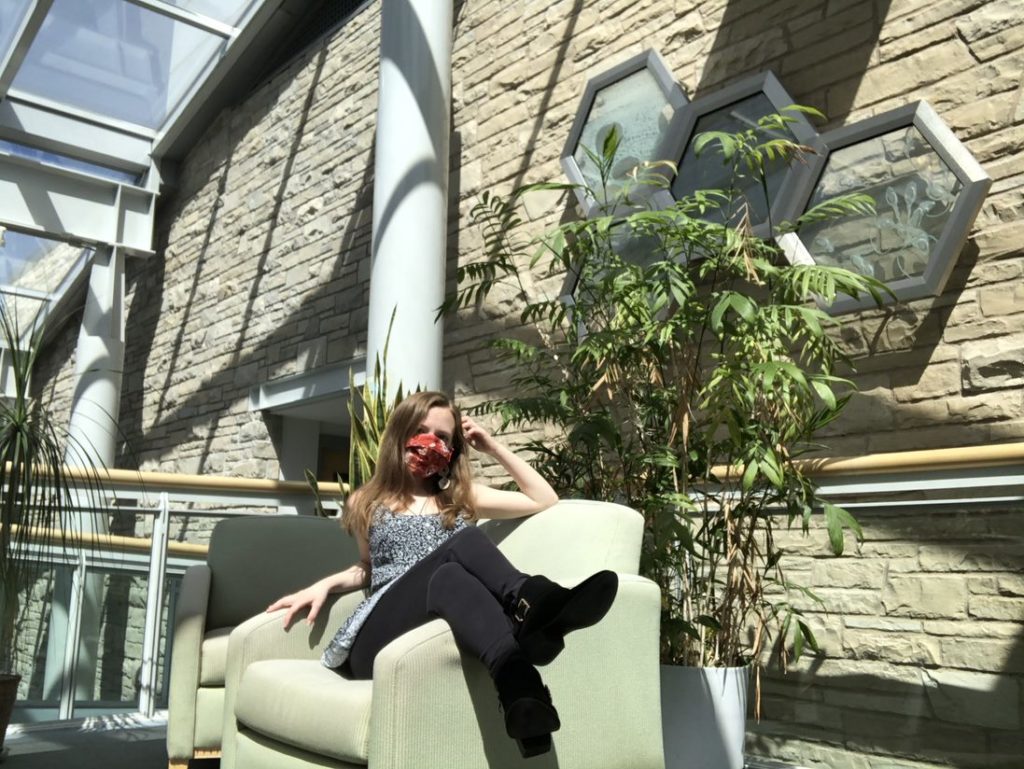 Natural light enhances any photo, but the weather doesn't always agree with me. When I found an indoor location with brilliant natural light from the skylight (which, well, takes up the whole ceiling), I knew it was a keeper. Soaring three floors up in Steitz Hall's atrium, this photo spot promises a compelling backdrop of geometric patterns, accent plants, and the comfiest chairs on campus.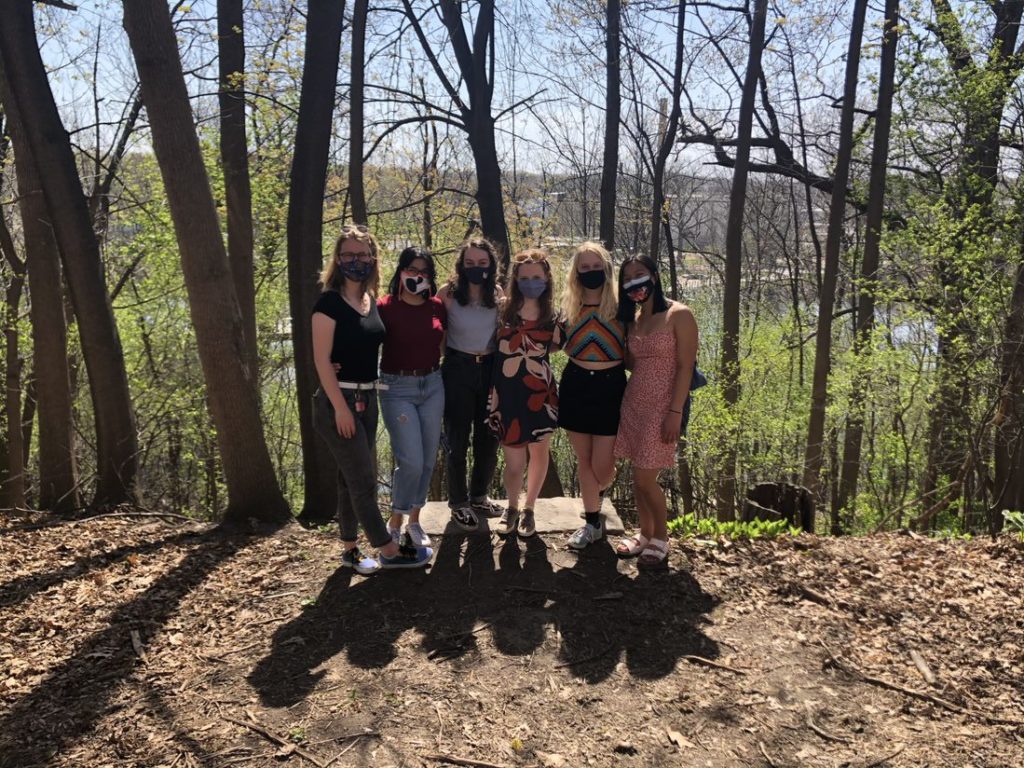 The Trever woods are easily the most secluded, unknown photo location on campus. I, a self-proclaimed photo-aficionado, only found this spot a couple weeks ago, so I know it's past time that the Trever woods are exposed for their full glory. Right behind Trever Hall, on the very edge of campus, a short trail leads down to the Fox River, and the surrounding trees offer the perfect backdrop of foliage, with glimpses of blue water and sky peeking through the branches.
Location-scouting tip: Exploring is a great way to find new photo ops! Because campus is constantly evolving, there's always something new to find, no matter how long you've lived here.
7. Chapman Hall welcome wall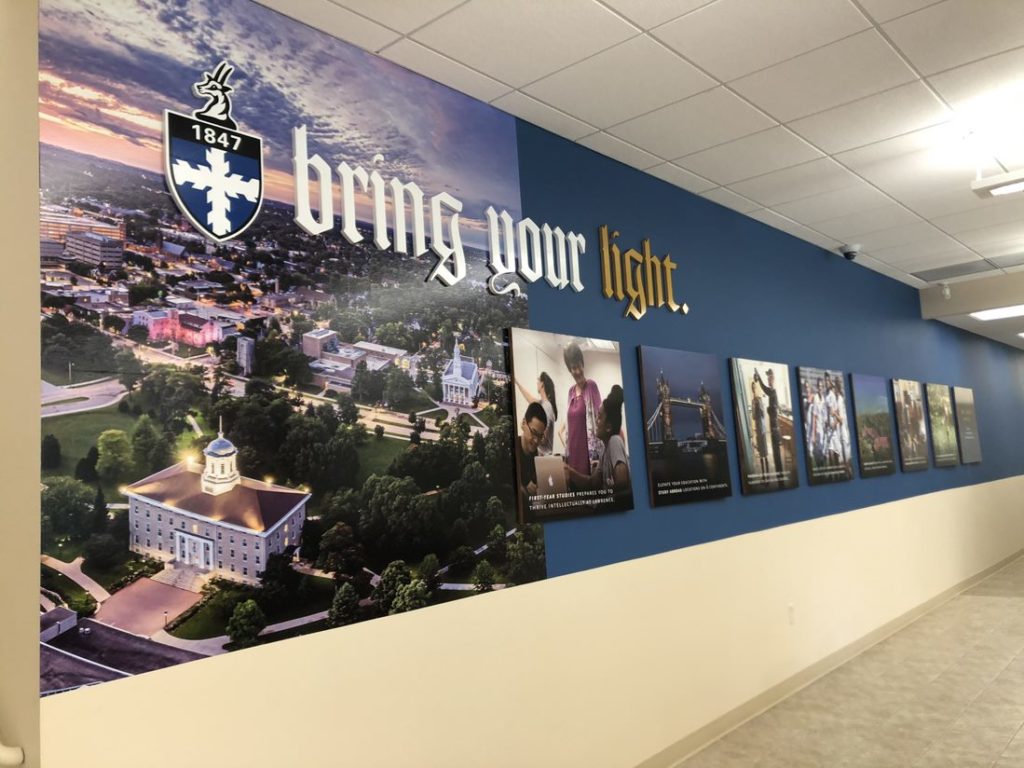 There's a reason why the first thing prospective students see when they start their campus tour is Chapman Hall, and I think it's just to show off the "Bring Your Light" wall. And after seeing it myself, I can understand why. The word I keep coming back to is just "stunning." Showcasing a stunning aerial photo of the Lawrence campus, lit up by a stunning sunset, the wall flows neatly into a stunning series of photographs of Lawrence's stunning accomplishments. Do you see what I'm going for here? It's pretty stunning.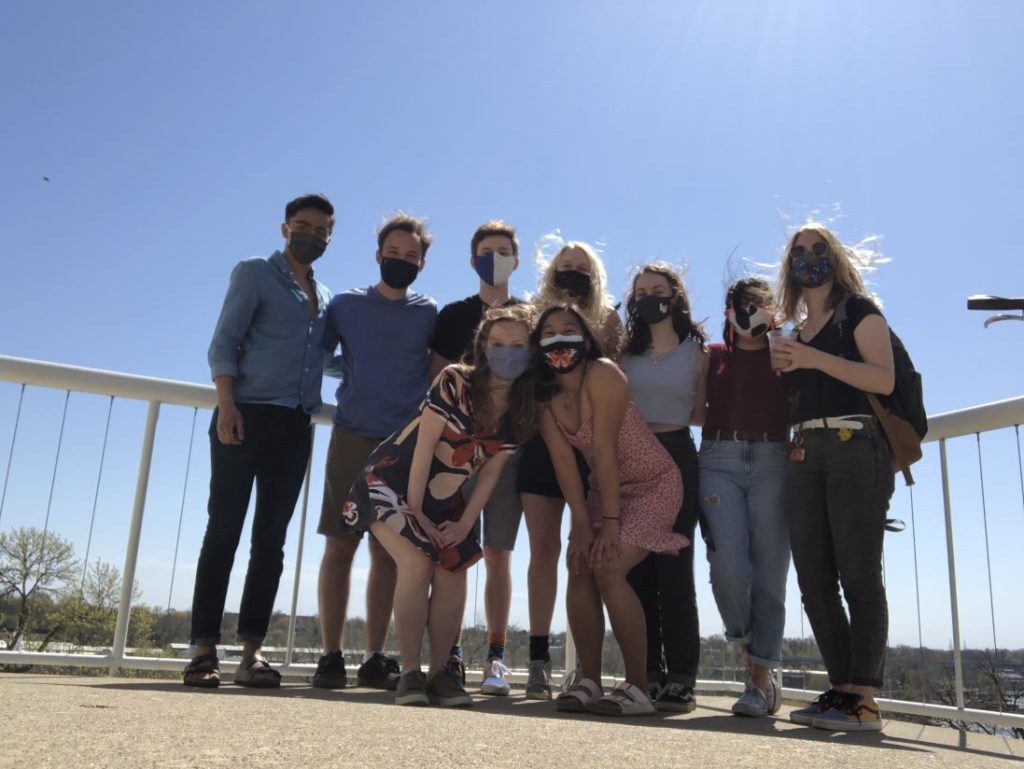 My first photo shoot on campus was at the Briggs Overlook, and freshman-me knew what she was doing. Jutting out over the hill Briggs Hall is built into, the overlook offers the best view on campus: towering bridges, treetops extending for miles, blue sky as far as the eye can see, and of course, the beautiful Fox River.
9. Ledge between Memorial Hall and Wellness Center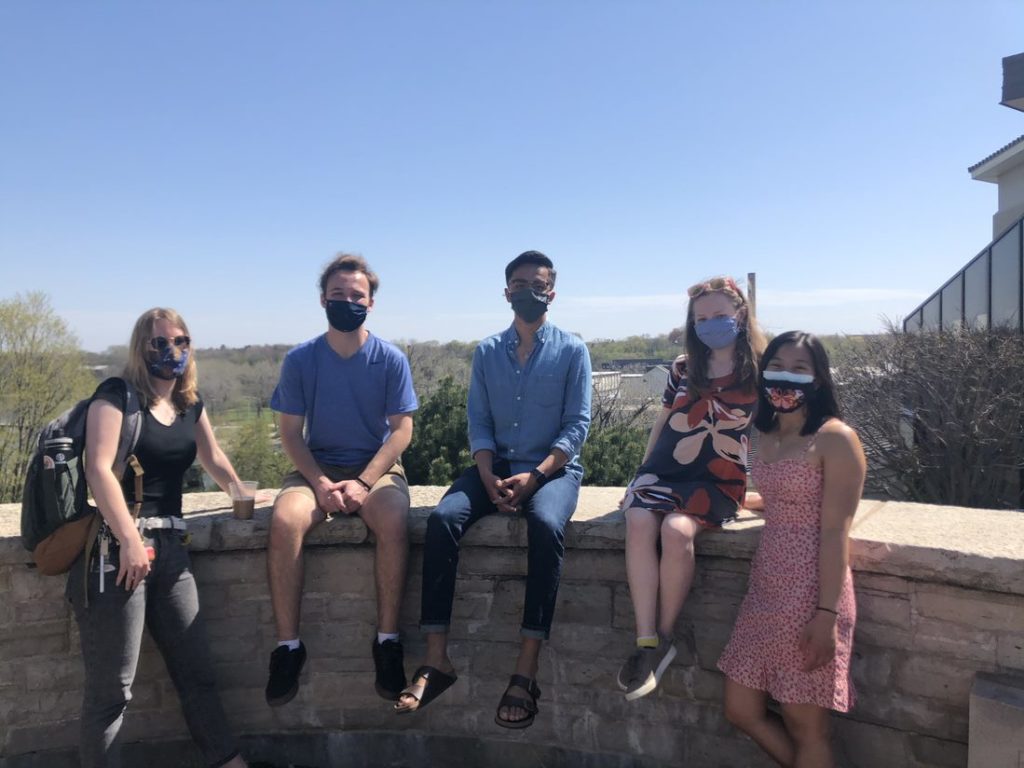 The Briggs Overlook is a classic for any photo, but just a short walk to the east leads you to one of Lawrence's most criminally under-utilized photo backdrops. With a view of Appleton that rivals that of Briggs, the stone ledge between Memorial Hall and the Wellness Center provides an impressive frame for a deserving view, curved in a way that makes the background look even more expansive.
Posing tip: Any location that gives you the opportunity to sit down makes it easier to answer the age-old question: What do I do with my hands???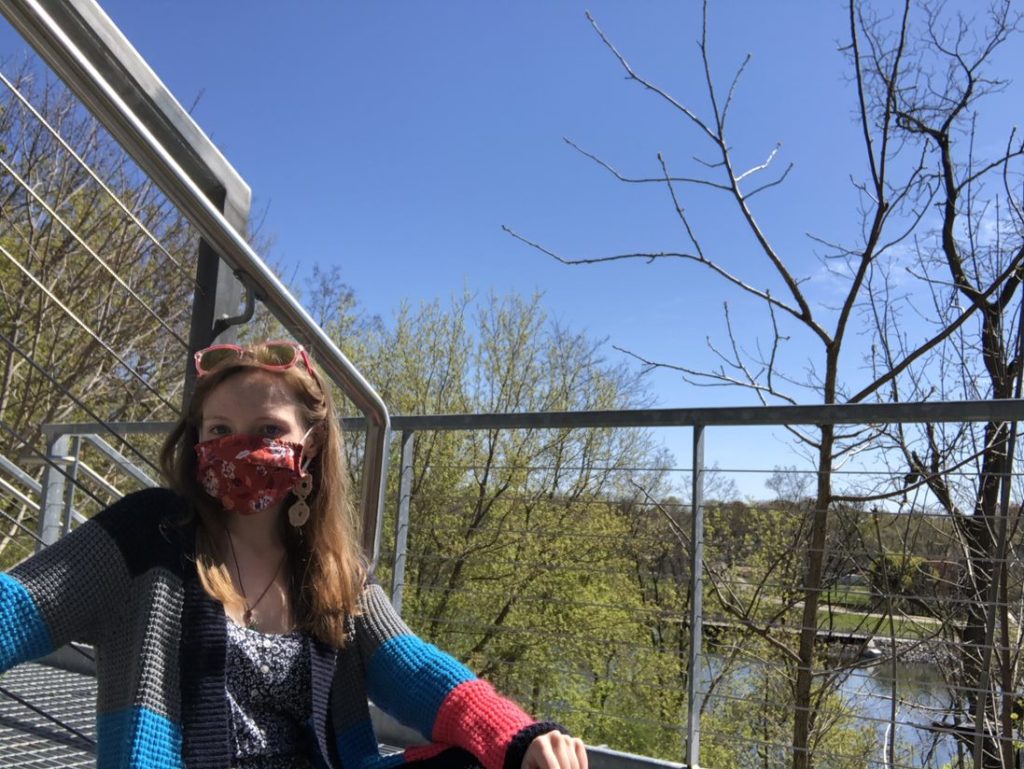 I know, I know, more views of Appleton and the Fox River—but hear me out! This one is special. The metallic, industrial staircase and railings provide an eye-catching contrast to the serene view of trees and water below. Just behind Sage Hall, this patio area is the most underused of all the prime river photo locales, so you know you'll have plenty of time to snap as many photos as you want without getting side-eye from passersby. And when you're done, you can just head straight down the steps for a stroll along Lawrence's very own river path!