(APPLETON, WI) On March 18, 2021- The Boldt Company has received a Platinum Safety Award from ConstructSecure, Inc. This award is presented to companies that register a safety score 95% or greater in the Safety Assessment Program administered by ConstructSecure.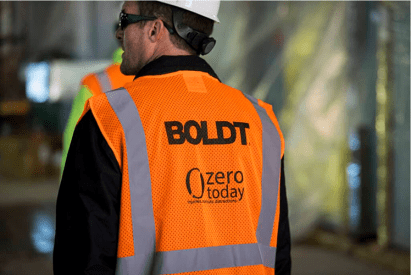 To achieve zero injuries, we must learn to recognize hazards and control the risk of working in hazardous areas. Working around a construction site requires us to be alert to our surroundings, paying attention to safety signs posted to keep us safe.
Summer Construction Projects Notice
This summer the Lawrence University campus will have many construction projects in progress at the same time.
Only authorized personnel wearing the proper safety equipment are allowed in construction zones. Ask your supervisor if you need more information about a building project that affects you.