As students embark on their journey through Lawrence, they will be invited to participate in a variety of surveys that bring voice to their experiences. The Office of Institutional Research administers surveys for year-over-year tracking purposes. The infographic below summarizes the surveys students will receive at various points of their journey.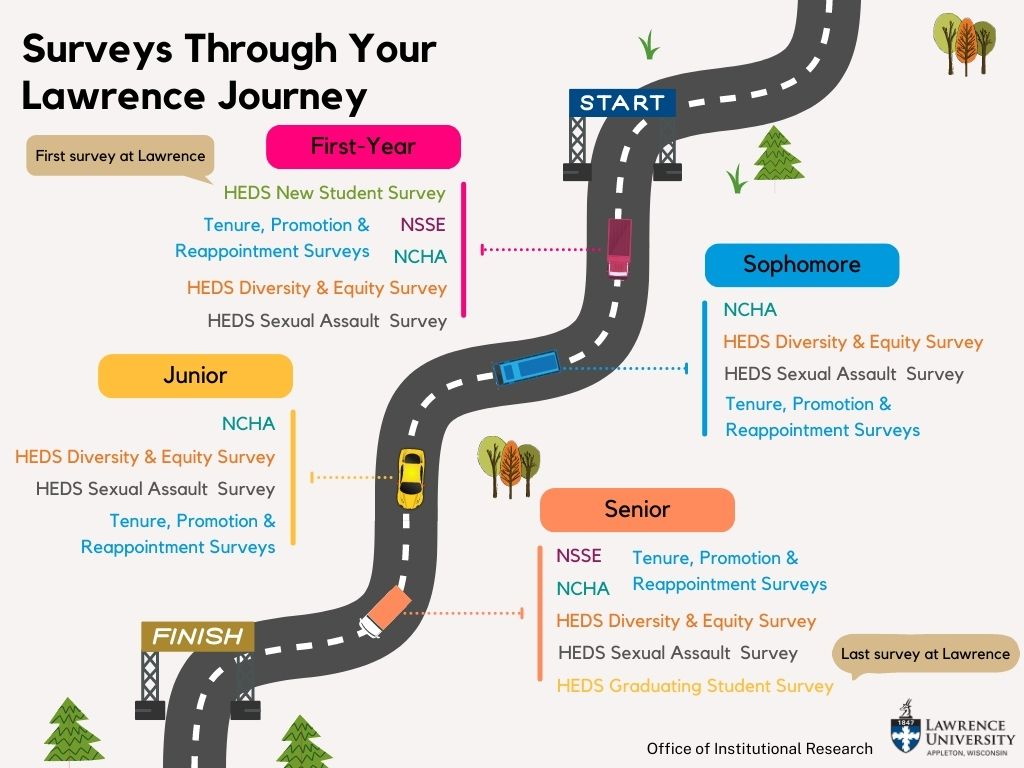 Learn more about each of the surveys our office currently administers:
Please note that the HEDS New Student Survey and the HEDS Graduating Student Survey are administered every year, the remaining surveys are administered in staggered years.