Recent additions to the Art Collection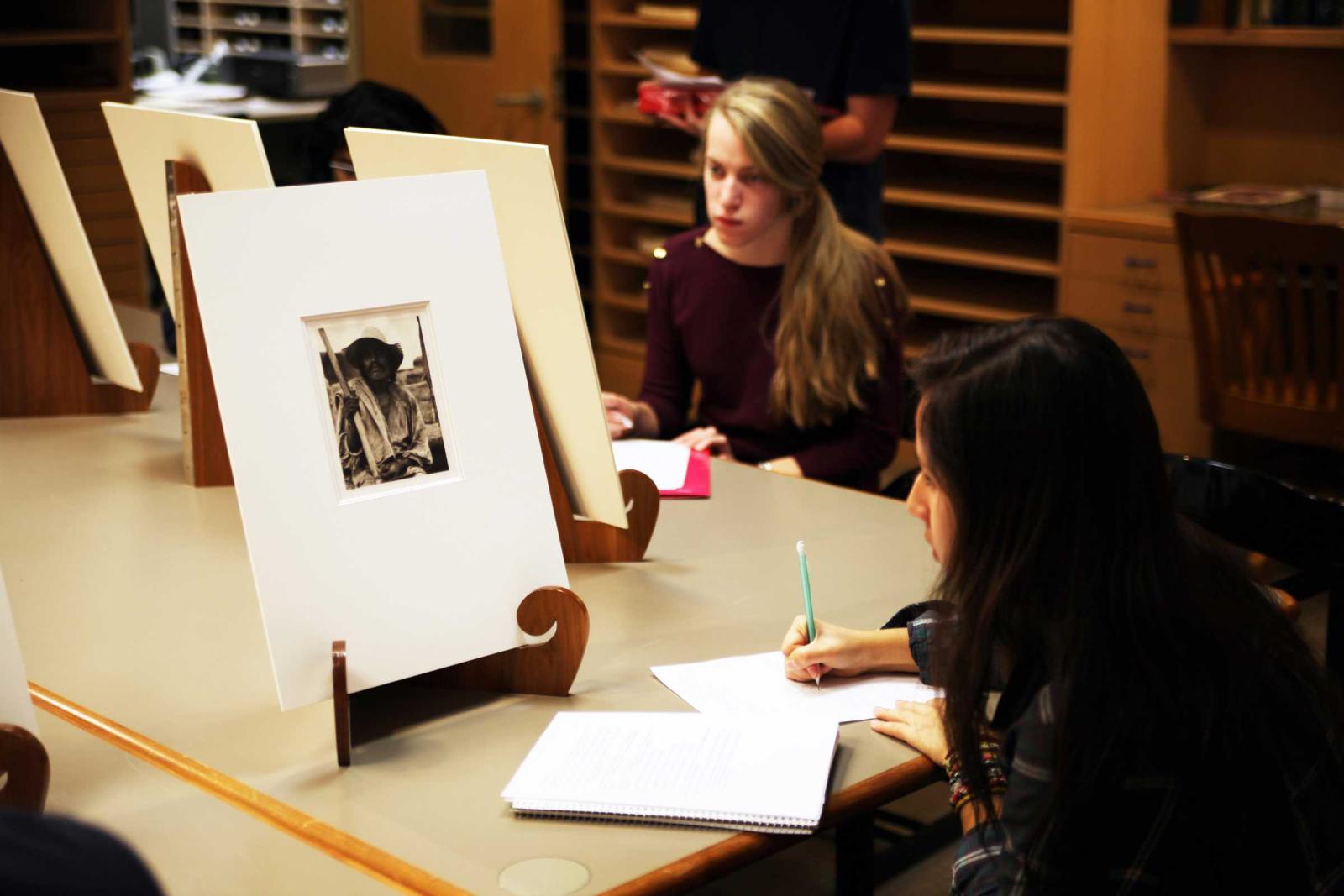 Want to see the collections in person? 
The collection is available to everyone for research and contemplation in person. If you would like to see any objects in person, please connect at wriston-gallery@lawrence.edu or 920-832-6890 to arrange an appointment on a weekday from 8 a.m. to 5 p.m.
---
La Vera Pohl Collection of German Expressionism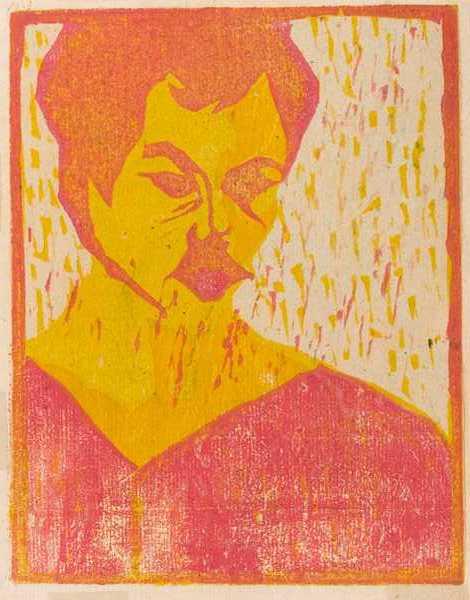 La Vera Pohl (1901-1981) was a Milwaukee art historian, museum director, artist, and collector who studied in Germany in the 1920s and 1930s. Over a 40 years, she collected around 220 prints, paintings, and drawings by early 20th-century German and other European artists— a collection of particular significance because it was compiled at a time when most Americans were unaware of modern German art.
---
Robert A. Dickens '63 Collection of Contemporary Works of Art on Paper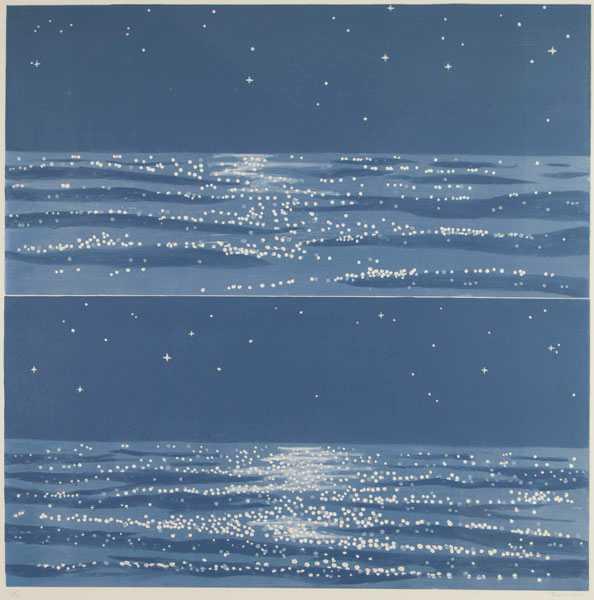 A native of Manitowoc, Dr. Robert A. Dickens '63 graduated from LU with a Bachelor of Arts in biology. He earned his M.D. at Tufts University and began collecting art as a medical intern in Madison, where he met the artist Warrington Colescott and purchased a print from him. While living in Worcester, Mass., Dr. Dickens operated his own art gallery near his medical office, which specialized in limited edition prints and photographs.
Dr. Dickens has donated an extensive and varied collection of contemporary works on paper to Lawrence University to date, including works by Colescott, David Lynch, Carol Summers, Robert Kushner, Sam Gilliam, Ann McCoy, Michael Mazur, and Richard Bosman (image above), among others.
---
Paul '49 & Lee Jackson Collection of European Drawings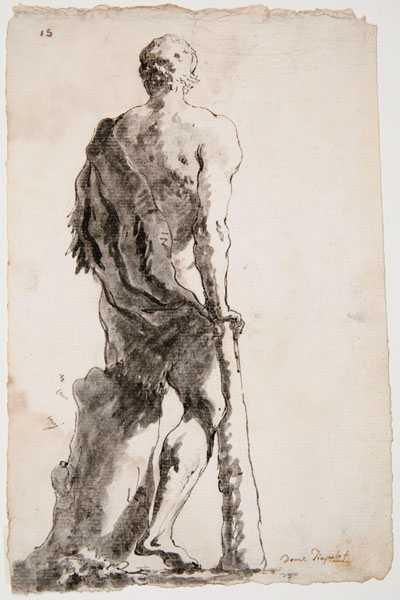 Paul J. Jackson '49 and Lee Jackson left Lawrence University an extensive collection of drawings by artists working in Europe between the 16th and 19th centuries. During this period, artists-in-training were expected to spend ample time drawing from live models to practice their draftsmanship. Many artists also traveled to Rome to copy Renaissance masterpieces and further hone their skills. These drawings—quick sketches in colored chalk, ink, or watercolor—are the first step in the creative process. Although we usually prioritize the finished painting or sculpture, it is often said that drawing is the thought of the artist—a direct, unmediated glimpse into the creative mind.
---
Japanese Woodblock Print Collection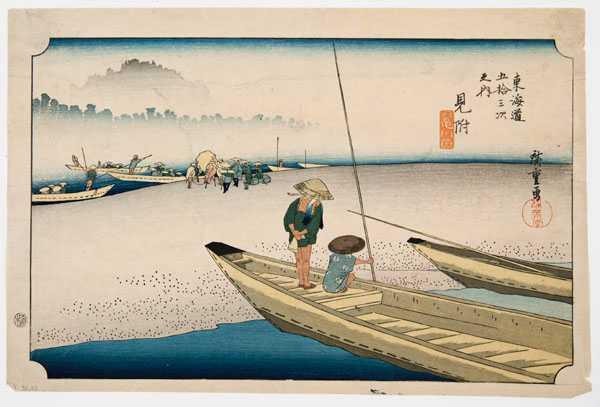 The Japanese woodblock print collection includes a wide range of ukiyo-e works dating from the 17th to the 20th centuries. Artists include Chikanobu, Keisai Eisen, Hasui Kawase, Torii Kiyonaga, Toyohara Kunichika, Kunisada, Shiro Kasamatsu, Ohara Shoson, Utagawa Toyokuni, and Yoshida Hiroshi. There are also many works from Andō Hiroshige's series 53; Stages of the Tokaido, Famous Places in the Eastern Capital, and 100 Famous Views of Edo.
---
Ottilia Buerger '38 Collection of Ancient and Byzantine Coins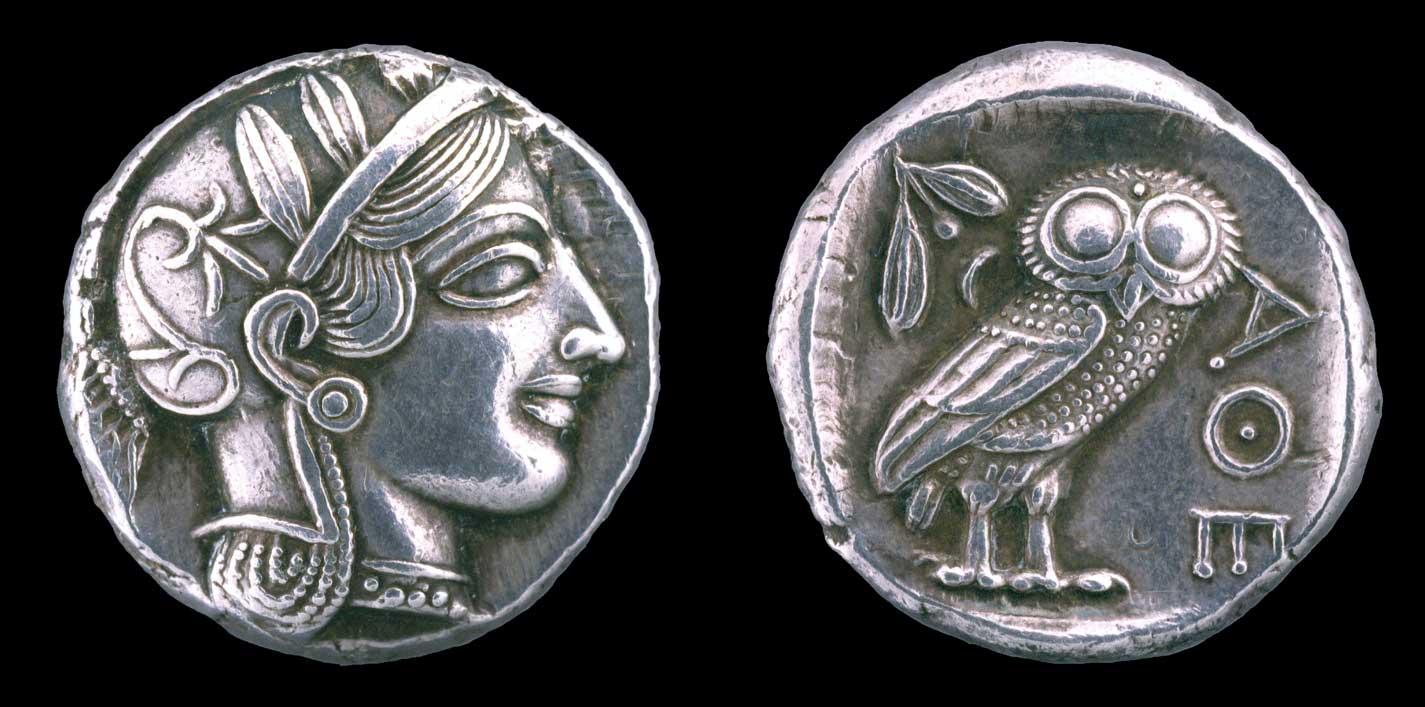 Beginning in the 1950s, Ottilia M. Buerger '38, assembled a collection of ancient Greek, Roman, and Byzantine coins that is widely regarded as one of the finest in the United States. Guided by the conviction that ancient coins were small and beautiful eyewitnesses to history, Miss Buerger believed that her "baubles," as she called them, could bring a vivid reality to the past. She bequeathed her collection to Lawrence University for use by students and faculty.