Now is the time for Lawrence University students to be planning for summer—even if the calendar still says February.
Summer is a time when Lawrence University students and faculty often collaborate on research projects, funded by the Lawrence University Research Fellows (LURF) program. Summer student research applications for LURF are due Feb. 17.
LURF funding allows students to use the summer as a chance to explore their passions and connect with like-minded faculty.
"These research experiences can be incredibly rewarding and provide a fantastic opportunity for students not only to apply what they've learned but also to explore the world of original research and learn first-hand how new knowledge is discovered," said Nancy Wall, associate provost and associate professor of biology.
Last summer, 105 students and 41 faculty members participated in the LURF program. In the fall, these students shared their experiences at a poster session.
To get the creative juices flowing for this summer as the application deadline nears, we caught up with four of those students to talk about their experiences last summer.
Student research funding is available, from the LU Research Fellows program, to internship support, to assistance with a Chandler Senior Experience project.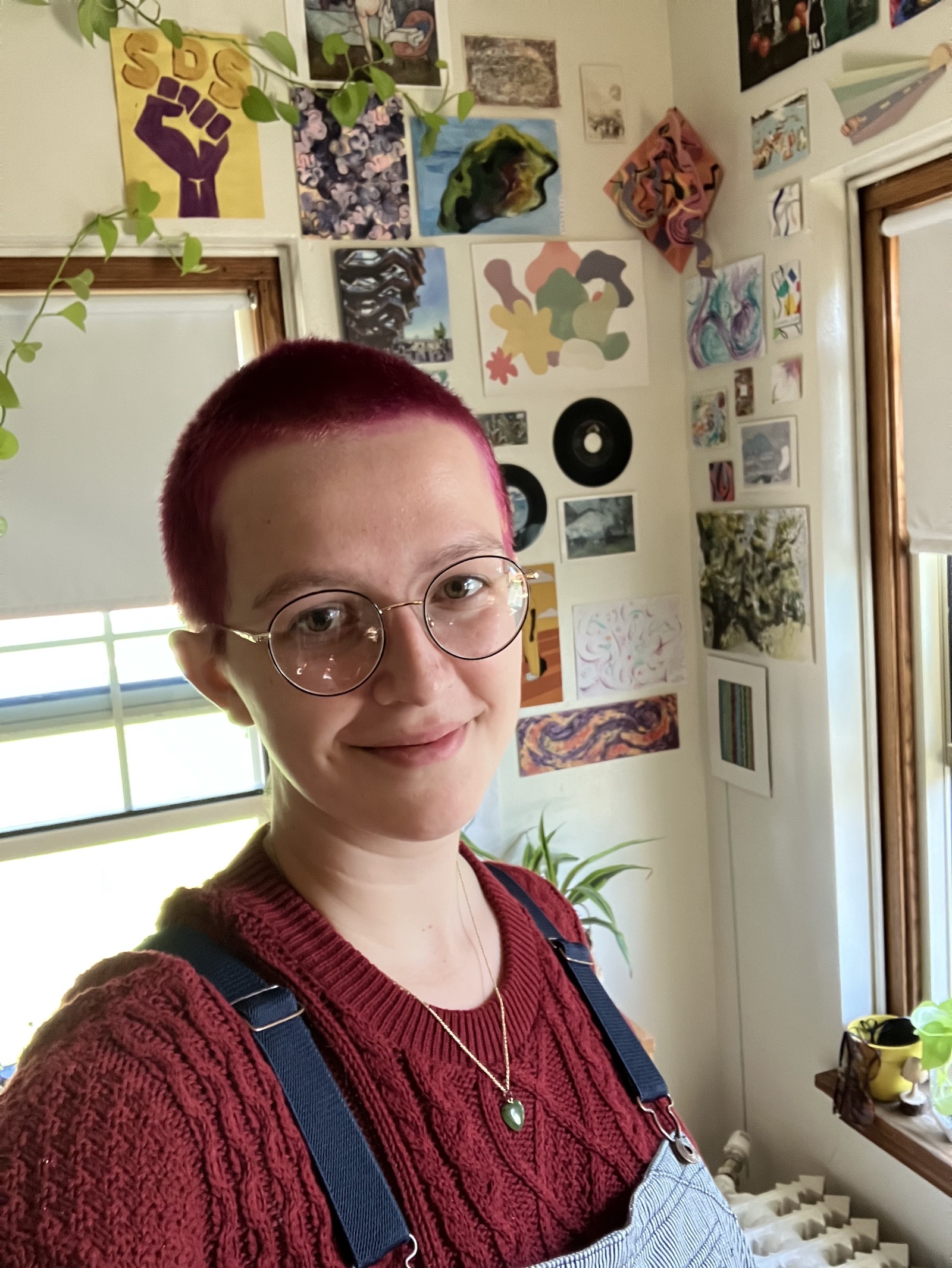 Now a junior, the ethnic studies major spent the summer working online from home in Austin, Texas, with Jesús Smith, assistant professor of ethnic studies.
Smith is writing a book on discrimination in the gay community due to race, weight, sex, and gender. Because the topic aligned with Corum's ethnic and gender studies interests, they said they were excited to help Smith with the book.
"The significance of this is similar to the value of intersectionality in that it looks at why and how fatphobia, racism, and femmephobia continuously overlap, who experiences all three oppressions simultaneously, and who benefits from them and thus has a vested interest in maintaining them," Corum said.
They were analyzing data from more than 580,000 dating profiles.
Corum said this project focuses on gay men ages 25–55, and it has made them interested in studying and comparing similar discrimination in other LGBTQ+ demographics.
"It makes me feel like I am contributing to and becoming more intimately comfortable and knowledgeable about a field that is beginning to feel like my own," Corum said.
Corum appreciated weekly meetings with Smith, where they analyzed how the research and conclusions resembled or differed from work of previous gender studies scholars.
"Before that summer, I'd always been insecure that I didn't know enough about ethnic and gender studies to be able to major and minor in them," Corum said. "Now, thanks to Professor Smith's encouragement, support, and positive reinforcement, I am increasingly confident with the knowledge I have built, and more comfortable and even excited knowing that I have a lot more to learn."
Hasif Ahmed and Brett Schneider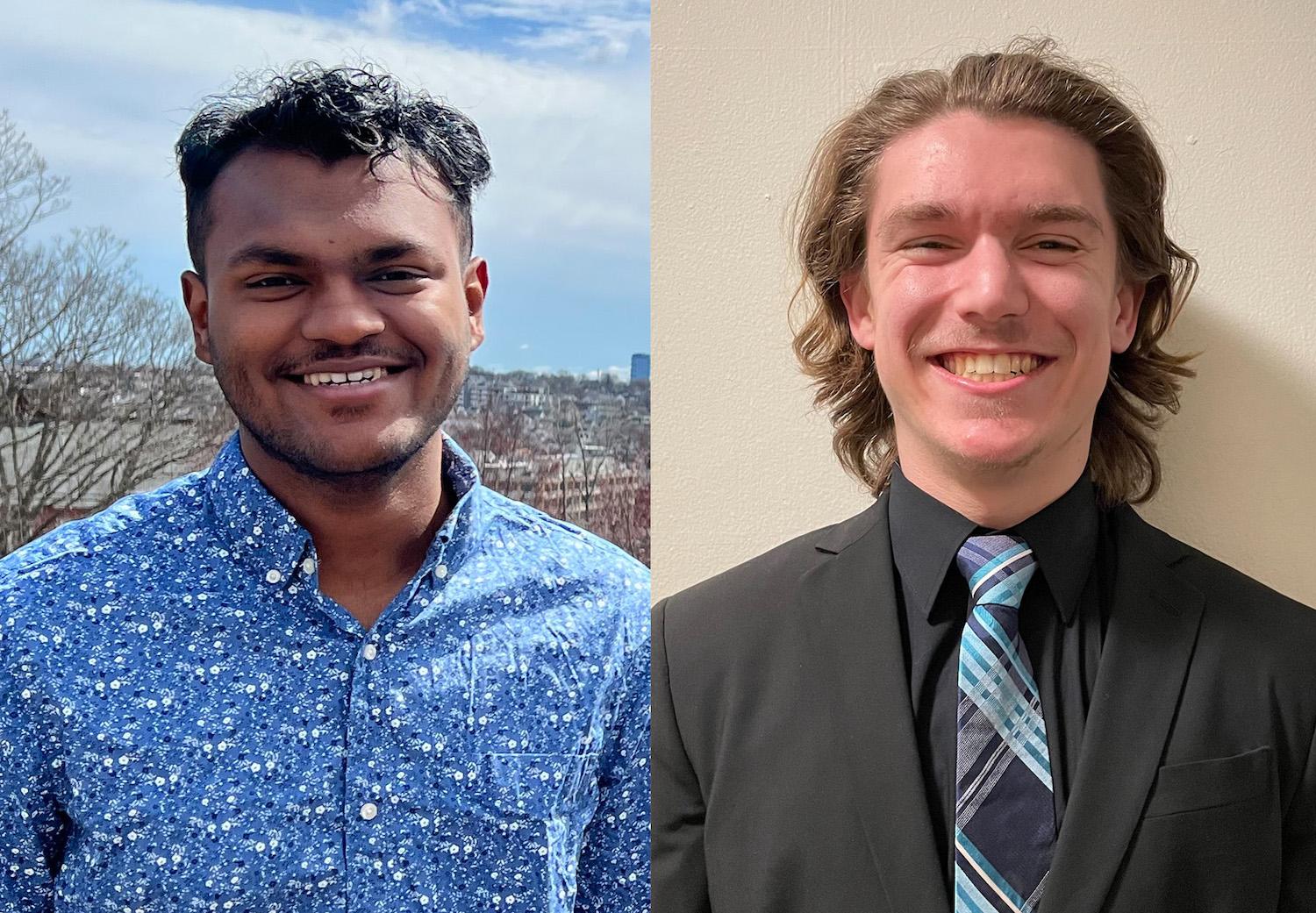 Juniors Ahmed and Schneider dove into a mathematics branch called network theory with the rest of their group run by Scott Corry, professor of mathematics. Network theory studies the growth and interactions of individuals in a system.
"You see millions of atoms bouncing up and down in a petri net," Ahmed said. "Our research can model that and do prediction on its states elegantly. Pandemics? Our research can predict and model when it might converge to a steady state."
Ahmed is majoring in physics and minoring in mathematics. Schneider is double majoring in chemistry and mathematics. Both said they chose the summer project because it was a great way to combine mathematics with their other interests.
"Exploring and working with new math is so satisfying," Schneider said, "It's almost like an art form in that you must think creatively to represent reality in new forms. That tug-of-war between creativity and logic has been my favorite part."
Both said working with Corry was a great experience, and that the collaborative project went well.
"That summer was an exploratory project, but the hope is that if we can model these networks with as simple math as possible, we'll be able to discover fundamental rules, which we can then apply to learn how other networks and systems work," Schneider said.
Schneider said he hasn't solidified his post-Lawrence plans yet, but he hasn't ruled out graduate school in math or chemistry, where he'd be able to call upon this experience. Ahmed's plans are to dive deeper into this field and possibly explore it for his senior capstone.
"For a moment we thought we knew everything and for another it seemed we didn't at all," Ahmed said. "The math was fresh, new, confusing but most importantly, beautiful. That's when it felt like research."
Melanie Shefchik
The fifth-year student spent her summer working on a project important to Lawrence—the preservation and upkeep of the Teakwood Room.
Located in Alice G. Chapman Hall, the Teakwood Room is a beautiful rustic space filled with antique furnishings that were carefully dismantled and moved from Milwaukee-Downer College to Lawrence when the two merged in 1964. Alice G. Chapman was a benefactor who funded Milwaukee-Downer, and the room was built for her.
"I conducted research on the Teakwood Room to gain a better understanding of its role on campus and what items in the room are original to it," Shefchik said. "I also got the opportunity to take part in this preservation by dusting and polishing some of the objects in the room."
Shefchik was encouraged to apply by Beth Zinsli, assistant professor of art history, curator of the Wriston Art Center Galleries, and museum studies interdisciplinary area program director. Shefchik said she had already worked as a gallery intern for two years and had expressed her interest in art conservation.
"Working with Beth was amazing," she said. "She continues to provide me with opportunities to explore art conservation and test out new skills."
Shefchik is a double-degree student who studies saxophone performance and history and has a minor in anthropology and museum studies.
Having gained valuable experience in her interests, Shefchik said she and Zinsli continued the work and applied for grants in the fall to fund more conservation efforts for the Teakwood Room.
"We also have plans to make the room more accessible for students so that the Teakwood Room continues to be remembered and enjoyed by students," Shefchik said.