Lawrence University has seen a big jump this year in the number of students opting to study abroad, boosted in part by a change in the school's financial aid rules that allows all aid a student receives to travel abroad with them.
The school has about 150 students studying abroad this academic year, up from 89 a year ago.
Beginning this year, Lawrence is allowing all financial aid to apply to study abroad opportunities, said Laura Zuege, the director of Off-Campus Programs who is transitioning into a new role as assistant director of Financial Aid. In addition to federal aid (by completing the FAFSA), Lawrence grants and scholarships can now be applied toward tuition and program fees for off-campus study. In previous years, Lawrence scholarships could not be used abroad and there was a cap on the Lawrence need-based grant amount.
"There is a pretty significant difference in the number of students going abroad, and we think a good portion of that is because of the financial aid change," said Ashley Trump, assistant with Lawrence's Off-Campus Programs office. 
The 2018-19 numbers were down from the norm, which ranged from 110 to 121 annually in the three prior years. But the jump to 150 is still significant, Zuege said.
"In addition to the new financial aid policy allowing LU grants and scholarships to apply, in the last few years Lawrence has also greatly grown the number of supplemental scholarships we offer students — in addition to their regular financial aid — which are specifically to support studying abroad," she said. "Our hope is that changes in funding support will change the question for some students from, 'Can I afford to study abroad?' to 'Where will I study abroad?'"
It's all aimed at clearing hurdles that might keep students from considering a study abroad experience. Now, whether studying in London, Senegal, Japan or any of the multitude of other locations around the globe, Lawrence students have more flexibility with their finances to make that happen.
"The deep-impact experience that it can give you as far as getting to immerse yourself in another culture is incredible," Trump said. "You get to see life from a different perspective and see your daily going-about-things from a different perspective.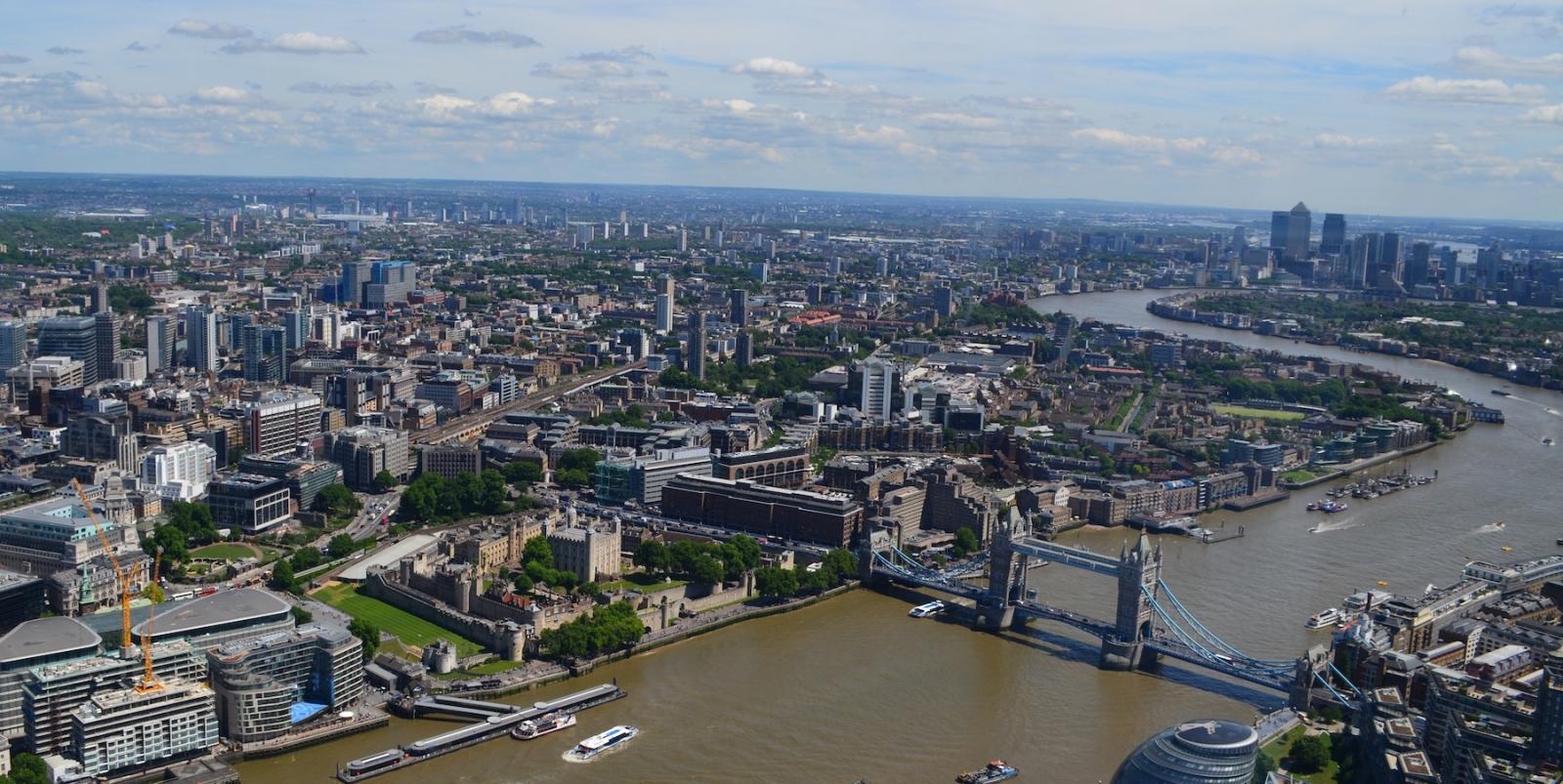 "You can really enrich not only what you're studying but how you see what you're studying. For a lot of programs, you get to do hands-on work with your direct subject matter as well as getting to learn that subject matter in a different environment and see how different cultures view that subject matter."
A recent "Open Doors" report from the Institute of International Education shows study abroad numbers are on the rise across higher education, a trend that has continued over the past 25 years. It's estimated that about 16 percent of students enrolled in baccalaureate programs in the U.S. will study abroad.
The Off-Campus Programs office at Lawrence recommends that every student considering studying abroad first meet with officials in the Financial Aid office to look at financing options. The goal is to make studying abroad doable for any Lawrence student interested. 
"We wanted to make it more accessible to more students, and only having that need-based cap was not as accessible as the model we have now," Trump said.  
The Off-Campus Programs page at Lawrence.edu lists information on 55 affiliated programs and the 29 countries where they are located.
Zuege said seven new programs were added starting this fall. Also, recent program changes at the London Centre has strengthened the London experience, boosting interest. And students of greater diversity are pursuing the study abroad options.
"In looking at demographics of this year's study abroad participants, we see that 2019-20 participants are more likely to be first generation college students, Pell Grant recipients, and domestic students of color than compared to the previous three academic years," Zuege said.
The deadline for applying to a Lawrence-affiliated study abroad program for the 2020-21 academic year is Jan. 27. For the London Centre and the Francophone program in Senegal, the deadline is Feb. 24.
Note: Ashley Trump recently left the Off-Campus Programs office to pursue another job opportunity.