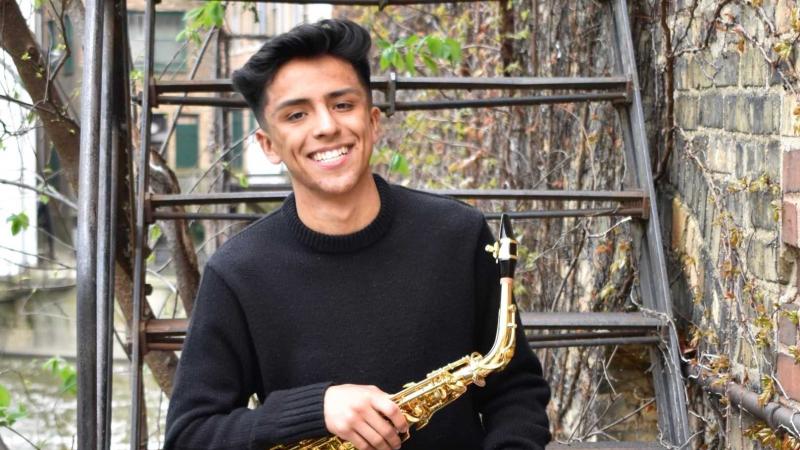 Student Perspective
---
"The saxophone studio is very creative, and the students perform at a very high level, which caught my eye." 
Luis Trejo '24, Student
Saxaphone
Aurora, Illinois
From jazz to classical and more, learn more about ensemble and performance opportunities.
You will work closely with exceptional faculty in lessons, ensembles, and performance.
Discover the many paths open to Conservatory graduates.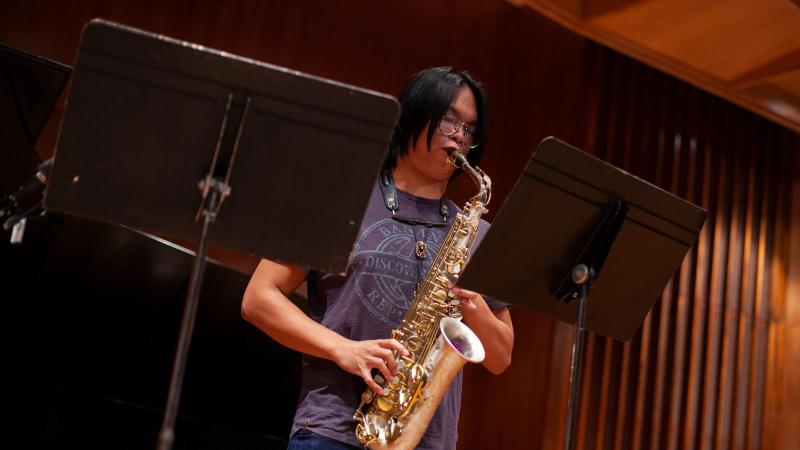 Studio Culture
From working with composers to commission, premiere, and record new works to teaching fellow students in Performance Class, collaboration is key for the saxophone studio. You can explore a wide variety of genres including jazz, contemporary, orchestral music and more. Individualized goals for performance and artistic development are supported by your peers in class and in performing ensembles. Through performing diverse works for all types of saxophones and engaging in collaborative mentoring in the studio, the saxophone program creates flexible and committed artists with a comprehensive understanding of saxophone performance.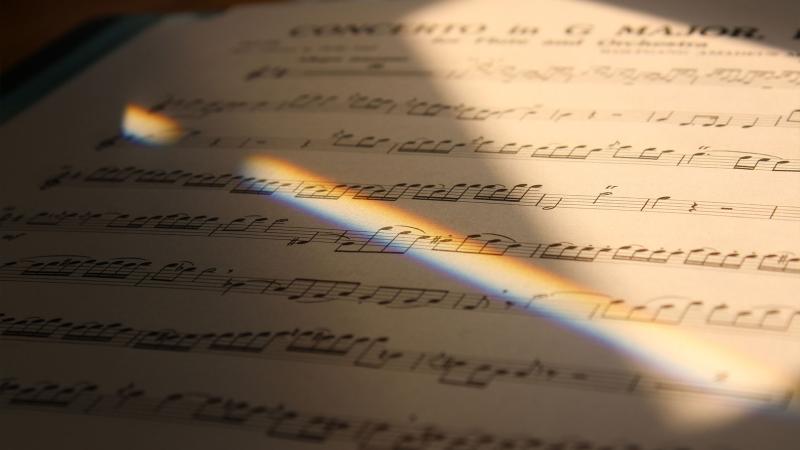 The Power of Collaboration
---
What happens when you combine a world-class conservatory with a world-class college? An unmatched undergraduate musical education. At Lawrence, the Conservatory and College experiences are intertwined. Multiple degree options let you be your own muse by connecting your musical passions with your academic interests.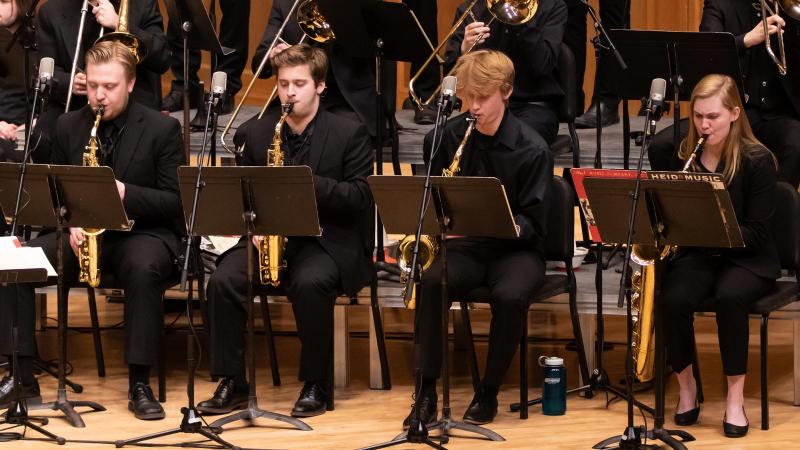 Performance & Ensemble Opportunities
Performance and ensemble opportunities abound. Perform in recitals and at professional conferences. Campus and beyond is your stage as you perform in ensembles like Lawrence's jazz ensembles, the Lawrence University Saxophone Ensemble, quartets, duos, mixed chamber ensembles, and more. Explore professional performance alongside your peers as you perform a diverse variety of works for all types of saxophones.
The Steven Jordheim Endowed Fund for Musical Exploration
The sky's the limit with this saxophone-specific fund that supports student travel to workshops, commissions for new pieces, recording projects, and performance tours.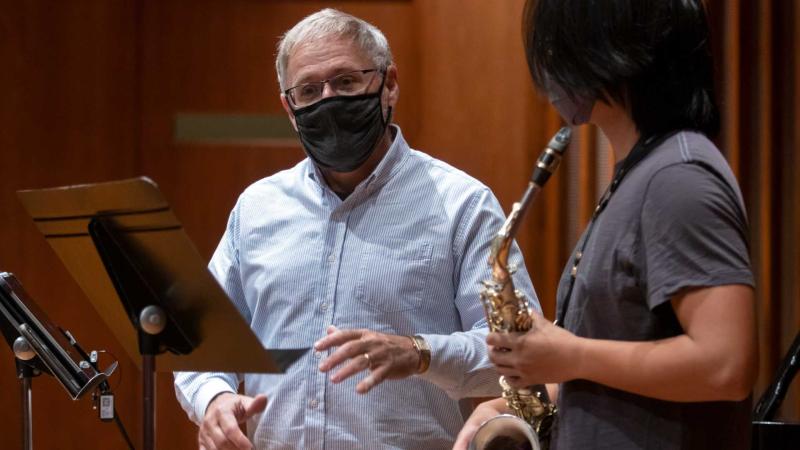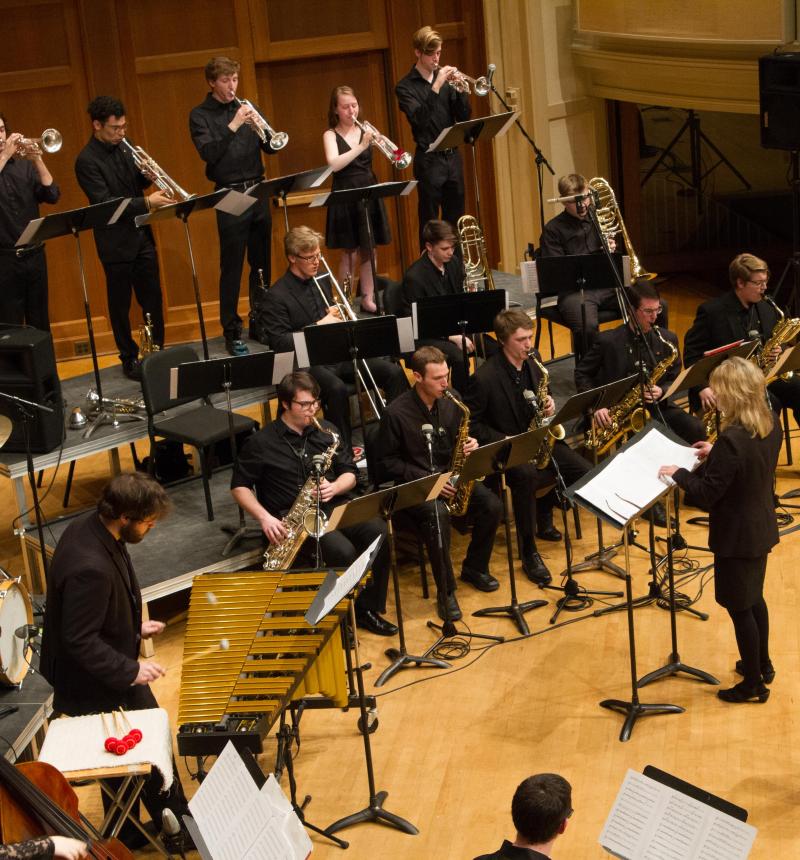 A musical life awaits. Take the next steps by applying and auditioning.
The best way to find out if Lawrence is the university for you is by visiting.
Your virtual tour starts at the Arch but be sure to check out Conservatory, to explore learning and performance spaces.