Learn about Opera Studies awards and accolades.
The opera ensemble is led by award-winning faculty Copeland Woodruff, Director of Opera Studies and Associate Professor of Music, and Kristin Roach, Assistant Professor of Music.
Discover the many paths open to Conservatory graduates.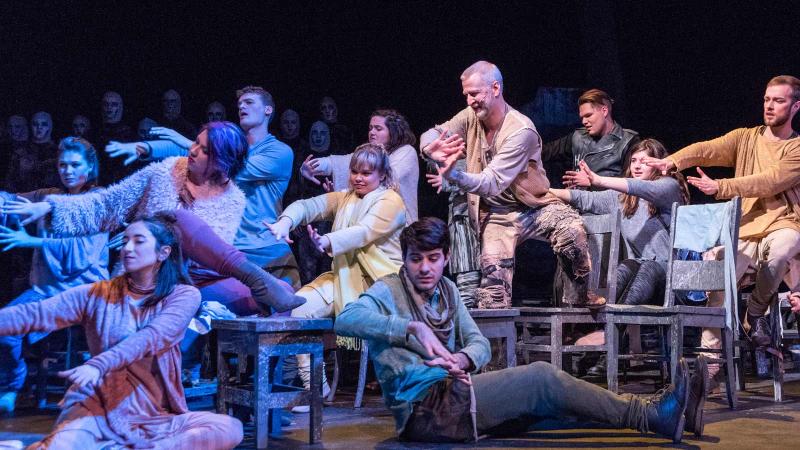 Opera Studies Experience
With both a focus on building an individual repertoire and crafting a versatile onstage presence with your peers, our opera ensemble aims to develop you into a well-rounded singing actor. The complex emotional and technical demands of opera are mastered through many performance opportunities, including the Mainstage Opera performed annually with a full orchestra.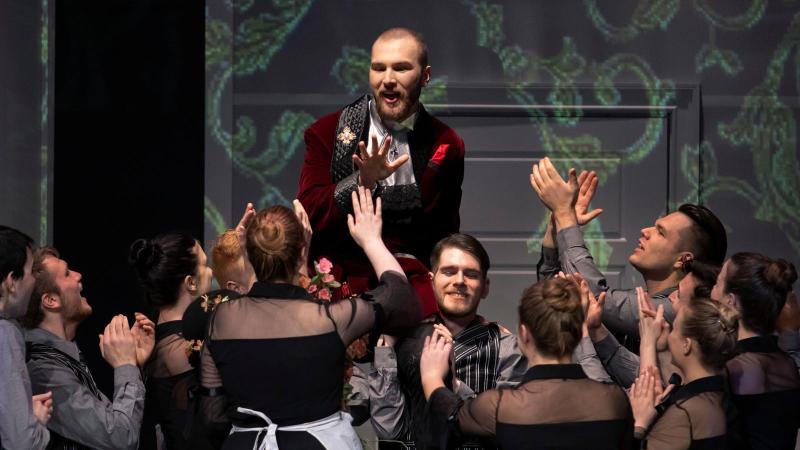 Performance Opportunities
In addition to a winter mainstage production, during fall and spring terms, Opera Scenes allow you to explore individual scenes from many operas to gain exposure to a wide variety of operatic repertoire.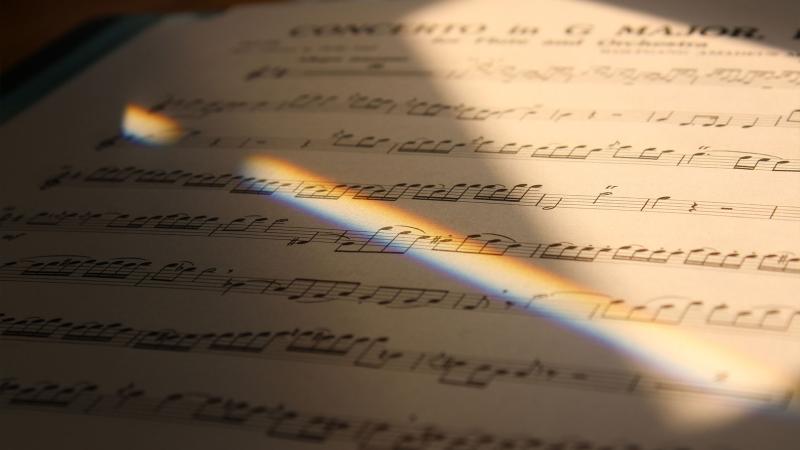 The Power of Collaboration
---
What happens when you combine a world-class conservatory with a world-class college? An unmatched undergraduate musical education. At Lawrence, the Conservatory and College experiences are intertwined. Multiple degree options let you be your own muse by connecting your musical passions with your academic interests.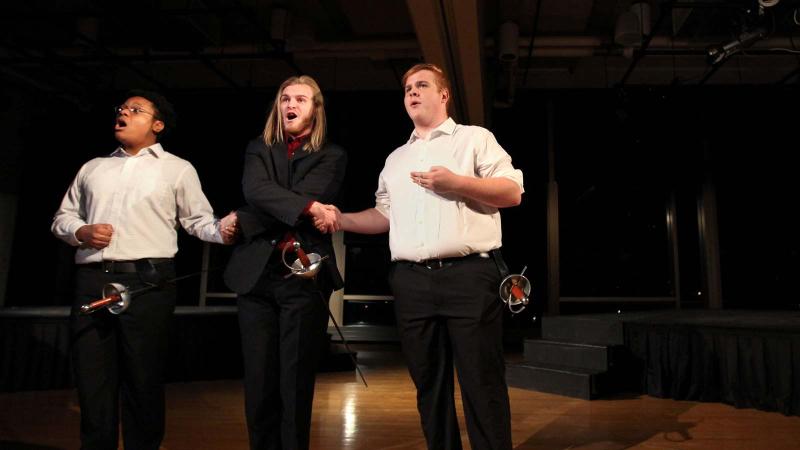 Award-worthy Performances
---
Lawrentians have gone on to win major competitions including the Metropolitan Opera National Council Auditions, the Houston Grand Opera Eleanor McCollum Competition, and more. Our on-campus productions are regularly recognized by prestigious awards like the American Prize.
Exploring Communication Through Opera. Twenty-one members of the Lawrence University Opera Theatre Ensemble spent two weeks over their winter break learning American Sign Language (ASL). Why would opera singers need to know ASL? In a twist on the original production of Leonard Bernstein's Mass, Director of Opera Studies and Associate Professor of Music Copeland Woodruff incorporated a Deaf character into the production, resulting in an exploration of communication breakdowns when opposing sides work to understand each other and move forward together.
On Any Given Day...
...discover an array of opportunities that await you at Lawrence University.
A musical life awaits. Take the next steps by applying and auditioning.
The best way to find out if Lawrence is the university for you is by visiting.
Your virtual tour starts at the Arch but be sure to check out Conservatory, to explore learning and performance spaces.