Jazz Weekend 2023 Visiting Artists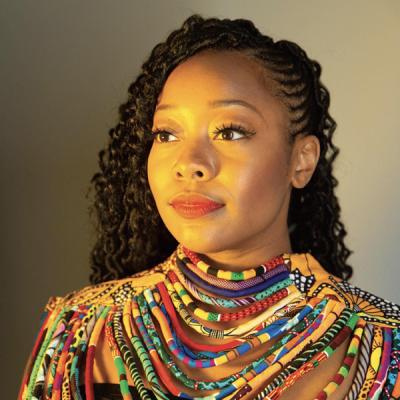 Friday, November 3, 2023, 7:30 p.m. - Lawrence Memorial Chapel
Listening to acclaimed vocalist, composer, and arranger Alicia Olatuja, is truly an unforgettable experience. Olatuja gained global recognition for her stunning vocal performance during President Obama's second inauguration, and has been praised in the New York Times as "a singer with a strong and luscious tone." Olatuja combines the earthy with the sublime, bringing a grounded relatability to genres as lofty as classical, as venerated as jazz, and as gritty as R&B. Her debut album, Intuition: Songs from the Minds of Women, celebrates female composers.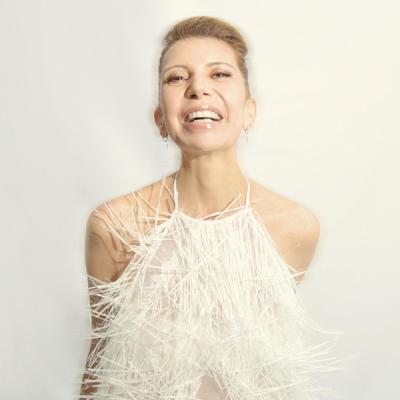 Saturday, November 4, 2023, 7:30 p.m. - Lawrence Memorial Chapel
A dazzling jazz singer-songwriter, producer, and educator known for her sultry voice and unique presence in the Latin American jazz scene, Magos Herrera's style effortlessly blends contemporary jazz with Ibero-American melodies and rhythms, transcending language barriers. With nine albums and collaborations with renowned producer Javier Limón, she has received accolades and performed at prestigious venues and festivals worldwide. Recognized by Forbes as one of the most creative Mexicans in the world, Herrera has received a Grammy shortlist nomination for Best Jazz Vocal Album (Distancia, 2009) and a Berklee College of Music's Master of Latin Music Award.
Find out more information about our Performing Arts Series concerts and performers!
Jazz Weekend 2023 Clinicians
Jazz Weekend 2023 Commissioned Composers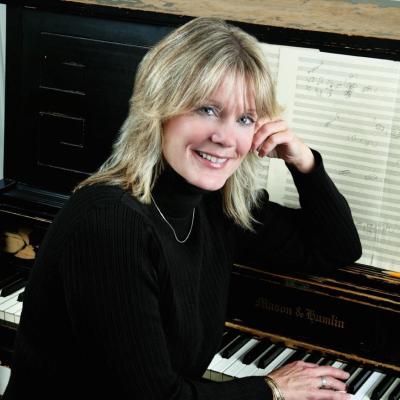 Instructor of Music and Director of Lawrence University Jazz Ensemble
Patty Darling directs the Lawrence University Jazz Ensemble and also teaches classes in jazz composition, arranging, electronic music and functional jazz piano. Patty completed her Bachelor of Music degree in Composition from the Lawrence University Conservatory of Music in 1985. While pursuing an advanced composition degree at the University of Minnesota, she assisted in the Electronic Music Department. She has over 15 years of experience in the creation, recording and production of original soundtracks for broadcast and corporate multimedia events that have been distributed worldwide. Learn more about Patty Darling.
Jazz Weekend Visiting Artists Through the Years
1981: Steve Houghton, Leon Breeden, and Buddy Baker
1982: Zoot Sims and the Mitchell-Ruff Duo
1983: Slide Hampton and "Fire and Ice"
1984: Bobby McFerrin and Rayburn Wright
1985: Art Blakey, Bob Brookmeyer, Jim Hall, Jerry Coker, and The Hi-Lo's
1986: Gerry Mulligan, Bobby McFerrin, Gene Bertoncini, and Michael Moore
1987: Dizzy Gillespie, Clark Terry, and Dianne Reeves
1988: Wynton Marsalis, J.J. Johnson, and Cheryl Barnes
1989: Michael Brecker and Diane Schuur
1990: Benny Golson, Marlena Shaw, John Abercrombie, Peter Erskine, Marc Johnson, Tim Hagans, and John Fedchock
1991: Chick Corea Elektric Band and Marlena Shaw
1992: New York Voices and Jack DeJohnette Trio
1993: Bobby Watson and Moore by Four
1994: Joe Henderson Trio and Jon Hendricks & Co.
1995: Cassandra Wilson and John Harmon
1996: Joe Lovano, Gunther Schuller, Janis Siegel, and Fred Hersch
1997: Diana Krall, Jon Faddis, Slide Hampton, and Jimmy Heath
1998: New York Voices and Marcus Roberts
1999: Kevin Mahogany and Arturo Sandoval
2000: Dave Holland Quintet, Nancy King, and Steve Christofferson
2001: Bobby McFerrin and Uri Caine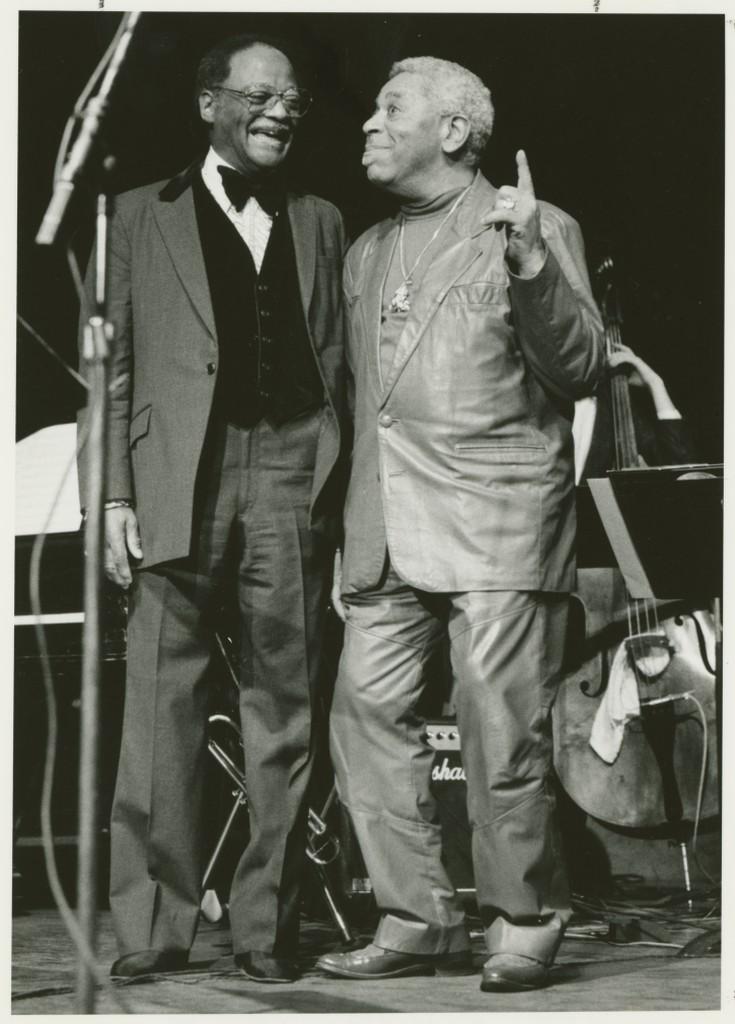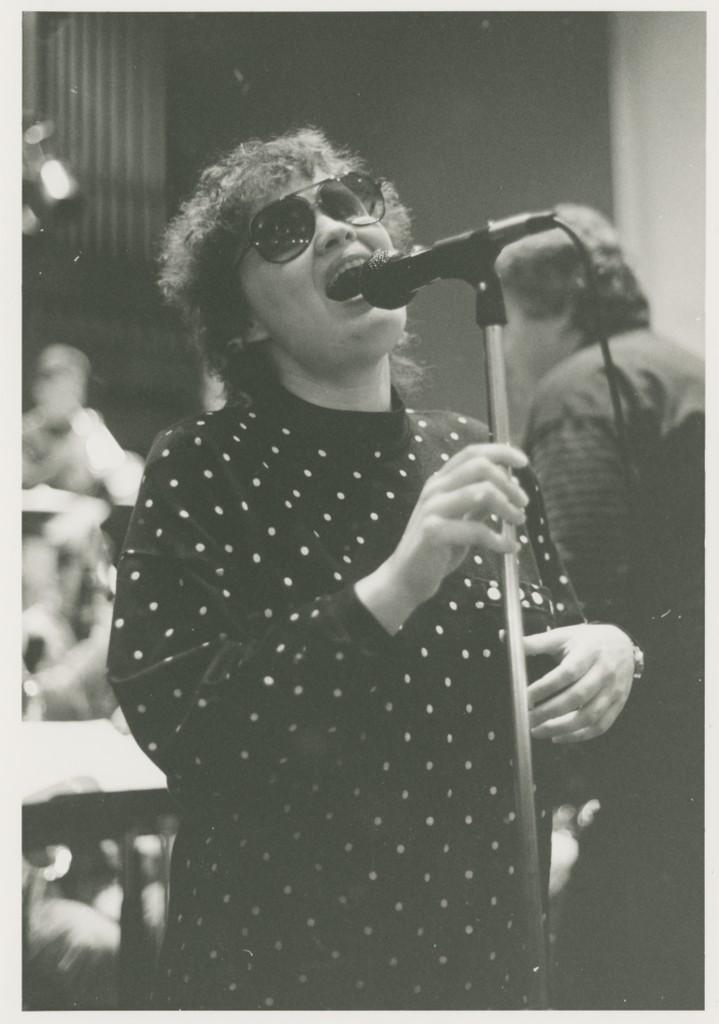 2002: Wayne Shorter, Danilo Perez, John Patitucci, Brian Blade, and Dianne Reeves
2003: Kurt Elling, Lars Jansson, and the Mingus Big Band
2004: Eliane Elias Trio, Marc Johnson, and Tim Hagans
2005: Jane Monheit, Kenny Wheeler, Matt Harris, Steve Houghton and Clay Jenkins
2006: Jon Hendricks and LHR Redux, Wycliffe Gordon, and Chris Vadala
2007: Patricia Barber and the Branford Marsalis Quintet
2008: New York Voices and Ingrid Jensen
2009: Steve March Tormé, Brian Lynch, Joel Frahm, Geoffrey Keezer, Ike Sturm and Zach Harmon
2010: Luciana Souza and Conrad Herwig
2011: Tierney Sutton Band and John & Gerald Clayton
2012: Kurt Elling and Maria Schneider Jazz Orchestra
2013: Kate McGarry and The Yellowjackets
2014: Terri Lyne Carrington's Mosaic Project and Peter Erskine
2015: Cyrille Aimée and Rufus Reid Quartet
2016: Luciana Souza and Children of the Light: Danilo Perez, Brian Blade and John Patitucci
2017: Lizz Wright and Storms/Nocturnes Trio: Geoffrey Keezer, Joe Locke and Tim Garland
2018: Regina Carter Quartet and Vanguard Jazz Orchestra
2019: The Miguel Zenón Quartet
2021: Dave Rivello and Ike Sturm + HEART, featuring guest Donny McCaslin
2022: Samara Joy and Liam Teague