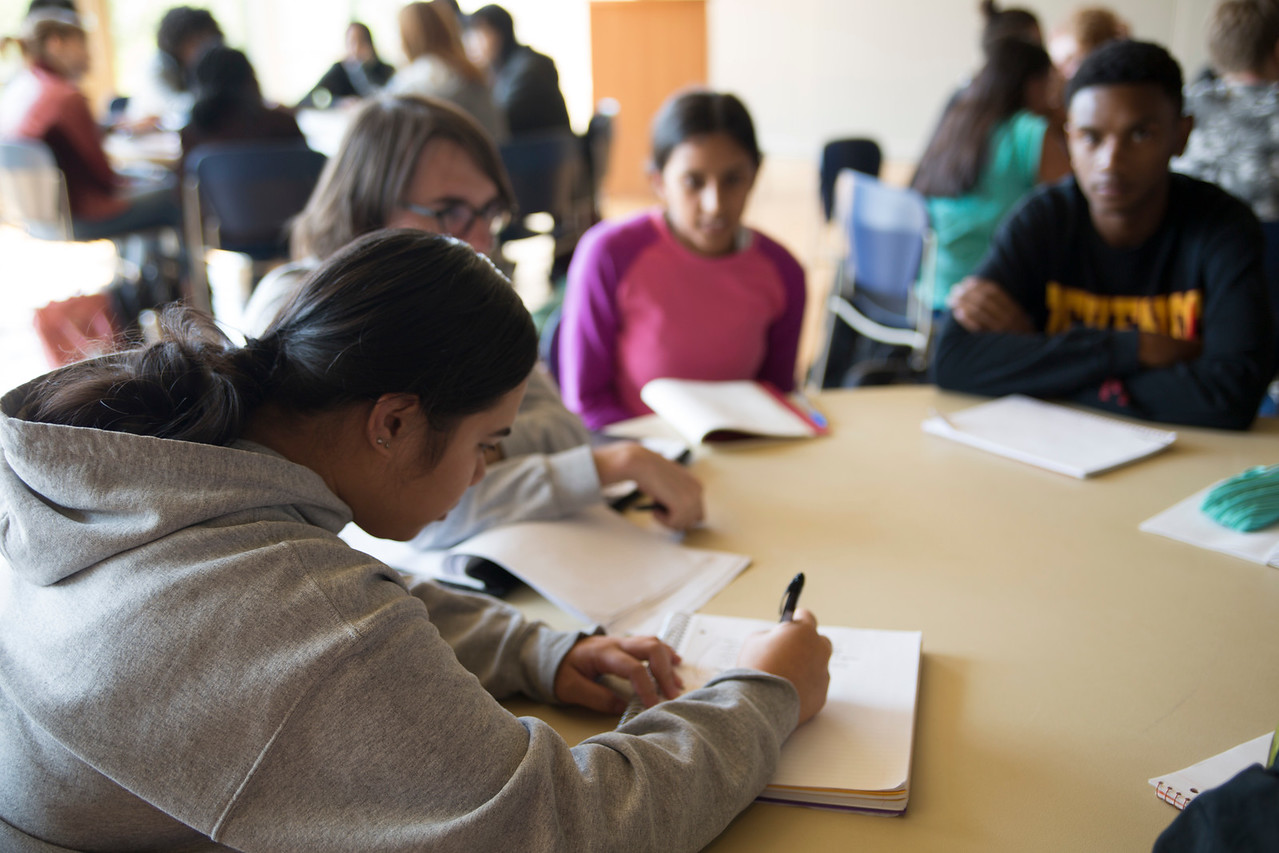 Summer Institute Seminar (required)
The SI Seminar is modeled after Lawrence's distinctive First Year Studies Program, a multidisciplinary course in liberal learning taken by all Lawrence first-year students in the fall and winter terms. First Year Studies engages students in a variety of learning experiences through exploration of works from the visual and musical arts, sciences, social sciences, and the humanities. As an introduction to liberal learning, First Year Studies emphasizes close, critical reading and intellectual engagement with the works. An important goal of the course is for students to develop the ability to express intelligent and intelligible reactions to the works in open discussions and in written papers. Students ultimately gain a comprehensive view of different approaches to the acquisition of knowledge and, at the same time, learn to be successful students at Lawrence.
The SI Seminar offers students an opportunity to acquire the skills needed for completing excellent work in First Year Studies and all of their Lawrence courses. Through engaged learning in the SI Seminar, students enhance their critical-thinking skills, enabling them to conceptualize in writing and discussion the main ideas present in the works studied. As a consequence, students acquire the confidence to serve as leaders in the Lawrence classroom, enhancing the learning experience of all Lawrence students.
Choose one elective from the following:
Topics in Psychology (elective)
Topics in Psychology is an exploration of the multifaceted world of the psychological sciences. As an area of study, psychology comprises the current body of knowledge about human and non-human mind and behavior. As a science, psychology involves the discovery of that knowledge through the empirical methods that researchers use to study behavior, thought, emotions, and experience. As a profession, psychology involves the application of that knowledge to promote human welfare. Together, students and faculty examine the interconnections between these various aspects of psychology in order to become familiar with the science of behavioral and mental processes.
In this course, students discuss theories and research findings from many areas of psychology that will very likely change the way they think about themselves and the world around them. To promote further personal growth, students are encouraged to ask questions and to offer their input and opinion in class discussions. This course allows students to experience psychology from a personal perspective. To that end, students engage in topical demonstrations, explore video and other media, and examine personal experiences that illustrate the research findings and psychological theories covered in the course.
Topics in Psychology emphasizes the close reading, critical thinking, note-taking, and examination skills necessary for success in larger lecture courses offered at Lawrence.
Starting STEM Savvy (elective)
STEM career paths require quantitative reasoning, critical thinking skills, and problem-solving skills. This topics course is an introduction to being a STEM major that introduces students to methods of thinking and problem-solving while exposing students to broad STEM topics. Activities include group discussions from popular science articles/media, activities to help students foster learning new and helpful study skills, mathematics assessment (via ALEKS placement exam) and reflective practices to help students understand and plan their college trajectory.
Dance + Place (elective)
Dance + Place is about making connection through movement. This studio course introduces students to dance as an embodied practice, academic study and a process of investigating and making. Through viewing, physically moving, discussion, written and verbal conversation, we investigate the knowledge that is grounded in the body and discovered through movement. Topics in this class include: exploring the basic elements of contemporary dance and choreography, strengthening our own artistic voice and deepening our collaborative skills through solo/ensemble practice. Emphasis is placed on moving and dancing a lot, getting sweaty in order to build strength and stamina in the body/mind. Dances will be made in and around campus as a method of orienting incoming students to the geography of place, the geography of the body. There's no experience with dance or movement needed for this class!
If you've read enough and want to enroll in Summer Institute follow the link above. If you still have questions, check out our FAQ page.