Here is a sampling of Lawrentians—some recent grads, some many years removed from their time on campus—who represent our shining lights. This list could go on for many pages, but we wanted to highlight 20 who represent (or represented) the brilliance we see from our alumni every day.
---
Derrell Acon '10
The arts leader, performer, and activist played a starring role in Long Beach Opera's debut of The Central Park Five, a jazz-infused opera that gained national attention and would go on to win a 2020 Pulitzer Prize. The former Fulbright recipient is the associate artistic director for the opera and also serves as associate director and creative producer of Heartbeat Opera. He is the co-founder of Black Opera Alliance.
Nana Baffour-Gyewu '94
He serves as CEO, chair, and chief culture officer of Qintess, a global technology company with operations in the United States, Brazil, Chile, Colombia, United Kingdom, and Spain. He also is chair of Twins for Peace, a sustainable footwear company based in France with a history of activist entrepreneurship.
Jennifer Baumgardner '92
The author, lecturer, and filmmaker has been hailed as one of the nation's most prominent voices on feminism. She's written for and/or edited Ms. magazine, Harper's, The Nation, Real Simple, Glamour, Elle, and National Public Radio's All Things Considered. She's authored or co-authored a number of books on feminism and bisexuality and produced the films I Had an Abortion and It was Rape.
Lisle Blackbourn '25
The former Lawrence College football player would become the third coach in the history of the Green Bay Packers. His tenure lasted from 1954 to 1957. While his teams did not put up impressive records, he was instrumental in drafting players who would go on to establish the Packers as a dynasty in the 1960s, among them Forrest Gregg, Bart Starr, Paul Hornung, and Ray Nitschke. He later returned to the Packers as a scout. He died in 1983.
Louis B. Butler Jr. '73
He is a former justice of the Wisconsin Supreme Court, having served from 2004 to 2008. He is the first African American to serve on the state's Supreme Court.
Lee Chemel '65
A longtime television producer in Los Angeles, she worked on such iconic shows as Family Ties, Murphy Brown, Northern Exposure, Spin City, Arrested Development, The Bernie Mac Show, Gilmore Girls, and The Middle. She's been nominated for an Emmy Award four times.
Shelley Davis '92
In 2020, she became the CEO and president of the Chicago-based The Coleman Foundation. The foundation invests about $8 million a year in programs that advance personal empowerment and well-being for residents of the Chicago metro area.
Dale Duesing '67
An icon of the opera world, Duesing has been an in-demand baritone for five decades. He's performed on the world's biggest stages and took home a Grammy Award in 1993.
J. Thomas Hurvis '60
The founder and chair of Old World Industries has been a generous philanthropist for decades and has long advocated for education initiatives.
Bruce Iglauer '69
The music buff turned his love of the blues into Alligator Records, a Chicago-based record label that marked its 50th year in 2021. He is a legend in the world of the blues, recording and supporting such artists as Albert Collins, Marcia Ball, Robert Cray, Koko Taylor, Shemekia Copeland, and Charlie Musselwhite, among others.
Four Lawrence alumni have been appointed U.S. ambassadors by presidents:
Walter North '72

was U.S. Ambassador to Papua New Guinea, the Solomon Islands, and the Republic of Vanuatu from 2012 to 2016.

Christopher Murray '75 was the U.S. Ambassador to the Republic of the Congo from 2010 to 2013;.
David Mulford '59 served as U.S. Ambassador to India from 2004 to 2009.
Shaun Donnelly '68 was U.S. Ambassador to Sri Lanka from 1997 to 2000.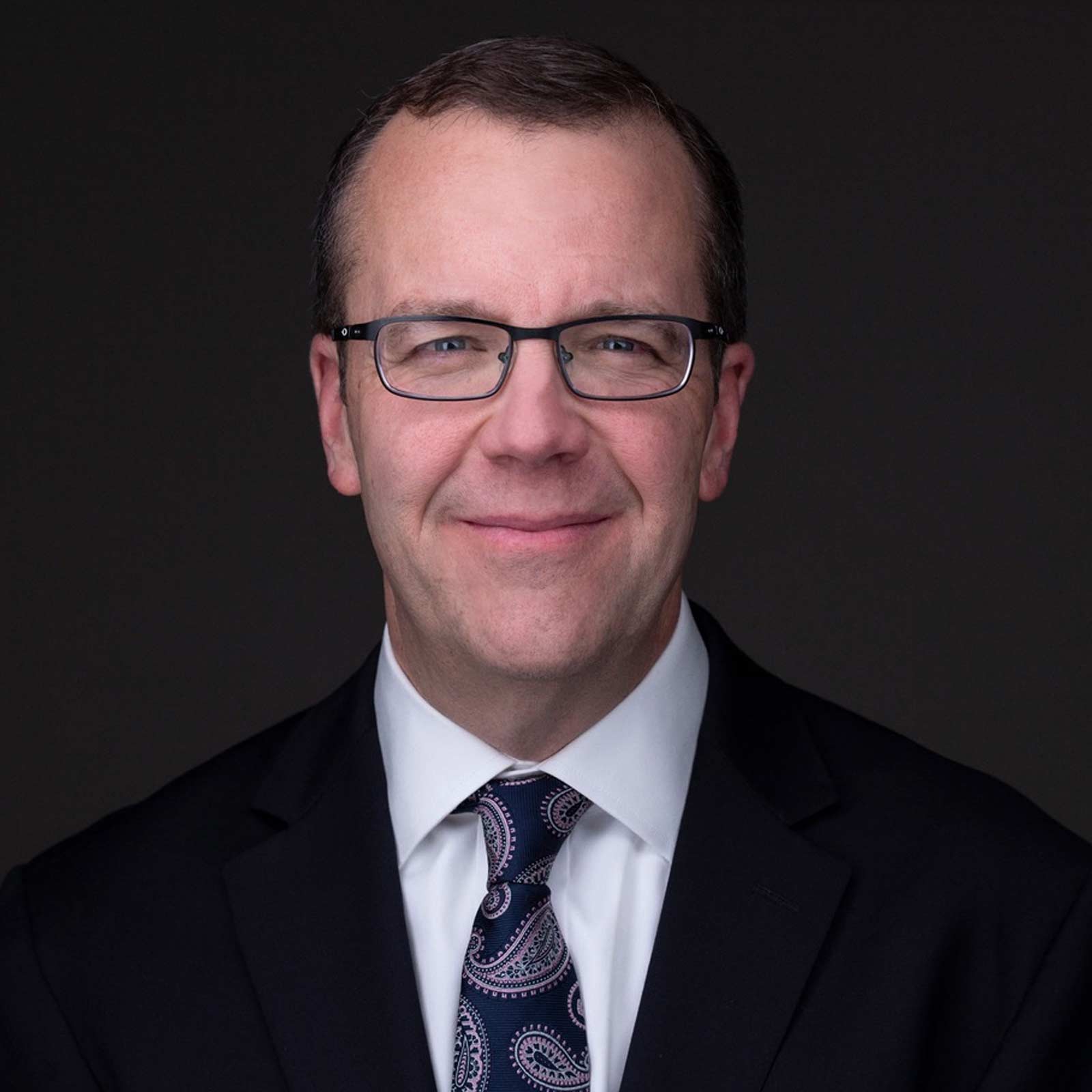 Glen Johnson '85
The longtime journalist—he reported for the Boston Globe and Associated Press, covering five presidential elections—flew around the world (and then some) after becoming the senior communications officer for Secretary of State John Kerry, who had been appointed by President Barack Obama. He served from 2013 to 2017, accompanying Kerry as he traveled the globe. Johnson would document the journey in a 2019 book, Window Seat on the World.
Barbara Lawton '87
A successful businesswoman and politician, she would serve as Wisconsin's lieutenant governor from 2003 to 2011. She co-founded Issue One, a nonprofit focused on reducing the influence of well-financed special interests in politics, and served as president and CEO of Americans for Campaign Reform.
Marjorie Liu '00
A New York Times-bestselling author, she writes comics for Marvel and has been honored many times over for her Monstress comics series from Image Comics. Her Marvel comics have included X-23, Black Widow, Han Solo, Dark Wolverine, and Astonishing X-Men. The Monstress series has earned her multiple Hugo Awards, British Fantasy Awards, the Harvey Award, and five Eisner Awards. She also teaches comic book writing at MIT.
Terry Moran '82
The longtime television journalist for ABC News currently serves as a senior national correspondent for the network. He has worked as a chief foreign correspondent and chief White House correspondent and previously co-anchored ABC's Nightline news program.
Campbell Scott '83
The actor and director has had a long and impressive Hollywood career, starring in such films as Singles, The Amazing Spider-Man, Longtime Companion, Roger Dodger, and Secret Lives of Dentists. He also had a number of recurring roles in television, including House of Cards. He's directed Big Night, Off the Map, and Company Retreat. His father was the legendary actor George C. Scott, and his mother was the legendary actress Colleen Dewhurst, a Milwaukee-Downer alumna and former Lawrence trustee.
Janet Steiger '61
She served prominent roles in the federal government during the 1980s and '90s. She was named to the Postal Rate Commission in 1980 by President Jimmy Carter and served as its chair from 1981 to 1989. She was then named chair of the Federal Trade Commission in 1989 by President George H.W. Bush, serving until 1995. She died in 2004.
Thomas A. Steitz '62
He was one of the giants of biochemistry. His research on the structure of ribosomes earned him the 2009 Nobel Prize in Chemistry. The Thomas A. Steitz Hall of Science on the Lawrence campus was named in his honor in 2010. He died in 2018.
Heidi Stober '00
A gifted lyric soprano, she has earned worldwide praise, performing on the biggest opera stages in the world. A longtime resident of Germany, she continues to deliver stunning performances on both sides of the Atlantic.
Bajabulile Swazi Tshabalala '89
The senior vice president of finance and CFO for African Development Bank Group in South Africa, she was recently listed as one of the 100 most influential African women in 2020 by Avance Media.
Madhuri Vijay '09
A native of India, she set her 2019 debut novel, The Far Field, in Bangalore, a metropolitan area in southern India where she grew up, and the more remote, mountainous regions of Kashmir. The novel was immediately lauded by critics, earning stellar praise from major publications, being long-listed for the Carnegie medal in fiction, and short-listed for the JCB Prize for Literature, among other honors.