Shuk-Ki Wong
---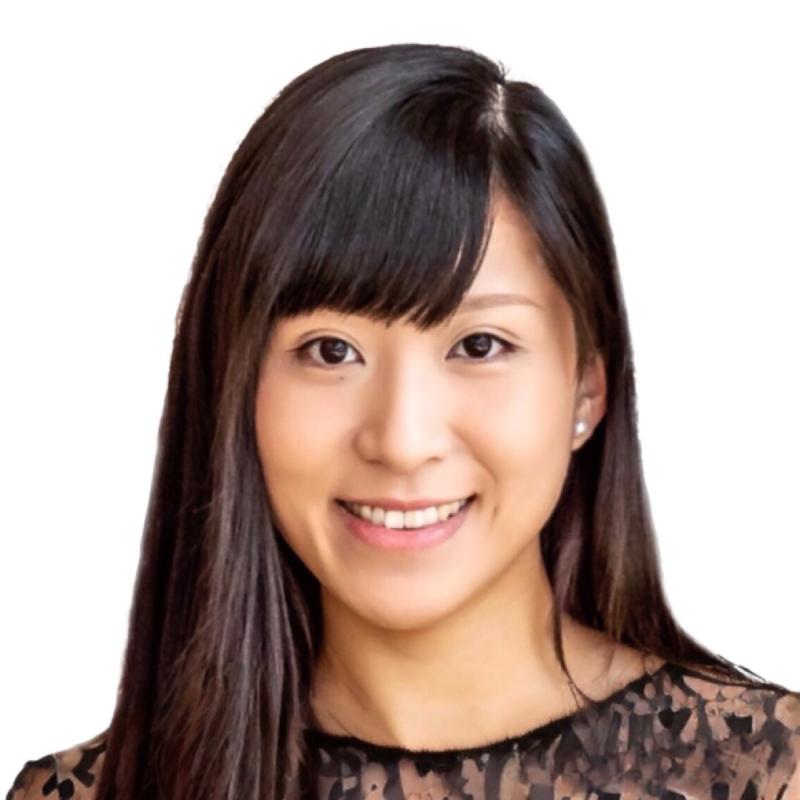 Campus Address
Academy of Music
Lawrence Community Music School
Title
Teacher of Piano and Lecturer of Music
About
Dr. Shuk-Ki Wong has performed internationally in Australia, Portugal, and Germany, and has named as prize winners in Schubert Club Competition (MN), Robert Buchannan Beardsley Competition (IN), University of Wisconsin Beethoven Competition and Concerto Competition (WI), to name a few. An active performer, Wong has appeared as soloist in Coimbra World Piano Meeting (Portugal), Interharmony Music Festival (Germany), Purdue Asian American and Asian Resource and Cultural Center (AAARCC) InspirAsian concert and multicultural concert. As a collaborator, Wong performs regularly with University of Wisconsin faculty and visiting artists; she was also a member of the Perlman Trio––an ensemble sponsored by the UW Perlman Piano Trio Fund. Highlights include the world premiere of Daniel Kessner's Metamorphoses with Daniel Grabois, Associate Professor of Horn at UW, guest artist appearance at Pictures at a Gender Exhibition collaboration that explores gender identity through musical theatre performance hosted by Christopher Cayari, Associate Professor of Music Education at Purdue University, as well as a collaboration with James Dekle, artist-in-residence of Purdue Black Cultural Center, at Purdue Asian American and Asian Resource and Cultural Center Lunch & Learn program.
Dr. Wong's research interest centers around intercultural pedagogy with an emphasis on underrepresented Chinese keyboard literature and folk tunes, living women composers, as well as Asian and Asian American identities through performing arts and music education. She maintains an active research profile and has been invited to speak at numerous conferences from regional, national, to international levels, such as the Wisconsin Music Teachers Association Conference, Music Teachers National Association Piano Pedagogy Symposium, National Conference on Keyboard Pedagogy Piano Conference, College Music Society Regional and National Conferences, World Piano Conference (Serbia), and Intercultural Piano Pedagogy Project Symposium (Germany).
Wong's scholarly research has been highlighted in forums and diversity, equity, and inclusion resource platforms in national music associations. Wong's blog post, 5 Reasons You Should Include Asian Repertoire in Your Studio, discusses the current landscape of concert programming, the significance of diversifying standard repertoire and its impact on Asian and Asian-identified students, was published on NCKP Piano Inspires Discovery page. Wong's article, Embracing Diversity in Your Studio: Pedagogical Approaches in Intercultural Piano Teaching, explores the interpretation of Chinese musical elements and discovers creative pedagogical approaches in underrepresented Chinese keyboard repertoire, was included in MTNA Within the Studio, a resource that assists music teachers to foster a more diverse and inclusive studio teaching environment.
An advocate in promoting diversity, equity and inclusion in the arts, Dr. Wong co-founded the inaugural music program at Purdue Asian American and Asian Resource and Cultural Center (AAARCC), where she hosted bi-weekly music appreciation series, established and directed Purdue's first-ever music collective that explores sound and musical expressions of Asian American lived experiences, as Artist-In-Residence at the AAARCC. Wong also co-organized cross-departmental events to raise awareness of cultural diversity (e.g., Lunch & Learn program and Lunar New Year Gala) and led recruitment of Asian and Asian-American students to the Purdue community. Thrive to provide accessible music education to the community, Wong brings piano education to high-risk youth, students from economically disadvantaged families, students with disabilities, and underserved students in remote areas through programs of UW-Madison Piano Pioneers Program, UW Community Music Lessons Programs and Madison Conservatory of Music.
Dr. Wong has taught at Purdue University, Purdue Asian American and Asian Resource and Cultural Center (AAARCC), University of Wisconsin-Madison, Madison College, and Western Technical College. She holds a doctoral degree in piano performance and pedagogy from the University of Wisconsin-Madison, under the supervision of Christopher Taylor and Jessica Johnson.
Education
D.M.A., Piano Performance and Pedagogy, University of Wisconsin-Madison
M.M., Piano Performance, University of Sydney
B.M., Piano, Hong Kong Academy for Performing Arts