Karen Leigh-Post
---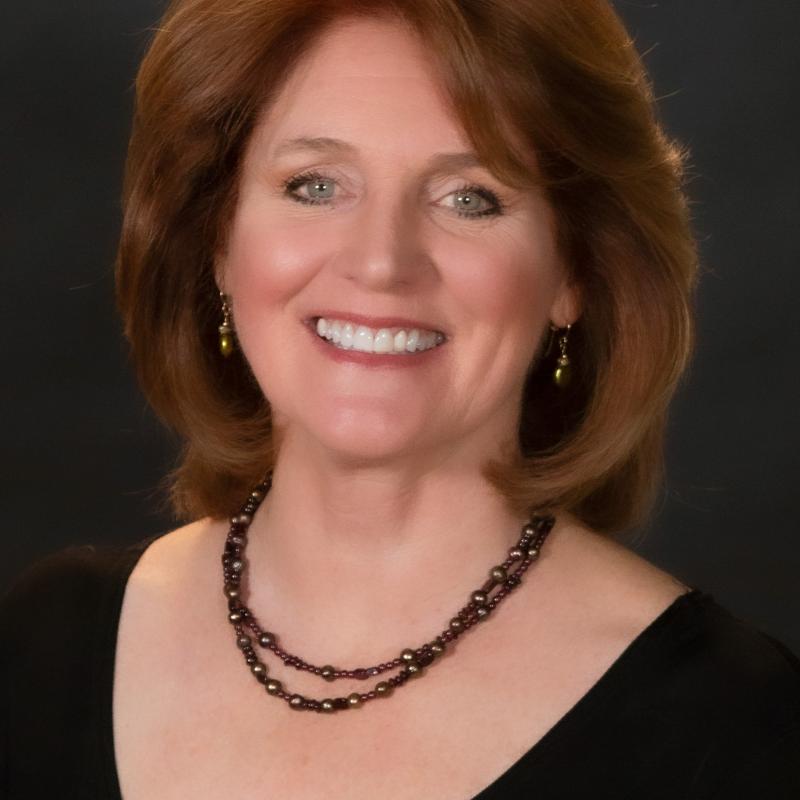 Campus Address
Music-Drama Center
Room 143
Conservatory of Music
Title
Professor of Music and Teacher of Voice
About
Dr. Karen Leigh-Post, Professor of Music, Applied Voice, and Voice Science and Pedagogy, is an internationally recognized as a pioneer in the application of cognitive neuroscience in the voice studio, Dr. Leigh-Post's ground-breaking volume, Mind-Body Awareness for Singers: Unleashing Optimal Performance (Plural Publishing, 2014), is "highly recommended to scientists and singers" (Timothy Petersik, PhD) and is proclaimed to be a "significant contribution to the field — a must read for every singer and teacher of singing" (Constance Chase). Encouraged to "keep spreading the message," recent publications include the highly anticipated article, "Perspectives on Perception for Optimal Performance," Journal of Singing, Vol 78, Issue no. 2 and her contribution to So You Want To Sing with Awareness (2020), Awareness and Optimal Performance, which is "a fantastic chapter…rich and full of information…presented with clarity" (Susan Yarnall Monks, President EVTA) and is recommended "required reading for every voice pedagogy student" (Debra Greschner, JOS review).
"An excellent clinician," Dr. Leigh-Post's workshops and presentations at national and international conferences have been described as "whimsical, intelligent, practical and brilliantly communicated" (Pat Wilson), and "charming, amusing, but dispensing valuable information every second.…highly intelligent artist with a matching intellectual curiosity" (Shirlee Emmons LU '44).
Dr. Leigh-Post is delighted to contribute this area of expertise to the exceptional voice science and pedagogy program developed for Lawrence by Kenneth Woods Bozeman, Professor Emeritus. Having earned a Doctor of Musical Arts degree under the tutelage of master teacher and author, Shirlee Emmons (Power Performance for Singers), who inspired her research in optimal performance, she likewise hopes to inspire a life-long curiosity for learning in her students.
Her long-standing passion for teaching in the applied voice studio is matched only by that for her passion for the performance art itself. A two-time winner of the regional Metropolitan Opera National Council Auditions Outstanding Mezzo Award, European critics described Ms. Leigh's Carmen as "a very attractive heroine with a striking mezzo soprano," and commended the "well-formed supple lines of her Venus" (Tannhäuser), while her dramatic portrayal of Maria Callas (Master Class) was heralded as "brilliant in her depth of character."
Additional credits include Il Barbiere di Siviglia, Ariadne auf Naxos, Die Fledermaus, Cosi fan Tutte, Le Nozze di Figaro, Madama Butterfly, Hänsel und Gretel, The Mikado, A Death in the Family, West Side Story, and Die Dreigroschenoper with Gisela May. Ms. Leigh's concert appearances include several PBS broadcasts, from the tradition of Mozart with the St. Paul Chamber Orchestra to the songs and arias of Bernstein at Lincoln Center, and embrace the intimate chamber works of Loeffler, Respighi, and Ibert as well as the orchestral settings of Ravel's Shéhérazade and Martin's Cornet, to name but a few.
Her commitment to the promotion of American art music and its composers is evidenced throughout her operatic and concert career. Most notable, however, is her anthology American Art Song for the Sacred Service, which brought to light more than twenty new songs by as many composers, including Stephen Paulus, Libby Larsen, and Lori Laitman (Leigh-Post, ed., Classical Vocal Reprints).
If you would like to schedule a virtual lesson or ask any question about Lawrence's voice program, please email me at Karen.leigh-post@lawrence.edu. If you'd like to plan an in-person lesson, please reach out to marykate.e.smith@lawrence.edu with your request and we will schedule it, along with a tour and an opportunity to get to know our school better.  Looking forward to hearing from you!