Nani Agbeli
---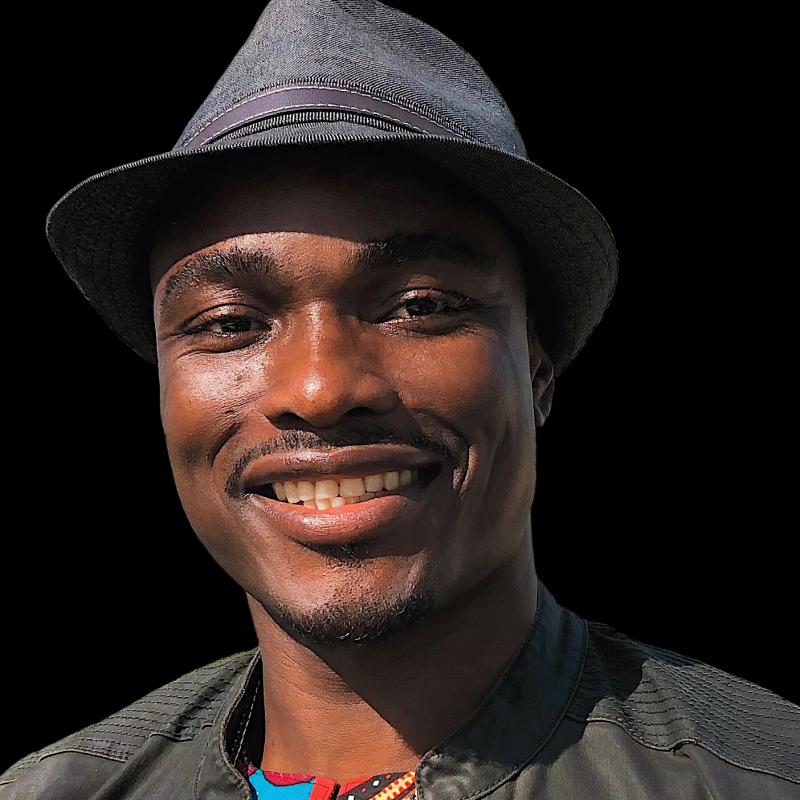 Campus Address
Music-Drama Center
Conservatory of Music
About
Nani Agbeli, Director of Kinkaviwo, The Ghanaian Drumming and Dancing Ensemble, is a distinguished traditional Ghanaian musician and historian, has earned a reputation as one of his generation's most accomplished performers due to his impeccable precision, athleticism, and captivating stage presence. Born into a family of influential drummers, dancers, and singers in Ghana's Volta region, Agbeli's father, the late Godwin K. Agbeli, was a renowned performer with the Arts Council of Ghana Folkloric Company and served as the chairman of the Ghanaian National Association of Cultural Groups.
 
Agbeli's extensive training began with his father, and he later honed his skills studying under his brothers and other accomplished artists at the National Arts Center in Accra. For many years, he led the award-winning cultural troupe Sankofa Roots II, and he later served as the principal drum and dance instructor for nine years at his father's Institute, the Dagbe Cultural Center, which provides comprehensive training in Ghanaian traditional arts to students both domestically and internationally.
 
Agbeli's expertise, experience, and passion for traditional Ghanaian music and culture make him a highly respected and sought-after performer and educator in the field, and his contributions to the preservation and promotion of Ghanaian cultural heritage have garnered widespread recognition.
 
Nani is an accomplished artist and educator whose professional aspirations include integrating West African music and dance with creative multi-arts initiatives in percussion, dance, music, history, culture, healing, and choreography.
 
Nani has an extensive background in teaching Ghanaian drumming and dancing and leading performing ensembles at prestigious institutions. He has been working with the Lawrence Conservatory since 2006. Besides Lawrence, he has taught at other prestigious institutions such as Tufts University, Lane Tech College Prep, California Institute of the Arts, and Harvard University. He has also been a faculty member at the Edna Manley School in Jamaica. Nani has also held artistic residencies at numerous schools, including Berklee College of Music, Berwick Academy, Bowling Green University, Williams Elementary School, and the University of Virginia.
 
Currently, Nani is a the Director of Kinkaviwo, the Ghanaian drumming and dance ensemble at Lawrence University and the Director of traditional Ghanaian West African music, dance, and history at Pomona College. While he is most recognized for his expertise in traditional Ghanaian music and history, Nani is also a talented artist who excels in textiles, painting, web design, and computer graphics.
Years at Lawrence
2006-present