Brigetta F. Miller (she/her)
---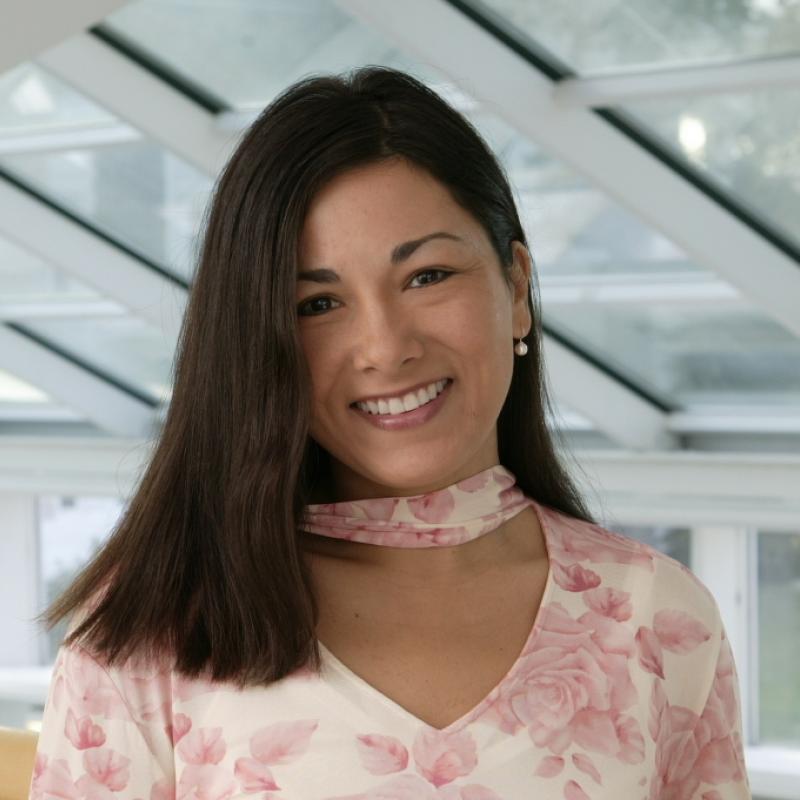 Campus Address
Brokaw Hall
Room 108
Conservatory of Music
Title
Associate Professor of Music
About
Brigetta is an Associate Professor of Music at Lawrence University and is praised for her strong contributions in teaching both Music Education and Ethnic Studies.  Professor Miller is an enrolled member of the Stockbridge-Munsee (Mohican) Nation and a descendant of the Menominee in Wisconsin.  She received the 2022 Award for Excellence in Teaching, among the highest honors given at Lawrence. The award citation states, "she embodies the promise of Lawrence University as a place that uniquely values the arts, liberal arts, diversity, and inclusion."
Her research interests focus on contemporary issues facing Native American communities today, with an emphasis on decolonizing learning spaces through the lens of Indigenous knowledge systems and pedagogy in education. She pays particular attention to empowering others to identify the Native American narrative often invisible in school curriculum and popular culture. Deepening understanding about race and ethnicity, structures of colonialism in higher education, and embracing connections across academic disciplines are important components of her work. Prof. Miller was recently featured as one of Wisconsin's 39 Most Influential Native American Leaders https://madison365.com/wisconsins-39-most-influential-native-american-leaders-part-1.
Brigetta supervises undergraduate pre-service teachers in area schools and is passionate about integrating inclusive best practices into all of her coursework within the liberal arts and sciences context. She remains in demand as a speaker of diversity-related issues at state, national, and international conferences. She was recently featured in the June 2023 issue of the Fox Cities Magazine in an article titled, "Commemorating Native American Culture: Honoring Our Past, Present, and Future." https://foxcitiesmagazine.com/departments/commemorating-native-american-culture/
Prof. Miller has been invited to speak at the inaugural 2023 Decolonizing the Music Room: BBIA Music Education Symposium in Fort Worth, Texas - a nonprofit organization centering Black, Brown, Indigenous, and Asian voices in music education and related fields. She was invited as a guest presenter at the 2022 Wisconsin Music Educators Association state conference with a session titled, "Meeting Social Justice Standards Through Indigenous Ways of Musiking".
She currently serves as a co-advisor for LUNA (Lawrence University Native Americans), a student organization focused on empowering and supporting Indigenous students to successfully navigate the college experience. Both she and her students are included on the "This Is Lawrence: Indigenize Education" video featuring an Indigenous Land Project mural created in collaboration with photographer Matika Wilbur (Swinomish/Tulalip) of Project 562, a multi-year national photography project dedicated to photographing contemporary Native American communities in the United States. This creative, consciousness-shifting work will be widely distributed through national curricula, artistic publications, exhibitions, and online portals.
Brigetta also has an excellent track record of being an action-oriented leader and collaborator. The latest renaming of the Kaeyes Mamaceqtawuk plaza dedication and Otāēciah art sculpture revealed her vision across multiple university departments and external communities, by sharing expertise on Indigenous protocols and ways of knowing with others, within a deeply shared environment. https://youtu.be/D_v4bAfgIlY
Dedicated to service and community engagement, she has a passion for mentoring university students from underrepresented groups.  She has served as a Posse Foundation faculty mentor for a cohort of ten students from New York City, a merit-based program dedicated to changing the face of leadership in America by developing outstanding undergraduate leaders from diverse backgrounds.  She has also worked as a writing instructor and member of the Academic Steering Committee for the College Horizons Scholars Program based in New Mexico, an innovative academic success program designed to address retention and bolster the number of Native American, Alaskan Native, or Native Hawaiian students who enter and stay in the PhD pipeline.
Professor Miller has participated as a facilitator for the ACM Faculty Fellows Program for a Diverse Professoriate Annual Summit in Chicago, a seven-year initiative addressing barriers to faculty diversity in the humanities, humanistic social sciences, and arts, especially in the context of liberal arts colleges.  She has received Lawrence's 2000 Young Teacher Award, "given annually to an untenured member of the faculty who has demonstrated excellence in the classroom and the promise of continued growth."  Click here to view her faculty profile which was published in the Lawrence Today magazine.   
As a first-generation college student herself, she remains hopeful the renewed commitment to creating a more inclusive wholistic learning environment at Lawrence will make it possible for all students to belong, thrive, and become their absolute best selves.
In her free time Brigetta enjoys spending quality time with her son and good humored strong-willed cat named Wayne.
Education
EdD in Educational Leadership with an Indigenous Studies emphasis from Alverno College, in progress.

MM in Music Education with a Kodaly emphasis from Silver Lake College, 2001.

BM in Music Education with a choral/general/instrumental emphasis from Lawrence University, 1989.
Years at Lawrence
1996-present