Fall 2022 Exhibitions
September 23 - November 18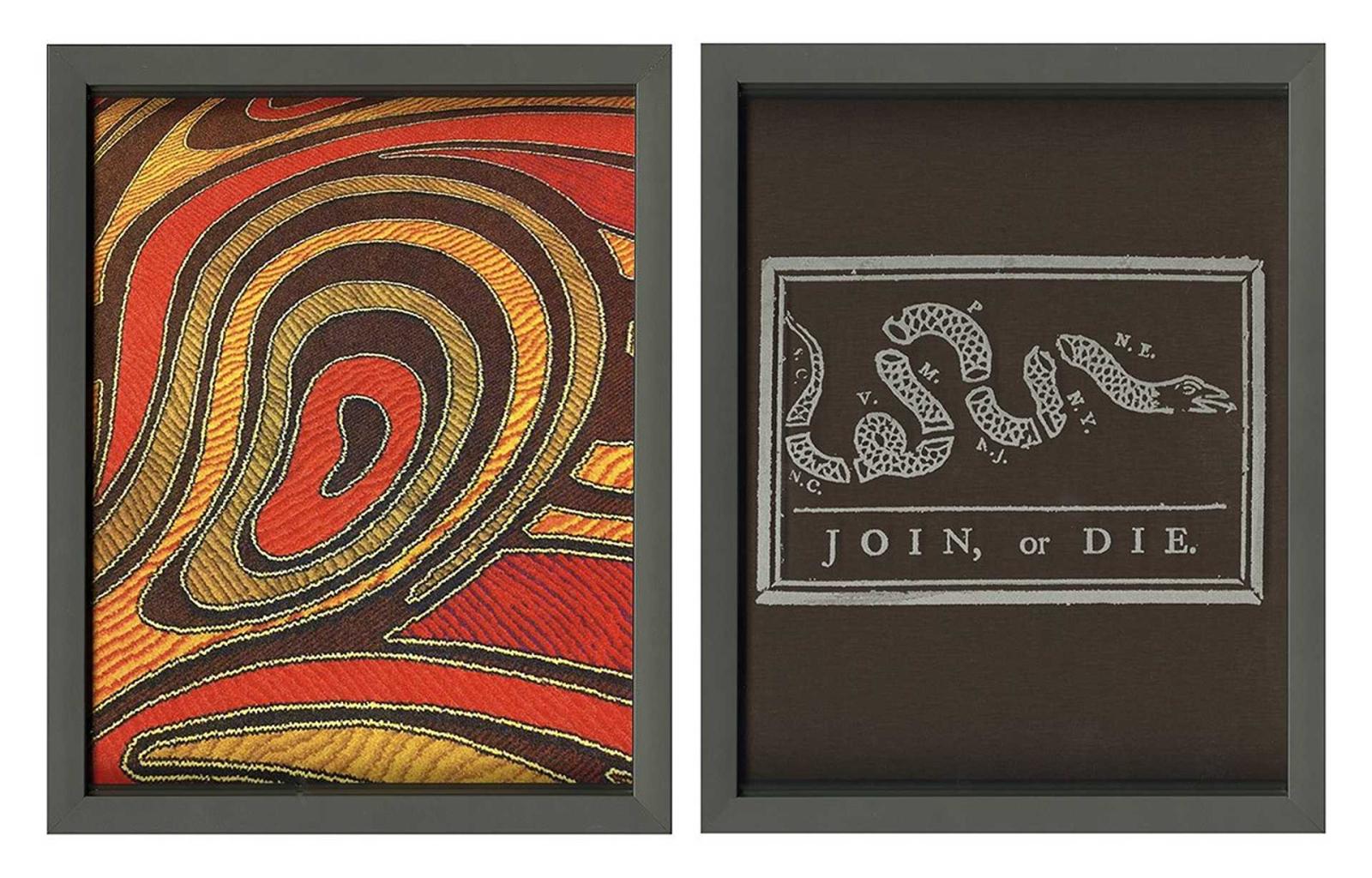 175th Anniversary Exhibition
Leech Gallery
A collaboration between the Wriston Art Galleries and the University Archives to celebrate the 175th Anniversary of Lawrence University's founding, this exhibition focuses on the built environment of the campus. It features artworks, photographs, documents, and material culture featuring Main Hall, Ormsby Hall, Underwood Observatory, Peabody Conservatory of Music, and the Memorial Chapel, as well as historical maps of campus.
Tom Jones (Ho-Chunk), Remnants
Hoffmaster Gallery
In his Remnants series, Ho-Chunk photographer and UW-Madison art faculty member Tom Jones re-appropriates imagery from historical documents such as newspapers, etchings, and ledger drawings, engraving them on glass and laying them over photographs of patterned carpets and textiles taken at Indian casinos throughout the United States.
This exhibition offers visitors a deeper exploration of the ways American Indians have been visually represented in historical popular culture and also raises crucial questions about these depictions of identity. The dialogue between the engraved images and the vibrantly colored carpets in the photographs encourages reflection about events in U.S. history and the future for Indian communities with casino revenues.
Where is Black Art _____
Kohler Gallery
This exhibition features select artworks by Black artists in the Lawrence University art collection, complemented by artworks on loan from the Art Bridges Foundation. The loan expands the scope of the exhibition in terms of form and media, art historical chronology, and representation of women artists. Where is Black Art _____ poses important questions about Black visual arts; the where in the title starts the conversation, asking viewers to consider the two institutional art collections from which the works are drawn.
Other areas of inquiry include: the place of works by Black artists on a university campus; how Black art can be taught, researched, displayed, and talked about; the messages and ideas that artworks by Black artists visually convey, and how they do so; and new ways of thinking, writing, and learning about Black art in museum exhibitions and elsewhere. exhibitions and elsewhere.
---
2022-2023 Exhibitions
The Wriston Art Galleries showcases new exhibits each term of the academic year, as well the annual Senior Art Show.