Ice skates, gloves, and the warmest of hats are all part of winter term at Lawrence. It might be getting cold out there, but don't forget that winter term on campus also is a magical time. 
There are fun things to do all over campus (skating on Ormsby Lake, anyone?). That includes the events calendar, which gets particularly robust in winter term. Here are nine exciting things happening on campus this winter term, beginning with Monday's celebration of Dr. Martin Luther King Jr. Day.    
1. MLK outreach and celebration
Every year the Center for Community Engagement and Social Change (CCE) hosts a day of service in honor of King. As Lawrentians take time out of their classes to recognize the great work of MLK, the CCE provides a space for Lawrentians to give back to their community and learn about King's legacy. The full list of events happening on MLK Day is available on the CCE section of the Lawrence web site.  
To wrap up the day, the 29th annual Fox Cities Dr. Martin Luther King Jr. Celebration, co-sponsored by Lawrence and African Heritage Inc., will be held at 6:30 p.m. in Memorial Chapel.
Dr. Simon Balto, an assistant professor of history and African American studies at the University of Iowa, will deliver the keynote address. It also will feature the music of Rev. Sekou.
Balto holds a degree from the University of Wisconsin. He wrote the book, "Occupied Territory: Policing Black Chicago from Red Summer to Black Power," and his writing has appeared in TIME magazine, the Washington Post, and other popular and scholarly outlets.
The event also will feature tributes to the late Ronald Dunlap and Henry Golde. MLK youth essay contest winners will be honored, and the recipient of the annual Jane LaChapelle McCarty MLK Community Leader Award will be announced.
2. Great Midwest Trivia Contest 
What has been fun, trivial, exhausting, and ongoing at Lawrence since 1966? That is correct, the Great Midwest Trivia Contest. It's billed as the world's longest running trivia contest because of its tradition of having the final question of the contest serve as the first question of next year's contest. This year is no different, with the much-anticipated trivia contest starting Jan. 24 at precisely 10:00:37 p.m. and ending at midnight on Jan 26. Find details here.
3. Lunar New Year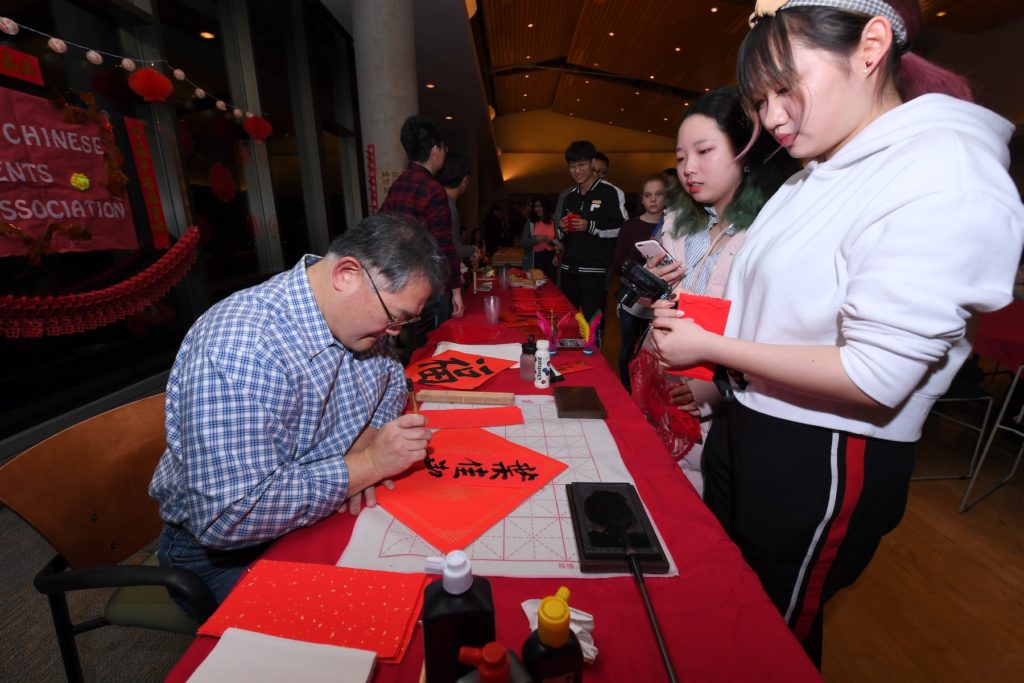 To celebrate the Lunar New Year, various clubs on campus host a Lunar New Year Celebration each winter term. The event features food, music, performances and information on different Lunar New Year Celebrations around the world. This year's celebration will take place from 6 to 10 p.m. Jan. 25 in the Warch Campus Center. Cultural performances include traditional lion dance (Tay Phuong Lions from Savage, Minnesota), Japanese Taiko drummers (Taikoza from New York City) and Hmong dancers Nkauj Suab Nag (Gao Shoua Nah from Appleton). There also will be a Cultural Expo with educational activity booths sponsored by student organizations: Chinese Student Association, Japanese Student Group, Korean Culture Club, Pan-Asian Organization, Vietnamese Cultural Organization, and more. Find information here.
4. Winter Carnival and President's Ball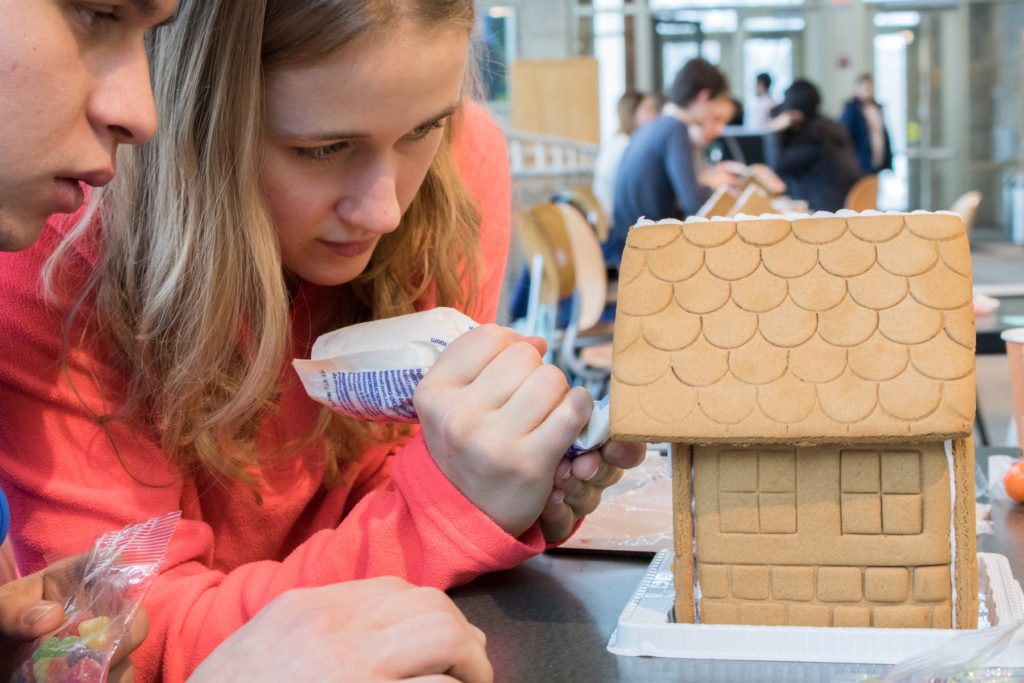 No need to hide from winter. Let's embrace it. The week-long Winter Carnival concludes with the annual President's Ball in the Warch Campus Center on Feb. 1. Every year the Student Organization for University Programming (SOUP) hosts the picture-perfect President's Ball. It gives all Lawrentians — students, faculty, and staff — the opportunity to enjoy live music, take photos in the photo booth, and get on the dance floor. Winter Carnival, meanwhile, kicks off Jan. 27 and runs through Feb. 2, featuring activities ranging from a scavenger hunt to a ping pong tournament to a ski outing to broomball games on Ormsby Lake to a gingerbread house competition. It's highlighted by the President's Ball on the evening of Feb. 1. A day of service follows on Feb. 2. Details can be found here.  
5. Jazz Series concert featuring Bill Frisell 
Music starts to heat up winter term in February. Guitarist, composer, and arranger Bill Frisell will be gracing the Lawrence campus as part of the ongoing Jazz Series. Frisell has been recognized for his unique sound as he transforms the modern guitar. Frisell and friends will be in concert at 8 p.m. Feb. 7 at Memorial Chapel. For more on the Jazz Series (and other 2019-20 music series at Lawrence), see here.
6. Richard III on stage 
Winter term isn't complete without a production from the Theatre Arts department. Richard lll, by William Shakespeare, will take the stage at Cloak Theatre for four performances from Feb. 20 to 22. It is directed by Timothy X. Troy. Visit here for more details on this show and others in the 2019-20 season.
7. Artist Series concert featuring Tine Thing Helseth 
Here's another big concert happening in winter term, this one as part of the Artist Series. It'll feature Norwegian trumpet virtuoso Tine Thing Helseth. She has established herself as one of the foremost trumpet soloists of our time. The performance is set for 8 p.m. on Feb. 28. More details can be found here.
8. Cultural Expressions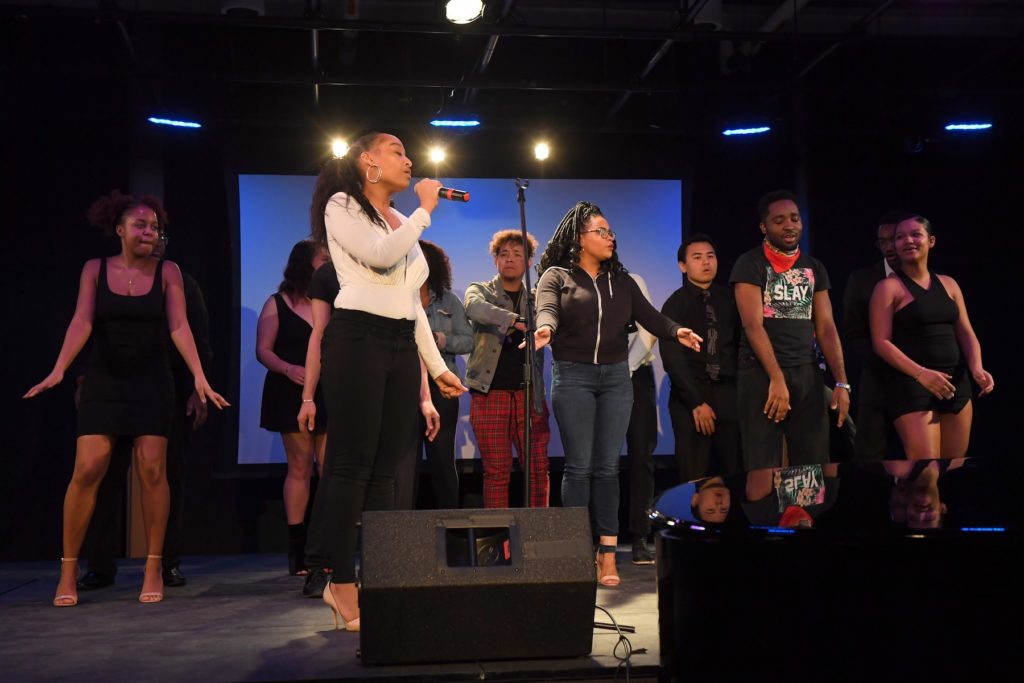 The Lawrence University Black Student Union hosts an annual Black History Month Celebration called Cultural Expressions. It offers a space for members of the Black Student Union to showcase their talents — everything from music to dance to spoken word — to the entire Lawrence and Appleton communities. This year's Cultural Expressions will be held at 7 p.m. Feb. 29 in Warch Campus Center. See the calendar on the Lawrence web site for more information.
9. Opera takes center stage 
Opera is a huge part of the Lawrence Conservatory of Music, and the annual opera is must-see viewing on campus. This winter term performance will feature Mozart's The Marriage of Figaro, set for March 5 through March 8 in Stansbury Theater. Check the calendar for show times.