Terry Moran '82 is enjoying his return to the United States.
The ABC News correspondent spent more than five years living and working in London before he and his family moved back to Washington, D.C., in August 2018. With his daughter, Madeleine Moran '18, now counted among Lawrence alumni and his three youngest children — ages 7, 5, and 3 — now in or nearing elementary school, the home neighborhood beckoned. Not to mention the unfolding political drama that consumes Washington these days, a draw for any journalist with a love of history and politics.
"Living in London was an adventure, a great adventure," Moran said. "But it was time to come home."
Moran, an English major while at Lawrence, moved to D.C. after graduation and wrote for The New Republic and other news magazines for a decade, then transitioned to TV, first covering high-profile criminal trials for five years for Court TV — O.J. Simpson and the Menendez brothers, among others — and then going to work for ABC News for the past two decades. He co-anchored Nightline and spent nearly six years as the network's chief White House correspondent before taking the overseas assignment in London.
"I'm kind of covering the whole city now," Moran said of his return to D.C. "It's really nice that I'm not assigned to one particular building. I'm at the White House a couple times a week. I'm over at Capitol Hill, I'm out on the campaign trail. I get to do the whole smorgasbord of political news, which I enjoy a lot."
While back at Lawrence for Giving Day, the Chicago native chatted about his career, how his time at Lawrence ignited his love of journalism, and why he thinks all the turmoil in the media world might be a good thing in the long run.
On finding his career path
"Lawrence changed me in a lot of ways," said Moran, who arrived as a freshman in 1978. "I had a career path in mind. I wanted to be a lawyer or something like that. … But then I started working at the Lawrentian, and had fun with that. A lot of fun. … The Lawrentian was where I got the bug. The Lawrentian taught me a lot. It was the thrill of it, the thrill of making a difference in your community with storytelling through news. It was exciting to see people pick it up."
That experience, he said, led to post-graduation efforts to land a job with a news magazine. When initial rejections rolled in, he moved to D.C., took a bartending job, and started pitching story ideas to the editors at The New Republic.
"I wrote my way into a job at the magazine," he said.
That and other magazine work led to Court TV, which led to ABC News.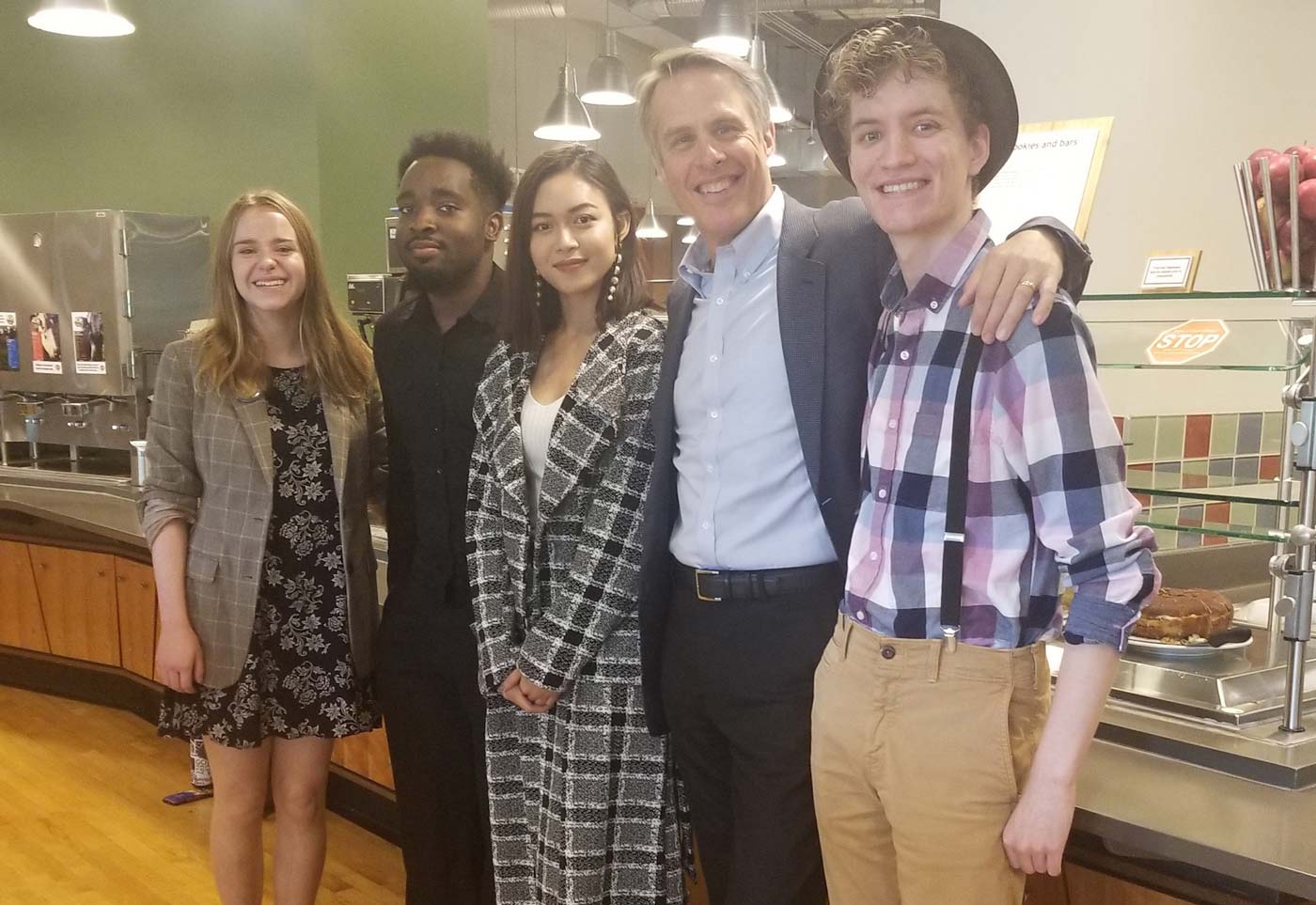 On how his liberal arts education continues to inform his work
"It was that sense that the world was available and fascinating and you could open your mind to it and go for it," Moran said. "That is one of the things that drove me to journalism. It was Lawrence. Being able to write and think analytically is one of the things I learned to do here, and that was invaluable. It still is to this day.
"As a liberal arts grad, you learn how to learn. And how to express yourself and how to think about what you're experiencing. I call on that every day. The qualities of empathy and looking past just the moment or the headline and seeing into the story. I think that comes from here."
On covering politics during the Trump presidency
"It's like drinking from a fire hose," Moran said. "It's hard to keep your perspective. One of the things that I think was helpful for me is that I had been overseas for five years. So, not every day felt like the end of the world. I did feel like journalism in general, much of it, had decided their job was either to fight Donald Trump or to cheer for Donald Trump rather than to cover Donald Trump. … I felt like everybody on all sides needed to calm down a little bit. (Trump) thrives on the chaos and our attention to the chaos and the conflict, and I like to say the real hack of the 2016 election was not what the Russians did to the DNC but what Donald Trump did to the media. He became the major producer of media in a way that no other politician had."
As wild as the ride is, there is history happening, for better or worse, Moran said.
"As a student of American history, this is a thrilling time to be a political journalist," he said. "Something big is happening in our country. Whatever you think of it, this is a huge, transitional moment in our country."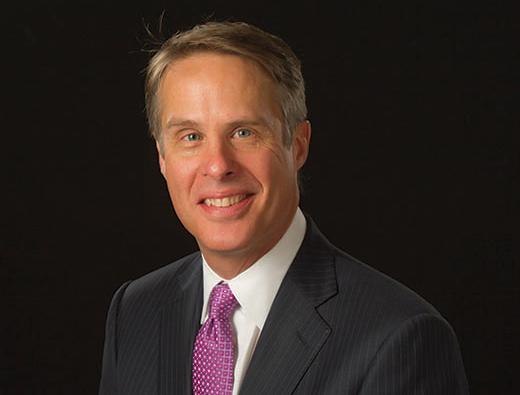 On the rapidly shifting dynamics of the media landscape
"It felt like over the last 20 years the mainstream media was dying, and I know some people say it still is and they're rooting for it to die, but, actually, it kind of feels like we came through the eye of a needle," Moran said. "There were budget cuts and staff cuts and more budget cuts and more staff cuts and it became harder to tell the stories you wanted to tell. But now with all of these digital platforms and social media platforms and docs and ABC News as a news provider on Hulu, all these different places, it's like all of a sudden, the horizon is opening again."
Being a legacy brand, be it network news or a daily newspaper or a news magazine, carries some burdens as you compete with newer and sometimes more nimble outlets, but it also can be a huge advantage amid all the media upheaval, Moran said. People will often look to something familiar, something they can trust.
"All that being said, I think we're on a learning curve," he said. "The audience and us. It's really hard; it's a steep learning curve with the pace of technological and media change. It might get worse before it gets better, but at the core I don't think one election changed the American people. And I don't think one election changed human nature. People still look for information they can count on. So, the good stuff will find a way to its audience, and people will learn how to read through the noise and the chaos. I'm confident of that."
On his message to college students interested in journalism
"I think there is tremendous opportunity for the next generation of journalists because the cost of entering journalism is practically zero," Moran said. "It's your cell phone and a wireless package. As long as you can do that, you can make journalism. Now, can you make it pay? That's the question."
The paths to get there are many, he tells students. The tools at their disposal are changing and morphing and expanding by the day. But the tools are just tools. Do you have a story worth telling and the know-how, perspective, and confidence to tell it?
"I always tell young people, there are only two things you really need," Moran said. "You need to know your stuff and care about it. And that is what people will respond to. Whatever the media, whatever the platform, if people can sense you know what you're talking about and that it matters to you, they will lean in.
"Start doing it. Right now. If you want to make documentaries, go make documentaries with your phone. You love your community? You love issues that are hot in our country right now? Go tell a story about it. Put it on your phone. For the first two of them, throw them out. And then the next one will be better. And you'll get better at it. … You can now have that in such a ready and instant way. Of course, there's a downside to that. There's a lot of dumb stuff out there. Just don't be dumb."