For Lawrentians looking to take what they've learned beyond the classroom, an internship is a great opportunity to gain valuable experience with the tools Lawrence has given them.
"Equally as important, students often use internships to test out an employer, a career path, or an industry to see if it's the right fit for their needs," said Grace Kutney, interim dean of Lawrence's Career Center and the Center for Community Engagement & Social Change.
Lawrence's Career Center offers advising, resources, and a robust network of mentors and employers to help you explore opportunities
To show the myriad ways Lawrentians are exploring their passions and preparing for career opportunities, we caught up with nine students to talk about their internship experiences this summer.
Ava Hillman
Conservation summer intern, Onçafari (Brazil)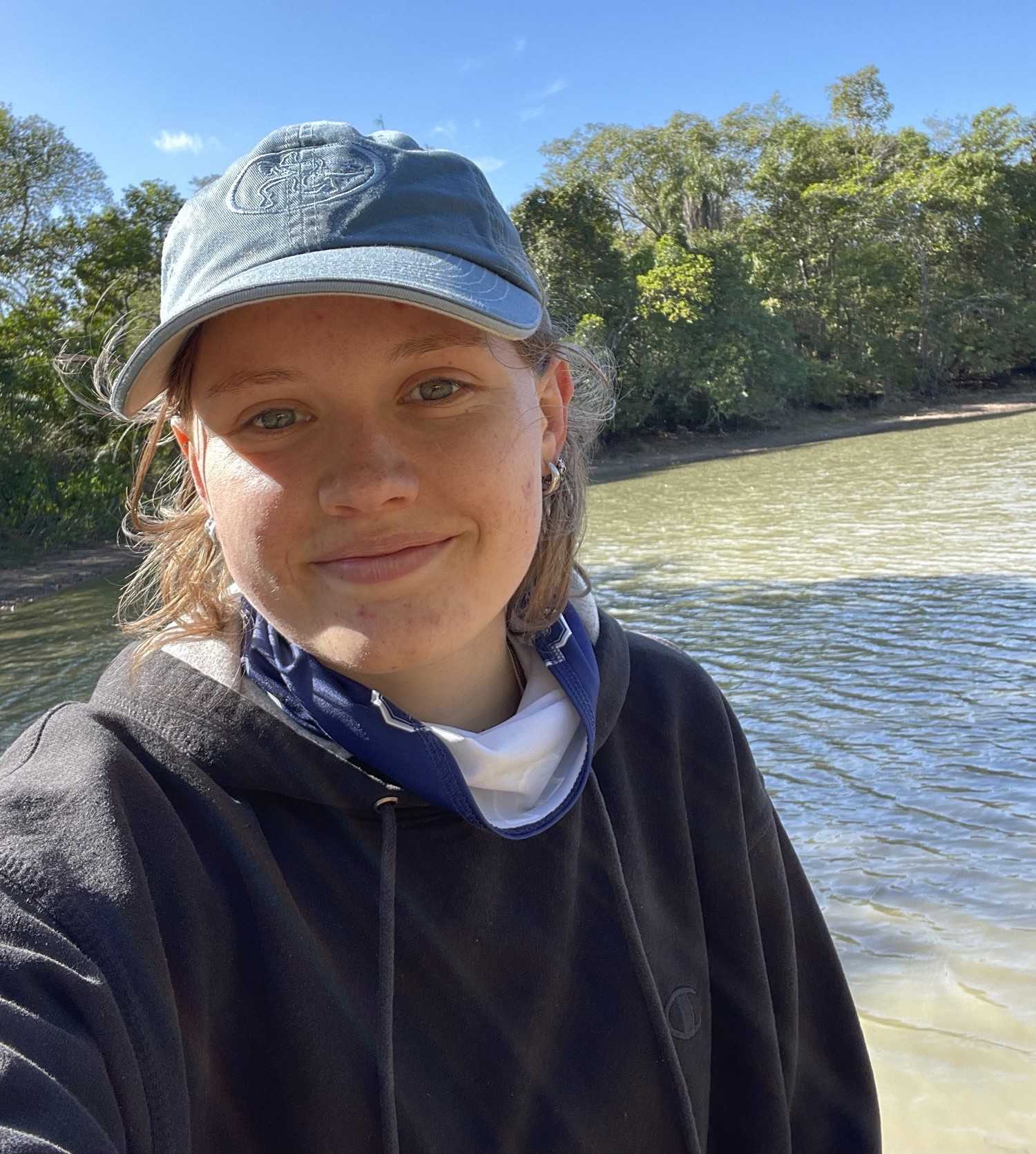 The environmental studies major traveled to Brazil for a month to intern for an NGO called Onçafari.
"Pronounced on-safari, the name is a play on words with Onça, the Portuguese word for jaguar, and the word safari," Hillman said.
Her work involved monitoring animals—setting up cameras, tracking animal movements, reviewing camera footage and reports of animal sightings—as well as tasks such as vehicle maintenance and Portuguese-English translation.
Hillman got to work in a sprawling wetland called the Pantanal, Brazil's coastal rainforest, known as the Atlantic Forest, and Onçafari's offices in the metropolis of São Paulo.
"This means I not only got to experience life and work in multiple biomes but I also had the chance to see how the organization works through its different fronts: ecotourism, science, rewilding, social, education, and forests," she said.
Hillman said she is unsure where her path will take her after college, but she values what she has learned about the environment and conservation.
"I worked with extremely passionate people that work tirelessly to both learn and understand new things about the different ecosystems, as well as educate and share the work they do with diverse kinds of people," she said.
Amellalli Herrera Alvarez
Social determinants of health intern, Sixteenth Street Community Health Centers (Milwaukee)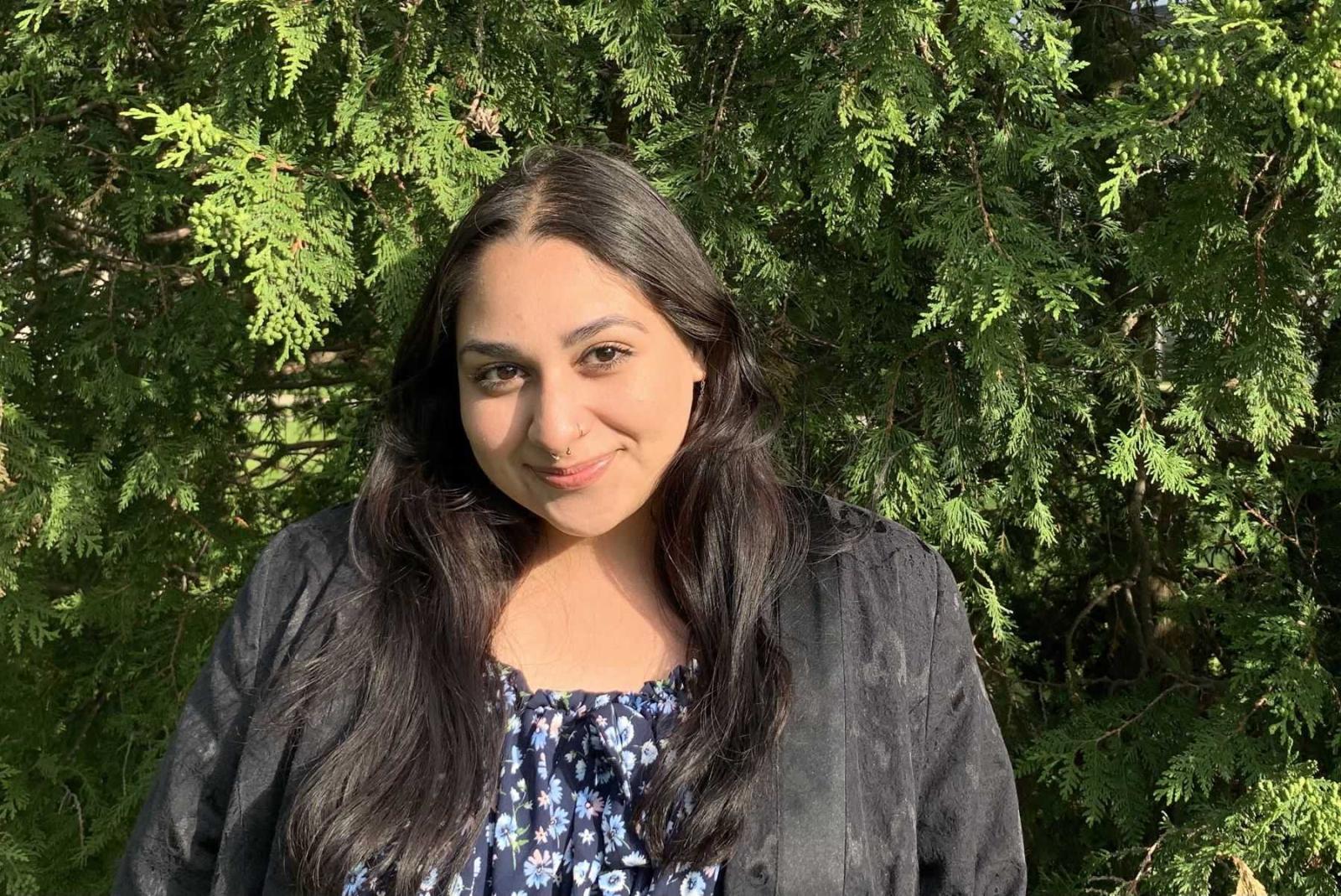 A psychology major with both anthropology and health and society minors, Alvarez is working in Milwaukee as an intern with Sixteenth Street Community Health Centers (SSCHC), part of Lawrence's Social & Environmental Justice Cohort program that launched a year ago. Alvarez's job is to screen patients at SSCHC's clinics and ask about "social determinants of health" such as income, neighborhoods, and education to figure out possible causes or risks for health issues. Alvarez then refers patients to other resources.
"I first learned the phrase 'social determinants of health' in Mark Jenike's Global Health class, and since then, it has stuck with me as I've taken other health courses across different departments," Alvarez said.
Learn more about the Social & Environmental Justice Cohort program
"I believe that society can come together to address and reshape these social and structural factors that contribute to negative health outcomes, and that's exactly what I see happening at SSCHC."
Along with the opportunity to help others, Alvarez said identity makes this job extra meaningful.
"The clinic primarily serves low-income Spanish-speaking Latinx individuals, which I am, and I see this internship as a chance for me to give back to a community that I belong to and come from," Alvarez said.
Alvarez said SSCHC's BIPOC-majority staff and emphasis on equity has made the job a positive first experience in a health setting.
Delilah Rose
Law clerk externship, Circuit Court of Cook County, Illlinois (Chicago)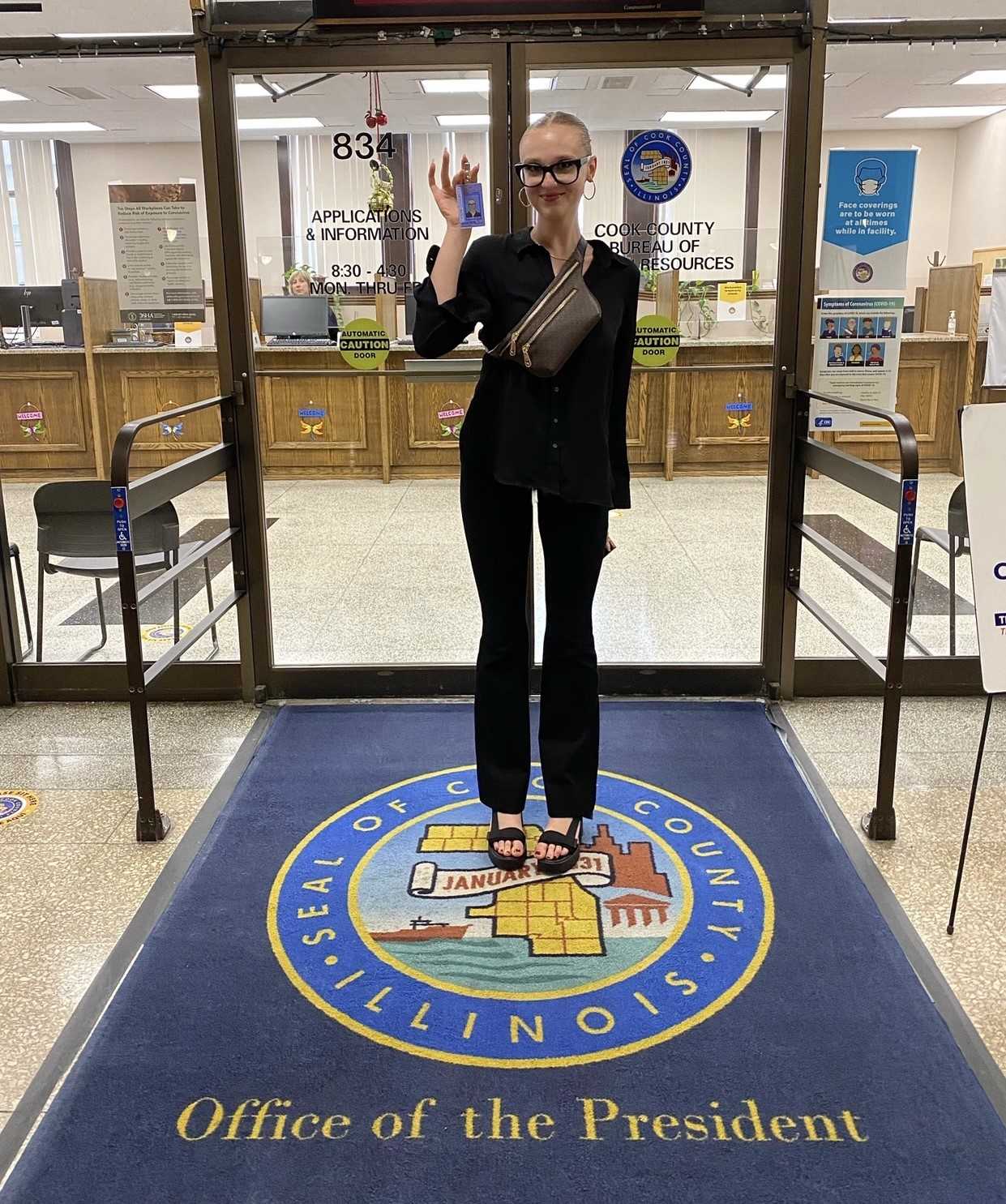 The religious studies major is working at the Circuit Court of Cook County, Illinois, for a judicial externship that Rose said "revolves around cultural awareness and identity."
"Religious studies, my LU major, is the puzzle piece for my aspirations of becoming an ethical and morally sound attorney," Rose said.
Rose is doing a 3 + 3 Pre-Law program, spending three years at Lawrence and three years at Marquette University Law School. Her first year at Marquette replaces her senior year at Lawrence, shaving a year off the standard seven to get both a bachelor's and law degree.
Working with Judge Mary Colleen Roberts, Rose is spending most of her time at the Richard J. Daley Center in Chicago, where Rose said Roberts "dives deep into maintaining ethics, morals, and logic, a primary focus of my personal and educational endeavors."
Rose also travels to other locations to meet with other justices and judges.
"The location of this internship provides profound access to a diverse group of people that will reflect the purpose of my education," Rose said.
This fall, after the externship, Rose will be traveling in Carleton College's Buddhist Studies in Bodh Gaya, India program, available to Lawrence students through partnership; another opportunity for Rose to explore cultural awareness and identity.
Maya Lines
Amgen Scholars Program, UC–San Francisco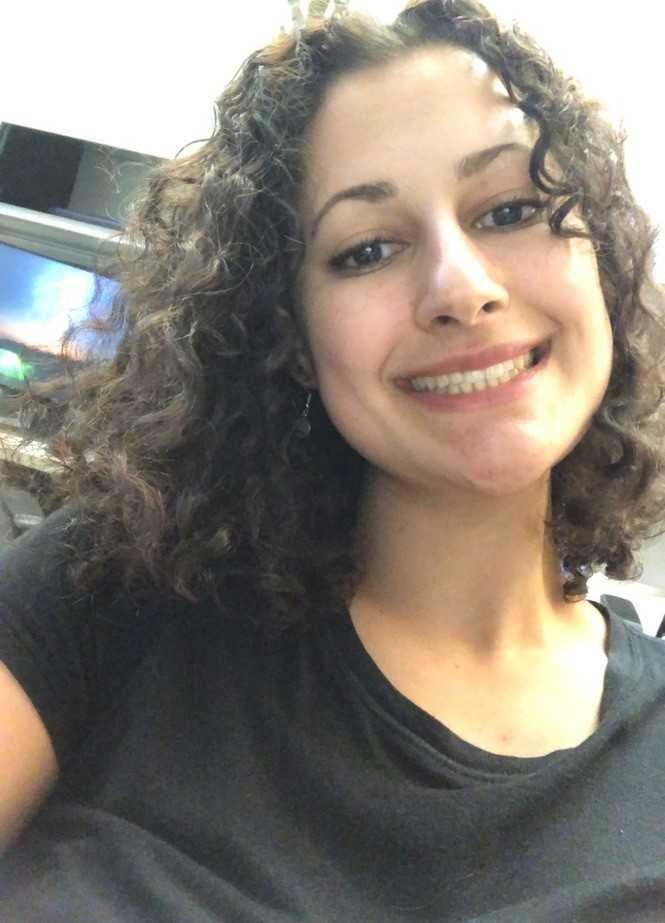 A neuroscience major, Lines is working a Amgen Scholars Program position at the Weill Institute for Neurosciences, part of the University of California, San Francisco.
Working eight hours a day in a lab, Lines is researching how the mutation of a certain risk gene for autism might affect the activation of cells called microglia defending the central nervous system. She's using western clawed frogs (Xenus tropicalis) as a model organism, which means an organism used in testing to represent other species.
"I think every new lab experience teaches me a lot about myself and what I want in my future career," Lines said. "…This program is also geared toward exposing its participants to many different fields of research, as well as preparing us to apply to graduate school, which I think is incredibly valuable."
Despite exhausting lab work and research, Lines is enthusiastic about her work this summer.
"I am surrounded by very supportive mentors and peers, which makes this summer even more rewarding," she said.
At the end of summer, Lines will present her research at a symposium. She plans to apply to Ph.D. programs to continue neuroscience research.
Dabin Jeong
Summer undergraduate research fellowship, Mayo Clinic (Rochester, Minnesota)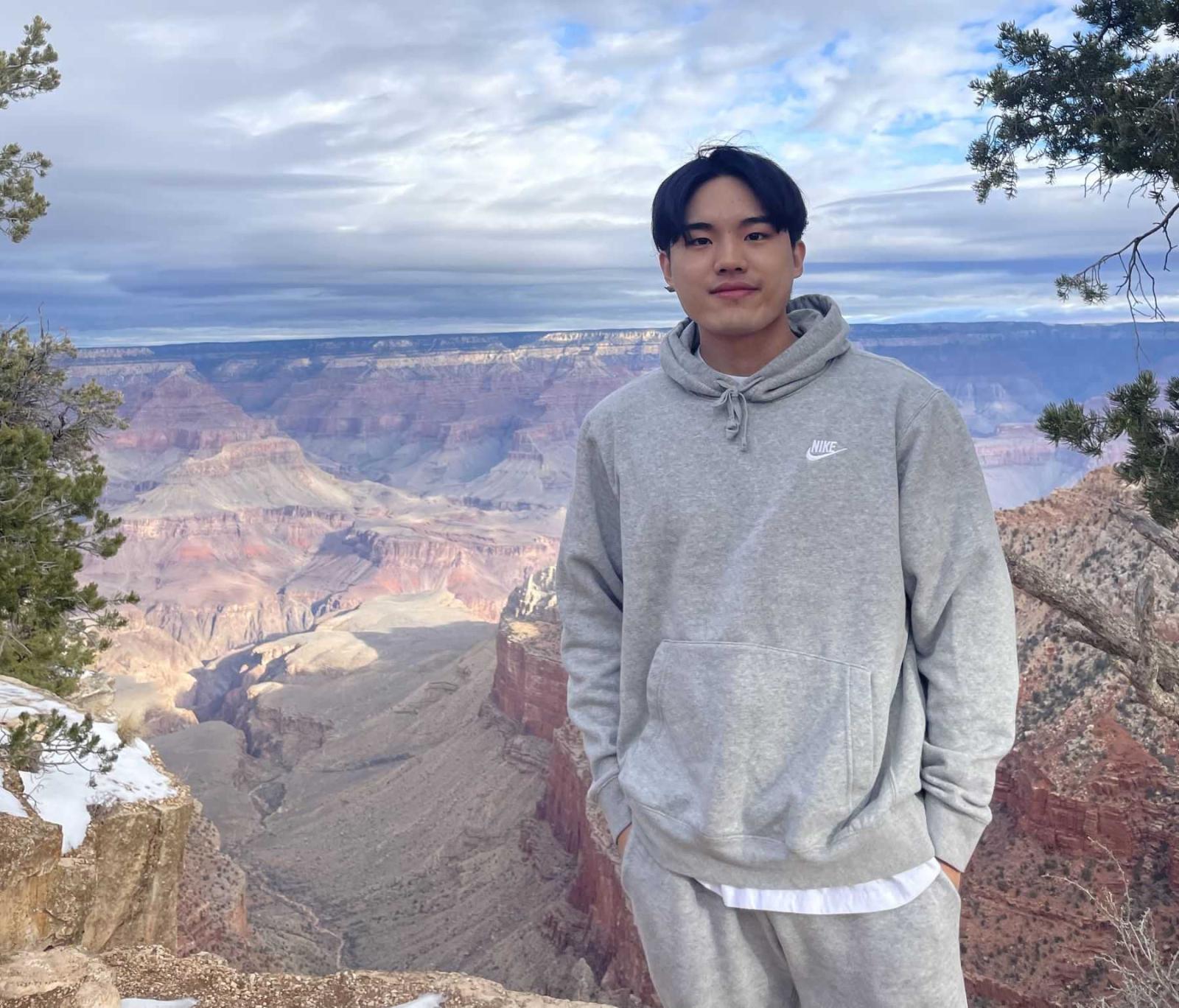 The biochemistry major and anthropology minor is working as a research fellow for Mayo Clinic. In a lab, Jeong helps study a potential combination of drugs to combat ovarian and prostate cancers.
This work is in a field called pharmacogenomics, which studies how genetics influence the effects of drugs, and how to craft the most effective medicines for individuals.
"This program gives me an opportunity to expose myself to cutting-edge clinical research over this summer," Jeong said.
He said he also helps "test synergistic effects of the drugs, and perform biochemical assays to uncover the mechanism of action."
Jeong said he'll apply next year to M.D.-Ph.D. programs, working toward his goal of becoming a physician scientist.
Althea Foster
UW Badger Lab internship, University of Wisconsin (Madison)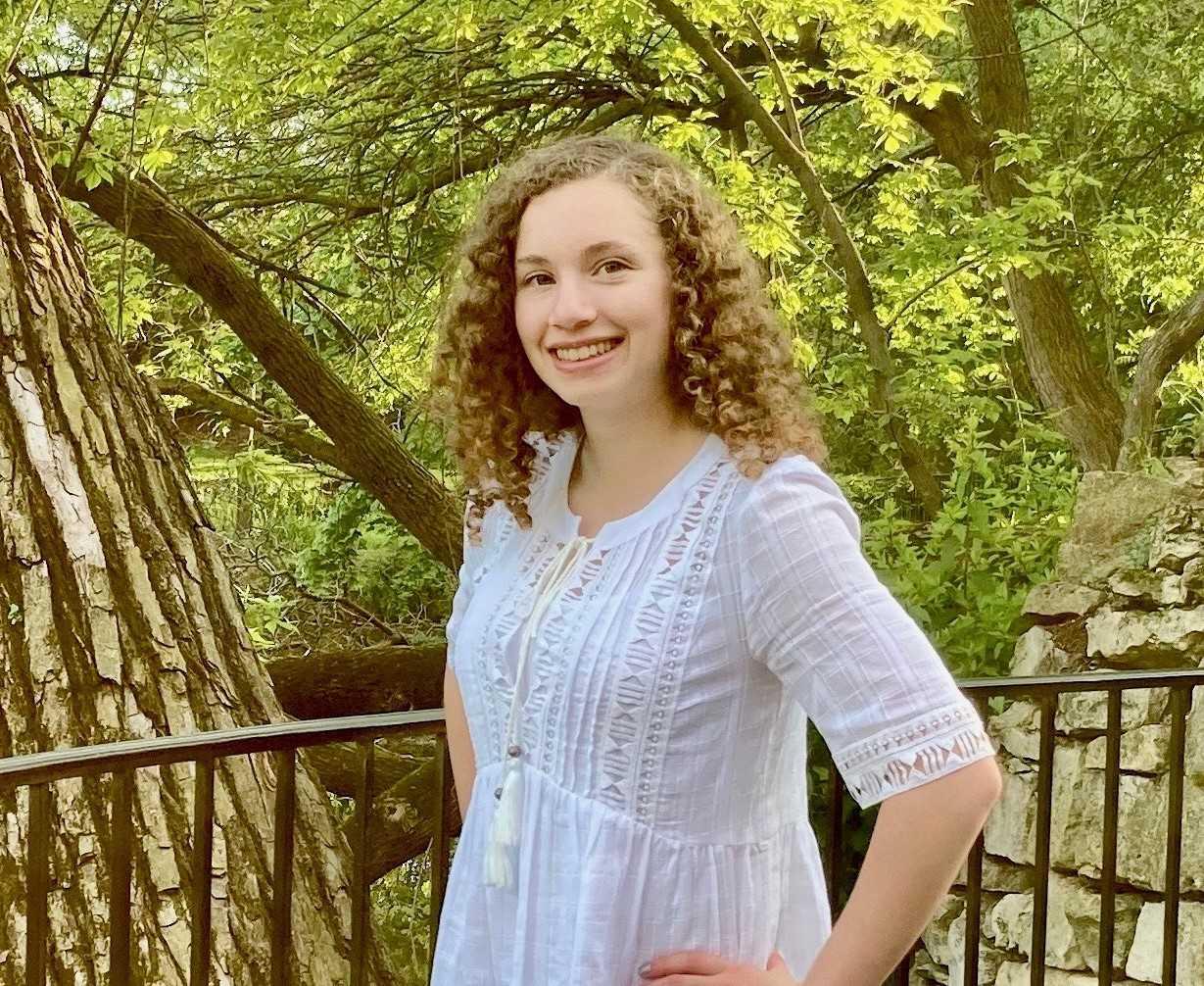 The biochemistry major and French minor is working on a clinical research project in sports medicine for Dr. Stephanie Kliethermes '07, a Lawrence alumna. Foster said the experience helps her explore sports medicine careers for a great fit.
"I got in contact with Dr. Kliethermes through Viking Connect so I'm really glad that Lawrence has given me this chance," Foster said.
Foster and Kliethermes' project is about using pre-existing data from healthy athletes' jumps to create reference values for athletes recovering from injuries. Without these reference points, Foster said, it can be difficult to gauge an athlete's recovery.
"I have wanted to be an orthopedic surgeon since I was little but it's really hard to test my interest in that career without becoming an orthopedic surgeon," she said.
With this experience and her interest in sports medicine, Foster said she hopes to figure out if her dream job is truly for her.
Kyle Gierman
Equipment analysis intern, Boldt Company (Appleton)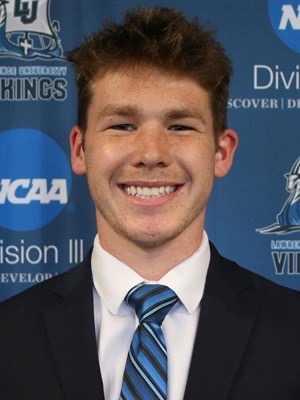 An economics major with a statistics and data science minor, Gierman is interning as a construction equipment and business analyst for Boldt, a construction company in Appleton.
Boldt's construction portfolio contains buildings across the country, including Lawrence's Steitz Hall and the Warch Campus Center.
As an equipment analysis intern, Gierman analyzes Boldt's equipment to determine its profitability and how much it will help the company.
Gierman values the experience because "it is with a great company that is allowing me to experience multiple platforms that they use, including PowerBI, which is used a ton in other companies," he said.
Gierman said he also values the opportunity to expand his résumé.
"This internship is allowing me to grow my network and meet people that have experienced jobs or positions that I might be interested in," he said.
Becca Salzer
Data science internship, Pew Research Center (Washington, D.C.)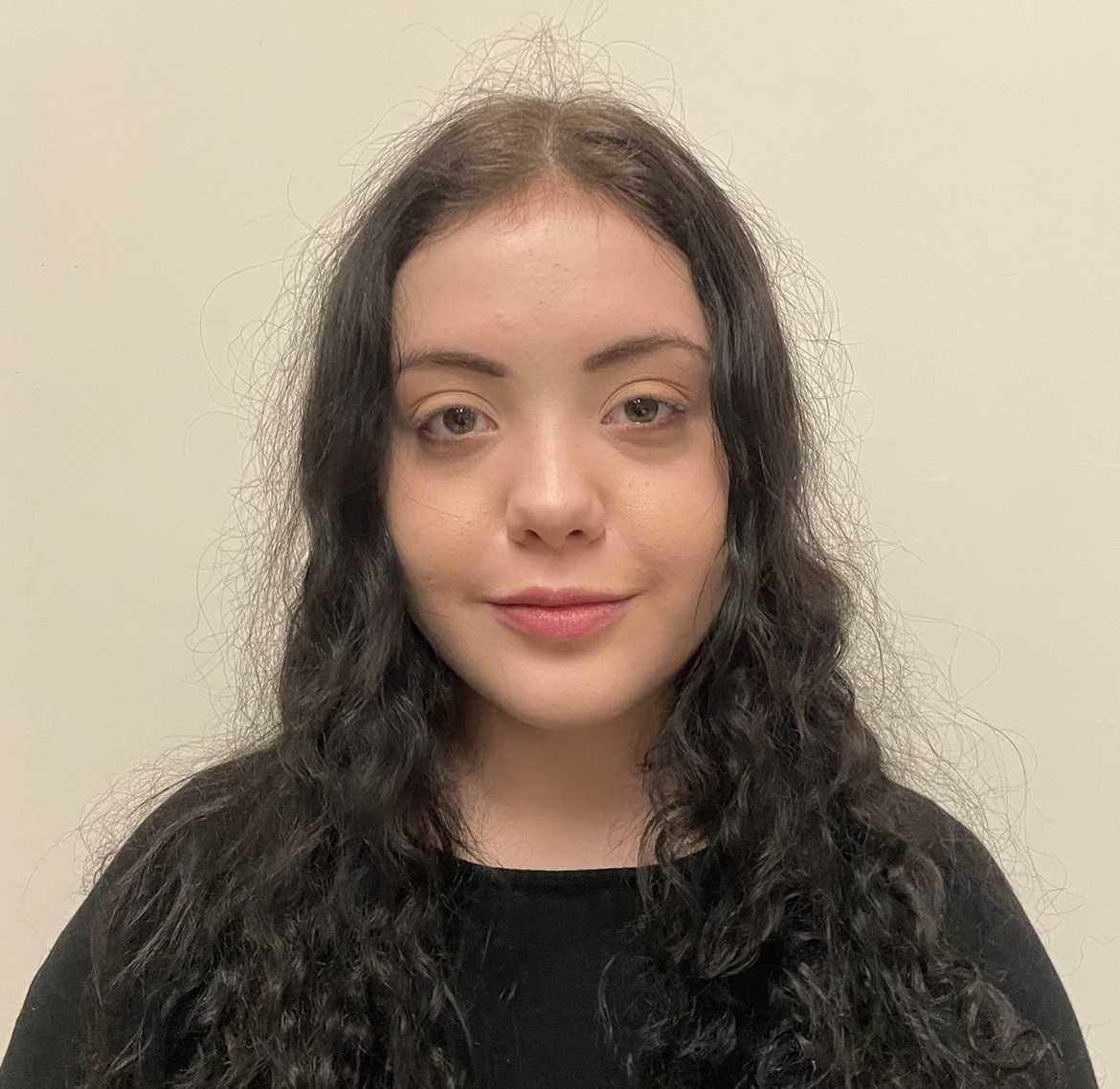 The government and computer science double major with a statistics and data science minor is working with survey data for the Pew Research Center, a nonpartisan think tank for U.S. politics. Salzer said the position is a great way to explore her majors and minor.
Salzer is on Pew's U.S. Politics and Policy Team, where she helps with surveys and other reports. She said the surveys will also provide guidance on how to better represent independents in the future.
"I believe that access to nonpartisan and accurate data is critical," Salzer said.
Along with the data work, she also helps with other tasks like creating banners.
Salzer said she enjoys Pew's work environment.
"People are incredibly kind and there's a strong team mentality; everyone is working together to meet Pew's goals," she said.
Oliver De Croock
Business internship, M3 Insurance (Green Bay)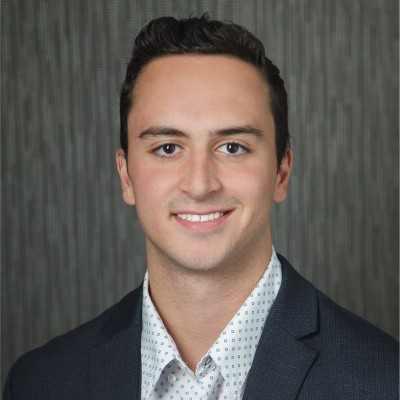 De Croock, an economics major and data science minor with a concentration in innovation and entrepreneurship, has been interning at M3 Insurance, an insurance broker.
De Croock is working for M3's Property and Casualty and Employee Benefits teams, which are part of M3's dealings with larger companies. One of his jobs is reviewing clients' policies for state-money eligibility.
De Croock also did a project where he studied all of the account executives' unique work methods to develop a standardized and more efficient system.
"I am working alongside two different teams on both sides, which gives me the opportunity to learn more about the entire industry and learn from experts in all fields," De Croock said.
He said M3 is a growing company, and the internship is very competitive. M3 even has an intern club where interns do presentations on M3's products for practice.
"So far I have already learned so much and received insights into some fields that I didn't know were so fascinating to me," De Croock said.
He also said the summer opportunity helps him "create relationships with people in the Midwest area, and learn from experts in health care, cyber security, construction, and finance fields, as well as sales and risk management."