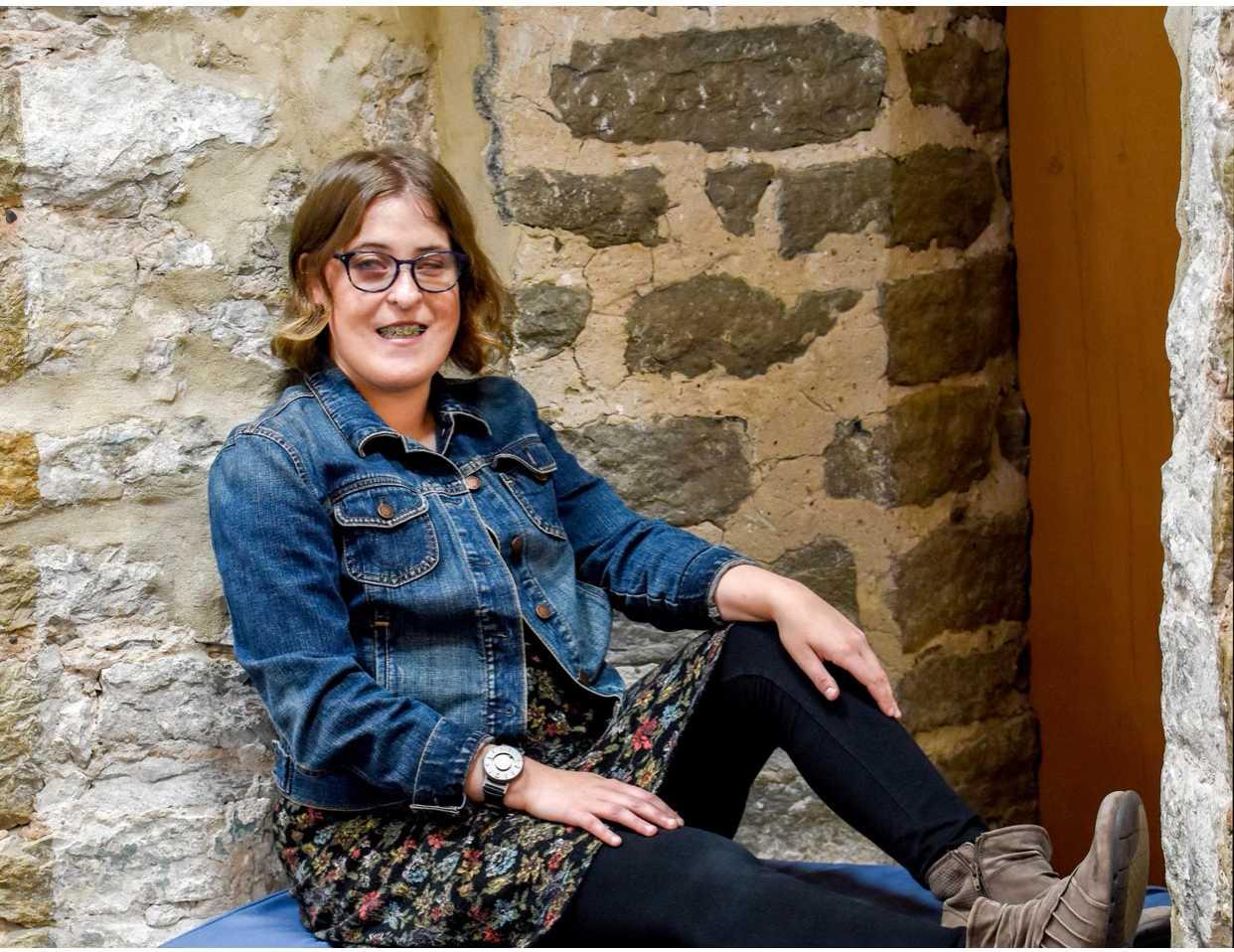 Madison Clark, a double major in creative writing and psychology with a focus on teaching, was drawn to Lawrence for its small campus and its reputation as having reputable academic programs. Due to a visual impairment, though, Clark was nervous that navigating campus and finding friends would prove challenging, but she happily discovered that the Lawrence community was supportive and welcoming.
"The biggest compliment I heard is that Lawrence has a friendly community," said Clark, now a sophomore. "After attending my first year, I discovered that this was true."
Clark found the faculty and staff supportive. In particular, Joanna Morey, an accessibility services and academic skills specialist, has been instrumental to her journey at Lawrence, and Clark said she can't thank her enough for helping her grow in confidence.
"My Lawrence experience has also allowed me to develop as a person," Clark said. "Since I arrived at Lawrence, I have learned how to be more independent and less shy around new people."
With her passion for writing and her growing interest in the field of psychology, Clark plans on pursuing a Ph.D. in English and/or psychology and become a professor. But, like many students, she appreciates the wide array of interdisciplinary courses offered at Lawrence and said her goals are subject to change as she explores more interests.
Quick Facts
Name: Madison Clark
Class: 2024
Area(s) of study: Creative writing and psychology; on teaching track
Hometown: Kaukauna, Wisconsin