For Lawrence University junior Jackie McShan, president of LU Rowing Club (LURC), it's the beauty of the fog rolling over the water as the leaves change from green to red to yellow.
For sophomore Eli Henke, president of LU Sailing Club (LUSC), it's the freedom he feels with the wind in his hair as a gust pushes his boat through the water.
For junior Madeleine Meade, president of Outdoor Recreation Club (ORC), it's understanding her place within nature, disconnected from the stressors of daily life.
But for all of them, one thing's certain: there's something special about the outdoors.
"On your body physically, when you're doing these activities, it releases so many endorphins," Meade said. "Once you're done, you can physically feel the chemicals in your body changing, and that's pretty special."
The call of the wild is real here at Lawrence, and a wide array of student organizations exist to facilitate a connection with the natural world—and to create bonds with fellow lovers of nature in the process.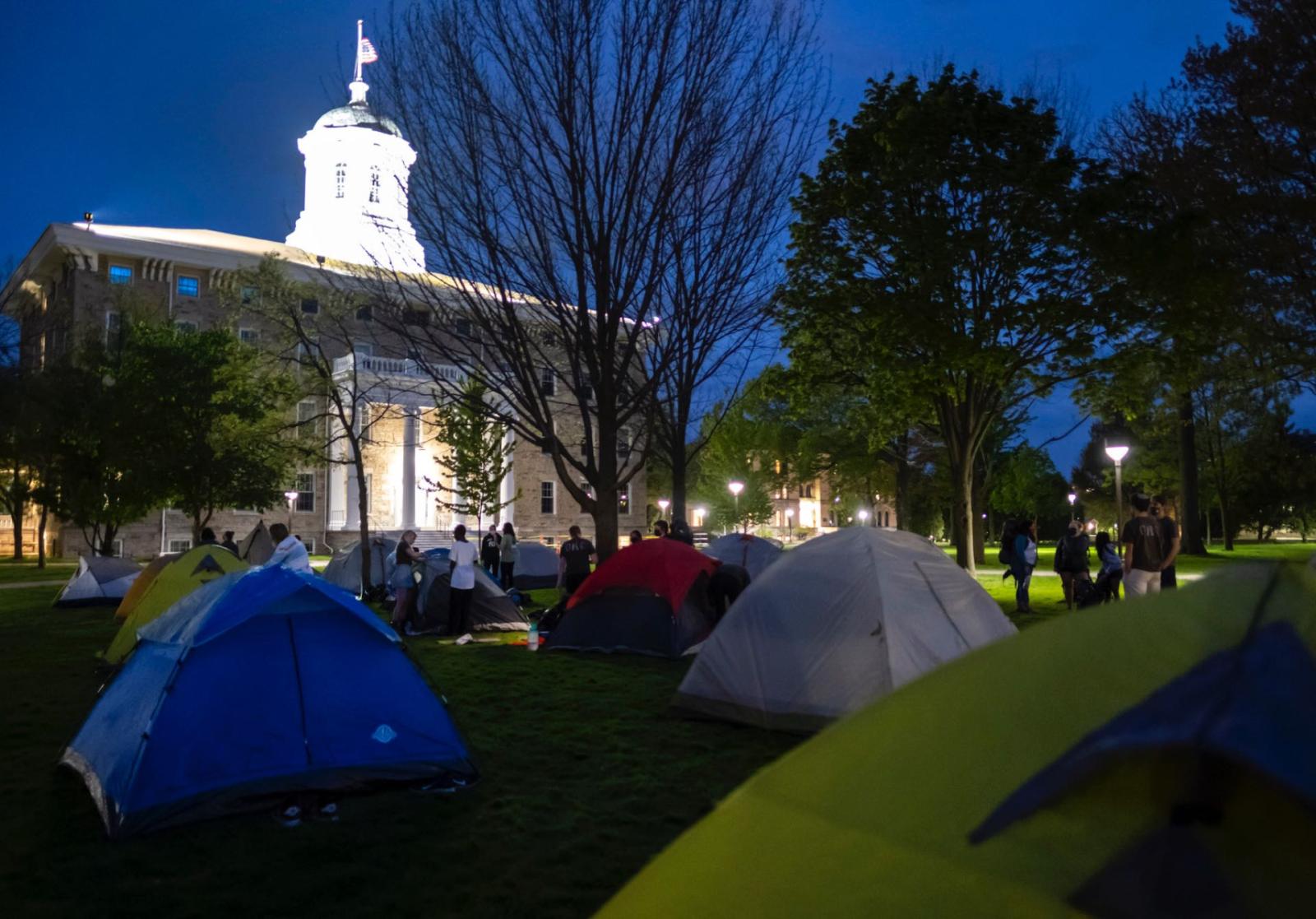 Access for everyone
As college students, there are plenty of obstacles preventing us from spending time outside. But nothing is insurmountable.
Providing new opportunities and resources is a key aspect of Lawrence's outdoor clubs. Rowing Club provides its members access to the Fox River four days a week, meeting regularly for early morning practices on the water. 
ORC facilitates camping trips during reading periods and academic breaks and provides camping equipment available for independent checkout throughout the year.
And for Lawrence's sailors, the barriers, particularly access to water and the cost of sailboats, are even greater. But Henke is determined to break down those walls and enable other young people to experience the sport he loves.
"Very few people, especially college students, can afford their own boat," Henke said. "Since [Lawrence] pays the sailing school, we get access to the boats, and people don't need to spend a dime to get out there. So, I'm really trying to remove that paywall, to remove that barrier, between people and sailing."
In addition to providing access to equipment, these orgs aim to give all students the opportunity to experience the club, regardless of prior skill level—college is all about trying new things, right? From Camping 101 events to sailing lessons on land, student organizations focus heavily on recruiting new members to their neck of the woods and providing training for beginners.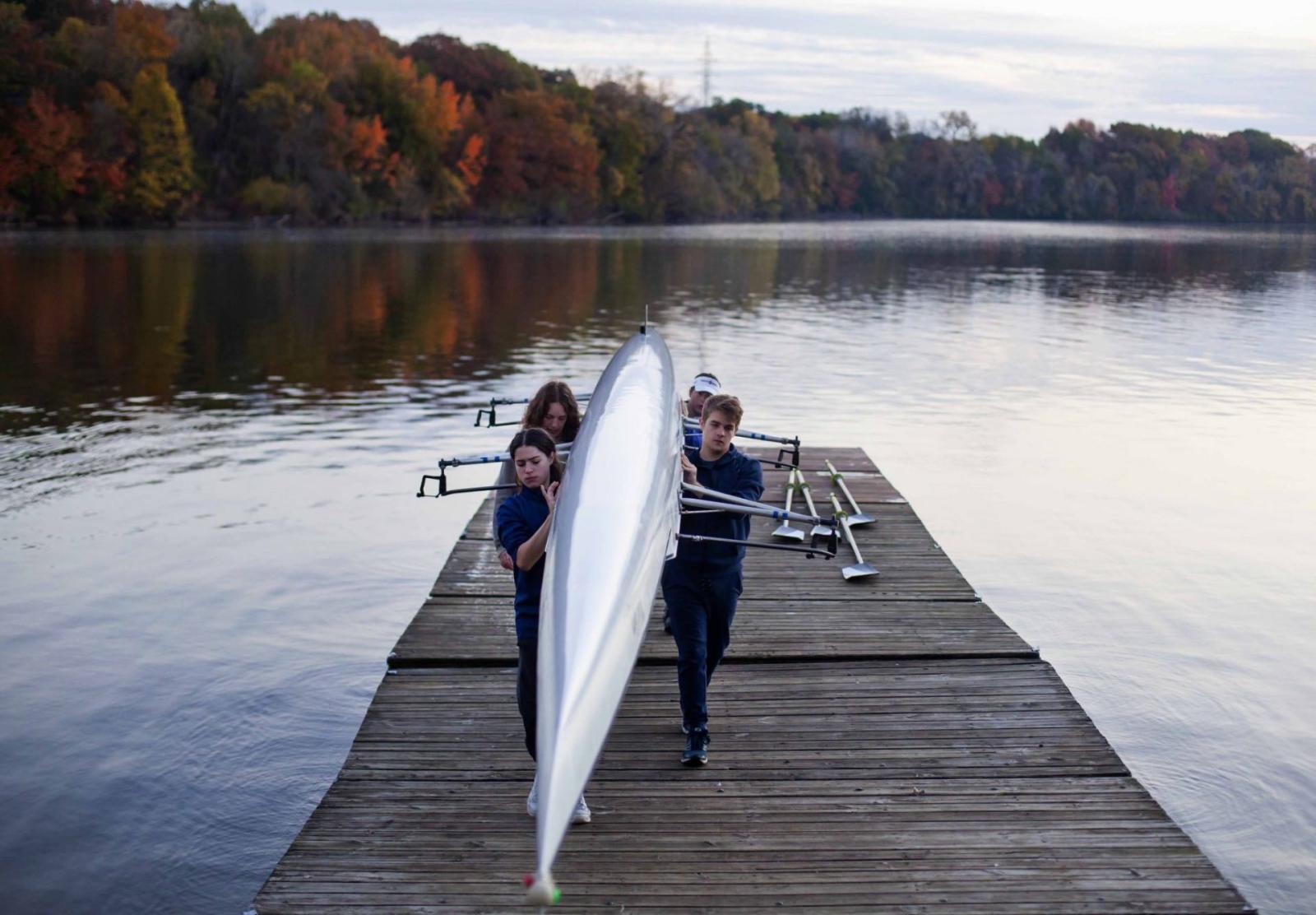 Building a connection
We've all been a bit starved for human connection lately, and right now, the safest way to connect with others is in an outdoor setting. And as far as these student org leaders are concerned, it's also the best.
Facing forces of nature necessitates a connection with and a reliance on the people around you—sometimes literally. If you're trying to steer an eight-person canoe through a heavy layer of fog, you better be working as a team.
"You're moving together, so … you truly have to be in sync with another person," McShan said. "If you're in a bad mood and other people are in a bad mood, it will affect the boat. You're doing all this together."
And even if the boat's a little bigger, Henke said the same principle holds true. If you're out in the middle of the water with two other people, there's no better environment to make friends and build connections, all while exploring key interests away from academia.
"If you're not doing anything outside of your classes, if you're not meeting people, if you're not pursuing interests, then I think you'll burn out," Henke said. "This is what makes a person happy and well-rounded."
Whether it's on the water or in the middle of the woods, spending time in the great outdoors means stepping away from the rest of the world. Your tie to life back home is the people who dare to step out with you.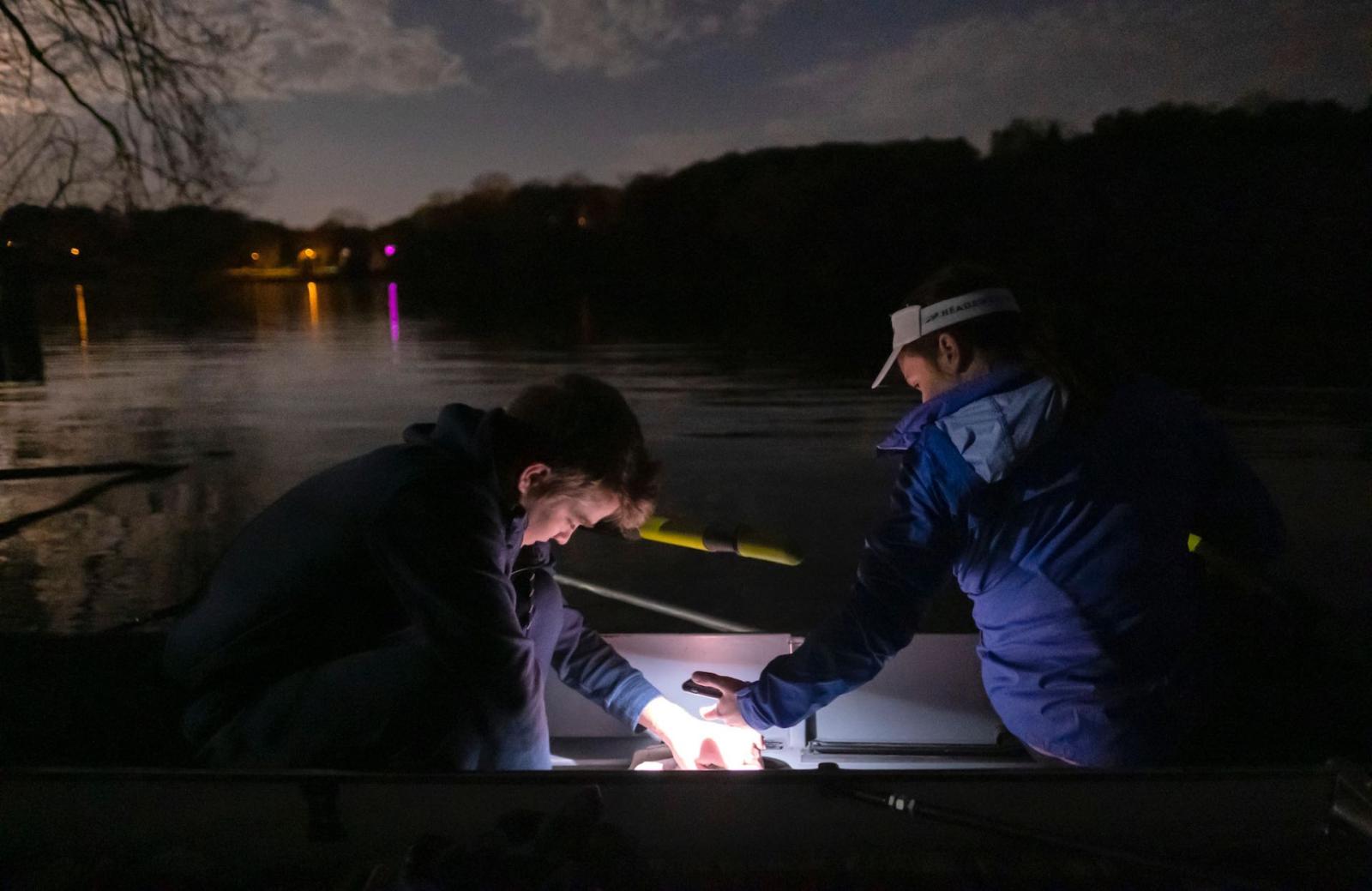 What you experience will be unique to that moment in time, Meade said, and the people standing next to you are the only ones who will understand exactly what you went through. Some of Meade's closest friends are people she's met on camping trips, and that bond has persisted years later.
"In a completely different environment, you have no choice other than spending time with each other," Meade said. "What other opportunities do you get to do that? Just take a step back and be present with this group of people. You're going on this journey, this adventure together."
Adventure awaits off-campus, and no one has to wait until after graduation to experience it. The outdoors has unequivocally made Meade's, Henke's and McShan's lives better, and through their student organizations they're committed to sharing that love with the rest of the campus community.
But if camping, sailing, and rowing don't speak to you, don't worry. There are plenty of other student organizations that enable students to get out, get active, and get connected. Explore the full directory of student organizations, starting with LU Recess Club, LU Geological Society, LU Rock Climbers, and the Sustainable Lawrence University Garden.