A design director at Obsidian Entertainment, Josh Sawyer '98 led a team at the Xbox Game Studios subsidiary in developing a historical role-playing game that is being hailed as one of the best video games of 2022.
History, theater, storytelling, and gaming—all nurtured during Sawyer's time as an undergraduate at Lawrence University in the late 1990s—intersect beautifully in Pentiment, an Xbox game that debuted in mid-November.
(UPDATE 4/3/23: Pentiment was nominated for four awards in the annual Independent Games Festival and Game Developers Choice Awards, including Game of the Year. It took home hardware for Best Narrative. Other nominations included Best Innovation and Best Visual Art. A livestream of the awards show on Twitch can be seen here, with the Best Narrative category beginning at about 1:54:00. The game also drew two nominations in the annual BAFTA Games Awards, for Artistic Achievement and Best Narrative.)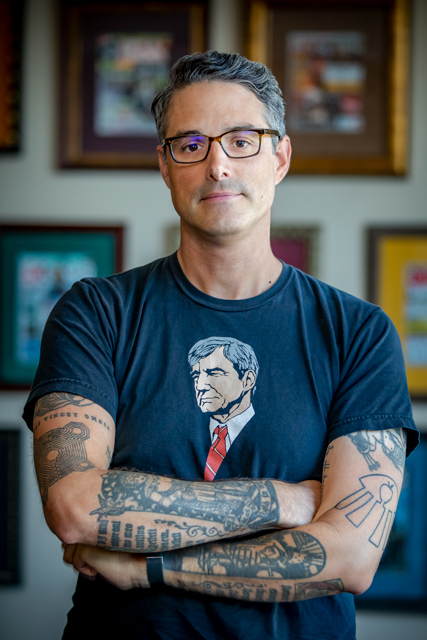 Pentiment is a niche release; there are no explosions, no shooting, none of the survival action or fantasy that dominates much of the video game market. Instead, Sawyer has tapped into his Lawrence background to produce a game that is being called a game-of-the-year candidate because of its ingenuity, creative storytelling, and historical accuracy.
When Sawyer sought authenticity for his world-building of 16th-century Bavaria, he reached out to a source he knew would have deep knowledge of that time and place and a commitment to historical accuracy—Lawrence history professor Edmund Kern, his academic advisor all those years ago. Kern would serve as a consultant as Sawyer and his team built the game, starting in late 2018.
And when Sawyer needed insight on medicinal practices and related social dynamics of that region of Europe in the early 16th century, he sought out former Lawrence classmate Winston Black '99, now chair of Christian Studies at St. Francis Xavier University, Nova Scotia, Canada, and a DeBakey Fellow in the History of Medicine at the National Library of Medicine at the National Institutes of Health.
Media outlets praise niche project
Pentiment is an intricate role-playing murder-mystery game that Wired calls the "best new game you've never heard of" and suggests it could be in the running for game of the year. The Washington Post calls it "gripping" and "fascinating," and TechRaptor gives Pentiment its Award for Best Writing in 2022.
"It's amazing that people consider it a game-of-the-year candidate," Sawyer said in a video call from his Irvine, California, office. "The top two contenders that everyone is talking about are God of War and Elden Ring, and it's not an exaggeration to say those games have 20 times the investment of Pentiment. They are world-wide successes, and Pentiment is a very small game with a very small team."
(Video courtesy of Obsidian Entertainment)
That very small team—13 people; well below the usual 80 to 100 for most Xbox game-development projects—followed Sawyer's vision throughout the process. Sawyer's past work has been in developing popular action or fantasy games such as Fallout: New Vegas, Pillars of Eternity, and the follow-up, Pillars of Eternity II: Deadfire. But he had long toyed with the idea of creating a historical role-playing game, and when Obsidian was purchased by Microsoft in 2018, the door opened to creating more niche products available for Xbox GamePass.
Sawyer quickly zeroed in on Europe in the early 1500s, a place and time that has long fascinated him, from Martin Luther's reforms to the political and social transformations of the day. While he felt well-prepared for the foundational pieces of the story, he knew he needed outside counsel to get the details right.
Lawrentians deepen the experience
"The deeper I got into it, the more I realized that even though I continued collecting and reading history books and being interested in history as a topic after I left Lawrence, I am not a historian," Sawyer said. "There are limits."
So, he called Kern, a 30-year veteran of the Lawrence faculty who specializes in the study of early modern European history and has done scholarly research on the history of witchcraft and religious culture.
"I was really intrigued," Kern said. "I've long thought historical settings (in pop culture) can be a really good opportunity not only to tell a story but also provide details and pictures of the past."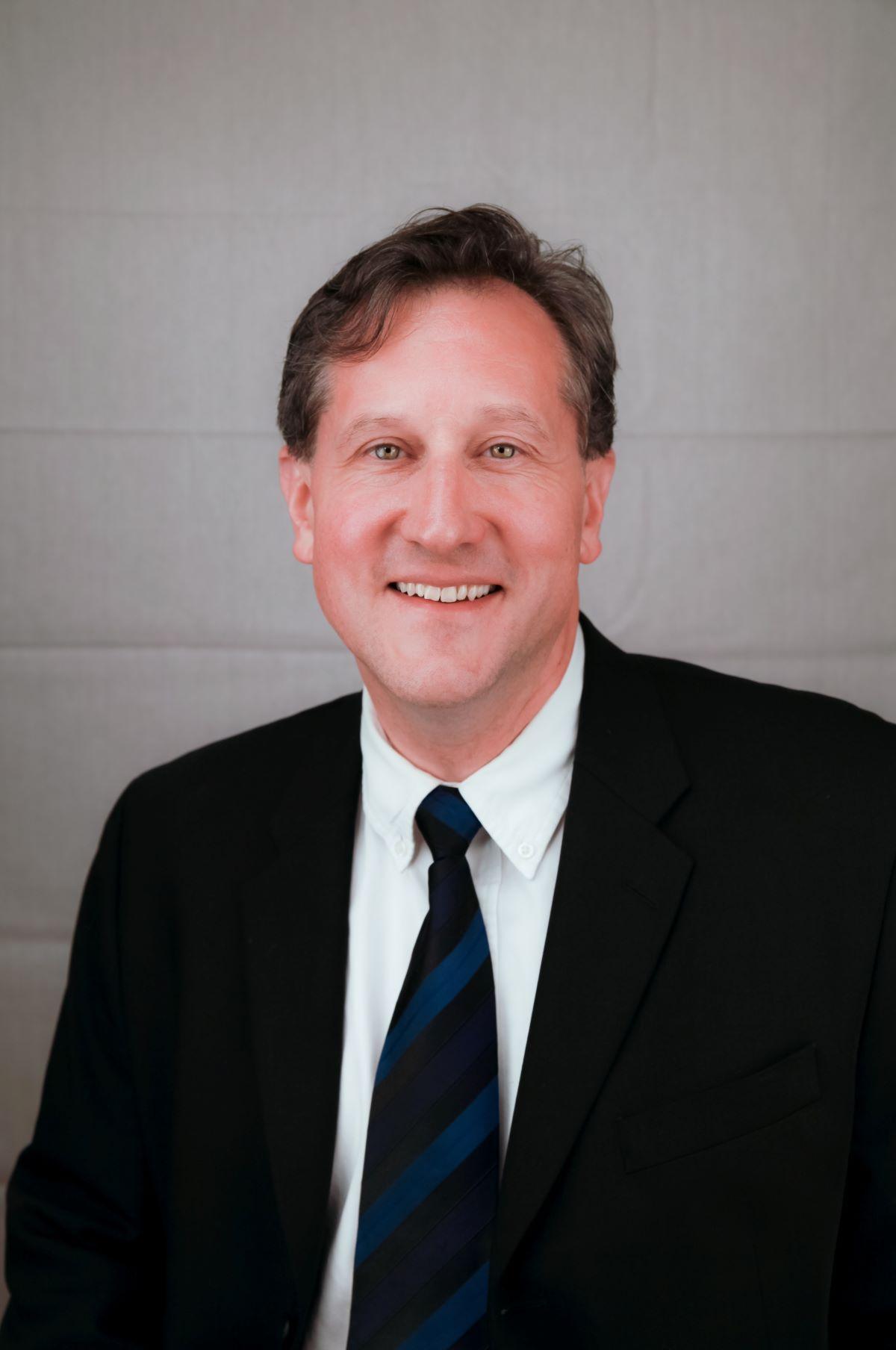 As the Obsidian team worked through the Pentiment story, Sawyer would reach out to Kern with questions on details, relevance, possibilities—clothing, folklore, food, politics, holy days, religious practices, and more.
"As he began to develop the narrative of the game, I'd get these relatively specific questions," Kern said. "What color stole would a clergy member be wearing for this kind of service at this time of year? What were the property rights of widows, vis-à-vis the property they were inheriting from their husbands? What would go to them, what would go to their children, what kind of legal rights would they have? It's very gratifying to see the world-building of the game hewing so closely to historical accuracy."
Sawyer's Lawrence influence
While Sawyer has tapped into his Lawrence education many times in his 20-plus years in video game development, he never had the opportunity to bring all those interests that consumed him in college to bear on one project. He started at Lawrence as a voice student in the Conservatory and remained involved in theater long after switching his major to history. His fascination with history, his love of music and drama, his passion for role-playing games—those interests haven't waned as he's developed into a successful video game designer.
"Pentiment is clearly bringing the full weight of my actual history education to play," Sawyer said. "We even have a bibliography in the game. Ed Kern said, 'That's a bunch of stuff from my course work.' And I said, 'Well, of course it is. Those were very foundational to my understanding of early modern Europe.' They're still very fundamental to how I think about that space."
While his Lawrence influence is more obvious in this game, Sawyer said it has been just as relevant in past projects and in his ongoing guidance of his game-development colleagues.
"Obviously, in Pentiment my actual specific education has been very valuable, but the thing when I talk to younger designers who are getting started in the gaming industry, the thing I tell them is the most valuable skill they can have is the ability to make good decisions, and that requires critical-thinking skills," Sawyer said. "I think my Lawrence education more than anything gave me that foundation."
"The thing I valued in my peers and that they valued in me was those critical-thinking skills, which is what you get in a traditional liberal arts education."
It was while at Lawrence that Sawyer started experimenting with web design and flash animation. He found he was pretty good at it. And when a friend at Lawrence alerted him to a job opening in web design in California, he took a leap of faith. That landed him in the video game industry and put him on a path where his interests in history, music, theater, and tech would meld.
"At first I thought this is so weird; I'm a history major, why am I a game designer?" Sawyer said. "But all the other game designers I was working with were philosophy majors, English majors, anthropology; they were all in the humanities, all had liberal arts backgrounds of some sort. The thing I valued in my peers and that they valued in me was those critical-thinking skills, which is what you get in a traditional liberal arts education."
About 'Pentiment'
Part art history textbook, part murder mystery, part relationship building, Pentiment is a role-playing game set in the Bavarian Alps in the early 16th century. The game spans 25 years. At the center of the game is Andreas Maler, a journeyman painter visiting the fictional town of Tassing who lands in the middle of an unsolved murder—and related goings-on—and sets out on an adventure to be determined by the player. Each action taken changes the narrative; in the process you are admiring Roman sculptures, arguing about Martin Luther's reforms, and otherwise navigating life amongst nobles, peasants, and monastics of Germany at a time of complex change.
Immerse yourself in different times and places to develop important perspectives on the world past and present.
Pentiment is available on Xbox Series X and Series S, Xbox One, and PC, and is part of Microsoft's Xbox GamePass.
Wired called it "quirky and strange" in all the best ways. "Perhaps the best part is that you, as Andreas, don't get a definitive answer as to what happened with that murder," reviewer Swapna Krishna writes. "It's up to you to put the pieces together and present your best impression, but there's no telling whether you got it right or not. But the choices you make (and the people you forsake) in the first part of the game affect what happens later."
The Washington Post called Pentiment a "gift to any player who longs for a historical setting that's more than a surface texture."
"Plenty of games have recreated historical places, but few even attempt to capture what it was actually like to live through these eras," writes the Post's Shannon Liao. "Pentiment feels special because it excels at empathy. Its depiction of Renaissance Bavaria is remarkable in that it fosters a genuine connection with the ordinary people living, eating, working, and dying through a period of tumultuous change."