Jin Han, a Lawrence junior, is publishing a book chapter with Brigid Vance, associate professor of history, based on their work tracing the history of some of the Wriston Art Galleries' East Asian artifacts.
Han, an East Asian studies and psychology double major, was inspired to do this work by Vance's class, Modern East Asian History. Staying in Appleton over the summer of 2020 due to the COVID-19 pandemic gave her the window of time to get started.
"We had this class project about East Asian artifacts in Wriston ... and then before summer vacation I asked Professor Vance, 'I'm interested in this project, can I possibly go further?'" Han said.
Fortunately, Han asked at a time when funding opportunities for research assistants were available. And Vance had just received a message from a colleague interested in how East Asian artifacts ended up in peripheral locations such as Appleton as opposed to metro hubs like London or Chicago.
"I asked Jin if she wanted to join me in researching the collecting practice of East Asian artifacts in the Wriston Galleries for the summer," Vance said. "What started as a summer research project turned into an abstract, and then into a chapter, which was then accepted into an edited volume."
Wriston has a large collection of East Asian artifacts including ivory sculptures of the Eight Immortals from Qing dynasty China and early modern Japanese prints in a style called Ukiyo-e. According to Han, most of the collection consists of donations from community members, alumni or spouses of alumni, faculty, and friends.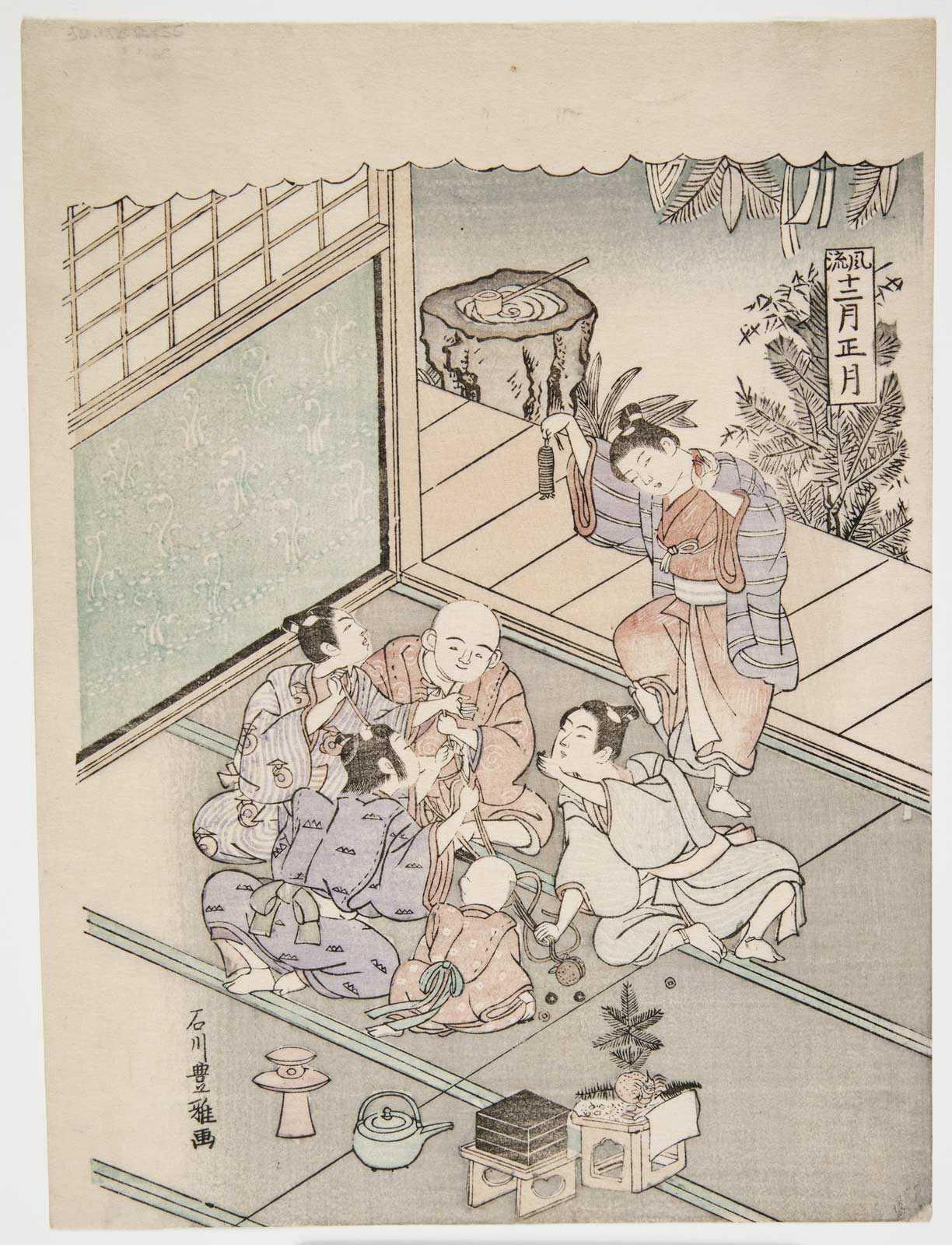 Researching the history behind these artifacts required Han to correspond with institutions as far away as Los Angeles as she tracked down the paper trails.
"We have to do all these communications with someone far away from here, and also, it's during the pandemic; the communication is very slow. The waiting time was much longer than I thought," Han said.
Despite the difficulties of research and waiting, Han said she enjoyed the search, and that she and Vance could spend hours looking at a single artifact.
"It's not about art styles; it's about the history behind them," Han said.
Han hopes that by figuring out the complex but fascinating stories behind the artifacts, these objects can take on new meaning to other students as well.
Despite a delay due to paper shortages during the COVID-19 pandemic, Han and Vance's chapter, "The Liberal Arts Collection: East Asian Artifacts at Lawrence University," is due to be released in the fall of 2022 in an edited volume titled Centring the Periphery: New Perspectives on Collecting East Asia from Brill.
"It was moving to witness Jin's excitement about the artifacts and to watch as she grew in confidence in research, writing, and collaborating," Vance said.
Strengthen language skills and your cultural understanding of a fascinating part of the world through the East Asian Studies program.
Originally from China, Han attended high school in Rochester, New York. When applying to colleges, she preferred smaller, liberal-arts schools, and chose Lawrence for its academic offerings, available scholarships, and surroundings.
As a singer, another draw for Han was the Conservatory of Music.
"I feel like the community is stronger here," she said.
For other members of the Lawrence community interested in research projects like this, Han said, "They need to be really passionate about these artifacts. Otherwise, you probably won't be spending such a long time to work with these objects and these tedious documents."
Han also said that Vance greatly helped make the work less stressful.
"Professor Vance is very welcoming and she's a warm person; really nice," Han said. "She didn't put a lot of pressure on me; she's like, 'take as much time as you need' to do the work well."
Han is strongly considering continuing down this path as a career; she plans to apply to graduate programs in both clinical psychology and museum studies.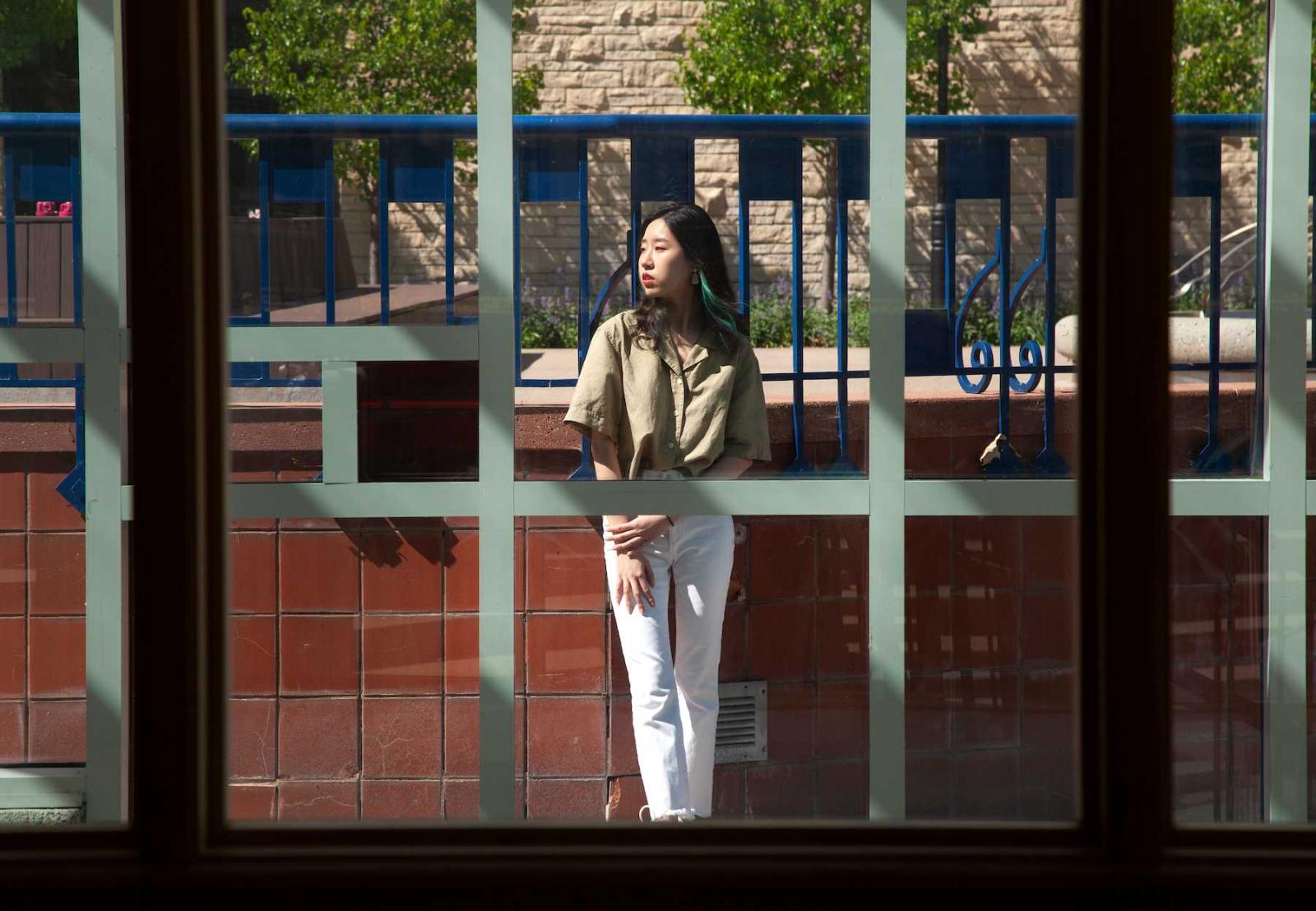 Jin Han
Class Year: 2023
Majors: East Asian studies and psychology
Hometown: Shanghai, China
Activities: Music, museums