Louis Butler '73 has had a remarkable journey since coming to Lawrence in 1969.
He said he was first inspired as a young child by President John F. Kennedy.
"I had a career path that I had planned out from the age of 8, where I had really locked into John Kennedy's inaugural speech, where he said ask not what your country could do for you, ask what you can do for your country," Louis said. "My father laughed because he said it's a speech, politicians give speeches all the time, they don't mean it. But I took it to heart. I wanted to go and be helpful."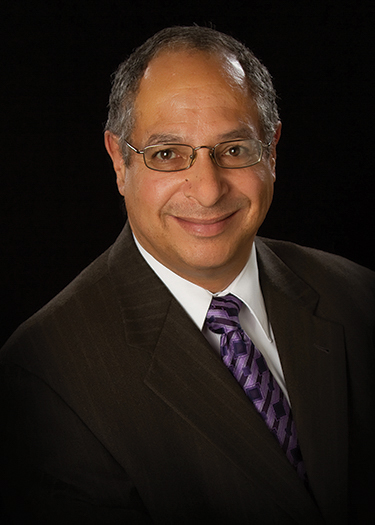 Louis said his original plan was to become mayor of Chicago, become a senator, and then become president. He laughed as he pointed out that the original plan didn't work out. But he never wavered from the purpose to be helpful and to do good work. He would eventually be appointed in 2004 to the Wisconsin Supreme Court, the first African American to serve as a justice.
The journey began long before that. Following graduation from Lawrence, he attended law school at the University of Wisconsin. Louis returned to Chicago to see what good work he could do there. "I went back to Chicago, and it had changed," he said. "Either it had changed, or I had changed. I wasn't really thrilled about the environment in Chicago anymore."
He decided to return to Wisconsin. He worked as a public defender as he tried to enter the work field in a prosecutor's office.
As he worked, he grew a deeper understanding of law and realized that he'd changed in a way that being a prosecutor was no longer what he wanted. As he recounted, "My goal now was for all people to have quality representation. The representation that a person gets in court should not depend on how much money they have."
Louis said he wanted fair and equal access to representation, so he provided it. It was about the people he'd help, not the position he held or the money he'd make; this was about justice. He would serve as an assistant state public defender from 1979 to 1992 before being appointed to the Milwaukee Municipal Court, where he served as a municipal judge until 2002.
Louis reminds students now: "Two things to recognize. I don't think students realize while they're in school how much they can learn, not just from the professors but also from classmates. You're out of the classroom more than you're in it. If you take the time to learn, you'll evolve. The other thing I'd encourage students to do now, that I wish I had done, is get to know other students better. Everyone has their own cliques or groups but there are a lot of people who go to Lawrence who will do incredible things, and I regret not knowing them better while I was at Lawrence".
Louis has supported the well-being of others in this changing world. From the moment he came onto campus until today, Louis has been a person of achievement. He has remained actively involved as an alumnus of Lawrence. His journey will be honored with the Lucia Russell Briggs Distinguished Achievement Award.