Learn more about the performance opportunities in the tuba and euphonium studio, from orchestras and bands to small brass ensembles.
Learn more about Josh Biere, Lecturer of Music.
Discover the many paths open to Conservatory graduates.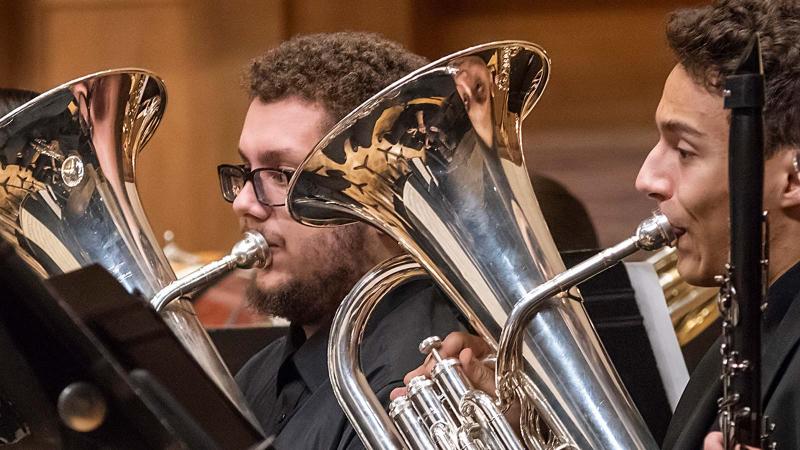 Studio Culture
A culture of genuine care among students and faculty creates a positive, focused atmosphere geared towards developing strong and versatile tuba and euphonium performance skills. You'll be equipped to succeed through study of key solo repertoire, etudes, and orchestral or band excerpts. You'll also have opportunities to study basic jazz improvisation including how to create bass lines, take solos, and play with a good jazz feel. The studio will help you strengthen basics, learn to problem solve, and leave as an experienced, mature, and caring musician who will excel at the next level.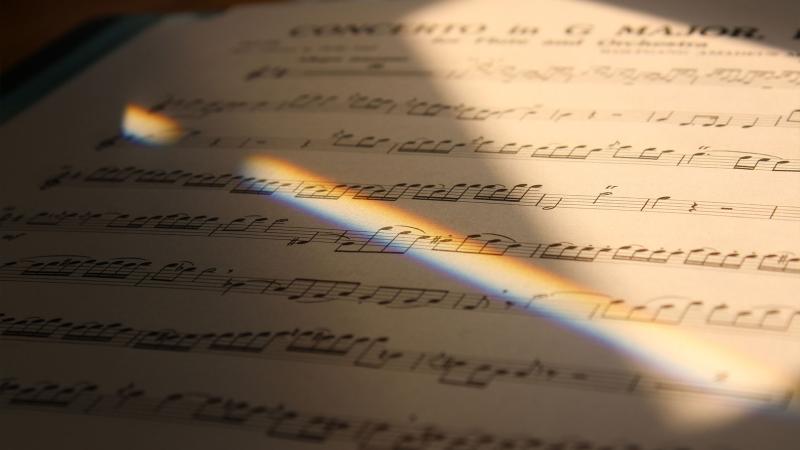 The Power of Collaboration
---
What happens when you combine a world-class conservatory with a world-class college? An unmatched undergraduate musical education. At Lawrence, the Conservatory and College experiences are intertwined. Multiple degree options let you be your own muse by connecting your musical passions with your academic interests.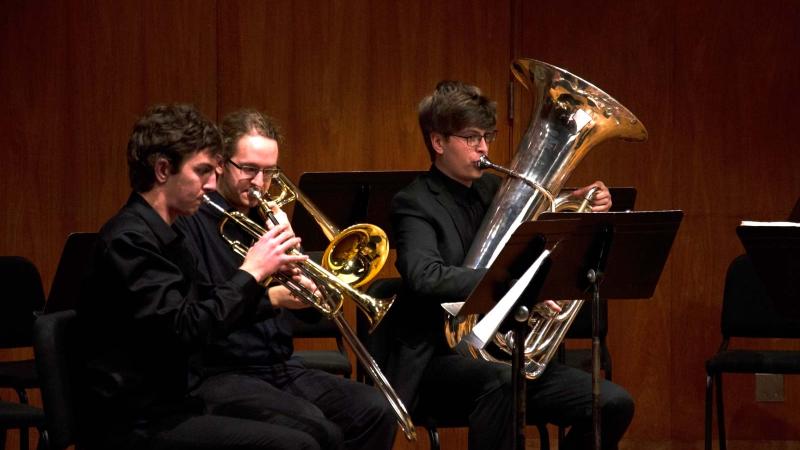 Brass and Beyond
---
Perfect your performance in an array of ensembles. There are brass-only opportunities like the Brass Choir, as well as bands, orchestras, jazz groups, small chamber groups, and more playing a wide variety of genres and styles.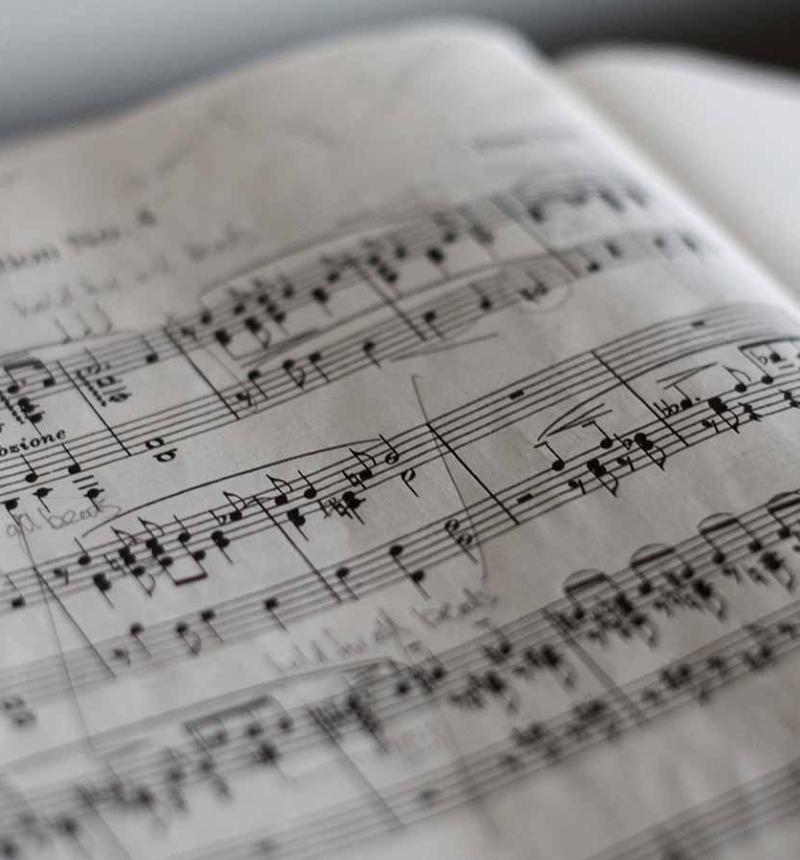 On Any Given Day...
...discover an array of opportunities that await you at Lawrence University.
A musical life awaits. Take the next steps by applying and auditioning.
The best way to find out if Lawrence is the university for you is by visiting.
Your virtual tour starts at the Arch but be sure to check out Conservatory, to explore learning and performance spaces.