Grow you skills with jazz courses and jazz emphasis degree options.
Learn from celebrated professional jazz musicians with a wide range of expertise.
Discover the many paths open to Conservatory graduates.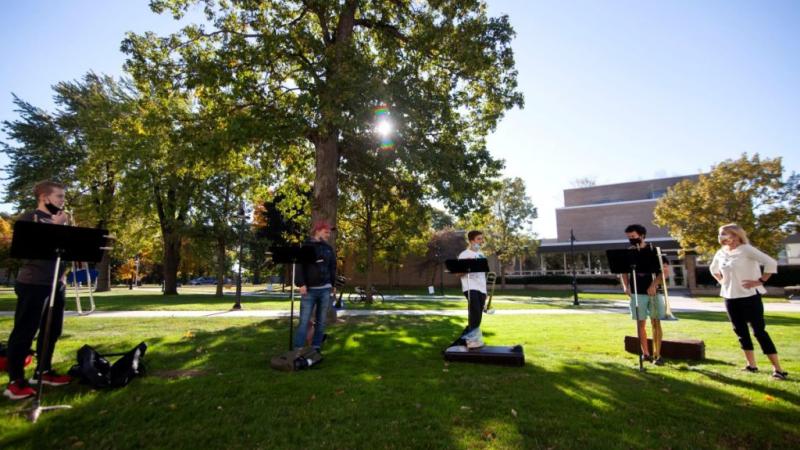 Program Experience
Develop a world of musical, cultural, and artistic understanding. You'll build all of these foundations together through study, performance, collaboration, and composition. Guided by faculty mentors who are also celebrated performers, travel down an individual path based on your interests. You'll explore a wide array of jazz traditions and music from around the world. A combination of large and small group practice, improvisation, immersive jazz composition and arranging allow for frequent performance–and recording!–of your work.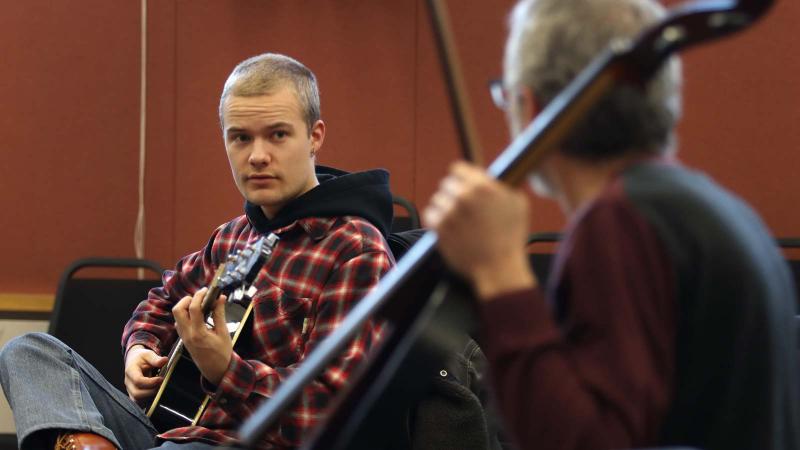 Jazz small groups
Small groups and combos are jazz performance classrooms that let you experience an extraordinary exploration of jazz improvisation through performance practice and guided listening and analysis. You'll meet twice a week in small groups, once for faculty coaching, and once for student-led experimentation. Study classic jazz styles and build on a tradition of innovation by creating arrangements and compositions of your own.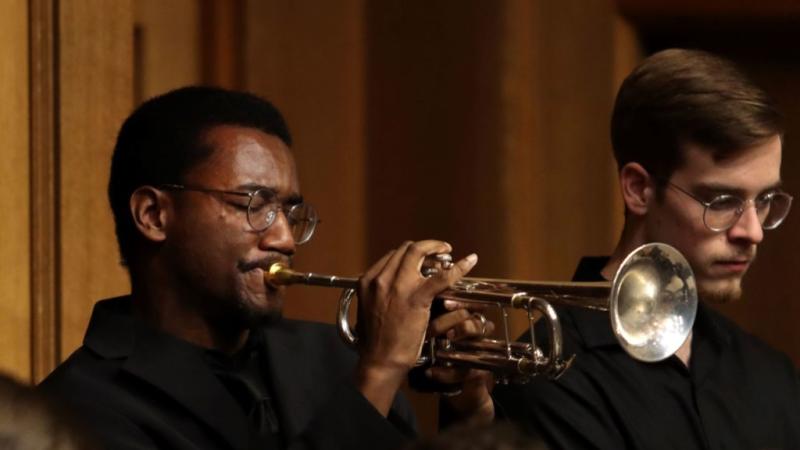 24/7 Jazz
---
You have so many opportunities to perform. From regular recitals and weekly jam sessions in the campus center to Lawrence's signature Jazz Weekend. Plus, hit a high note with a variety of performance groups ranging from small, student-designed ensembles to one of Lawrence's award-winning jazz ensembles.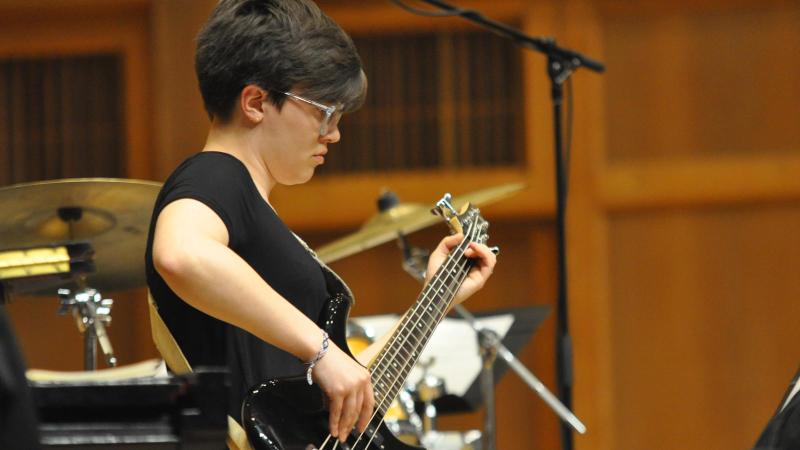 Notes to emphasize
---
You can choose from concentrated Emphasis in Jazz tracks in both music performance and composition majors.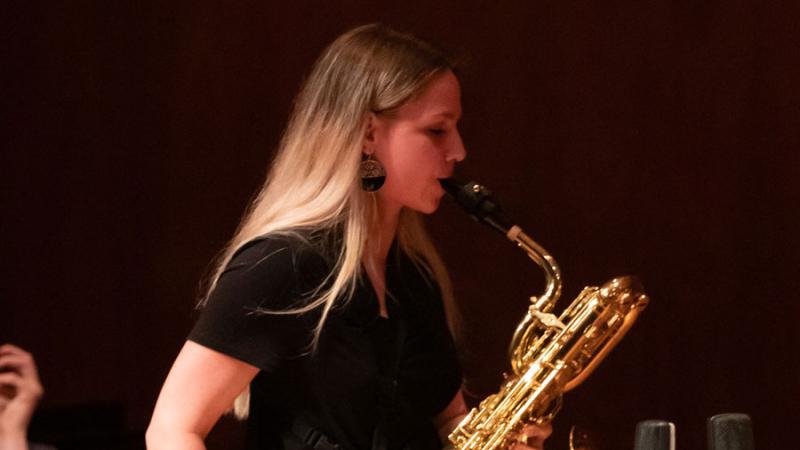 Perfect Harmony
---
Combine a world-class college with a world-class conservatory. One of four degree options, the innovative Bachelor of Musical Arts with an emphasis in jazz and contemporary improvisation gives you the flexibility to master your musical craft and pursue other passions that spark your curiosity.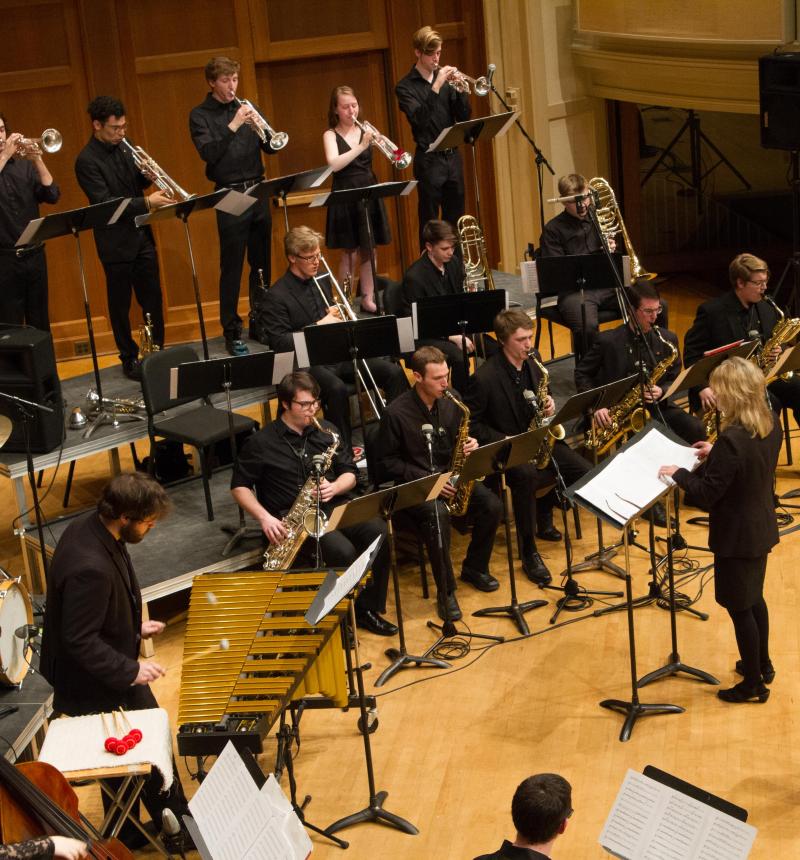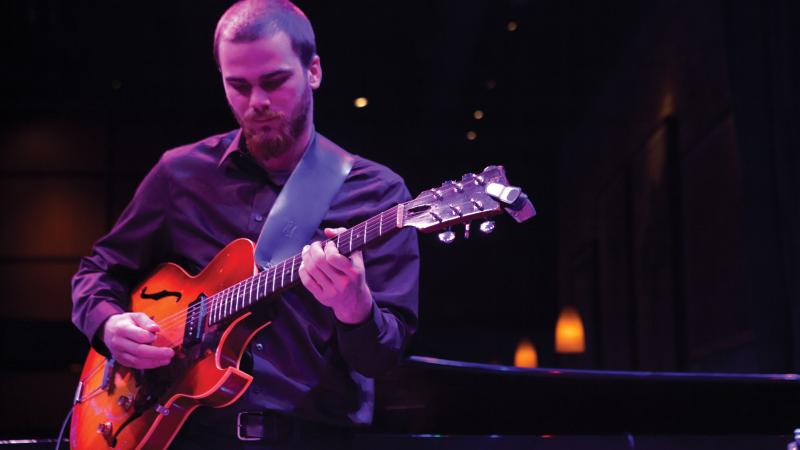 Live from Appleton! 
---
From works composed by faculty and students to jazz standards, get a taste of the performance experience.
Learn from the Greats
---
Some of the greatest jazz performers in the world perform at Lawrence as part of the Jazz Series and signature Jazz Weekend. You not only have opportunities to see them perform, you can learn from them in master classes.
On Any Given Day...
...discover an array of opportunities that await you at Lawrence University.
A musical life awaits. Take the next steps by applying and auditioning.
The best way to find out if Lawrence is the university for you is by visiting.