From bands and orchestras to chamber groups, classical to contemporary to jazz, ensembles and performance opportunities abound.
The clarinet program is led by Andy Hudson, Associate Professor of Music.
Discover the many paths open to Conservatory graduates. 
Studio Culture
Improving your individual skills is just one facet of a musical education in the Conservatory. For clarinetists, your education will also focus on supporting your peers, learning to make music well with others, and upholding a studio environment that promotes acceptance, trust, inclusion, and encouragement.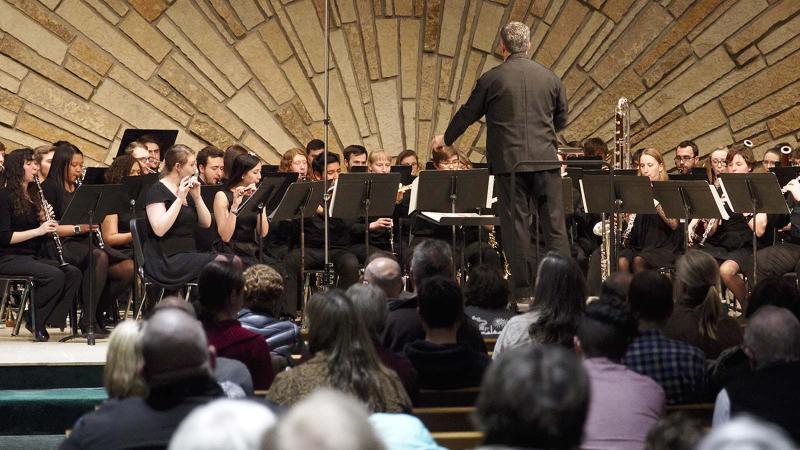 Have clarinet, will travel
Nearly every year Lawrentian clarinetists travel to perform, do outreach, and connect with other musicians. Recent destinations have included Minneapolis and Chicago.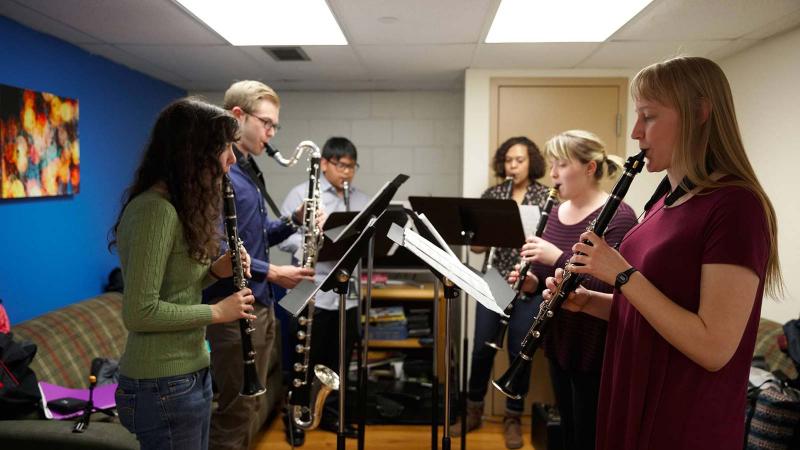 Tools of the Trade
From a fully equipped reed room to a collection of first-rate auxiliary clarinets, you'll have access to an array of musical tools and instruments.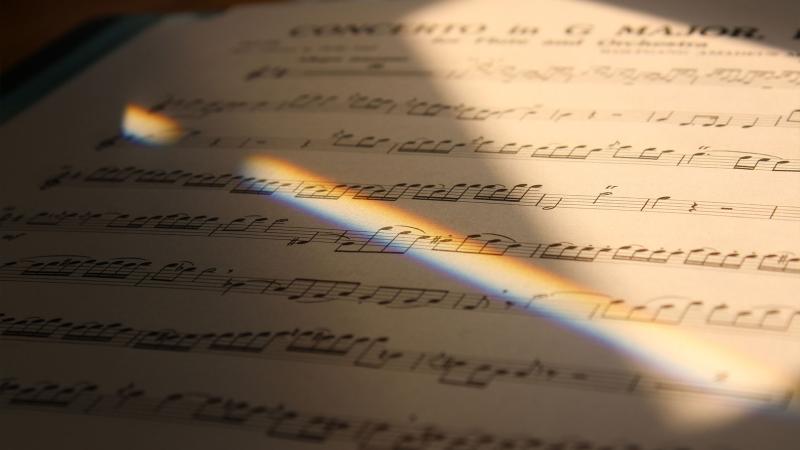 The Power of Collaboration
---
What happens when you combine a world-class conservatory with a world-class college? An unmatched undergraduate musical education. At Lawrence, the Conservatory and College experiences are intertwined. Multiple degree options let you be your own muse by connecting your musical passions with your academic interests. 
A Standout Performance
---
Abbey Atwater performs as a guest soloist with the Lawrence University Wind Ensemble.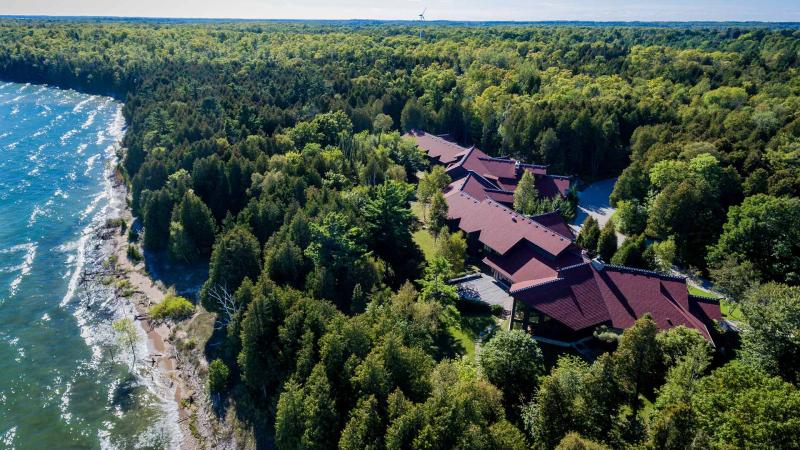 Sound the Retreat
---
Bond with your fellow musicians, focus on your craft, and immerse yourself in natural beauty during retreat weekends at Björklunden, a 441-acre estate on the shores of Lake Michigan.
On Any Given Day...
...discover an array of opportunities that await you at Lawrence University.
A musical life awaits. Take the next steps by applying and auditioning.
The best way to find out if Lawrence is the university for you is by visiting.
Your virtual tour starts at the Arch but be sure to check out Conservatory, to explore learning and performance spaces.