From orchestras to jazz to contemporary music, ensemble opportunities abound.
The bass program is led by Mark Urness, Associate Professor of Music.
Discover the many paths open to Conservatory graduates.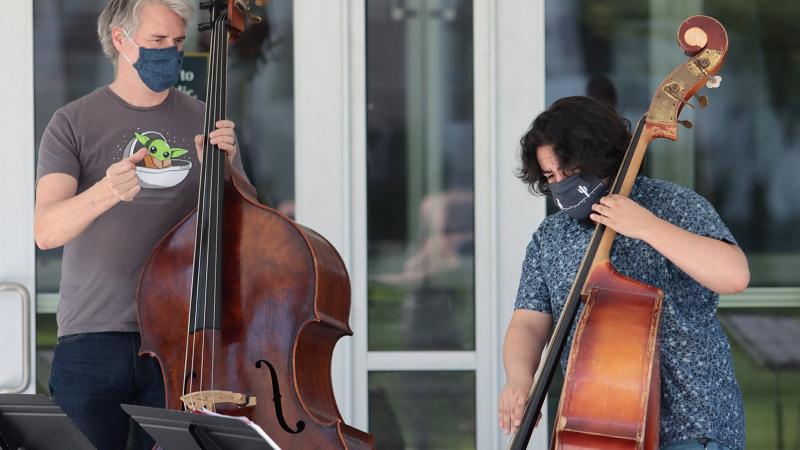 Studio Culture
As a key part of most ensembles on campus, the bass program is a cohesive and collaborative community developing musical skills across styles and genres. You'll gain knowledge of repertoire, etudes, and solos, chamber playing, and be exposed to a range of genres and styles. You'll find a supportive and encouraging environment where you'll push each other to be your best. The studio emphasizes inquiry, where you'll explore not just the how but the why. You'll benefit from focused attention from faculty while selecting repertoire that resonates with your interests and passions.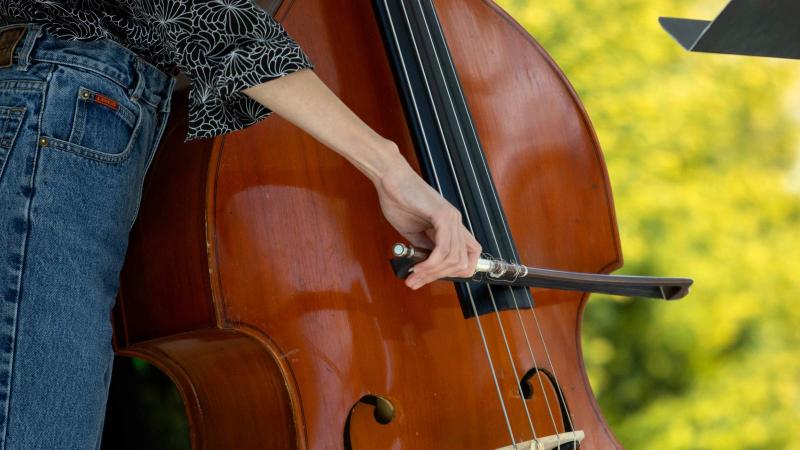 Specialty Strings
The bass program has several special instruments for you to use, including a bass in Viennese tuning with period gut strings and a Kay bass with the "Charlie Haden" two gut, two steel string set up.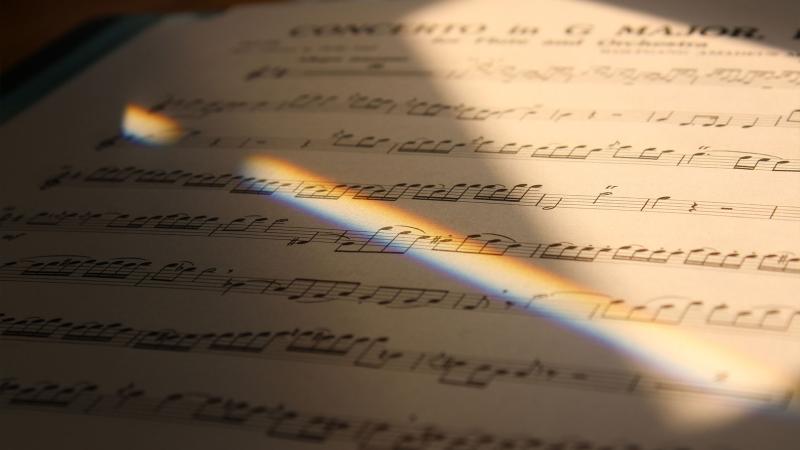 The Power of Collaboration
---
What happens when you combine a world-class conservatory with a world-class college? An unmatched undergraduate musical education. At Lawrence, the Conservatory and College experiences are intertwined. Multiple degree options let you be your own muse by connecting your musical passions with your academic interests.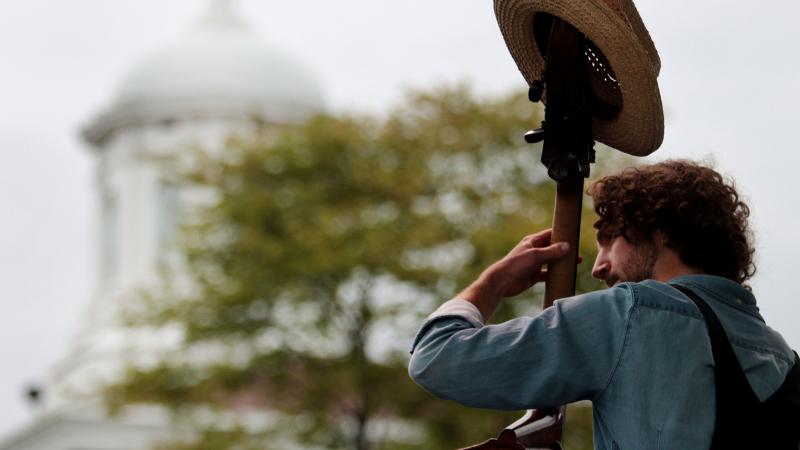 Here, There, Everywhere
---
The bass program is defined by its range, from symphony to jazz, bluegrass to mariachi, from Memorial Chapel to house party jam sessions.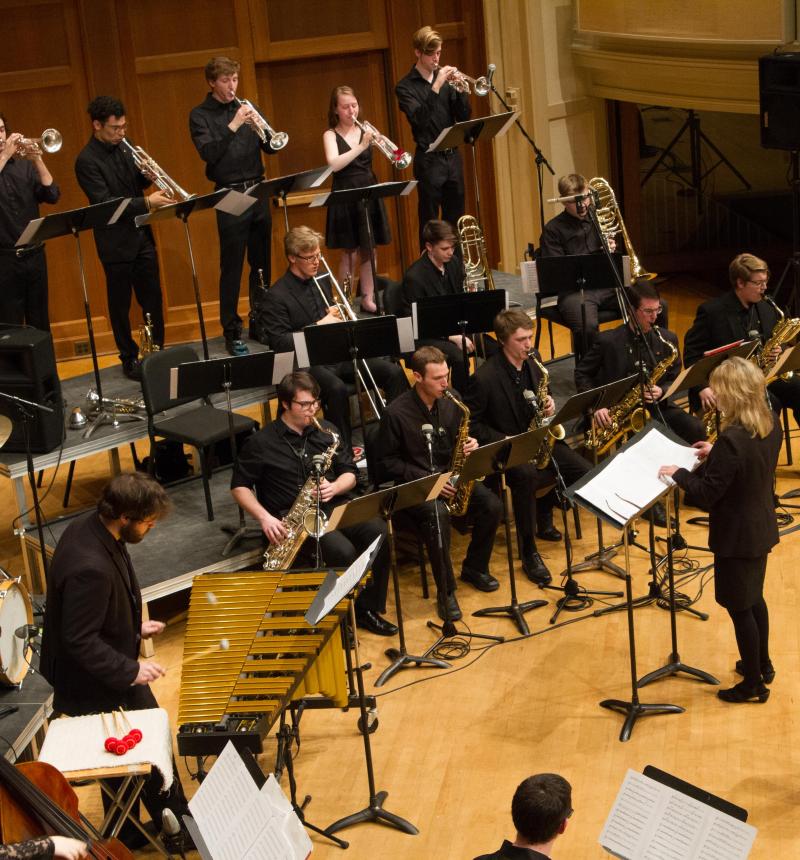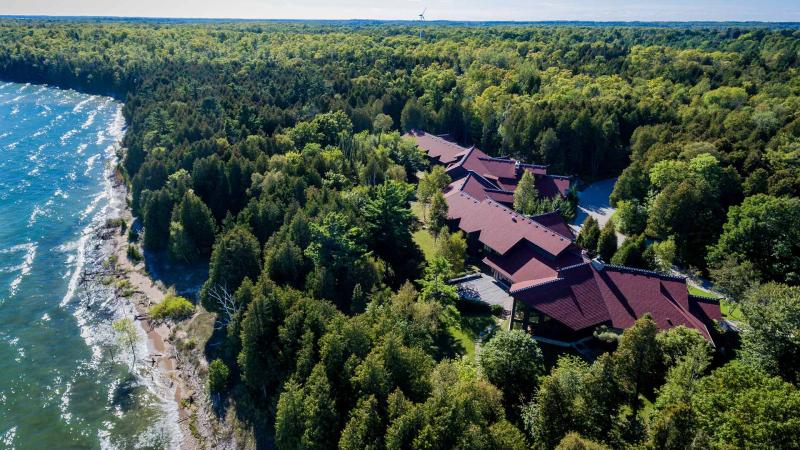 Sound the Retreat
---
Bond with your fellow musicians, focus on your craft, and immerse yourself in natural beauty during retreat weekends at Björklunden, a 441-acre estate on the shores of Lake Michigan.
On Any Given Day...
...discover an array of opportunities that await you at Lawrence University.
A musical life awaits. Take the next steps by applying and auditioning.
The best way to find out if Lawrence is the university for you is by visiting.
Your virtual tour starts at the Arch but be sure to check out Conservatory, to explore learning and performance spaces.