Margaret S. Paek (she/her)
---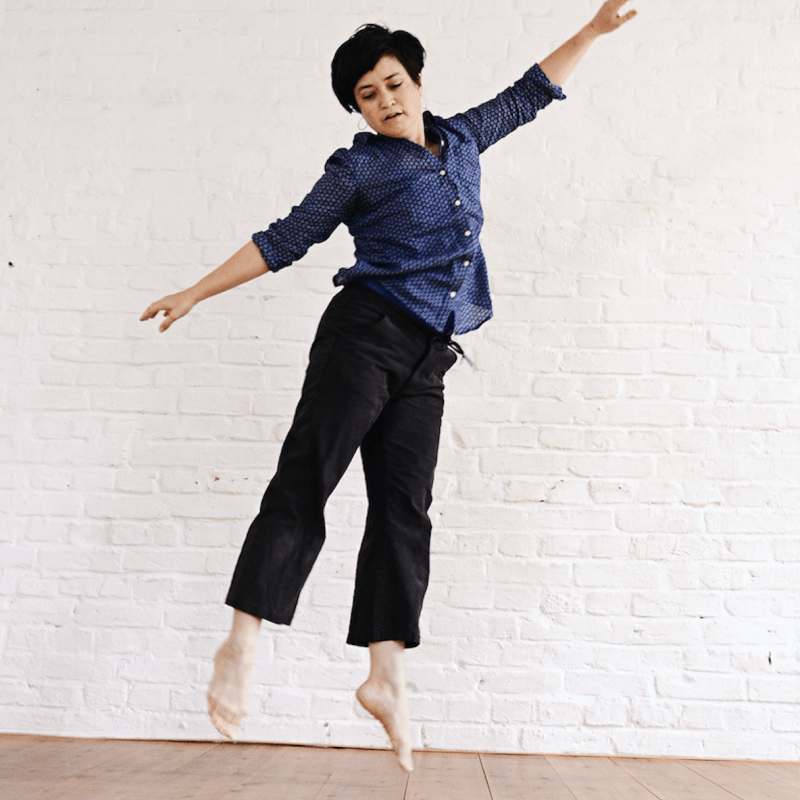 Campus Address
Brokaw Hall
Room 217
Conservatory of Music
Title
Visiting Assistant Professor of Dance
About
Margaret Sunghe Paek is a collaborative dance artist whose research engages in inclusionary methods and ensemble enterprises. She sees dance as a life practice and life as a dance practice. Her approach involves dancing within and through various simultaneous identities, including that of performer, improvisor, choreographer, collaborator, woman, mixed race, Korean-American, mother, educator, student, and observer. Blurring the distinctions between these labels in her practice and thinking, she finds surprising inspiration and integration. Margaret believes through dancing, we can practice seeing, making space for, and valuing each other. Dance, as a practice, cultivates attention and care, and creates pathways for new possibilities, play, and connection. Every body is different. Every body is full of creative potential. Every body is a dancing body.
As a performer, maker, educator, and community builder, she is deeply influenced by her continual relationships with contact improvisation, Ensemble Thinking, Alexander Technique, Nina Martin, Barbara Dilley, The Resident Artists/Dancing Mamas, Uh Oh Trio, and Loren Kiyoshi Dempster and their daughter. A member of the international Lower Left performance collective since 2000, the group continues to provide her artistic foundation and home. Her dance works have been presented in Mexico, Europe, and the US at venues including Tanzfabrik in Berlin, Germany; the Hammer Museum at UCLA, Nichiren Hokke Buddhist Church, and Sushi Performance & Visual Art in California; the Crowley Theater in Marfa, Texas; and Judson Memorial Church, Danspace at St. Mark's Church, and the 2012 Whitney Museum Biennial in NYC. She has authored articles for loveDANCEmore and Contact Quarterly. Margaret has been on faculty at Movement Research, Marymount Manhattan and Manhattanville Colleges in NYC; taught at the Swedish Dance Alliance in Stockholm, Sweden; Kontakt Budapest in Hungary; and the International Contact Improvisation Festival in Freiburg, Germany.
In 2015, Margaret moved from New York City to Appleton, Wisconsin to teach dance in the Conservatory of Music at Lawrence University, and she loves it. Together with Mauriah Donegan Kraker, Lecturer of Dance in the Theatre Department, Margaret builds a culture of wellness and awareness through embodied practice and movement. She collaborates regularly with Matt Turner and Copeland Woodruff on the LU micro-operas, facilitates monthly Open Movement & Music Jams, coordinates the Lawrence University Dance Series, creates with the Dance Ensemble Collective, and co-founded the local community based Alongside Collective and the Dance Network Alliance of Fox Cities. She is a board member of Marfa Live Arts and Renaissance School for the Arts.
Education
MFA in Dance, Hollins University/American Dance Festival
BA in Psychology, minor in Dance, U.C. San Diego
Years at Lawrence
2015-present