Mauriah Donegan Kraker (she/her)
---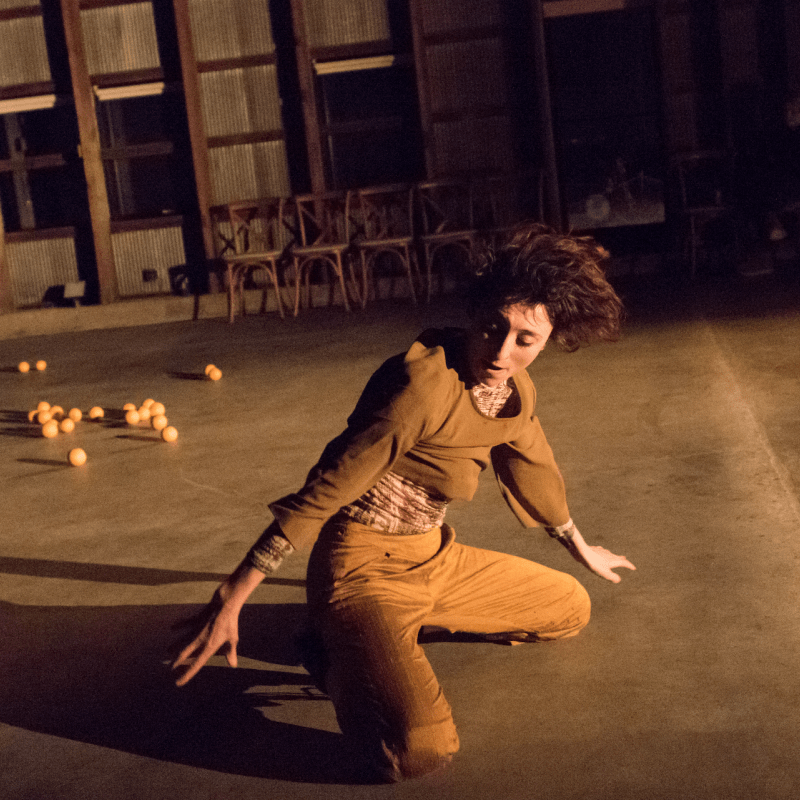 Campus Address
Music-Drama Center
Room 97
Theatre Arts
About
I am a midwesterner, a collaborative performance maker, a long-distance walker primarily invested in slow travel: walking around the block and through the city as a means of attending to choreographic unfolding of time cycles in the body + land. My background in athletics (competing as an Olympic-level athlete/named Athlete of the Year by USA Gymnastics) and dance (touring around the world with Pilobolus Dance Company, creating dances in the Italian Alps, deserted building in Asia, under highway underpasses + at prairie sites in the Midwest) are drivers in the creation of performative practices for both artist + athlete.
For the past twenty years, I have been utilizing storytelling, visual arts, somatic + mindfulness to facilitate movement experiences in children's dance, wellness centers, elementary schools, museums, non-profits intergenerational communities and memory care spaces throughout the Midwest, New York and Asia. I teach movement practices in the Theatre Arts department here at Lawrence, my focus being collaboration, movement that is accessible to all, and an embodied practice of place, both internal and external.
Dance is a practice of crafting pathways for curiosity, resiliency, and connection through movement. I'm looking forward to sharing our approach to dance at Lawrence with you. In our time together, we will engage with the histories and knowledge we already embody. We'll explore preparations, practices, and wellness tactics for being a performative human, in this world, in this place, right now. Each class, we will move through a variety of activities: reading, creative writing, drawing, discussion, and movement explorations. We will move and dance a lot. We will get sweaty as we build strength and stamina. We will practice finding the power and poise in both the body + voice. We will experience deep conversation around process, interdisciplinary projects, recitals, student/faculty multi-media collaborations. This cross pollination of idea, interest, training is what makes Lawrence unique is what sets up our artists (you!) for post Lawrence success. I'm looking forward to dancing alongside you!
Education
MFA- University of Illinois at Urbana-Champaign, Choreography + Dance
BFA- University of Wisconsin-Milwaukee, Dance
Years at Lawrence
2021- present