A virtual Commencement on June 14 will honor Lawrence University's Class of 2020, celebrating graduates who had their final term disrupted by a global pandemic.
The COVID-19 crisis resulted in Spring Term courses being delivered via distance learning. That means the ceremony will take on a different look, one that will still honor the great accomplishments that Commencement represents, but this time with graduates and their families looking on from home.
"I promised that we would do our best to recognize your achievements and celebrate your graduation, even if we could not all be together on Main Hall Green," President Mark Burstein said in a message to graduates. "We have been working closely with the senior class leaders to ensure that we celebrate you in a way that reflects the many contributions you have brought to Lawrence during your time on campus."
Here's what you need to know in advance of the virtual ceremony.
How to view Commencement
Commencement, honoring nearly 300 students from the Class of 2020, will be streamed at 10 a.m. You can access the ceremony at the Commencement page at lawrence.edu. There will be an opportunity to leave congratulatory messages during the ceremony. You also can celebrate the graduates using tools found in this Celebration Kit.
A message to classmates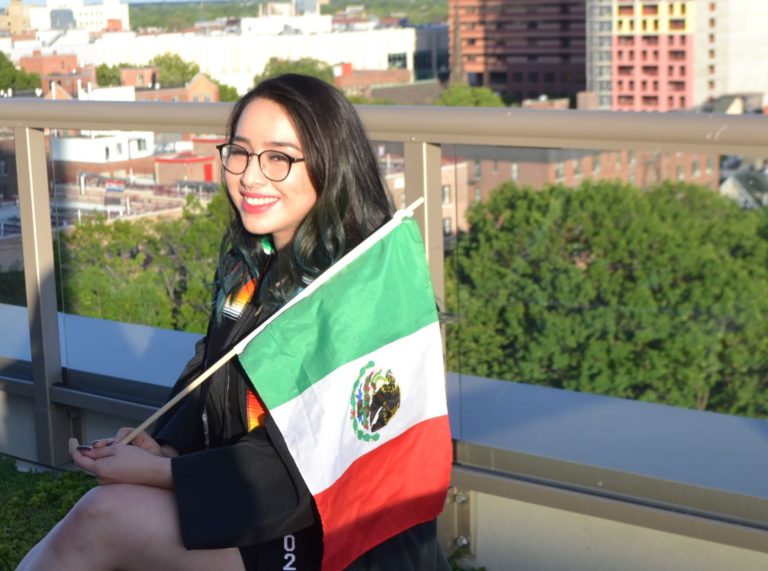 Samantha Lizbeth Torres '20, a psychology and theater arts double major from New York City, will serve as class speaker. In addition to celebrating achievements, she said she'll focus her message on opportunities to be part of the solution as she and her classmates confront societal challenges. 
"It is never my intention for all of us to agree, but we do need to be able to see each other and hear each other," Torres said. 
"We also need to be able to unlearn and relearn. Lawrence taught me a lot about unlearning.  That unlearning meant accepting that someone like me can succeed at an institution that may not look like home to me. Thanks to Lawrence's Posse Program, I, a first-generation child of immigrants, was able to leave my low-income home for a prestigious school halfway across the country. Now, I'm the Commencement speaker. But how do I reach an audience that doesn't look or sound like me, that doesn't know me, and I don't know them? I think about how I see myself in them." 
Torres said her speech will address the pain of having to finish her Lawrence education 1,000 miles from campus as the pandemic took its toll on people's health and the economy. She'll encourage her classmates to persevere amid challenges no graduating class has seen. 
"I chose to reflect, to be thoughtful and cognizant of the good and the bad of the moment," she said. "We have all experienced loss. Not just the loss of our last spring term, but the loss of family members, jobs, financial security, and opportunities that awaited us after graduation. Still, we've experienced great joy through the kindness we've received from our Lawrence community. It's also a time to be grateful. But we need to be respectful of all feelings. Not just good or just bad. It will take time for my class to process all of this after graduation. It's not easy."
A familiar, poetic voice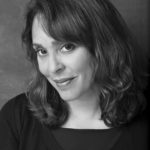 Natasha Trethewey, a Pulitzer Prize-winning poet whose Native Guard has been required reading in Freshman Studies for the past five years, will deliver the Commencement address.
She served two terms as the 19th Poet Laureate of the United States and is the author of five collections of poetry: Domestic Work (2000), Bellocq's Ophelia (2002), Native Guard (2006)—for which she was awarded the 2007 Pulitzer Prize—Thrall (2012), and Monument: Poems New and Selected (2018). In 2010, she published a book of nonfiction, Beyond Katrina: A Meditation on the Mississippi Gulf Coast.
"Having Ms. Trethewey's commencement address will help us all remember the importance of inclusive social connection and the power of humanity," Burstein said.
The ceremony details
While a virtual Commencement ceremony may not be able to duplicate the experience of an in-person event, many familiar elements will be incorporated. The ceremony will include opening remarks from President Burstein, the reading of the land acknowledgement by Shelby Siebers '20,  speeches from Torres and Trethewey, conferring of degrees by Burstein, Provost and Dean of Faculty Catherine Kodat, and Dean of the Conservatory Brian Pertl, a message from Burstein, and closing words from Linda Morgan-Clement, the Julie Esch Hurvis Dean of Spiritual and Religious Life. Also, watch for congratulatory messages from faculty and staff.
Four long-serving Lawrence faculty members are retiring at the close of the academic year: David Burrows, Ruth Lunt, Thomas Ryckman, and Richard Sanerib. See details and reflections in this story.
Three members of the Lawrence faculty are being honored with annual faculty awards for excellence in teaching and scholarship. See details here.
More weekend celebrations
In addition to Commencement, you can find two other celebratory events being showcased virtually during Commencement weekend. The annual Commencement concert will be seen at 7:30 p.m. June 12 and the Baccalaureate Service will be seen at 3 p.m. June 13. Both are available at go.lawrence.edu/commencement. Also, the 2020 Senior Art Exhibition is viewable now. It can be found online here.