Lawrence University will widen, pave, and light a campus trail that runs along the Fox River, with work on the project expected to begin in 2022.
The upgraded Riverwalk Trail will improve its year-round usability and allow the campus to better connect with adjacent trails for walking, running, and biking, said Christyn Abaray, assistant to the president.
Abaray called the project a significant benefit for the surrounding Appleton community as well as for the students, faculty, and staff who call the Lawrence campus home. It will further highlight Lawrence's scenic location along the river, providing picturesque views, a natural get-away, fitness opportunities, and new avenues for environmental studies.
"A well-maintained path will increase experiential learning opportunities for students whose studies focus on the environment and public health and for our environmentally focused student organizations," Abaray said. "And strengthening the connection between Lawrence and the city through contributions to the growth of the Fox Cities will help us to attract and retain talented students, faculty, and staff."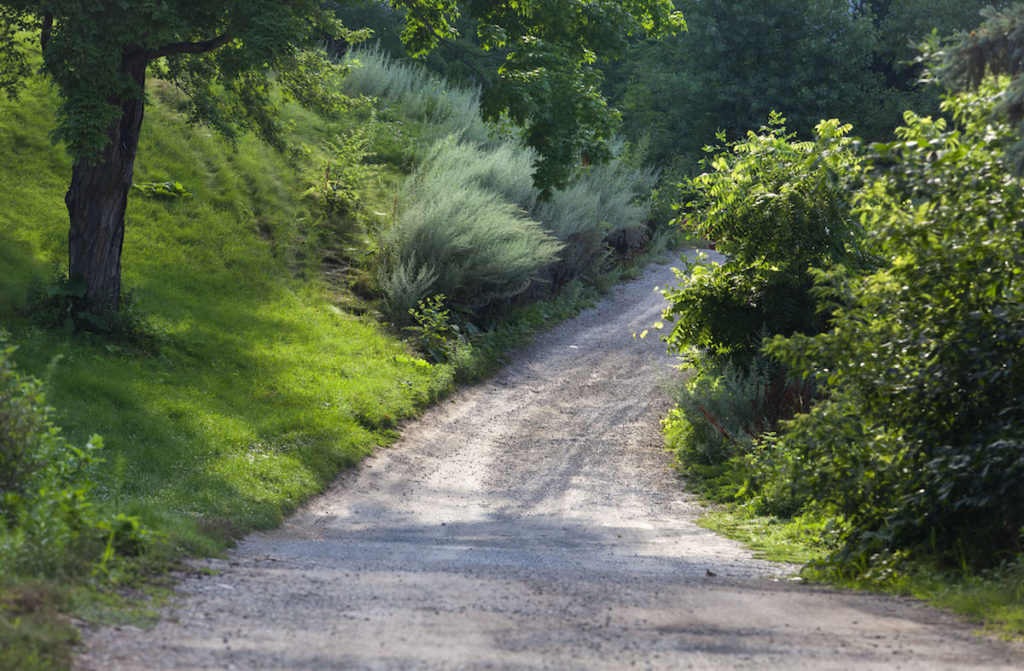 Fund-raising is already under way for the project. Philanthropic contributions from the Lawrence community have surpassed $150,000 so far. The Community Foundation for the Fox Valley Region via its David L. and Rita E. Nelson Family Fund has pledged $100,000, and a $1,000 grant was secured from the Natural Resources Foundation of Wisconsin. Lawrence continues to work closely with the City of Appleton as the project proceeds with its support, Abaray said.
The half-mile trail along the south side of campus—from Drew Street to an area behind Warch Campus Center just east of Lawe Street—has been designated as an unofficial trail for decades. Lawrence paved part of the trail in the 1990s, courtesy of a gift from the Class of 1998, and a wooden overlook was built, but that overlook is now closed because of needed repairs. The overlook will be repaired in the future via this project, Abaray said.
Lawrence began working on trail-related enhancements a year ago. Two entryways connecting campus with the trail, one between Briggs Hall and the Buchanan Kiewit Wellness Center and one just east of the Warch Campus Center, were renovated last summer.
The enhancements have made both the trail and campus easier and safer to access, but the trail still lacks the amenities for more robust use, Abaray said.
"While campus and Appleton residents still enjoy the existing unofficial trail for its scenic views, its narrowness, lack of lighting, and unpaved portions make it difficult to utilize the trail safely and fully year-round," she said.
Once the upgrades to the trail portion of the project are completed, the Riverwalk Trail will provide easy access to other nearby trails, including the newly opened Lawe Street Trestle Trail, the Newberry Trail, North Island Trail, and the coming trail that's part of the planned Ellen Kort Peace Park.