This summer isn't really going the way most of us planned.
As the COVID-19 pandemic has wreaked havoc on all aspects of our lives, we've been forced to adapt to the ever-changing situation—and Lawrence's Center for Career, Life, and Community Engagement (CLC) has never been busier. With a little help from the CLC, students have taken the opportunity to step outside of their comfort zones into unconventional internships and research projects that have successfully made dramatic adjustments in real time.
Explore how these eight Lawrentians have spent the summer preparing for their futures in this dynamic work environment.
WAKE FOREST SCHOOL OF MEDICINE: Natalie LaMonto '22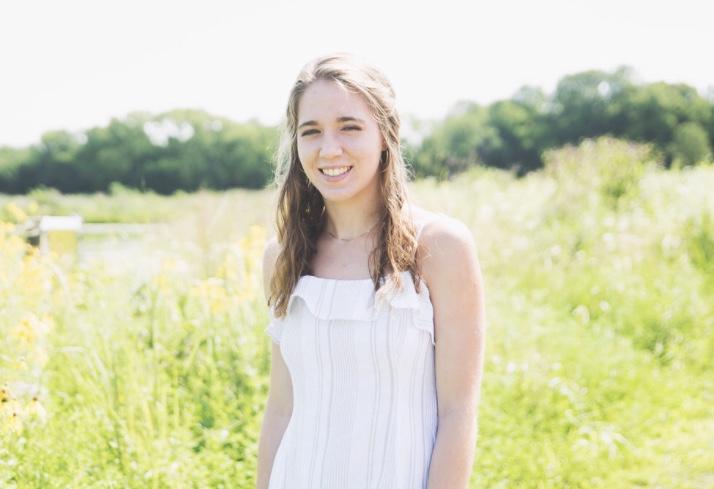 In the midst of a global crisis, scientists are working overtime to minimize the damage, and for students wanting to pursue a career in public health, their assistance has rarely been in higher demand. In an effort to do her part this summer and prepare for her future, Natalie LaMonto, an anthropology major from Frankfort, Illinois, joined a team of interns at the Wake Forest School of Medicine to conduct vital research on the effects of COVID-19.
This public health research team, led by Sara Quandt '73, has been studying the same group of Latinx farmworkers for over 20 years, focusing on a variety of public health issues, including access to housing and pesticide exposure, to name a few. As soon as the pandemic arrived in the U.S., the team shifted research to meet the growing need for information on how COVID-19 is impacting migrant farmworkers. As an intern, LaMonto is doing extensive work virtually, analyzing data from interviews, contributing to journal articles about their findings, and even writing policy briefs to provide recommendations for legislation.
"I want to do research in public health, but I had no clue what that really entailed," LaMonto said. "This internship has definitely given me an idea of what I would actually be doing in the future."
FIND YOUR ID NYC: Hezekiah Ortiz '21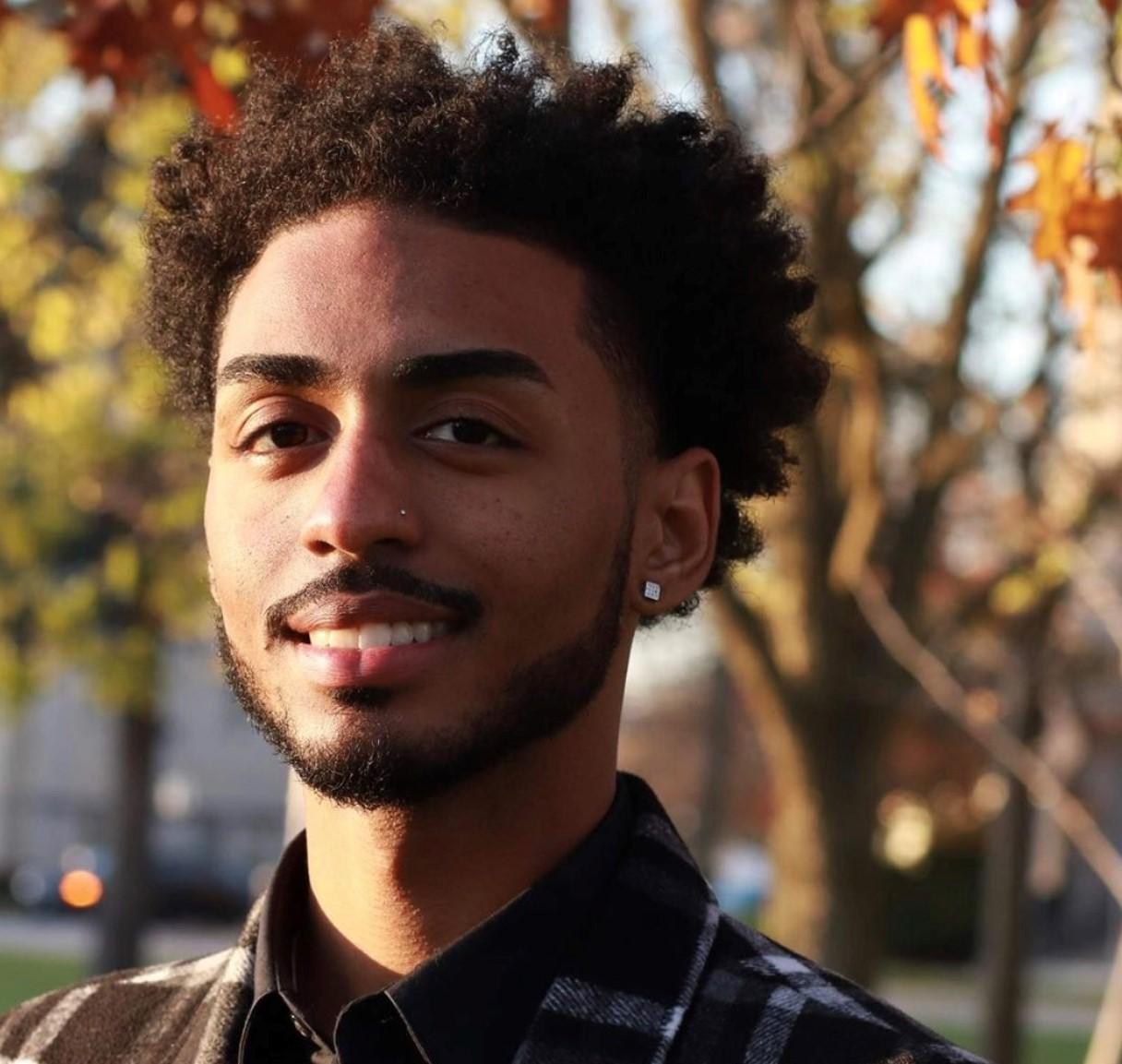 With internships going remote or getting canceled, it was hard for many students to find a company to work with this summer, but Hezekiah Ortiz would not be denied as he zeroes in on his interest in talent management. After all, this work is personal. He knows first-hand the struggle of artists to get their work out in the world, despite immense talent and "endless reservoirs of creativity." With a career in talent management, Ortiz, a global studies major from Staten Island, New York, hopes to provide the structure for other artists to reach a broader audience.
Working this summer with Find Your ID NYC, a talent management company, has allowed Ortiz to further explore a field he has a growing interest in. His interest has developed during the past year or so, but this summer in quarantine gave him a chance to truly focus in. Through his experience helping others with their personal brands—often in the form of his weekly Instagram livestreams, in which he scouts out other artists and gives them the platform to showcase their brand and network with talent agencies—Ortiz has gained valuable skills and knowledge for his own brand.  
"I genuinely enjoy what I am doing," Ortiz said. "It is like a perfect blend of learning how to brand myself and helping others in their artistic journey." 
MOUNT VERNON-LISBON COMMUNITY THEATRE: Theresa Gruber-Miller '23
If you have to spend your summer at home during a pandemic, why not take the opportunity to offer your ever-expanding list of skills to a local organization close to your heart? As coursework and internships swiftly announced cancellations or online workloads, Theresa Gruber-Miller reached out to the community she's belonged to since childhood — the Mount Vernon-Lisbon Community Theatre Company. Naturally, they put her right to work.
Taking her talents behind the scenes, Gruber-Miller, a Spanish and music education double major from Mount Vernon, Iowa, is experiencing the nitty-gritty that goes into making a theater run, as she organizes decades of props and costumes, conducts theater historiographies, and learns how to ask the right questions. As her biggest project of the summer, Gruber-Miller has been interviewing long-time community members about what the company has meant to them, from an old pro who's worked with the theater for 40 years to a young theater major who she's known since middle school. The perks of staying close to home.
"It's really great to have art organizations that are open and willing to accept interns for summers to help out and gain experience," Gruber-Miller said. "It's helping me to grow in my professional development and learn about the nonprofit sector so that I can have the best chance at continuing my career path and seeing where it leads me."
MCFLESHMAN'S BREWING CO.: Vinzenz Mayer '21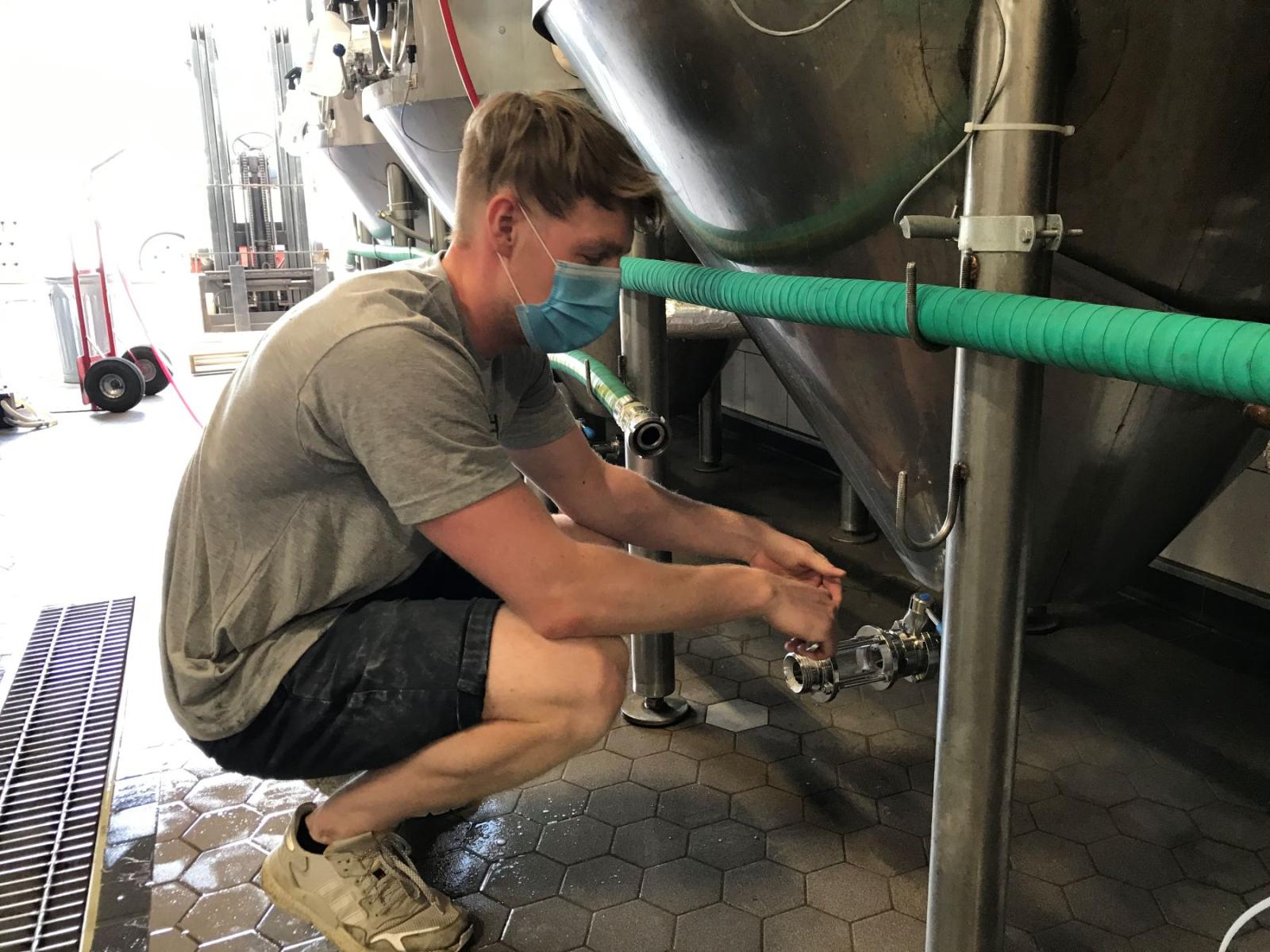 When Vinzenz Mayer's summer research plans were abruptly canceled, he turned to beer. That is, he turned to McFleshman's Brewery, an Appleton-based craft brewery co-owned by his advisor, Associate Professor of Chemistry Allison Fleshman. Taking a less theoretical approach to his chemistry research, Mayer, a biochemistry major from Germany, is spending the summer working as an assistant quality assurance manager at McFleshman's.
Combining classic laboratory research with hands-on functional experience, Mayer oversees the entire brewing process in order to ensure that every customer has a beer of the best possible quality. From adding hops to make an IPA more fruity to continuous testing and analysis of the fermenting beer, Mayer is quickly becoming an expert in the whole scientific brewing process — both in his academics and on the ground.
"This is basically the complete opposite of working in a lab. It's more practical, which gives me a completely different view on my research," Mayer said. "What I've learned for the past weeks is that my research doesn't really matter if the brewer can't apply it in a brewery. It's a different viewpoint so it's useful in a different way."
CHICAGO JAZZ PHILHARMONIC: Ricardo Jimenez '21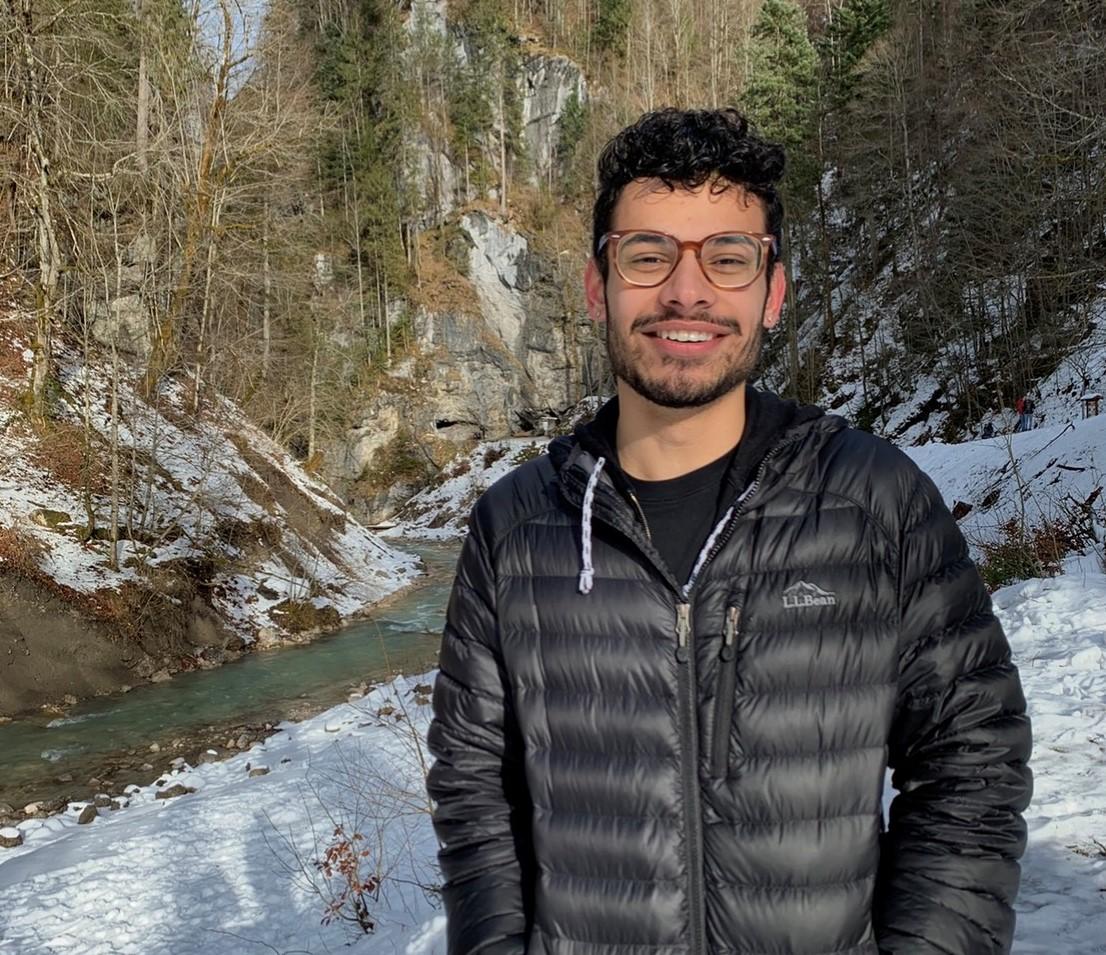 Ricardo Jimenez knew he wanted to spend his summer working in the music industry, so when Dean of the Conservatory Brian Pertl suggested an internship with the Chicago Jazz Philharmonic, a performance and outreach group specializing in third stream jazz, Jimenez was quick to make contact with the nonprofit and line up an internship. Despite the shock of the pandemic, Jimenez's role with the organization has only expanded.
As the philharmonic worked on the fly to set up a virtual summer camp, effective communication with the young musicians in Chicago became more complicated — and as the resident Gen Z in the room, Jimenez's knowledge of platforms like TikTok and Fortnite made his feedback critical to many discussions. While Jimenez has become a useful asset to the team, the Chicago Jazz Philharmonic has been cognizant of ensuring Jimenez gets as much out of the internship as he puts in. Jimenez is developing critical skills for his future in the industry, including virtual marketing via his work with a viral challenge and video editing as he edits the submissions.
"It teaches the career skills that you need in order to engage in the field of music," said Jimenez, a biology and music performance (trumpet) double major from Barrington, Illinois. "If I want to do something like this, or help someone else start something like this, or even just be involved in it in the future, I now have all those tools."
MYCORRHIZAL FUNGI INDEPENDENT RESEARCH: Bronwyn Earthman '21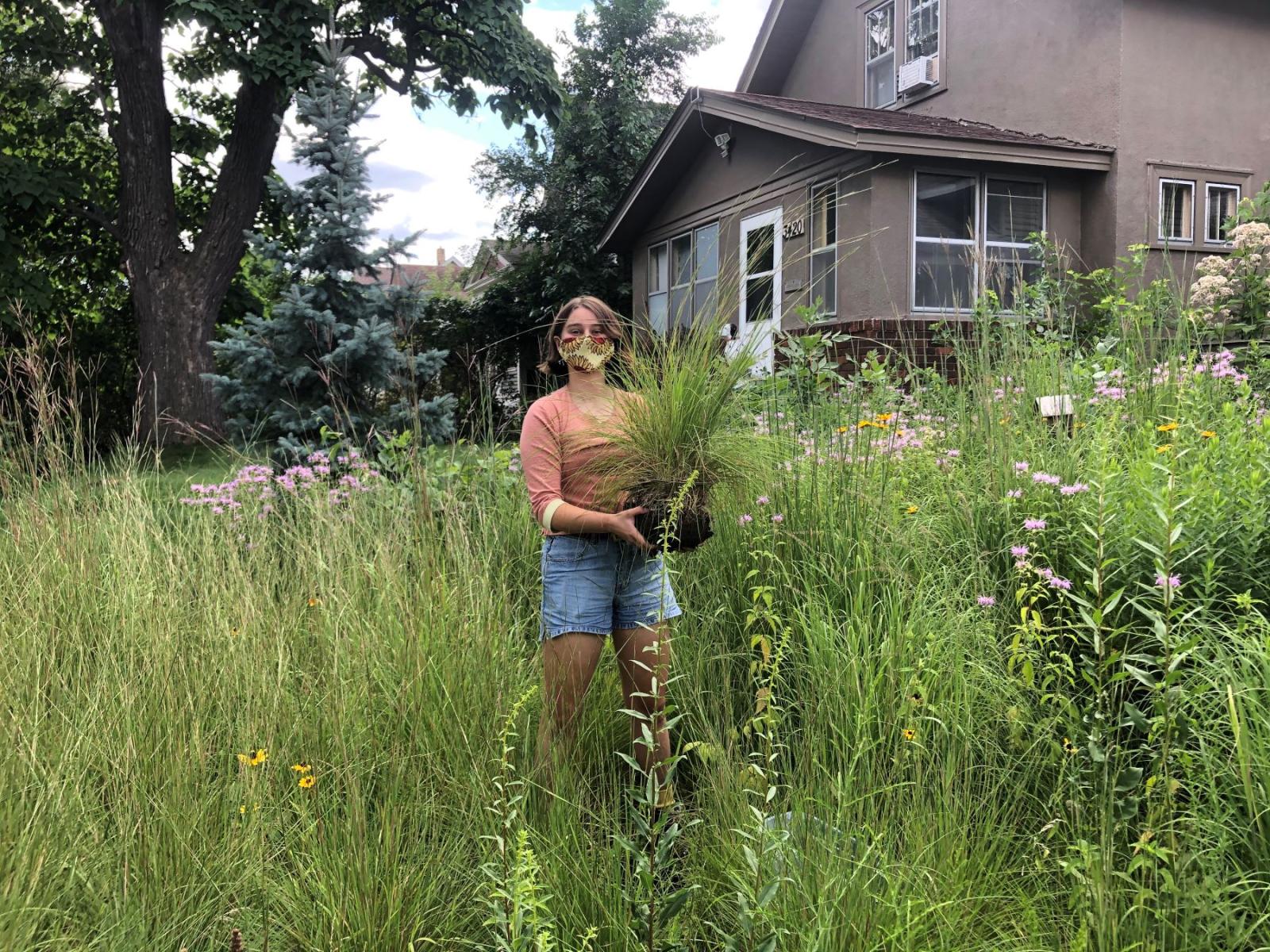 Bronwyn Earthman is not the type to let anything get in the way of her academic experience. So, when her original summer research plans fell through, she took matters into her own hands — which, as it turned out, would soon be deep into the dirt.
Rather than working in a lab, the biology major from Newark, Delaware, is spending her summer designing and conducting her own research project from the comfort of her home. In her efforts to determine which types of soil environments contain the highest levels of mycorrhizal fungi, a fungus that has been shown to promote plant growth, Earthman is solely in control of every aspect of the research: constructing a plan, determining potential methods, renting out laboratory equipment, extracting data, and, of course, drawing conclusions.
"I'm a pretty hands-on person. I really like getting out into the natural world and doing things and learning about my surroundings, and so I think that's kind of what motivated me," Earthman said. "I was like, 'well, this is gonna be hard, but I feel like it's going to be worth it in the end.'"
NATIONAL REVIEW INSTITUTE: Luther Abel '22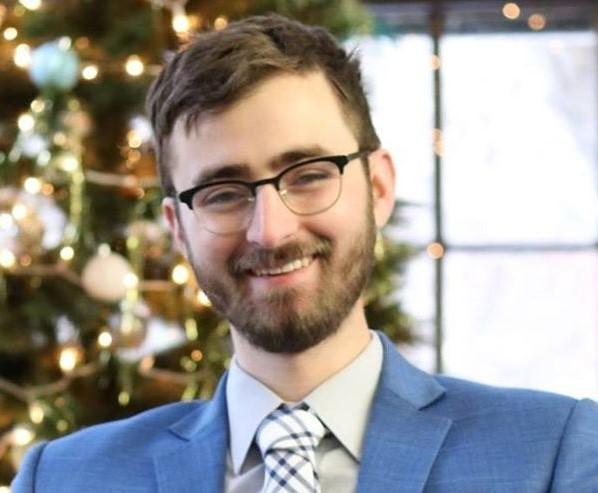 When Luther Abel landed the position of editorial intern for the National Review Institute, the non-profit wing of conservative news magazine National Review, it was like a dream come true — literally. During his six years in the U.S. Navy, he read the magazine each month, and he said he couldn't help but wonder, "What if I could someday have my name there?"
Turns out the dream wasn't as far-fetched as he'd thought. Abel, an English major from Sheboygan, has spent his summer making a name for himself as a writer for National Review online, even having one of his articles highlighted as the best of the week in his editors' podcast. In addition to his writing, Luther is moderating the comments section of the website, editing the work of other writers, and building connections on weekly Zoom coffee calls with the higher-ups. Plus, if you ever need a Warren G. Harding emoji made on the fly, he's your guy.
"It opens a lot of doors that otherwise would be really hard to get into," Abel said. "Once they know who you are, it's so much easier to get a job, even if you're not quite as good as a random person off the street. They've worked with you, and they trust you."
NEW YORK JAZZ ACADEMY: Nolan Ehlers '20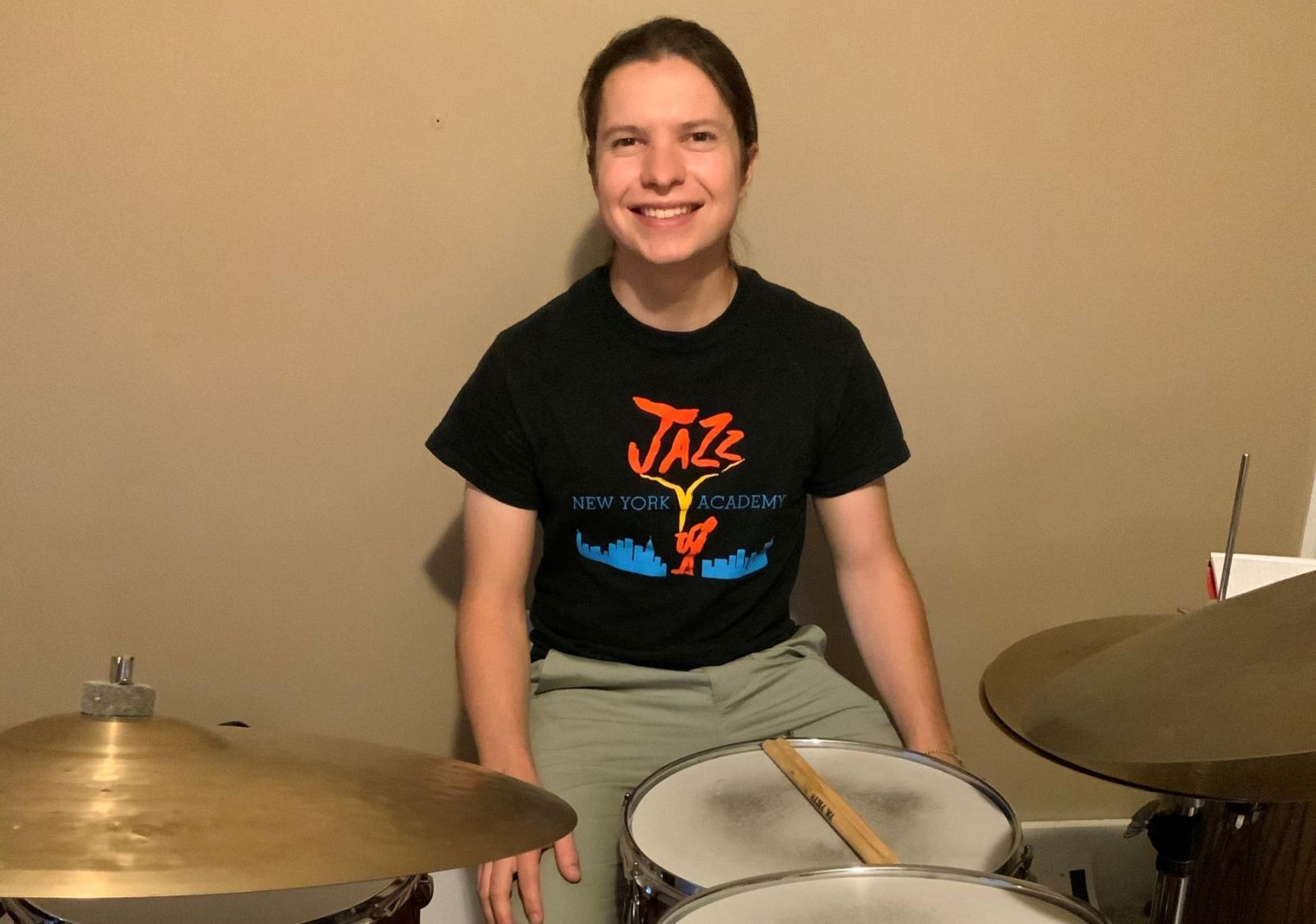 Who says physically distancing diminishes personal connection? For Nolan Ehlers, a music performance (percussion) major from Appleton, an internship with the New York Jazz Academy has brought him closer to students as he hones his teaching skills in daily one-on-one lessons.
Although the New York Jazz Academy is a community music school that caters to all ages and skill levels, each summer, the organization hosts week-long intensives for students who want to truly immerse themselves in jazz music. This is where Ehlers comes in, monitoring the Zoom classes and offering 30-minute private lessons on jazz harmony and theory to every student, every day.
"I didn't think that this summer I'd be getting to use my music degree very much, but it's awesome that I have this time to work on my teaching abilities and keep working on music," Ehlers said. "I'm learning stuff too from watching these intensives."
Sounds like a great opportunity, right? The good news is you might get to do it next summer. One Lawrentian fills this internship every year.